Disneyland Half Marathon Weekend Expo
Friday morning, after a trip to Radiator Springs, California Screamin', and Ariel's Grotto for breakfast, Nathan and I headed over to the Disneyland Hotel where the expo was being held. We needed to pick up our bibs, shirts, and any other goodies that we found!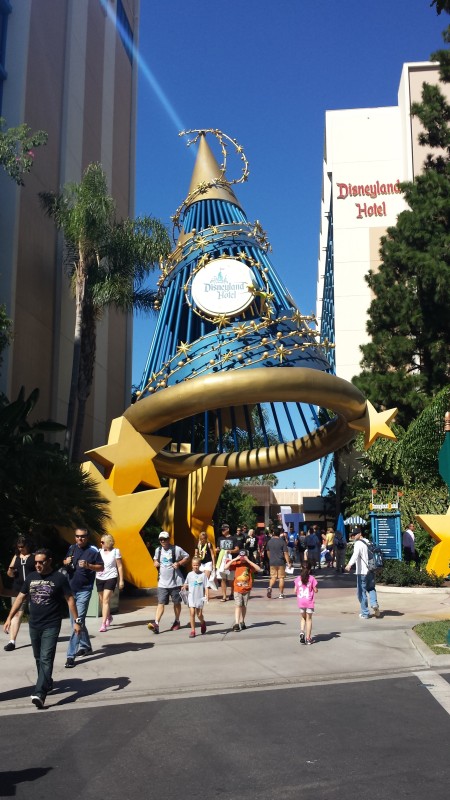 You had to go down in the parking garage/basement area to pick up your bibs and pre-ordered items. This is also where I got my Coast-to-Coast wristband that I had to wear for the entire weekend. I had one bib for both the 10k and the half. As you can see, I was in Corral C for the 10k and Corral G for the half.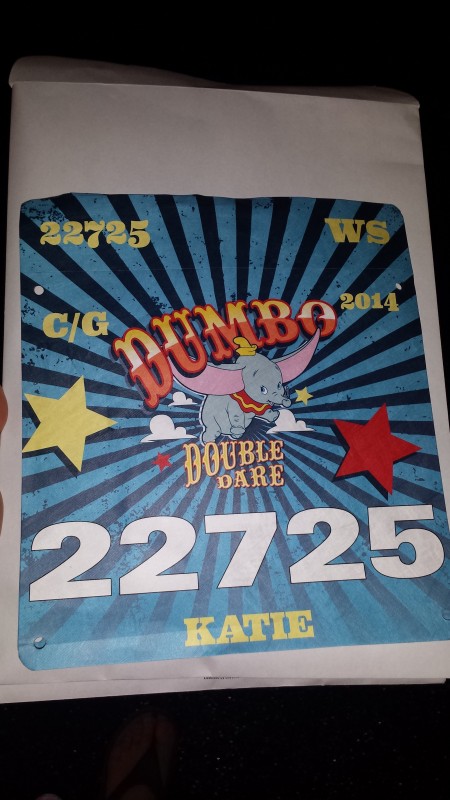 After getting our bibs, we walked into the expo where runDisney folks were giving a session. I was too enthralled with the expo, that I didn't catch what they were talking about and zoned right past them. Though, I know that my sister and  parents did go to the Jeff Galloway session where he gave tips for running the Dumbo Double Dare.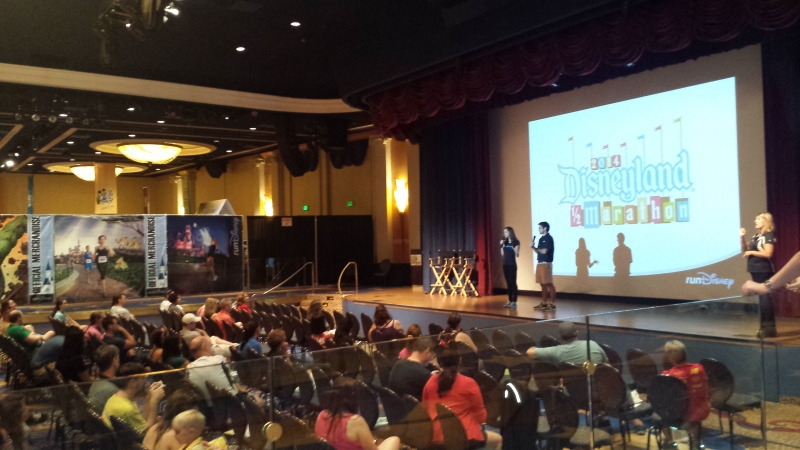 There weren't as many vendors as the Disney World Marathon Expo (but that is to be expected, of course!), but there was still a lot of places to go look and browse. I think the longest line, though, was the KT tape booth. I went to get taped twice (ITB for the 10k, and my ankle before the half), and each time I ended waiting about an hour. They even ran out of tape early on Saturday morning!
One thing that I really liked was that there was a shirt exchange booth at the expo. I remember the fiasco from Expedition Everest and my shirt being WAY too big and there was no good way for me to exchange it. THIS way was much better. Both Nathan and I exchanged our shirts for different sizes with no problems.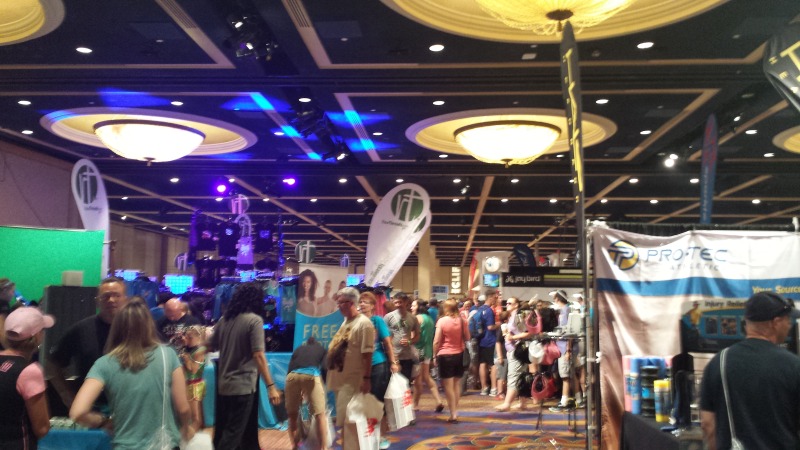 We stopped off for a pictures with the Stitch Surfboards because we were ready to run the 10k the next day!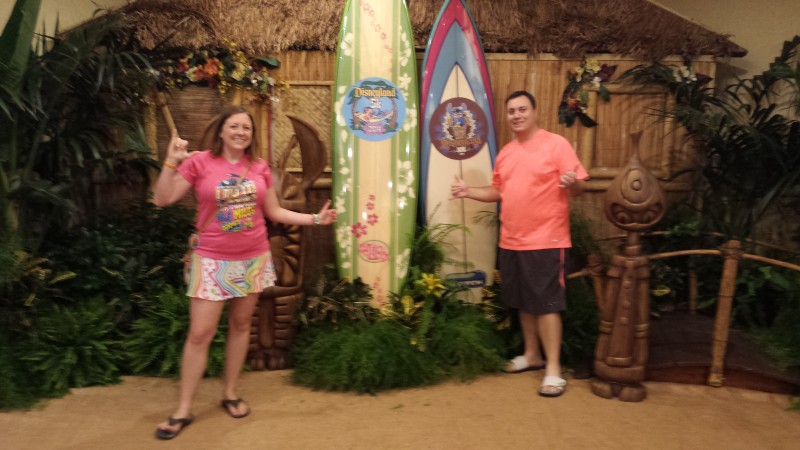 Here is all of our loot! I also got a runDisney Mickey, Dumbo magnet, some more Nuun, and a cup that I won! I  also got a pink Dumbo FLY shirt from Raw Threads, some socks and compression sleeves, a box of Minute Rice that I won, some runDisney pins, a sweatyband for me and a Bondi band for Nathan.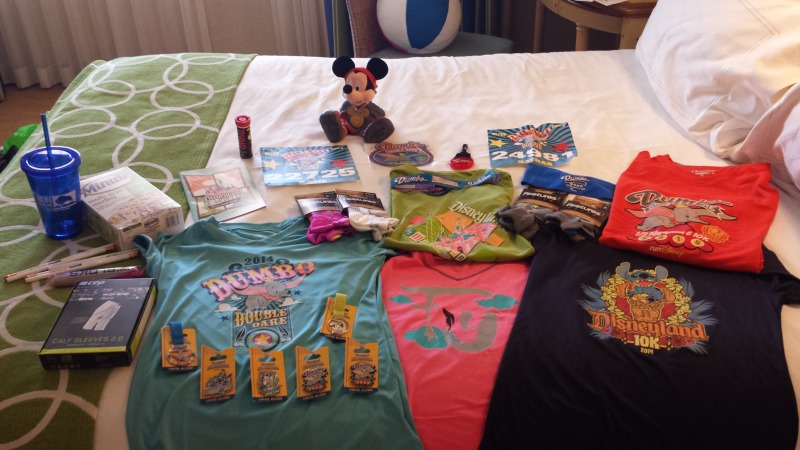 I love running expos because I love looking at all the neat products and of course I always end up having a shopping spree. Now to save my pennies for the Wine & Dine Expo!…
Read about the Disneyland 10k!