Cherry Blossom 10-Miler
April 12 was the Cherry Blossom 10-Miler in Washington, D.C. I parked my car at the Springfield Metro and made my way into the city. It was a bit chilly that morning, but I knew it would warm-up quickly, so I dressed for the warmer weather. Brr!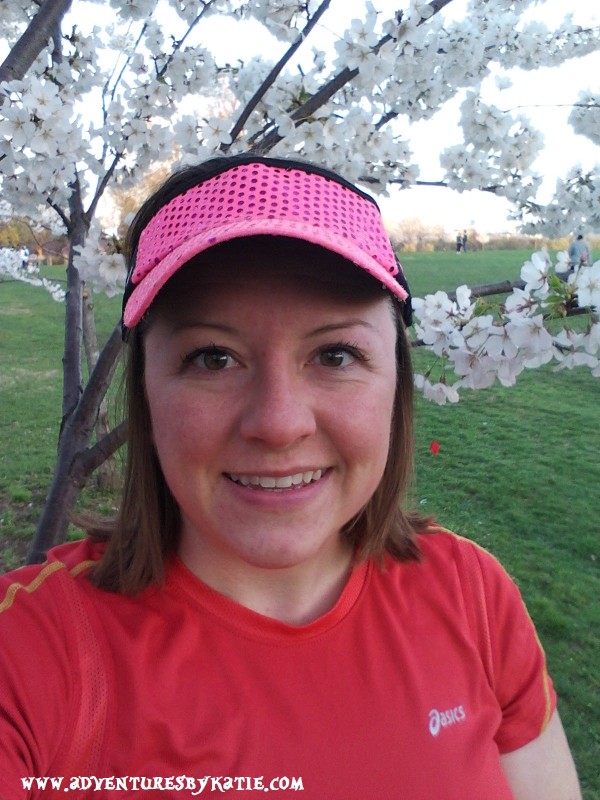 I got to the National Mall a bit early and wandered around for a bit taking lots of pictures of all the cherry blossoms. It was peak bloom that weekend, so everything was so pretty!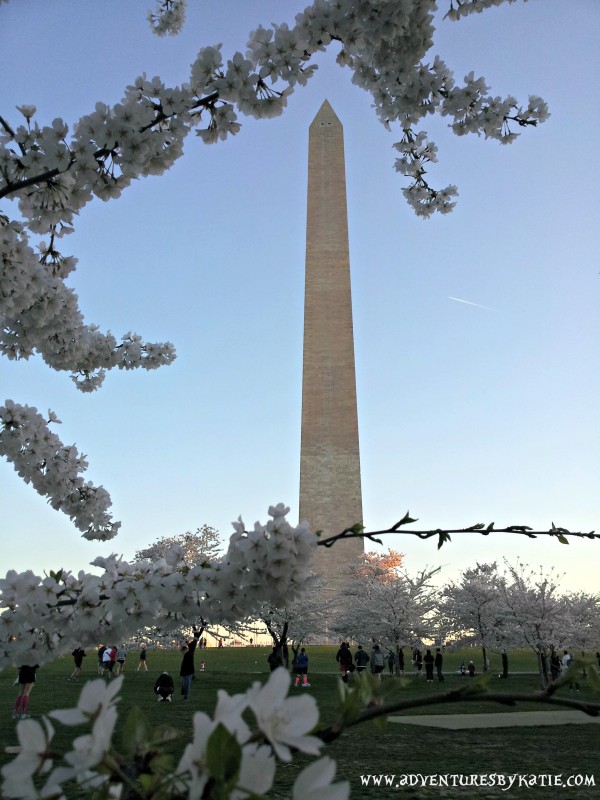 The race has a strict cut-off time of a 14-minute pace, which put me in the last corral. I got to chatting with some of the ladies in my corral while we were waiting for our start. It took a while to begin, and we started just as the elite women were finishing.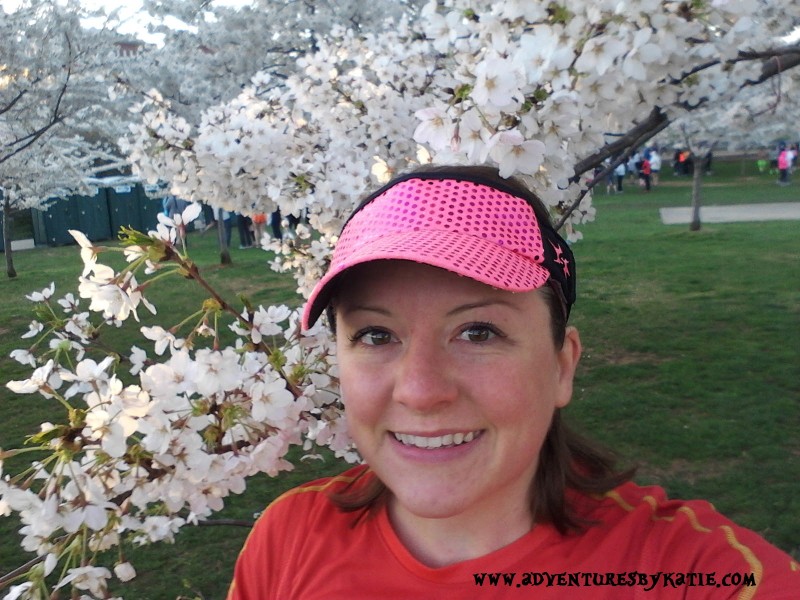 Right before we started, we were notified that part of the course needed to be modified due to an accident that shut down the road. The course would be slightly shortened and we would not run around the tidal basin.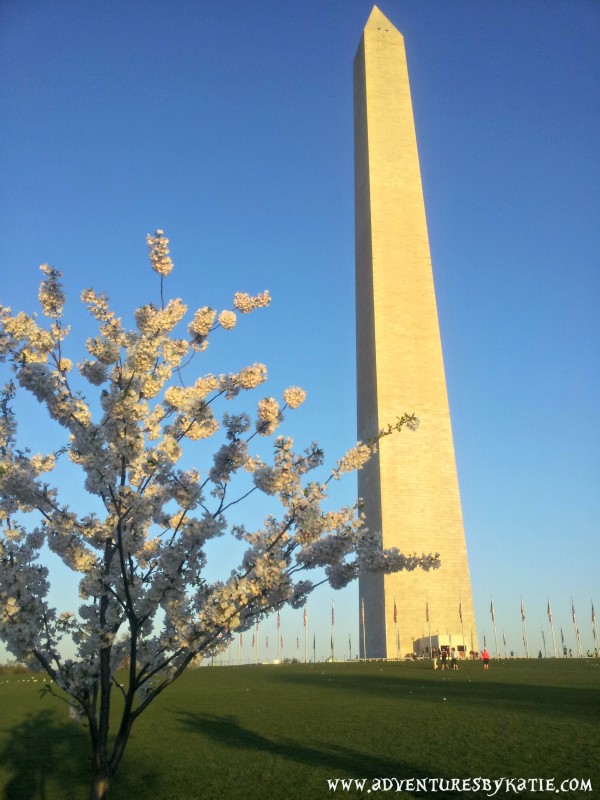 We finally started running. I decided to try 2:30/1 intervals, and I am happy to say that I pretty much stuck to them the entire time!  The race course was very pretty. We ran down Independence Ave and over the Memorial Bridge, down Rock Creek Parkway, and past the Kennedy Center. This was very similar to the Rock 'n' Roll DC Half course. But then we turned around and ran by the Potomac River, until we came to this: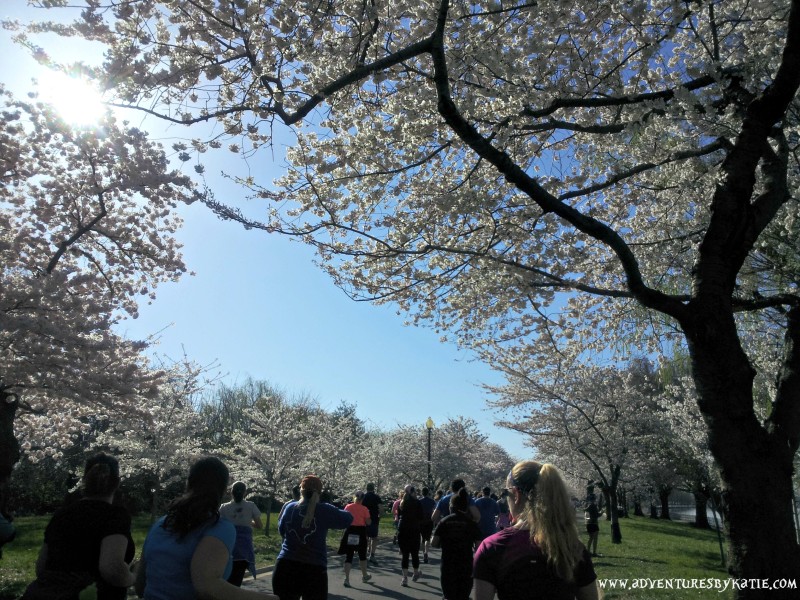 Running down Hains Point was absolutely beautiful. My mile 5 was a bit rough going, but as soon as I got to the cherry blossom- lined streets, my pace picked up again. So pretty!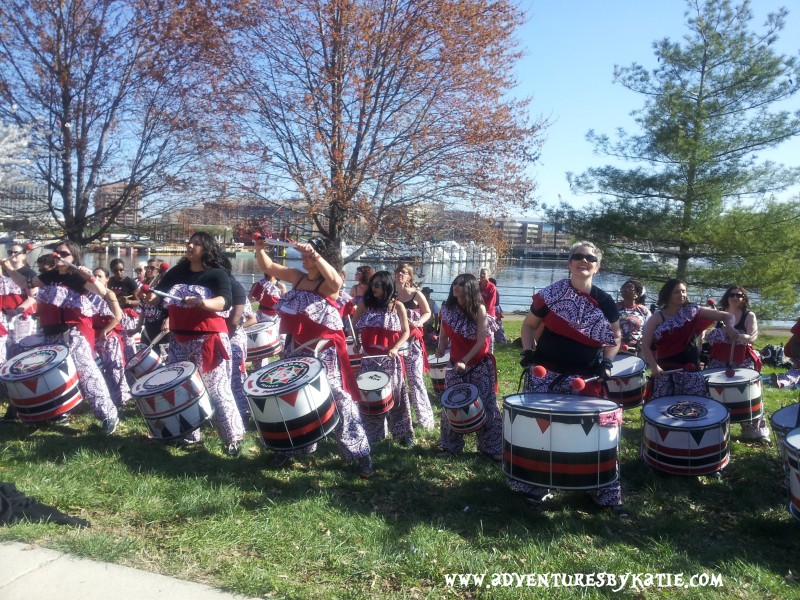 During the last mile we passed Batala, an all-women's percussion band. Thank you to everyone playing because it really helped me keep up my pace and continue moving forward. The energy from the group was so high that it passed it right to me!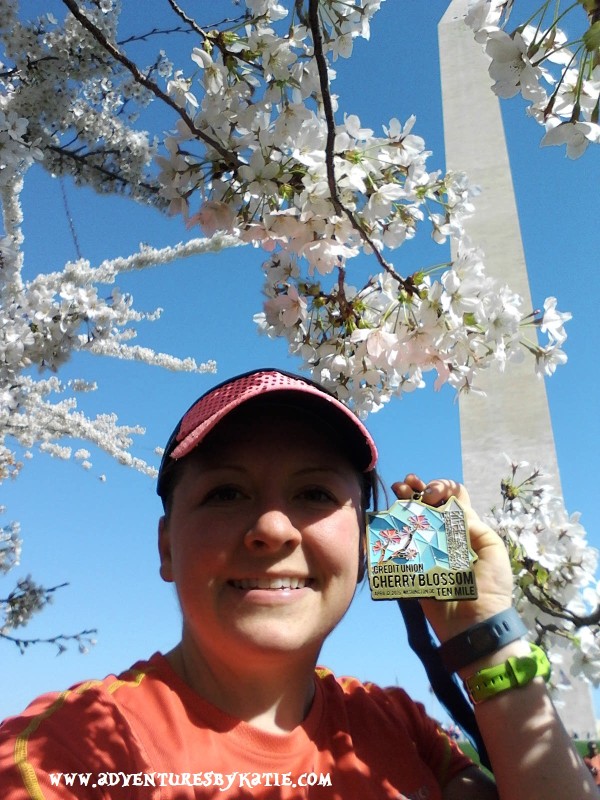 I finally finished the race! It ended up being 9.39 miles, but I did a lot of extra weaving because my Garmin said a bit more than that. I was a little slower than I wanted, with an overall pace of 11:57. My projected 10 Mile finish would have been 2:01, which is a minute slower than I would have wanted! I really need to work on speed.

After the race was the worst part. It was so crowded. At the finish I got a mylar blanket (which I didn't use) and a water, and then had to find my way past thousands of people to search for the medal tent (which was way across the field). I didn't see any signs pointing the way, so I had to keep asking people. On my way I also found a banana table. I finally found the medal tent and then had to go find my way back to the metro.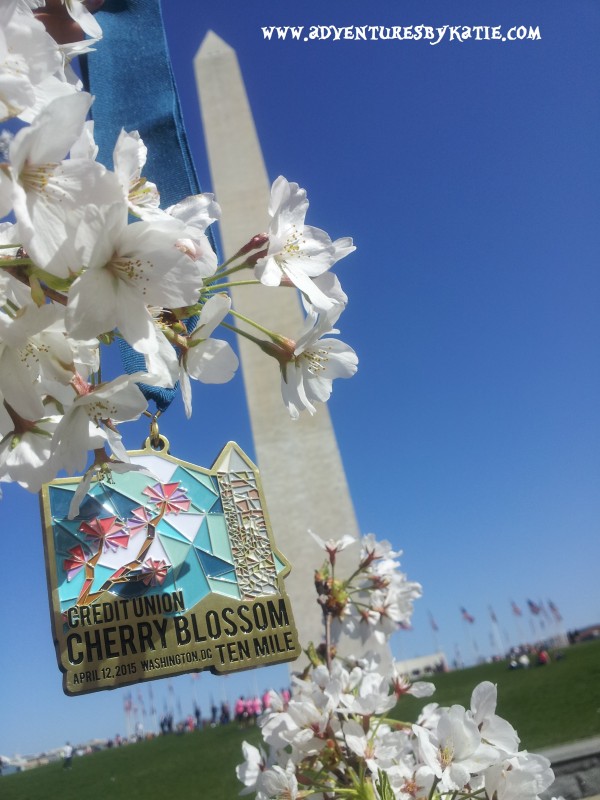 Of course, I stopped for a few medal pictures on the way! I love this medal! It is so pretty!
This race is open via a lottery each year. I was lucky to get in on my first year trying. The course was flat and pretty, and I enjoyed running it. I felt good most of the race, even though my time wasn't as fast as I would have liked.
This race is supposed to be an affordable one. They keep it that way by having you pay for extras, such as the race medal and upgraded tech shirt.
All-in-all, it was a good race and I'm glad I got the chance to run it. It became a gorgeous, sunny day, and the weather was perfect!