Are you looking for some Spring running events to fit into your training and racing schedule? Bishop's Events has you covered! They offer TONS of races (sometimes weekly)! There are different distances to choose from: 5k, 10k, 10-miler, and half marathon.

Bishop's Events was launched in 2011 with the mission of providing the area's runners, bikers, swimmers and triathletes the highest quality races and events in which to showcase their skill and determination.
Bishop's Events is run by Travis Bishop, a competitive triathlete. He had noticed that the lack of options for races was hampering local racers abilities.  With only one or two quality events per year for racers to choose from, it put a strain on racers schedules and training regimens.  Because of this he founded the company in order to fulfill this need for racers in the Northern Virginia, Southern Maryland and Greater Fredericksburg Areas.
Another great thing about Bishop's Events is that he donates a portion of the proceeds of each race to a different charity. This is a way for him (and us) to give back to the community, all while encouraging everyone to be fit and active!
I ran a bunch of Bishop's Events races last year and I always had a great time. I enjoy running through the "trail" courses through various parks, as well as running in scenic areas. Though, many of the races are challenging because of hilly courses. Travis does love his hills (or at least torturing us with them!!!)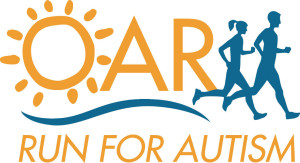 Looking forward to this year, I notice a ton of fun races. The first race of the season is on Sunday, March 29. This CroppMetcalfe's Kick Off the Running & Bug Season 5k benefits the Organization for Autism Research and also has some other fun perks. To help kickoff the termite season, you are invited to run the 5K dressed as your "favorite" bug. Everyone that dresses up will automatically get TWO free tickets to an upcoming Washington Nationals' game and the best dressed will receive 4 Diamond Club tickets!! How awesome is that! If I wasn't in Florida on Spring Break, I would definitely be there, dressed as a bug. I also heard that a certain someone who lives in a pineapple under the sea will be making an appearance!

The next race is the Easter 5k on Sunday, April 5 benefiting Make-A-Wish Greater VA. This 5k will run alongside the Rappahannock River in historic Fredericksburg and will be a great start to your day. If you are unable to make it to this race, check out the Virtual option. You will still receive a medal and have a chance to buy the race shirt.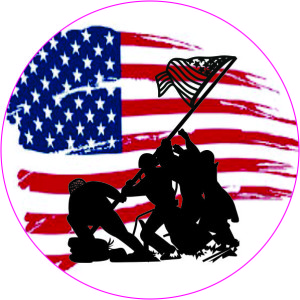 Sunday, April 12 brings a race in Vienna. The PureChiro Spring 5k & 10k benefits the Wounded Warrior Project and brings a race along the Washington & Old Dominion Trail. This is a pretty flat course and will be good for setting PRs! Check out my experience of this race last year.


The first half marathon of the season is Sunday, April 19 at the Prince William Forest Park. Here you can Sprint to the Line to Benefit the Leukemia & Lymphoma Society by running a half marathon or 5k. I will definitely be signing up for this race, I'm just not sure of the distance yet. If you sign up for the half marathon, please be aware that there are a lot of hills!!!
Sunday, April 26 is the last race of April and brings a Spring Leesburg 5k & 10k benefiting Make-A-Wish Mid-Atlantic. This race is an out-and-back along the Washington & Old Dominion Trail and is smooth and scenic. There is just one slight incline, but this is a pretty flat course.
Travis hosts well-organized races. Please take a look at Bishop's Event's Calendar and consider joining in the fun. I hope to see you out at some of these races! Say "hi" if you see me!