I was in Norfolk, VA a few times last fall for some work conferences. I was staying near Waterside, and was looking for a good place to eat. Luckily, the HappyCow app suggested that I try Rama Garden Thai, which was in walking distance from my hotel.
I started out with a little salad with a delicious peanut dressing.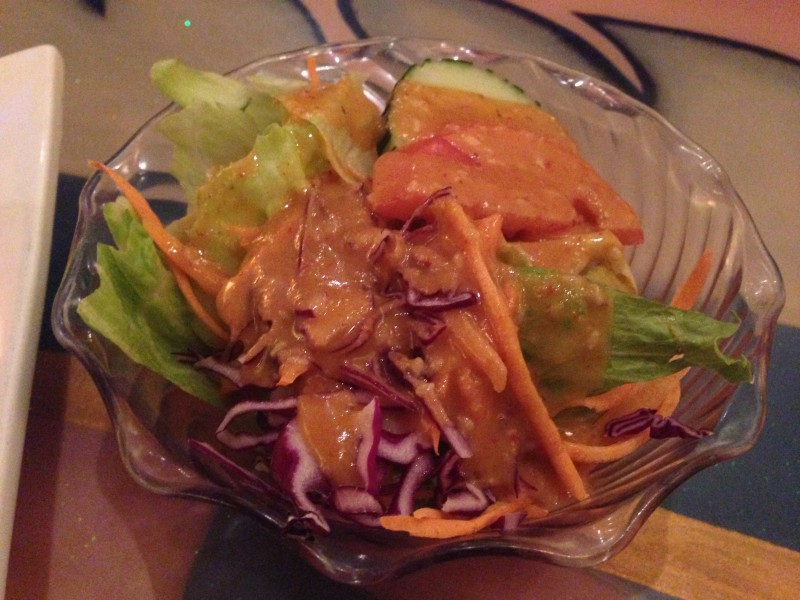 For my appetizer, I ordered the Garden Rolls. I am always excited when a place offers garden rolls, as opposed to Spring Rolls, which I usually can't eat due to being fried. These rolls were delicious, also served with a peanut sauce.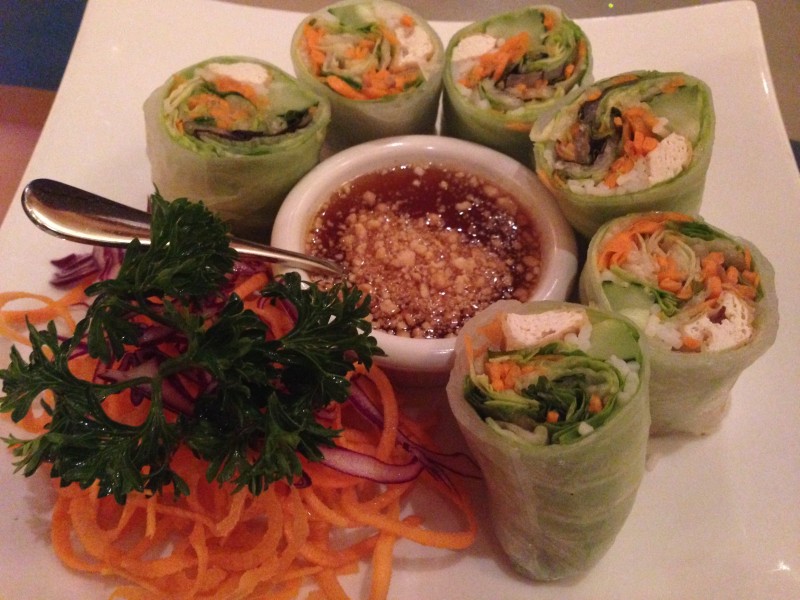 Nathan ordered the Tofu Soup for his appetizer. This soup has fresh tofu in a light, clear broth with onions, scallions, cilantro, garlic & cellophane noodles.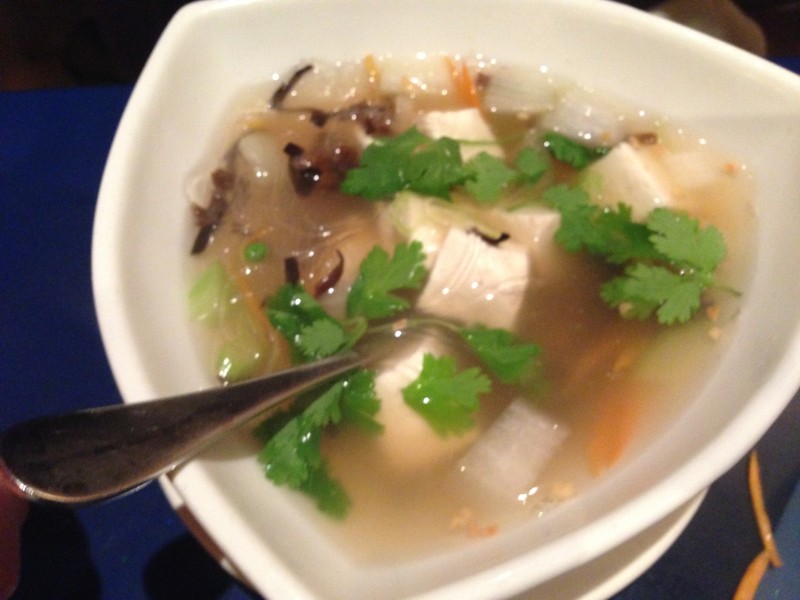 I don't remembered what exactly Nathan ordered, but here it is:
I ordered the Tofu Panang Curry (without peppers) – Creamy peanut sauce curry with coconut milk, bell peppers & fresh basil over a bed of broccoli and it was quite delicious.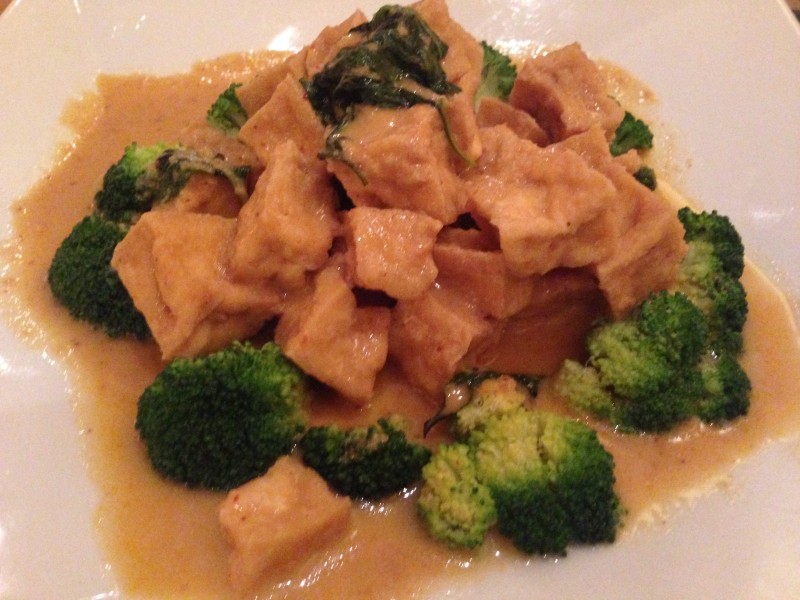 This was a great place to eat and will be one I visit again when I am in town! Yum!