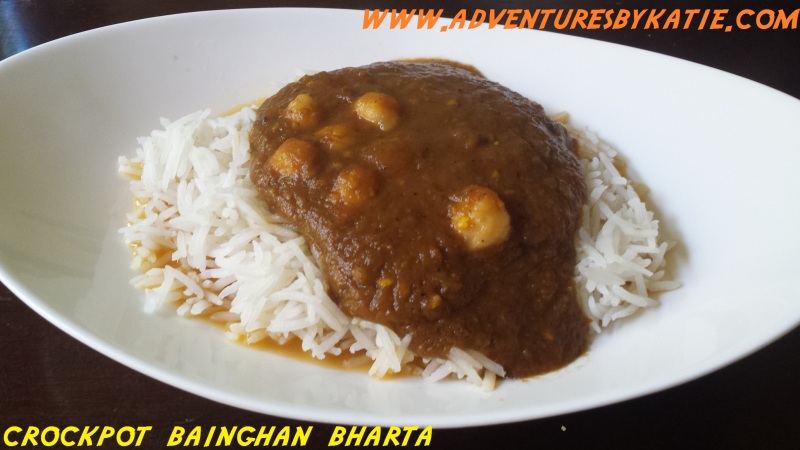 I always seem to have an eggplant laying around my house. Nathan really likes them, and I think they are ok, IF they are cooked correctly. It's not that I don't like eggplant…I just think it's a texture thing for me.
One dish that I really do like, though, is Bainghan Bharta – an Indian Eggplant Curry. I like when the eggplant is pureed because then the texture is no longer a problem for me, it is just flavorful.
Crockpot Bainghan Bharta
2 Tbsp oil
1 onion, chopped
2 cloves garlic, minced
1 tsp ground ginger
2 tb garam masala
1 tsp cumin seeds
1 tsp turmeric
chili powder to taste
1 eggplant, chopped
1.5 cups water
salt to taste (don't forget this!)
1  can diced tomatoes
1-2 cans chickpeas (optional, but add AFTER you blend the eggplant!)
1. Prepare this the night before for easy cooking the next day. Cut up onion and garlic and sautee with oil and a little water in pan. Once everything is getting a bit cooked, add the spices.
2. Dump everything (onion mixture), eggplant, diced tomatoes, and SALT into the crockpot and stick into the fridge overnight.
3. The next morning, add the water and cook on low for 8 or so hours. (I cooked mine for about 9.5 hours because of work)
4. Puree with hand blender to desired consistency. I like mine smooth! Add some chickpeas if you like.
5. Serve over rice.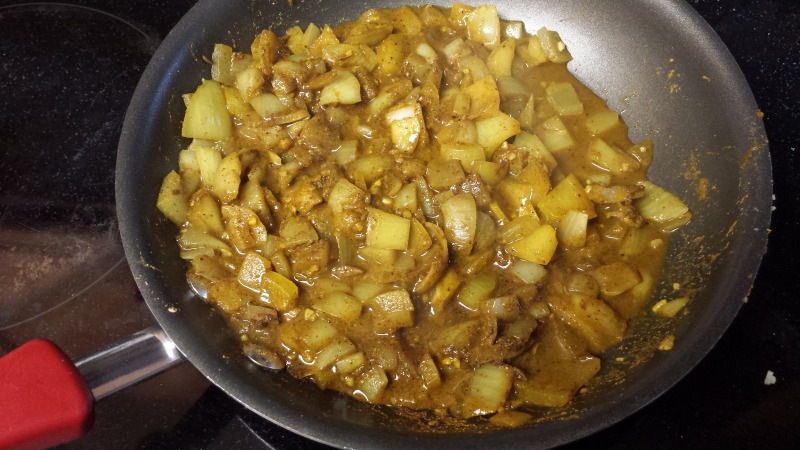 Notes: When I made this I forgot to add the salt. Don't do this! You need the salt to help enhance the flavor. It doesn't take a lot, but it is necessary! You can also make this spicier by adding some hot peppers. I added a lot of chili powder and it had a good kick because I didn't have any peppers at the time.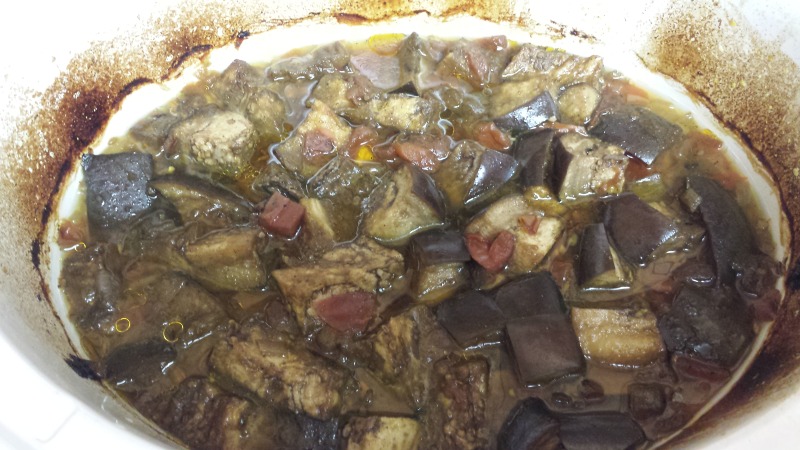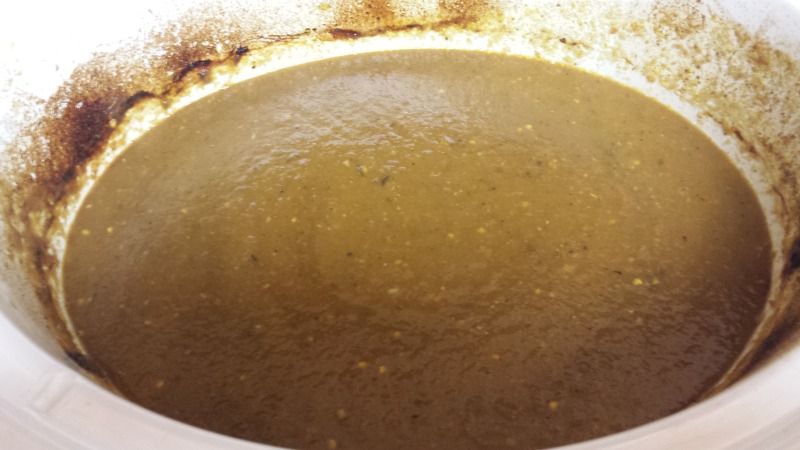 Looking for a different way to cook eggplant? Check out my recipe for Grilled Eggplant!