I'm a 465 Challenge Finisher!
*Disclaimer: I received an entry into the 465 Challenge as part of being a BibRave Pro. Learn more about becoming a BibRave Pro (ambassador), and check out BibRave.com to review, find, and write race reviews!*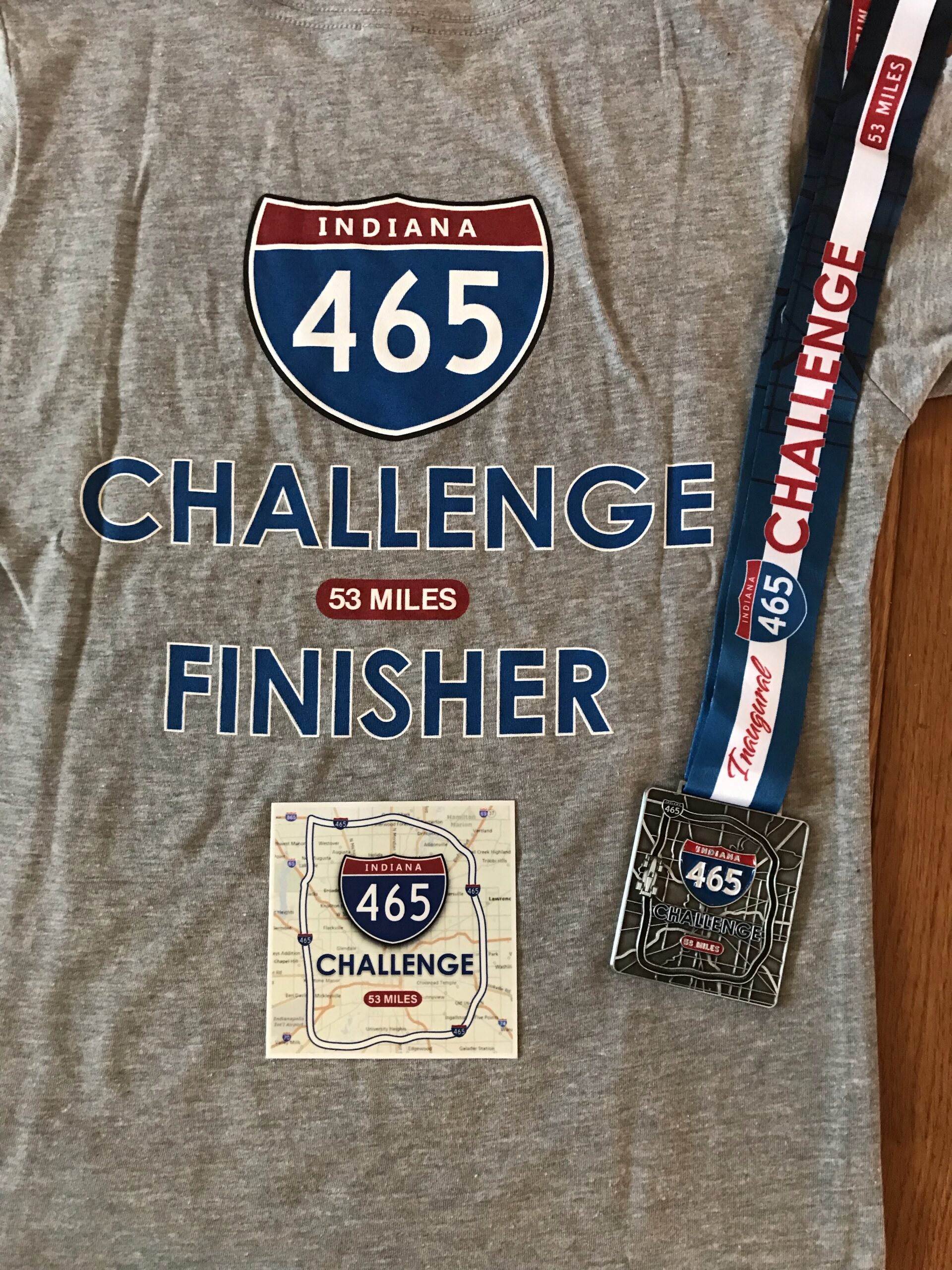 465 Challenge
The 465 Challenge took place between January 1-February 29. Participants are challenged to complete 53 miles of exercise, the distance of the loop I-465 forms around Indianapolis!
This challenge was super hard for me because – guess what?! – I have mono!!! 🙄😳😷🤧
Surprisingly enough, though, I was able to complete one full loop with running miles (54.6, to be exact) and half a loop with walking miles (26.8)
My total run/walk miles for this challenge were 81.4!!
This was a fun challenge as it got me outside and moving, even with the colder weather hanging around. The swag is awesome – this race shirt is SUPER soft! And the medal is cool. The car actually travels around the edge of the medal!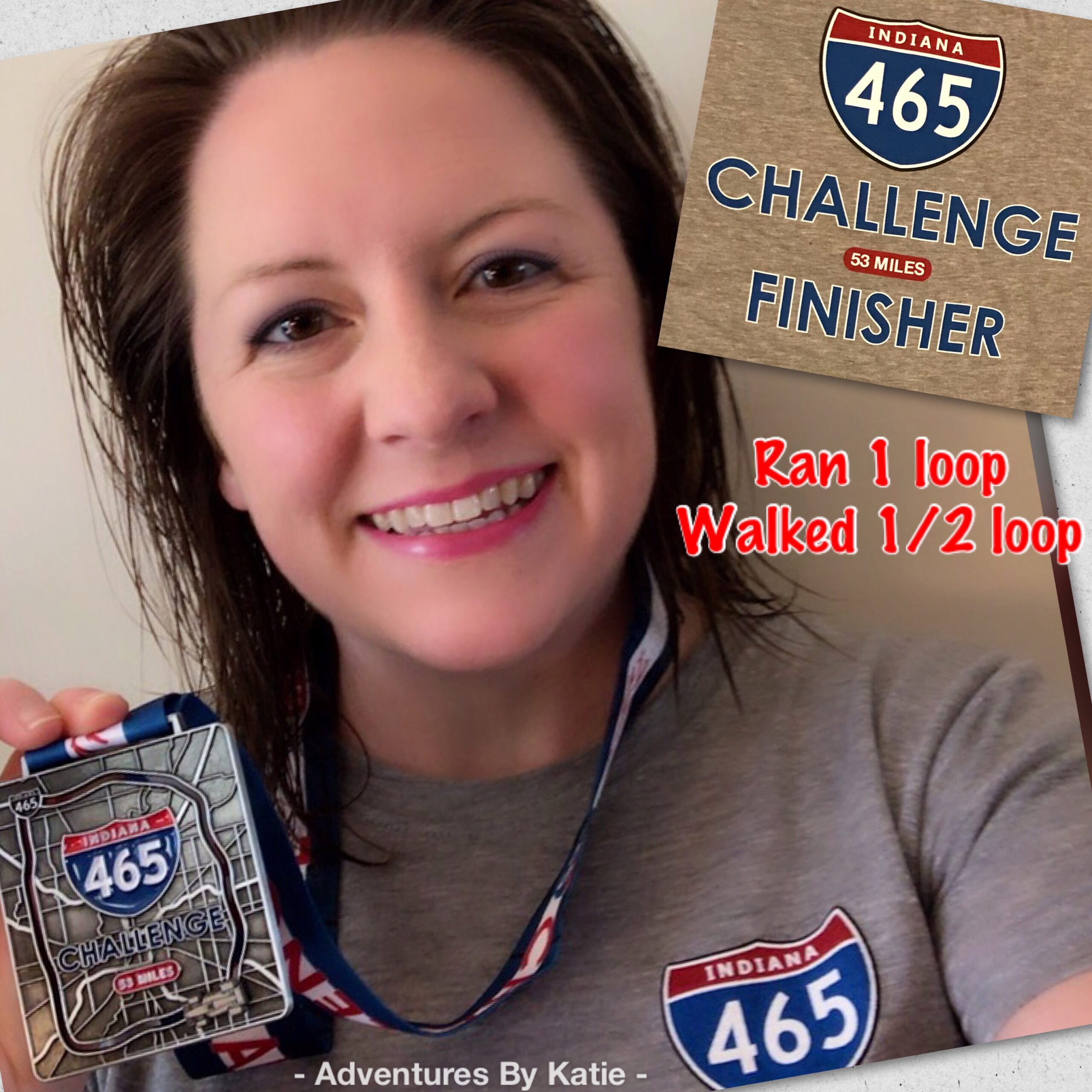 I look forward to completing this challenge again next year, and hopefully I can not be sick and can join the Loopers Club, reserved for those who completed multiple loops.
#465challenge #465br #bibchat