Handful Y-Back Bra | A BibRavePro Review
*Disclaimer: I received a Handful bra as part of being a BibRave Pro. Learn more about becoming a BibRave Pro (ambassador), and check out BibRave.com to review, find, and write race reviews!*
Handful Y-Back Bra
It's really hard for me to find comfortable sports bras that feel good and actually fit because, well, I have quite a handful! LOL! It really is a curse…
Runner's World says the Handful Y-Back Bra is "the right bra for C to D cups who need a little extra support." It offers secure support for running and other high impact activities.  If you are in the market for a high impact racerback sports bra you should give the Y-Back Bra a shot.
I am a little larger than that, but thought I could make it work. My new bra arrived and I was excited to try it on. It was super soft and stretchy!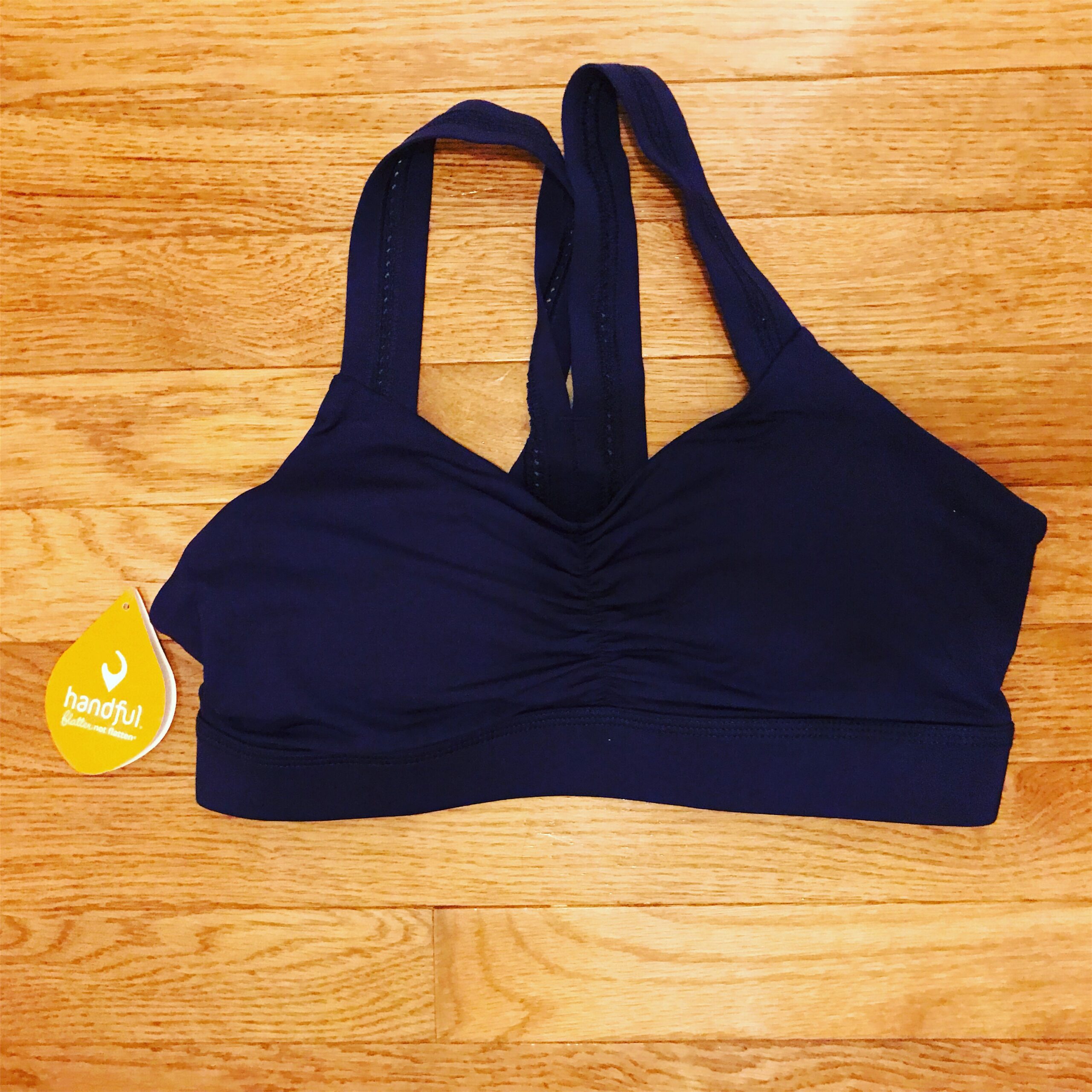 The Handful Y-Back bra includes:
– Removable Lights Out™ Pads
– Wide band and straps for secure support
– Smooth, non-chafing, quick-dry fabric
– Center front ruching shapes and keeps bra close
– Y-back design keeps straps securely in place
– Soft, moisture-wicking COOLMAX® lining
I ordered a size medium based off of the sizing chart. The website said that the Handful Y-Back Bra can comfortably accommodate thru a D+ for high impact, however larger cups can wear it as an every day leisure, yoga and walking bra.
This is basically what happened. The bra fit me well around my ribcage, but just did not offer me enough support for high impact activities. This bra is going to be awesome for lounging, yoga, and mowing the grass. Unfortunately, it does not work for me for running.
Want your own Handful bra?
Use discount code BIBRAVE20 for 20% off your purchase!