2016 Fort Hunt 10k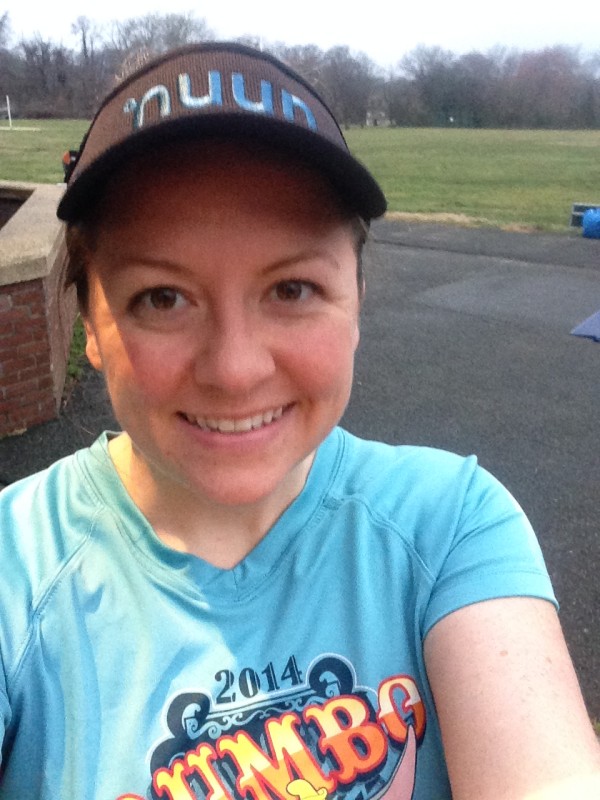 March 13th brought the DC Road Runners Fort Hunt 10k in Alexandria, VA. I ran this race last year when it was freezing, cold, and icy. This year was slightly chilly at the beginning, but it quickly warmed up and I was comfortable in a SparkleSkirt and runDisney short sleeved shirt.
This race was part of the Snowball Series from DC Road Runners and was a low-key race (which basically means no shirt or medal). This is ok though, because if you are a member, the race is free (and, if not, it's only $5)! Bib pickup was super easy before the race, and there were inside restrooms right by the start/finish line.
The course is a 5 lap loop around the park. It takes place on pavement and there are only a few inclines. While running in circles is not particularly exciting, it is easy to pace yourself because you now where you are, and you get to hit the water stop multiple times.
I set out going a good speed and hooked up with a girl who seemed to be comfortable at the same speed. I'm pretty sure I creeped her out by following her the entire time, but she was super steady!
And guess what?! I got a 10k PR!!! I was really feeling the exhaustion by the fourth lap because I was running so fast and steady (with the only walk breaks to grab a water), but I pushed on as best as I could.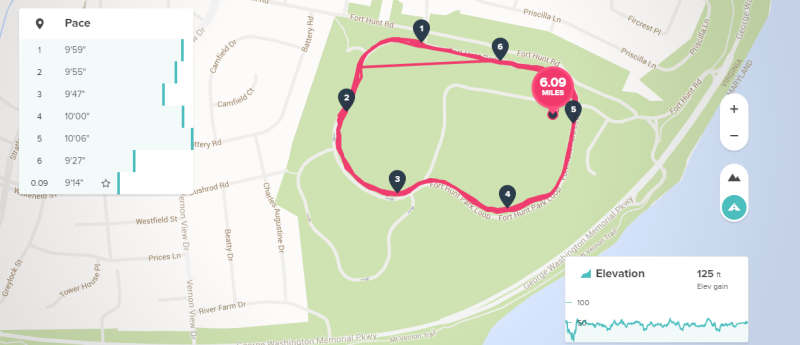 Loop 1 – 12:50
Loop 2 – 24:47
Loop 3 – 36:45
Loop 4 – 48:54
Loop 5 – 1:00:30
Finish –  1:00:52
Pace –      9:48
As you can see, I was pretty consistent and my hard work payed off! I now have a great time to submit for future races (if needed) and it gave me the confidence that my daily 1-mile run streak is paying off by making me stronger and faster. Now, my goal is to get under an hour!