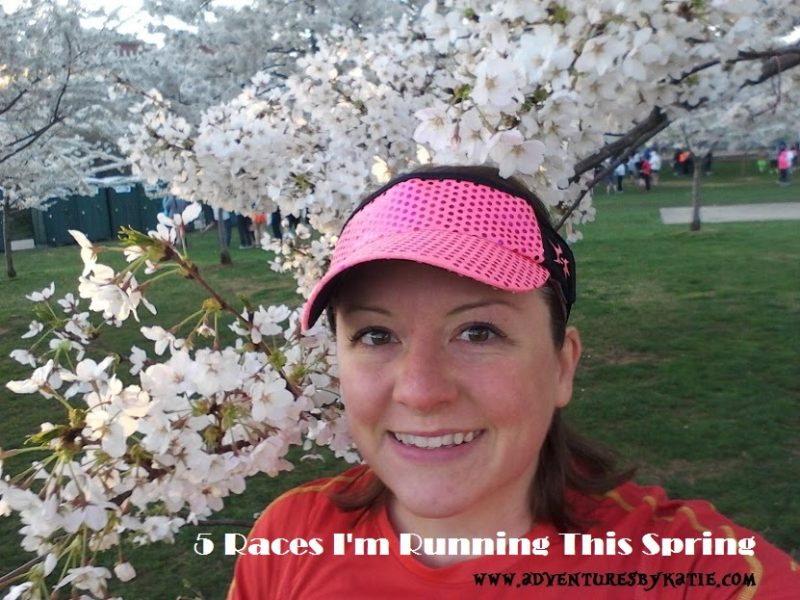 The weather is slowly getting warmer and my weekends will soon be filled with races as I gear up for my Spring Racing Season. I have a lot of races coming up that I am very excited about and can't wait to share them with you! I hope to see you at some of these races, comment and let me know where you are racing!
This race is actually tomorrow! This race is known as "America's Toughest Road HALF Marathon"! I am all packed and ready to leave after work today to drive 3.5 hours to Roanoke, VA. I will catch the expo and then head to the hotel before a HARD half marathon on Saturday morning. Here is the course/altitude: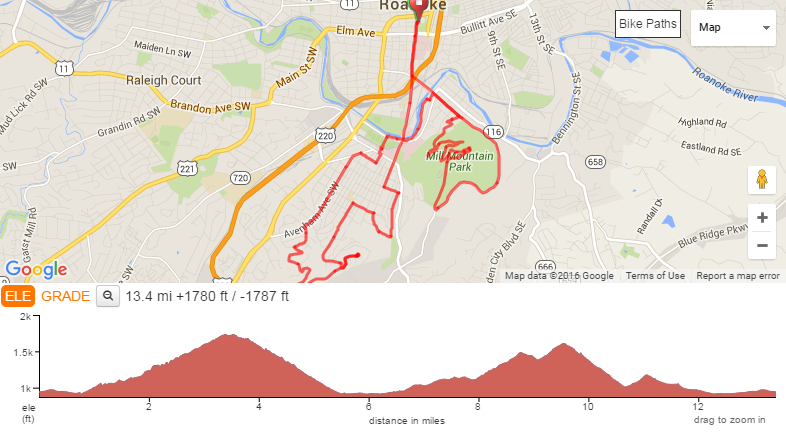 This is a fun local 5k put on by Bishop's Events. This is going to be a fun race because you are encouraged to dress up like a bug! I'm planning on having some awesome outfits for me and Maestro! (yes, it's dog friendly!) Even better, they are giving away 50 tickets to the Nationals to those who dress up. Bring it!!
I've run this race before and it is a good one. It is very flat and pretty scenic along the canal and trees. Hopefully it will be a good race for me to PR my 10-mile distance (which I just got at the Cherry Blossom 10-Miler a few weeks ago – 1:48:39).
The United Relay of America, sponsored by Aftershokz, is one of the world's first non-stop running relay setting off from Seattle (April 27), San Francisco (May 4) and Los Angeles (May 8), joining together in New York City (June 4). Those who want to make a difference for communities across the globe are hitting the pavement to fundraise for things like youth education, ending gender discrimination or providing safe homes for orphans, as part of three incredible unbroken chains of runners stretching from the West to the East coast. I am running this as a BibRavePro will run one leg of the Blue Route for this race.
This event is put on by Destination Races and takes place in the Loudoun County Wine Country. The race starts and finishes at bucolic Doukenie Winery, which will be hosting the post-race Wine & Music Festival. The course is supposed to be scenic and tree-laden as it runs north of the winery on historic byways, passing vineyards, farms, ranches and estates along the way. I am running this as a BibRavePro! If you want to join me – here is a promo code for $10 off your registration: BIBRAVE10
---
I'm linking up with Eat Pray Run DC, Mar on the Run, and You Signed Up for What??  for the Friday Five! Check them out!