DC Road Runners Langley 8k | Race Recap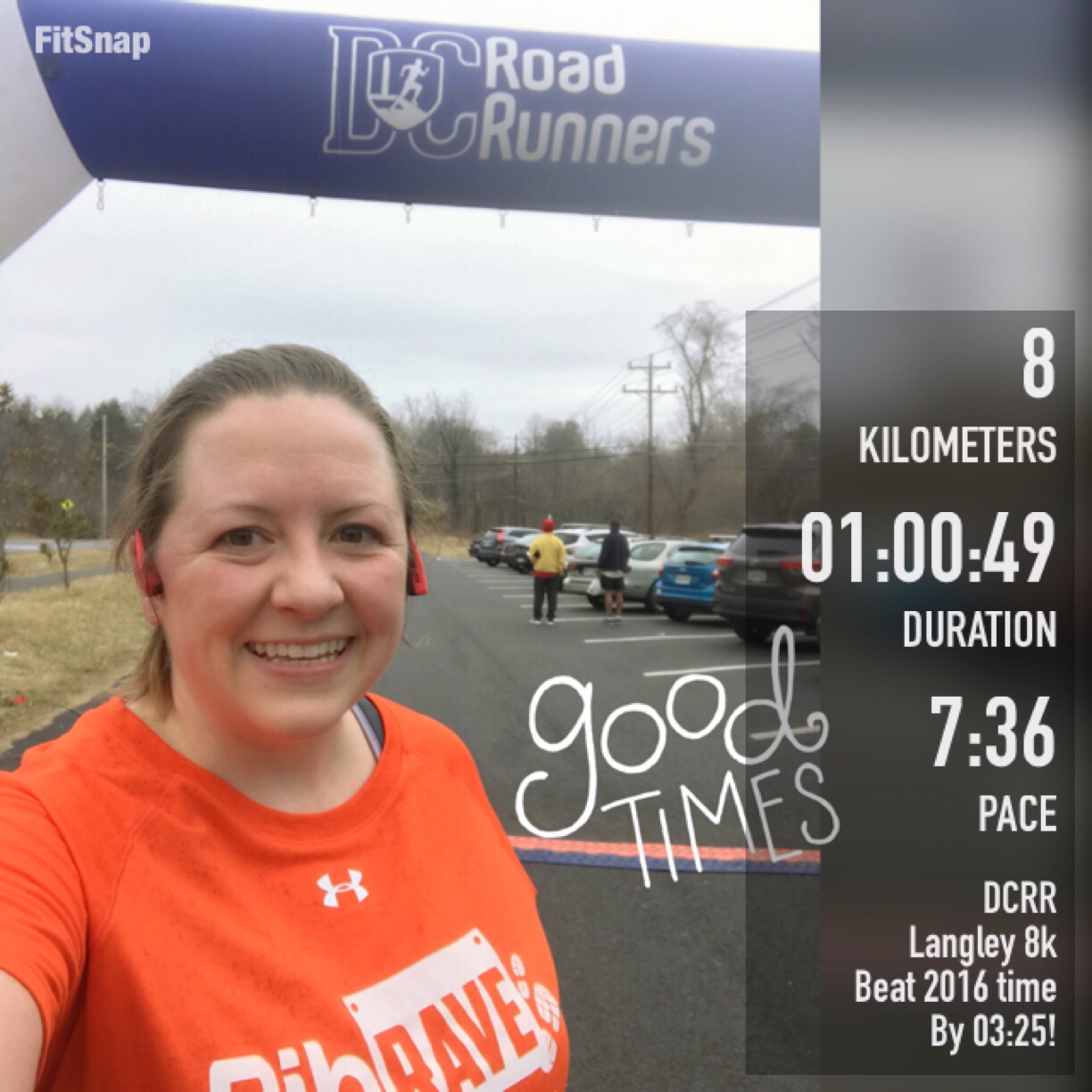 Langley 8k
The DC Road Runners Langley 8k took place on February 10, 2018 in McLean, VA. This race is part of the Snowball Series.
Pre-Race
The race starts and ends from Langley Fort Park. There is plenty of parking. I parked across the street at Clemyjontri Park, where there are inside bathrooms.
Race Course
The 8k course follows a bike bath and neighborhood streets. It is an out and back with a loop in the middle. There are some bigger hills during this race, which I had forgot about. However, running through the neighborhood is nice because you can daydream about all of the massively huge houses that you are passing.
How Did I Do?
Overall, I did pretty well during this race! I previously ran this race in 2016, and I beat my time by 3 minutes and 25 seconds! Hooray! I didn't meet my goal of under 1 hour, but I was super close, and didn't take the hills into account. But, I was very happy with my time of 1:00:49.

Other DC Road Runners Races coming up are the Burke Lake 12 and the Fort Hunt 10k, where I will attempt to beat my 10k PR time of 1:00:52, LOL!