Zucchini Noodles with Creamy White Sauce
Summer (and bathing suit season!) will be here before you know it! I've packed on a few winter pounds to help keep me warm, but now is the time for me to get back on track and start eating a bit better. I'm trying to eat less processed food, and have been doing decent this week so far.
For dinner one night I decided to make some zucchini noodles. I really wanted something creamy to go on top of it, so I decided to soak some cashews and make sort of a Parmesan-y cream sauce. This dish was really tasty. It was exactly what my body and taste buds needed. I had two huge servings!
This dish was also super easy and didn't take a lot of ingredients. I ended up making some extra sauce to keep in the fridge so I will have a quick meal in the week.
I'm not sure what to call this dish…It sort of tasted like an Alfredo or Parmesan sauce or a sort of mac & cheese, but of course not exactly. Oh well, for now, let's call it:
Zucchini Noodles with Creamy White Sauce (Raw/Vegan/Gluten-free)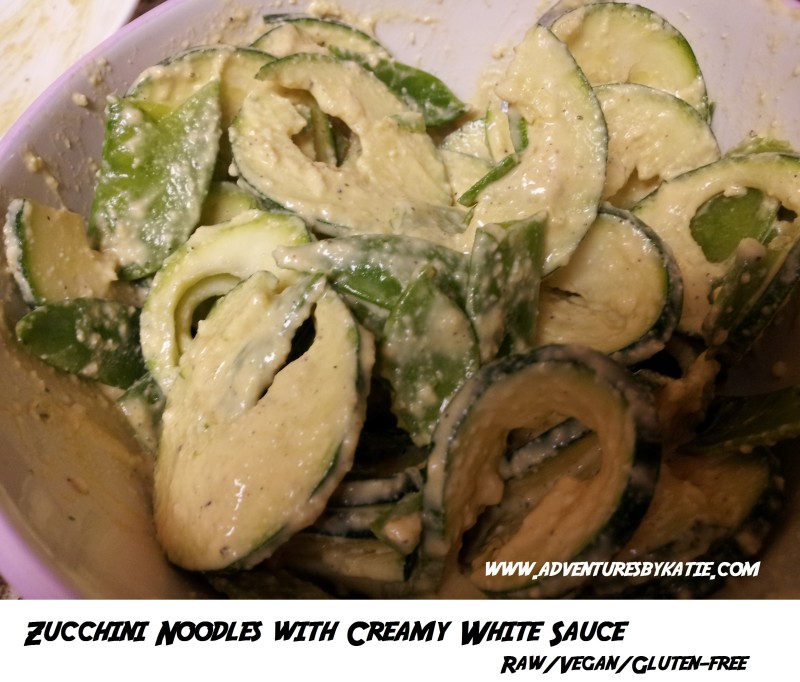 Ingredients:
Zucchinis
1 ½ cups raw cashews
1  ¼  cups water
1 tablespoon lime juice
2 Tablespoons (to taste) Nutritional Yeast
2 teaspoons thyme
1 teaspoon Turmeric
1 garlic clove
Salt & Pepper, to taste
Whatever else you want to throw in (I added some snap peas)
Directions:
1. Soak the cashews in water for at least 20 minutes, then drain
2. While cashews are soaking, make your zucchini pasta. I used my spiralizer to make this swirly shape, but you can just grate a zucchini.
3. Add all of the ingredients (except the zucchini and any other veggies) to a blender, and blend until smooth.
4. Smother the zucchini with the sauce and add anything extra!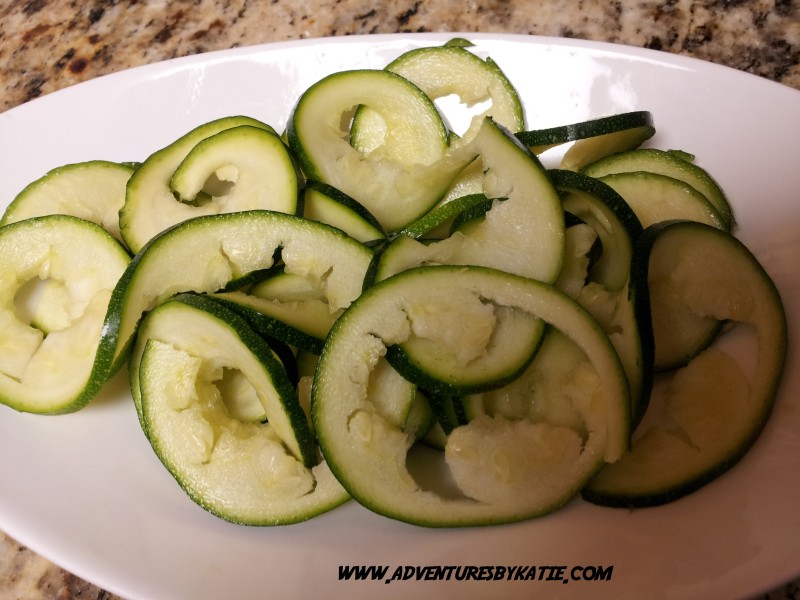 I was super hungry, so I didn't take many pictures. Oops!
I certainly enjoy my zucchini noodles when they are room temperature, so if you had the vegetables in the refrigerator, you might want to let the noodles sit for a bit.
Looking for more raw recipes? Vegan & gluten-free recipes? Check out my recipe page!!!