Be Our Guest Lunch at Disney's Magic Kingdom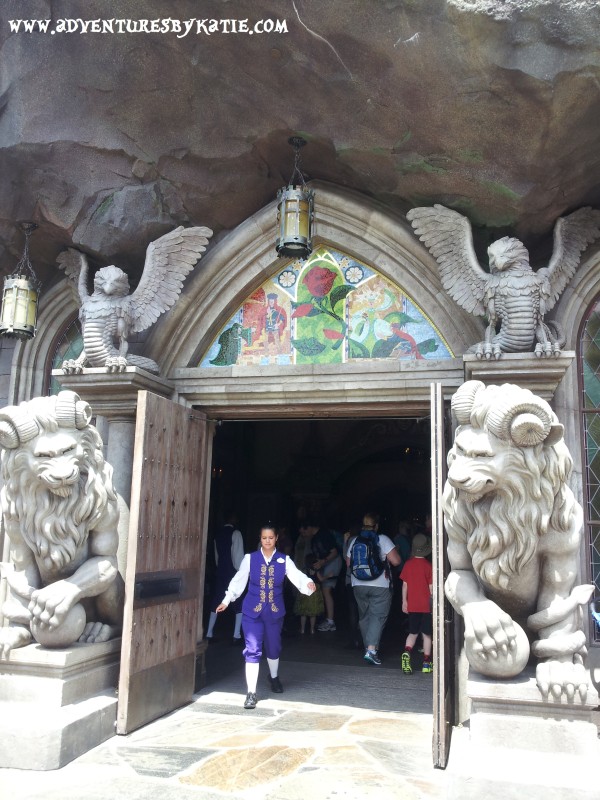 One of the most coveted reservations at Disney World seems to be at Be Our Guest in the Magic Kingdom. They recently opened the restaurant for breakfast, which I have yet to try out, but I did get a last-minute (I checked the My Disney Experience app at 11:30 while I was in line for a meet & greet with Winnie the Pooh and got a reservation for 30 minutes later!) lunch reservation.
Be Our Guest – Lunch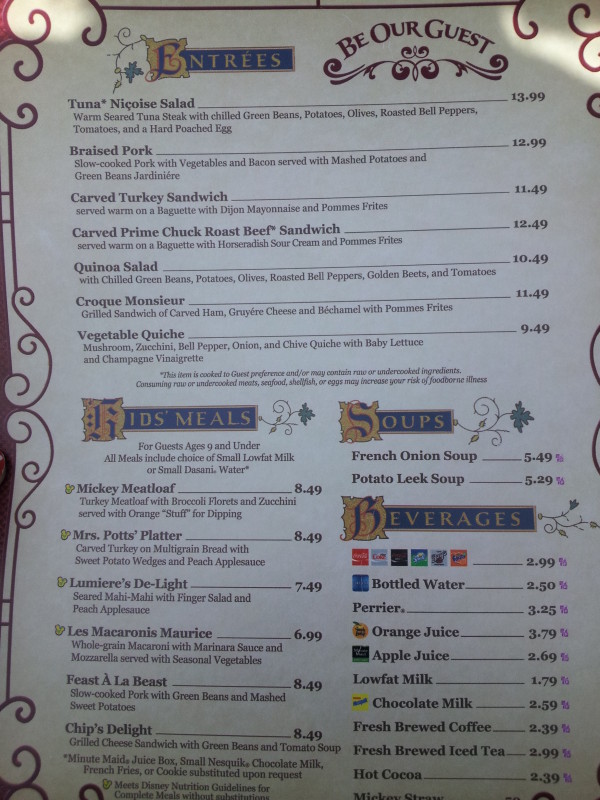 I checked in at the reservation table, was given a menu to look at, and then I went to wait in line. It probably took me a good 20 minutes from the entrance to the ordering computers. But at least I had some fun knights to look at.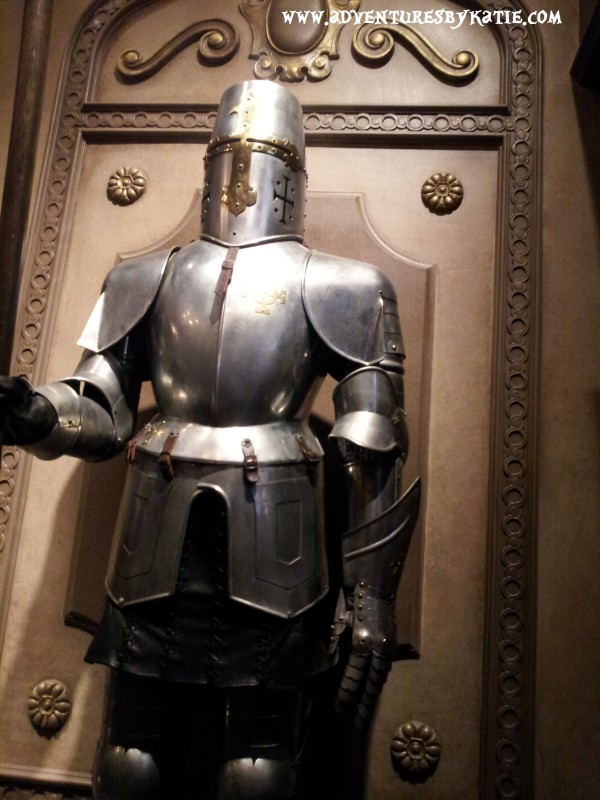 The computer ordering system is pretty neat. It allows you to put in any allergy information, and then ok options pop up. As I am gluten-free and vegan, I could only have two things – the French Onion Soup (no thanks) and the Quinoa Salad. I had planned on getting the quinoa, so that was no surprise to me. I made my order, paid, and then went to find a table.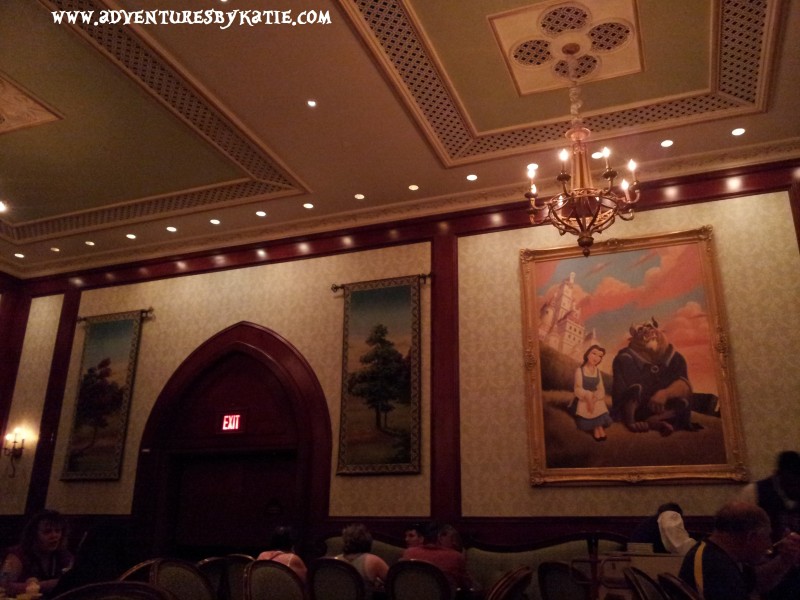 I found a seat and waited. Magically, the server found me, and I was ready to enjoy my lunch! The Quinoa salad came with a salad of chilled green beans, potatoes, olives, roasted bell peppers, golden beets, and tomatoes. The meal was light, refreshing, flavorful, and surprisingly filling. And at only $10.49, it was a fairly-priced meal.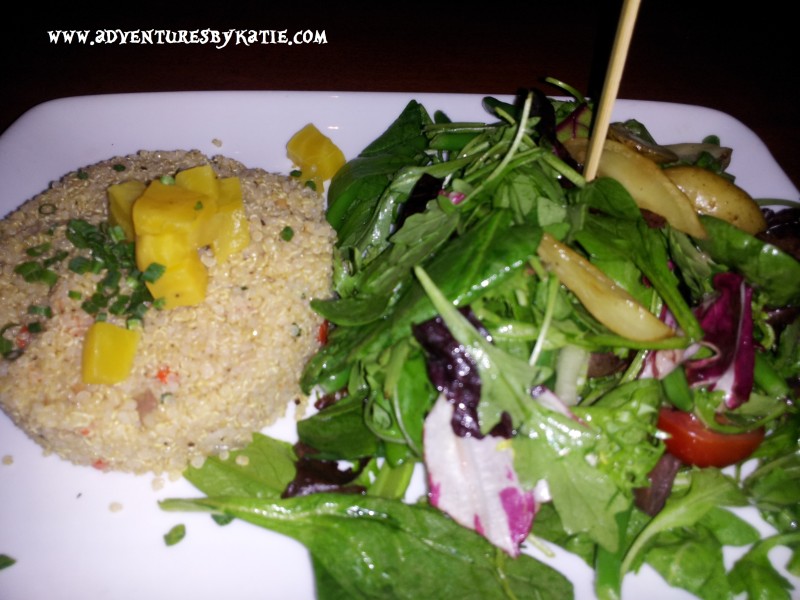 Be Our Guest is a neat place to eat for food that is not just burgers and fries. It also has a great ambiance! Click here for more of my experiences at Be Our Guest!
---
Magical Mickey Link-up
Welcome to the Magical Mickey linkup: the linkup centering around a love for Disney, sharing that love and connecting with others. I hope you find this linkup as a great place to turn to for Disney content each week and help all the bloggers participating out by helping readers find that great mouse-eared content. I'm co-hosting with John from Run. Geek. Run (disney), so of course check out his blog

To see past Magical Mickey posts click here!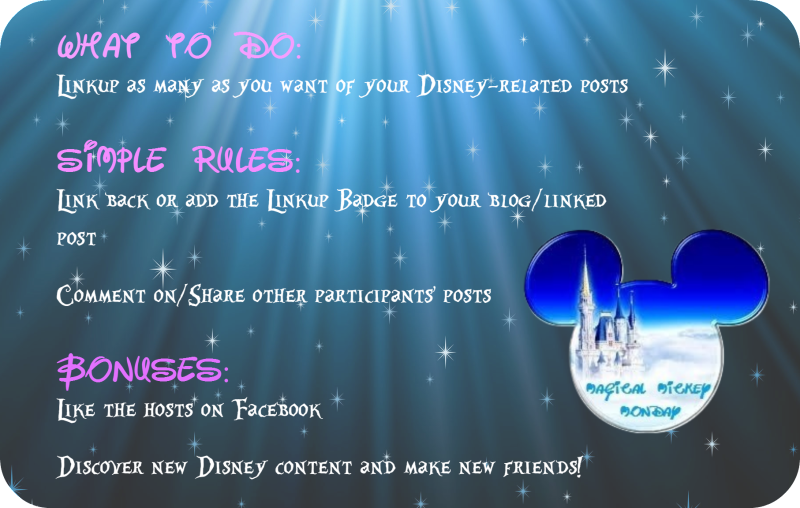 Grab the Magical Mickey Monday badge!