Review: xx2i Sunglasses
Disclaimer: I received these xx2i sunglasses to review as part of being a BibRave Pro. Learn more about becoming a BibRave Pro ambassador (tell them I sent you!), and check out BibRave.com to find and write race reviews!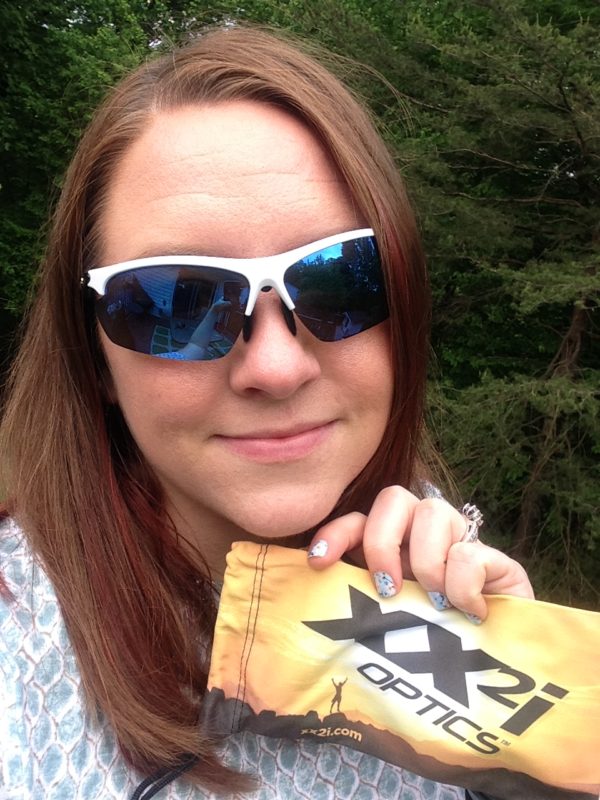 xx2i Hawaii1 Sun Glasses
The xx2i Hawaii1 sun glasses are one of the sport glasses. They are made of carbon fiber and polarized 8k optics. The glasses are super light and and look really great on both male and female faces. The glasses I got are the Hawaii1 Matte White with Polar Grey Lenses.
I really like the adjustable nose piece. I am pretty picky with my sunglasses because I have long eyelashes and don't want to be all smushed. This way, the glasses fit specifically to my face!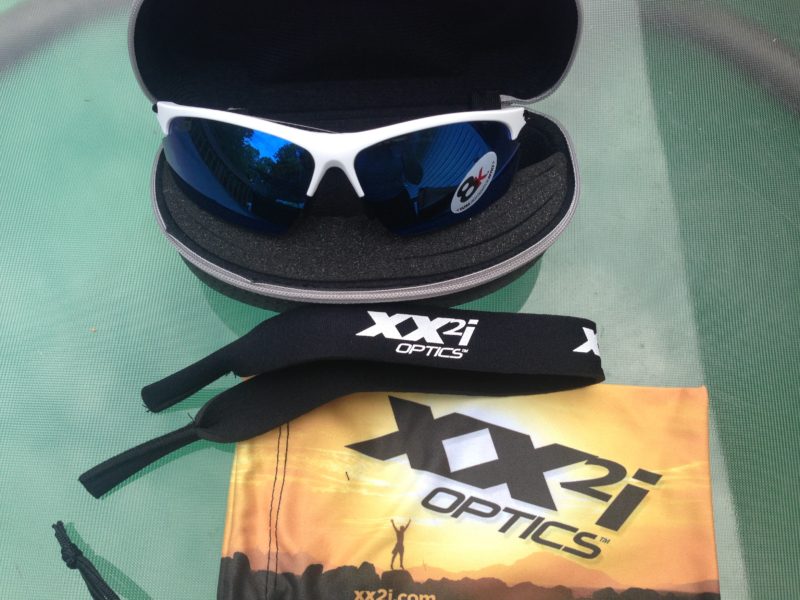 Funny story – the minute I unboxed these sun glasses, they disappeared…into Nathan's hands and onto his face. "These are mine," he said. And, so I suppose they are his now.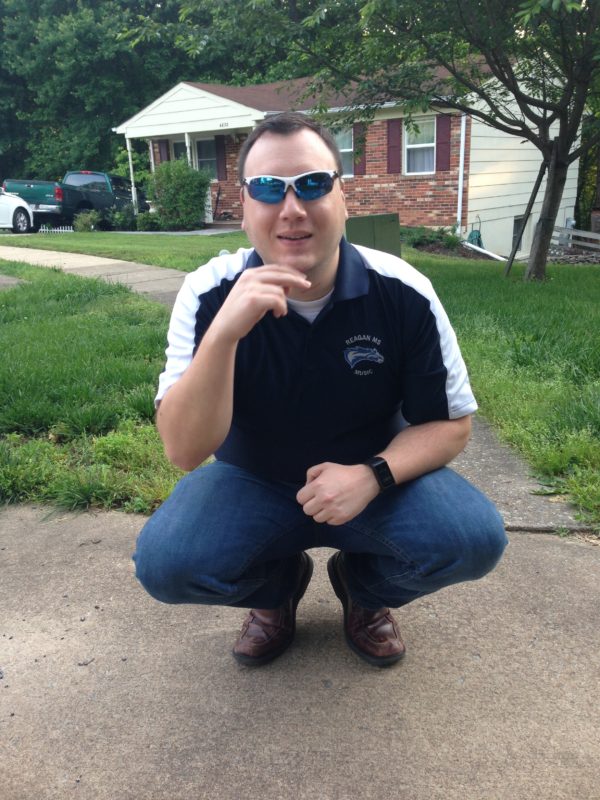 I did get a few chances to steal them away from him so I could test them out. These glasses work great while walking, running, biking, and lounging at the pool. They don't slip off when you get all sweaty and and comfortable to wear.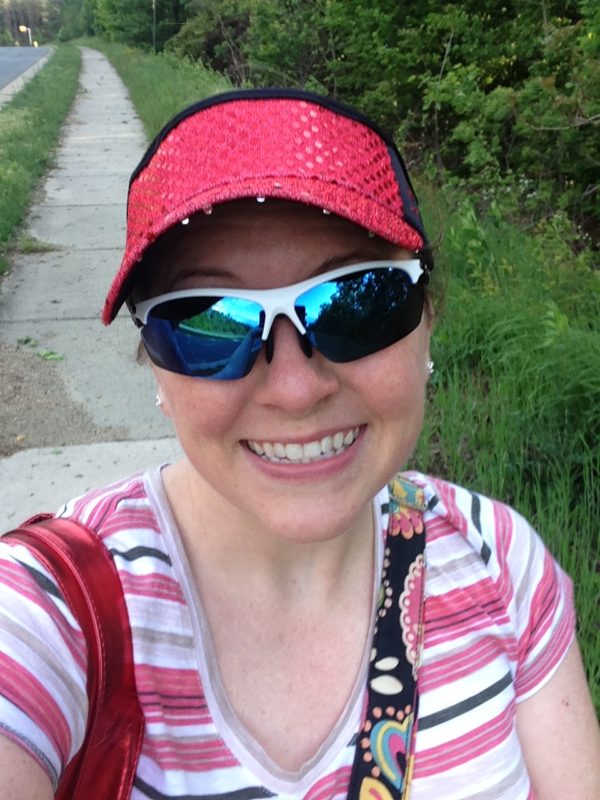 We are definitely an xx2i glasses family!!!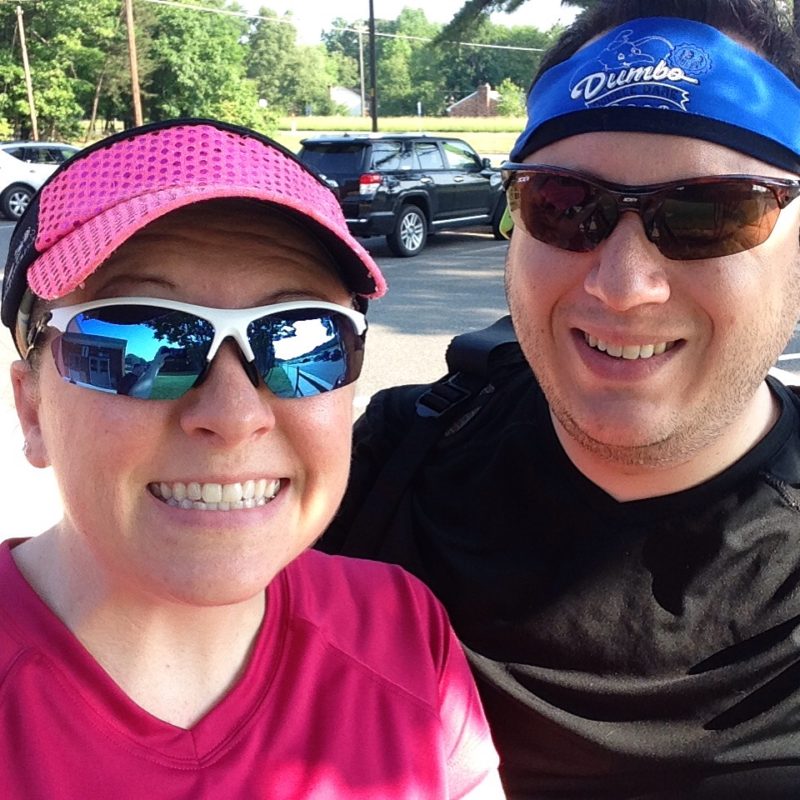 xx2i Optic Sunglasses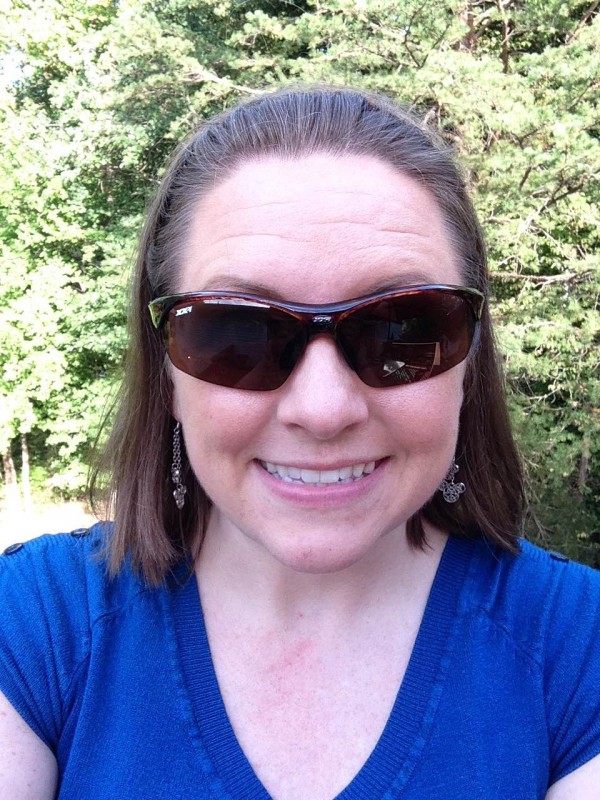 I also had the chance to try out the XX2i Optics France1 Dual Pro Sunglass Kit, which contains two pairs of sunglasses (black with grey lens and demi tortoise with brown lens) and three sets of spare lenses (clear, yellow and orange). Included with these frames will be a tank protector case and two microfiber soft carrying bags that can also be used as cleaning cloths.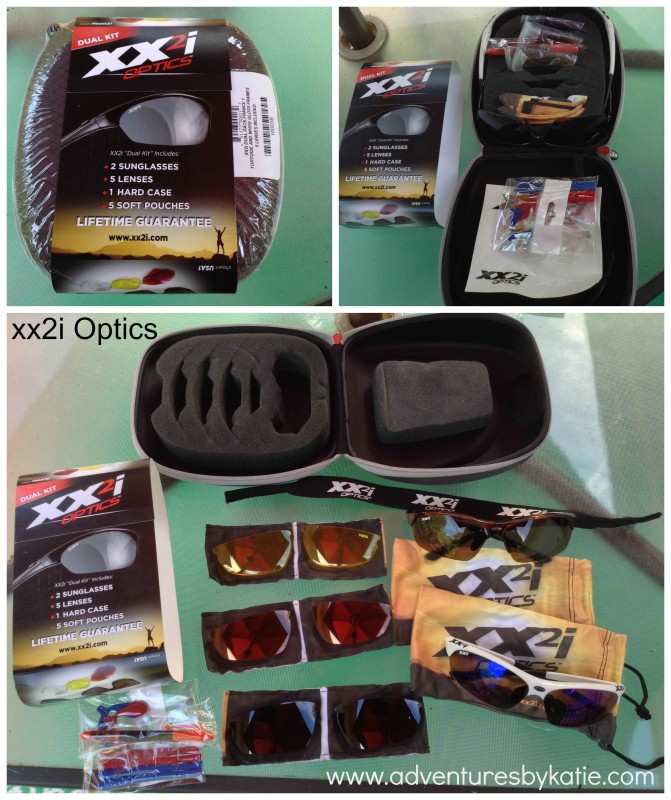 I was very excited to get these sunglasses to try out. Here are my pros and cons:
My pros:
Two pairs of glasses, which is perfect for keeping in two different locations, so you always have one available. There are also two different colors, so it matches different outfits. Also, it is also great that Nathan and I can both have a pair of glasses.
Adjustable nose pieces are great. I have long eyelashes and a lot of times the glasses just smoosh up on me and are not comfortable at all. These glasses allow me to adjust the nose piece to fit the glasses far enough from my eyes that they don't bother my eyeglasses.
The quality of the glasses is high. They are sturdy and seem like they will last a long time. Bonus is that even if they do break, there is a no-questions-asked Lifetime Warranty!
My cons:
There are no directions included with the glasses on how to change the lenses, or even if the different lenses are better in different circumstances. You can find changing directions on the website, though. I still don't know  the point of the different color lenses.
The glasses do not fit very well in my car push-down  sunglasses holder, but this is not really a complaint towards the glasses, but my car!
The price: you get a lot for your money – which is great! But I'm not sure I myself would purchase these glasses – only because I have bad luck in losing sunglasses, and that would be an expensive loss. This has nothing to do with the glasses themselves – it is because I am not responsible! Hopefully I will be able to keep track of these ones!
Want your own xx2i sunglasses? Enter in code 

 'XX2iRocks' during checkout on www.

xx2i

.com for 50% off your total order!