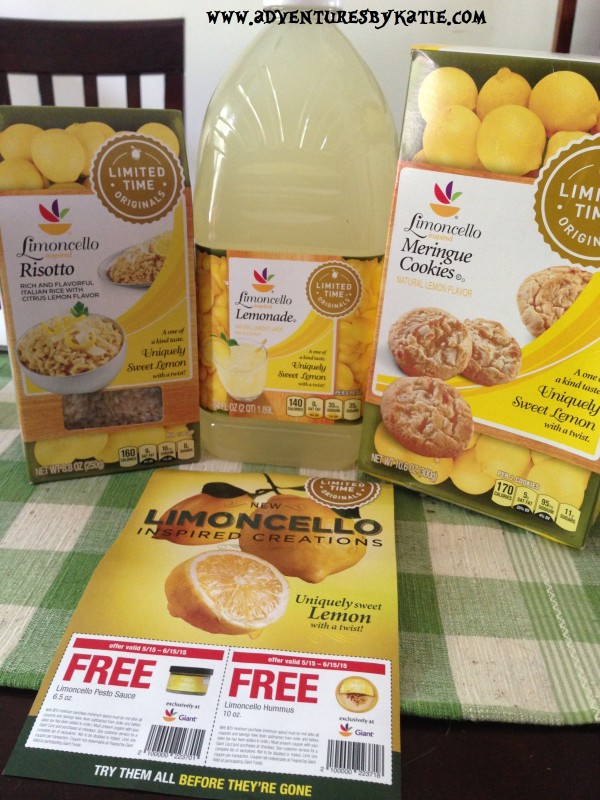 Limoncello-inspired Creations
Giant Foods just introduced a new line in time for Summer! This line includes some new Limoncello-inspired creations, including Lemonade, Risotto, Hummus, and Meringue cookies!
The risotto does not include any gluten or animal ingredients (though it is not officially tested or labeled gluten-free or vegan).The rice took about 30 minutes to make, but it was pretty easy. Add some veggie stock, stir, let dissolve, repeat a bunch of times!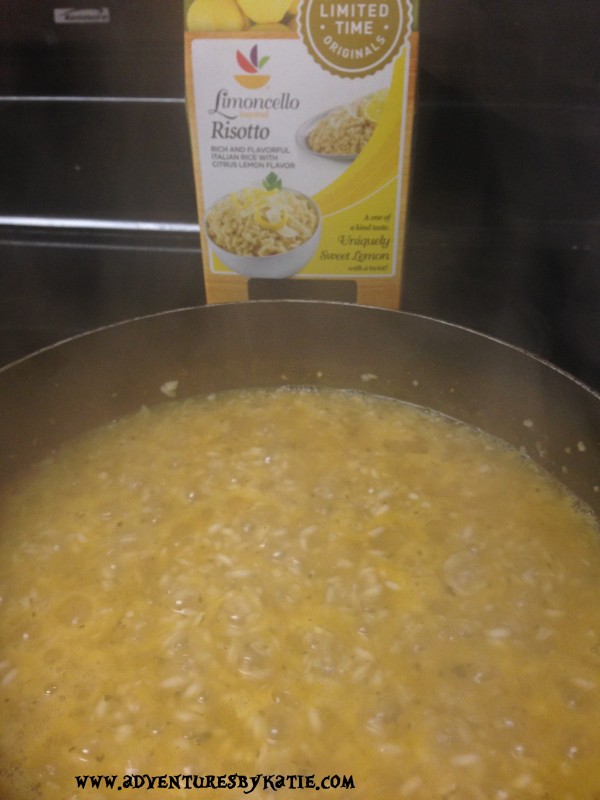 To make this risotto more of a main dish, I added a can of artichoke hearts, a can of chickpeas, and some fresh spinach. Paired along with some freshly steamed asparagus, and this was the perfect hot weather meal! The lemon flavor was not over powering, but really refreshing and light.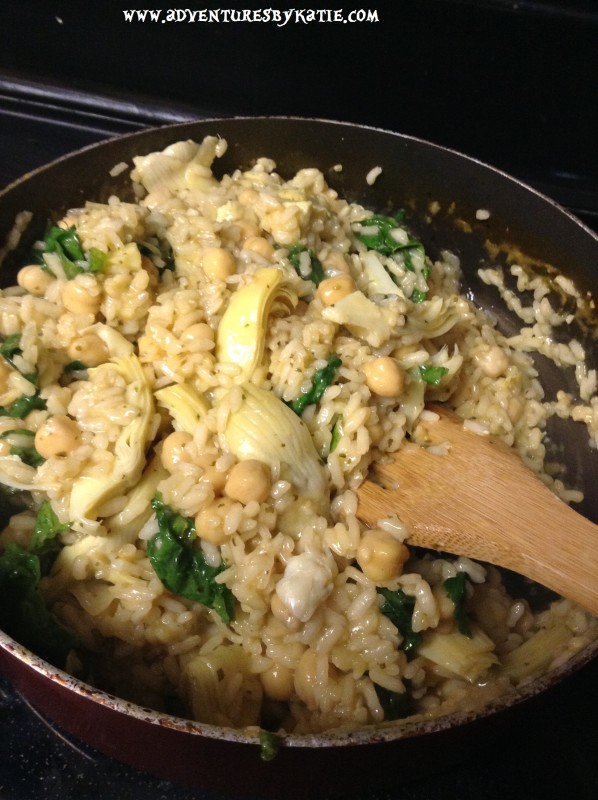 Paired up with a refreshing glass of the Lemonade, this was a great meal! The lemonade was NOT overly sweet. It did NOT seem like I was drinking a cup of sugar, which happens with most other lemonades out there.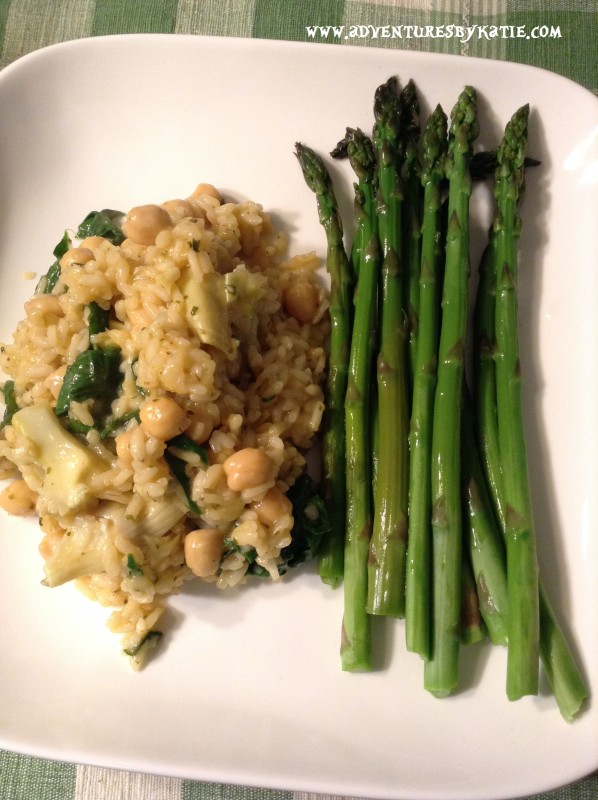 Be sure to stop in at your local Giant to try out their new Limoncello line. If you're looking for neat recipe ideas, be sure to check their Pinterest board!
*Disclosure: Giant Foods sent me a box of their Limoncello line to review, but all thoughts and opinions are my own!*