Wish me luck!
Today I am running in the Jingle Jungle 5k at Animal Kingdom and the Wine & Dine Half Marathon!
Here are my costumes for the races: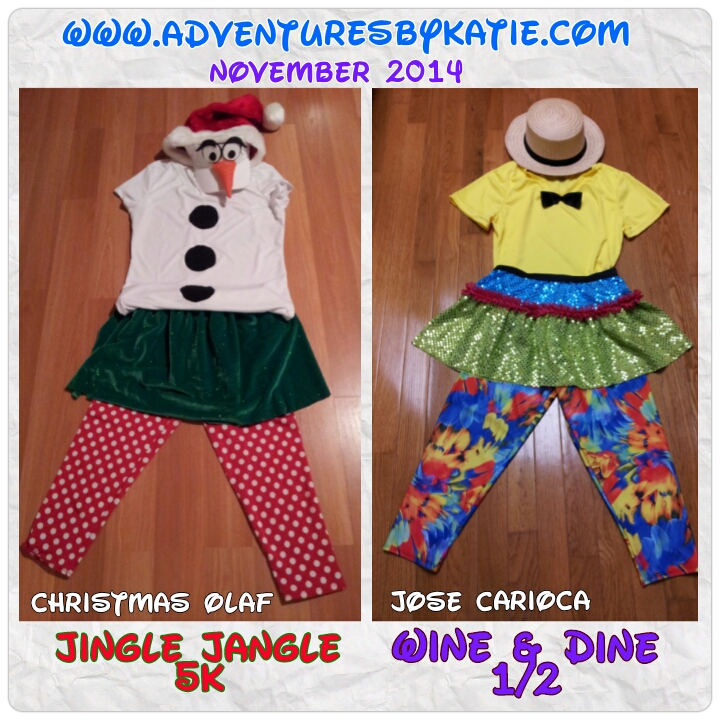 For the Jingle Jungle 5k I am going to be Christmas Olaf. I loved being Olaf at the Disneyland 1/2 and am excited to be him again, but Christmas style. Thanks to Lydia for the idea!
For the Wine & Dine 1/2 Marathon I decided to go a little less known. Does anyone know who I am? Jose Carioca from the 3 Caballeros (from the Mexico ride in Epcot). Here is what he actually looks like:
Isn't my skirt completely cute? It is from Rock City Skirts. My running tights are from Running Funky. I have a feeling both the skirt and the tights will get a lot of use, since I like to dress up and be festive!
Anyways, I'm going to have an awesome time running these races and spending the long weekend at Disney World. Be on the lookout for a lot of Disney World posts coming up on Mickey Monday!
And if you want to follow my fun, please visit me on my Facebook Page, Adventures By Katie. I will be posting pictures, updates, and my runner tracking will also be posting!
Have a magical weekend!