Much to the dismay of my extended family (they just don't understand), we cloth diaper Mixolydian while at home. Not only is it better for the landfills, it is actually cheaper than having to buy disposables all the time. Since Mixolydian has been in a Size One diaper, I have yet had to purchase any additional diapers. I am still working on the two packs gifted to me at my baby shower.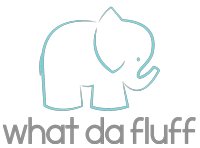 What Da Fluff
What Da Fluff is a family owned-and-operated company located in North Central West Virginia. They offer affordable and high quality cloth diapers (and other items) in a monthly subscription box. For only $15(!), you are sent at least one diaper, along with other products that go along with cloth diapering. The brand and style of diapers will change monthly, and the box contents are always be a surprise.
There is an option to sign up for a Boy box, Girl box, or Gender-neutral box. I signed up for the Girl box and was pleasantly surprised at the contents!
Girl Box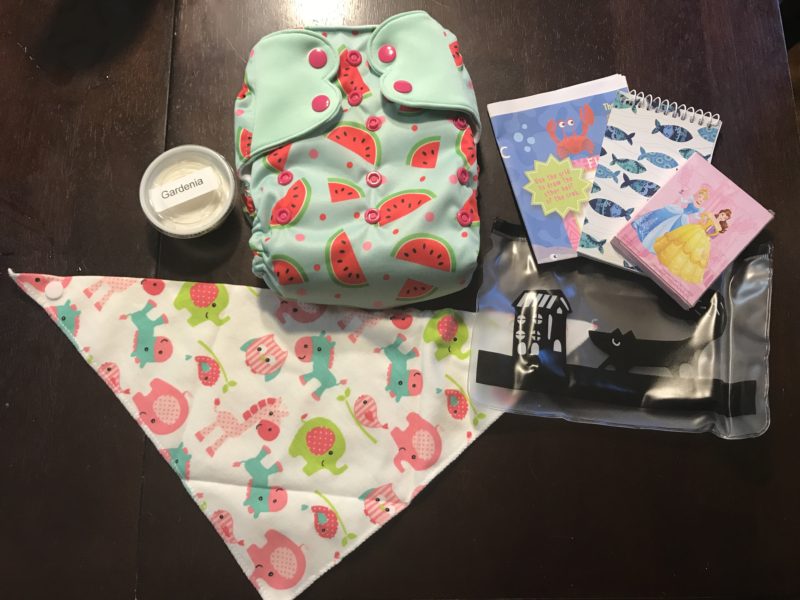 The What Da Fluff Girl box that I received included an adorable watermelon diaper! How cute is that?! It was a brand that I have not heard of, but it seems to be very well made, and I really like the style. Also in my box was a drool bib, wax warmer, and a kid's travel activity kit. The diaper alone made the $15 worth it!
I really enjoy trying out different brands of cloth diapers. Plus, I love having different colors and patterns – they are just too adorable! Mixolydian also seems to enjoy wearing cloth diapers, and they aren't as hard to clean as people think they are.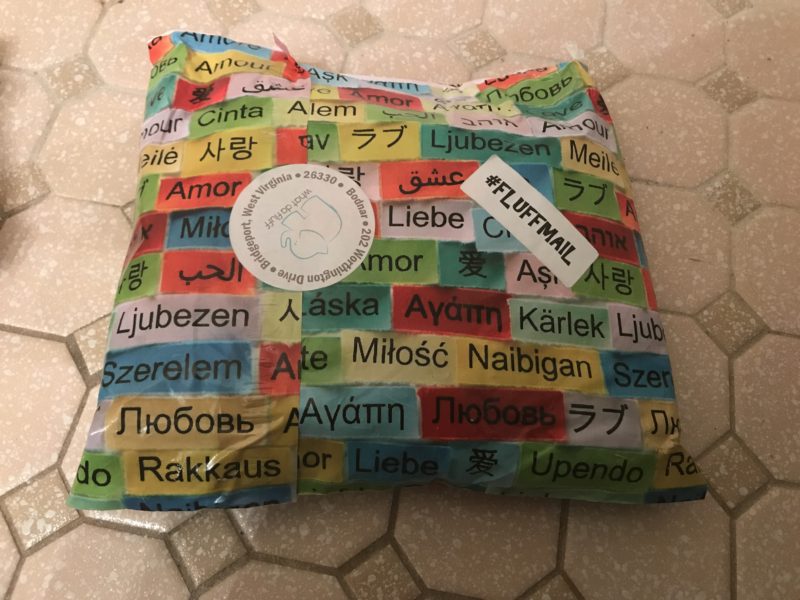 The packaging also makes me extra excited to get mail (much more colorful than Amazon boxes!) I also feel good that I am supporting a family-run business!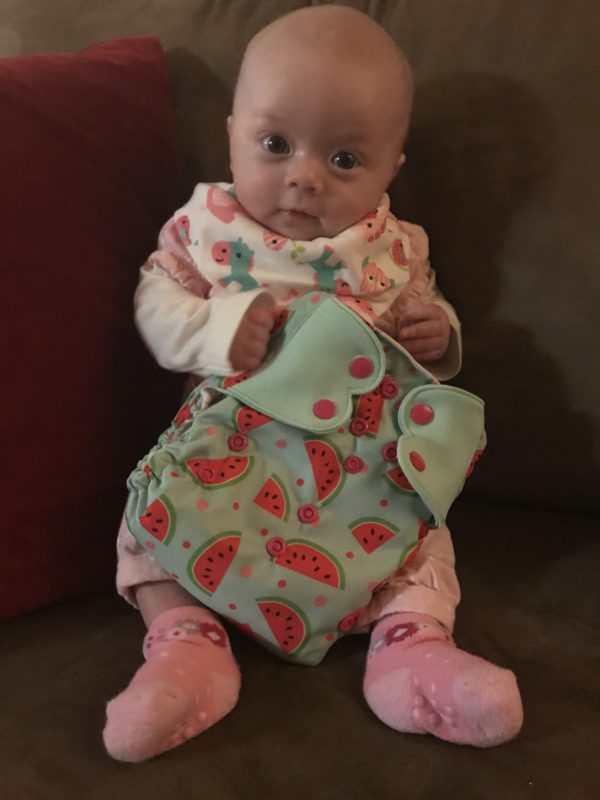 Other Available Products
In addition to the monthly subscription boxes,What Da Fluff offers a newborn cloth diaper rental. This service gives you the convenience of cloth diapering your newborn without the hassle of having to sell the diapers after just a few months of using them.
If I knew about it, this would have been awesome for us because Mixolydian did not fit in any of her cloth diapers when she was born. Because of this, she was in disposables for about two months.
What Da Fluff also sells individual diapers, wet bags, and cloth mama pads & panty liners.
GIVEAWAY!
Do you want to try your own What Da Fluff subscription box? Enter the giveaway now!