I as lucky enough to score a fastpast+ to see Anna and Elsa. NO WAY was I going to stand hours and hours in line to go see them! I loved being in and out in 15 minutes!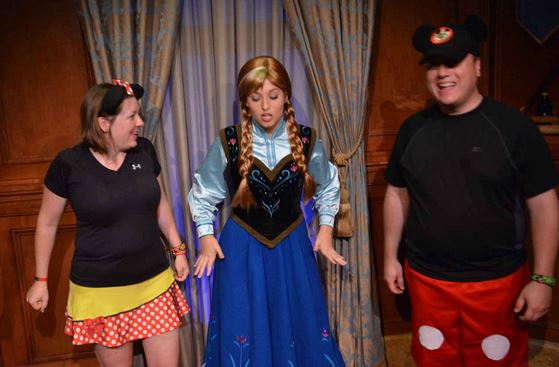 First up was Anna. She kept talking about how we had snowballs on our clothes! She was telling us a story about a snowball fight. I love how they interact and spend time with you!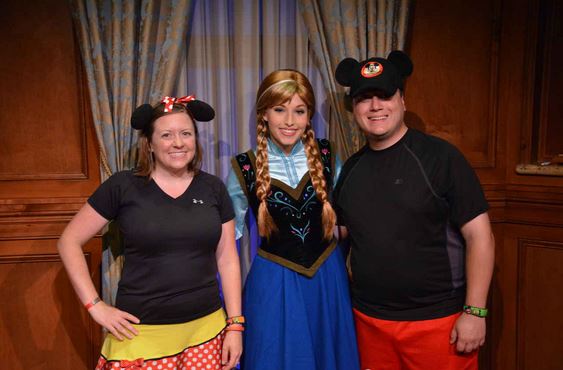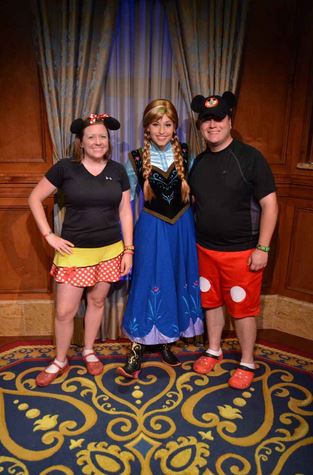 Here we are with Elsa!