Vegan & Gluten-free in West Virginia – Real Juice Bar & Cafe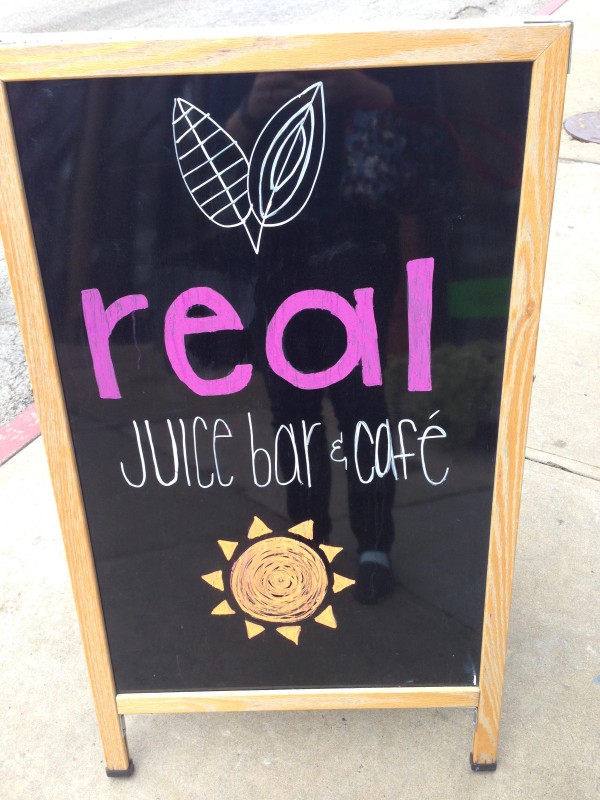 Nathan and I were traveling 5.5 hours away for a wedding in Ohio. It was getting to be lunch time, and we didn't eat breakfast, and we were getting hungry. I hopped on my HappyCow App and looked for a place to eat that would be nearby on our route. We were coming up on Morgantown, West Virginia (home of West Virginia University), and I found a natural foods co-op with a gluten-free bakery inside. We decided to stop and see if there was something we could grab to eat.
Unfortunately, the bakery was not as I expected, and did not that many options. The co-op was neat, but there was nothing that we could really eat for lunch (it was more like a grocery store – I don't know what I was expecting…). They were offering a Thai Tofu Soup, but even though it was early in the day, it was almost gone (maybe leftovers from the day before?), so we just grabbed a brownie and walked out. Luckily, though, two doors down was a juice cafe called Real Juice Bar & Cafe, and we were able to grab some lunch.
Real Juice Bar & Cafe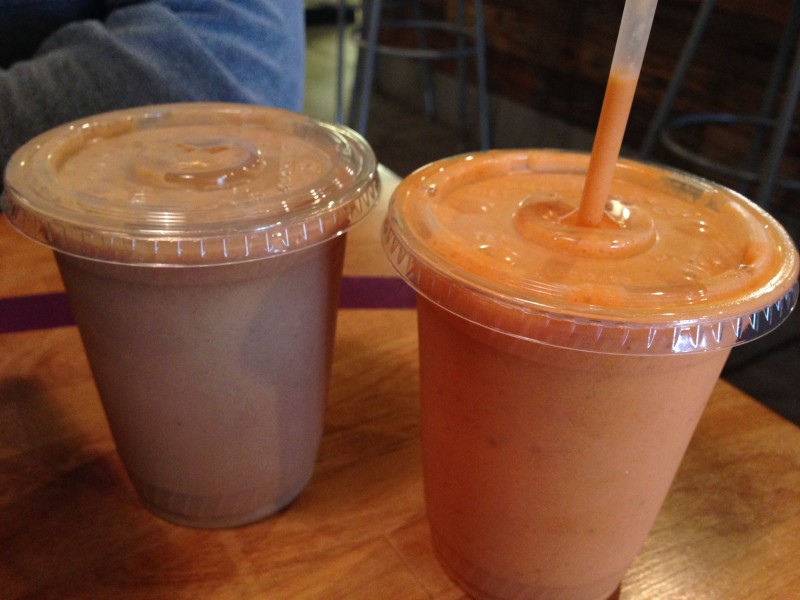 There were a few things on the menu that looked good. We started out with smoothies ($7 each) – I got the Carrot Cake Smoothie (carrot, banana, dates, cinnamon, nutmeg, and almond milk) and Nathan ordered Goddess (banana, almond milk, maca, raw cacao, and hemp seed). I definitely think my smoothie was much better than Nathan's – his tasted like dirt!
For my entree, I ordered the Noodle Salad ($8.95) – chilled black and mung bean noodles, mixed vegetables, almonds, sesame seeds, all tossed in a miso-ginger dressing. This dish was really good, and something that I would like to make at home, but I wanted more of it than what I got!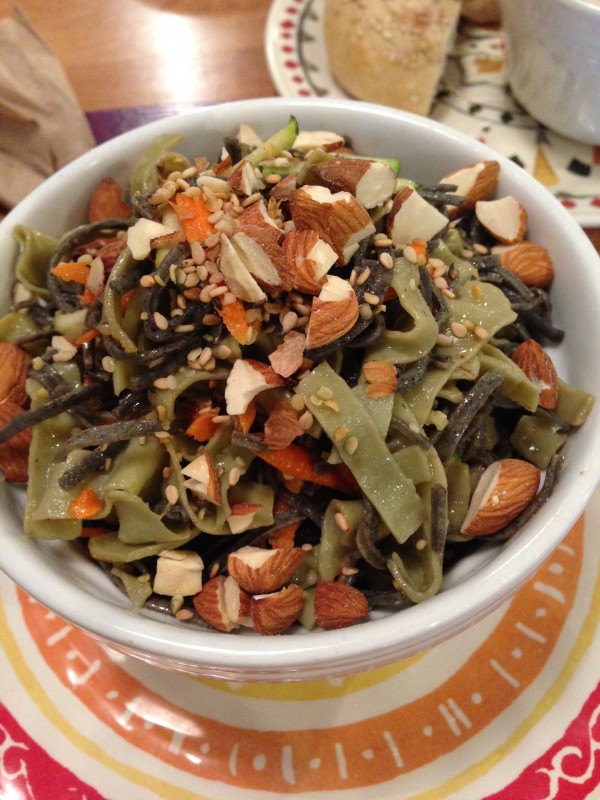 The soup of the day was a butternut squash soup ($3.95 for a cup). Nathan and I both ordered a cup. Just be careful if you are gluten-free, it is served with half a bagel.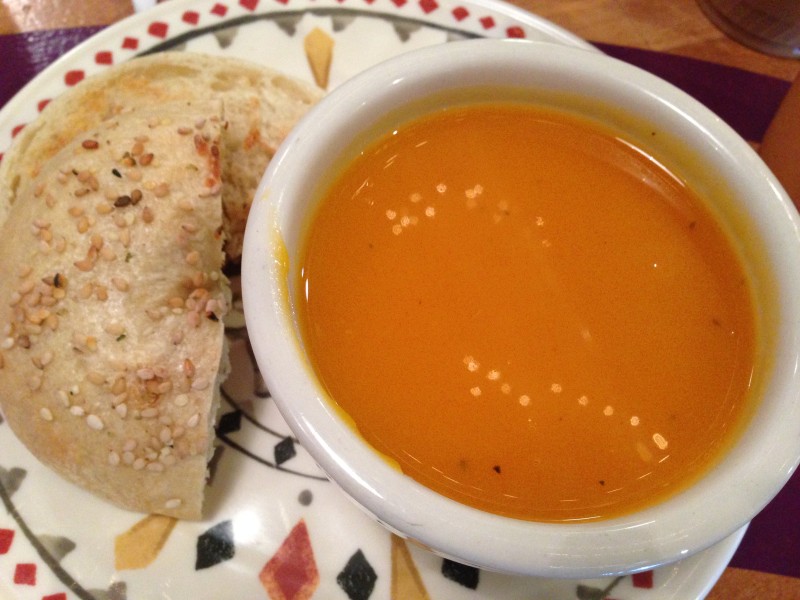 Nathan's entree was the Veg Head ($6.95) – a mix of vegetables, house-made black bean hummus, with a touch of honey balsamic dressing served on flat bread or a collard green wrap. He liked it well enough.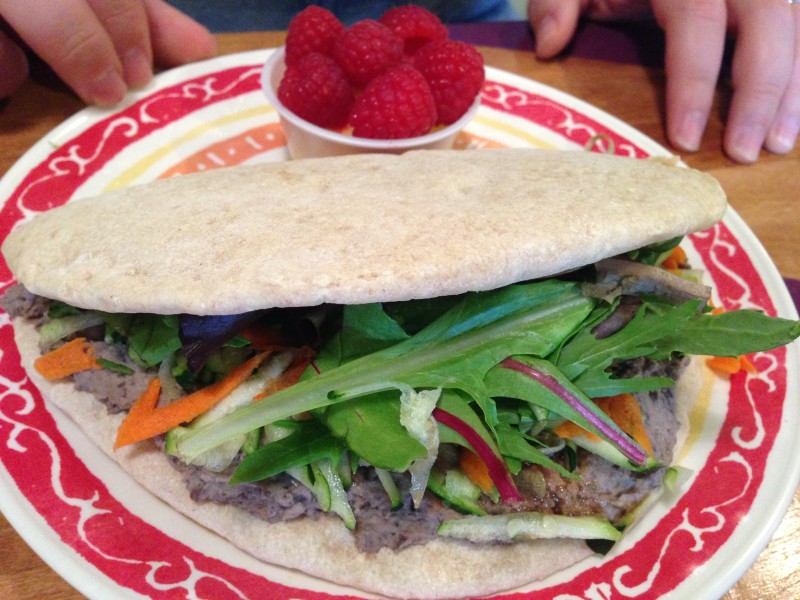 Our entire meal with tax and tip cost $46.08. It was a bit pricey to eat here for the amount of food that I thought we got, but thinking back it was mostly because the smoothies were pricey. Regardless, we were lucky to find this place since the original place was a bust. Given the chance, I would probably eat here again.