Vegan Bean Dip
Bean dip is a staple in my house. It is quick and easy, uses ingredients that are usually stocked in my kitchen and is a good recipe for dinner or it is also great to take to parties.
I know everyone has their own version of layered bean dip, but I wanted to share mine! When I make this for dinner for me and Nathan, we will have some leftovers the next day. For a party, or as a side dish, this would feed a much larger crowd. Feel free to add in any extra layers or to modify the amounts that I used. Use what you currently have in your kitchen!
Vegan Bean Dip
We will build this from the bottom up.
Bottom Layer: Uncle Ben's Ready Rice Spanish Style
 (really, you could use any type of rice here, but I like the flavor of the spanish rice and it is already cooked)
2nd Layer: 1 can refried beans
3rd Layer: 2 cans black beans
4th Layer: 1 tub of hummus (I use original flavor, but pick whatever you like)
5th layer: Salsa
After the 5 layers, I bake this in the oven until it is heated through. Sometimes I put it at 350 and sometimes 400. You are just heating up the food, so whatever works (or how hungry you are!). While it is heating, I prepare my top layer: guacamole.
Top layer: guacamole
I make a quick guacamole spread: 2-3 avocados (whatever is ripe at the store – I'm really bad at planning ahead), onion powder, garlic powder, salt, and some lime juice. I mash it all up and then spread it on the top of my bean dip.
We eat this with some tortilla chips, usually while watching a movie.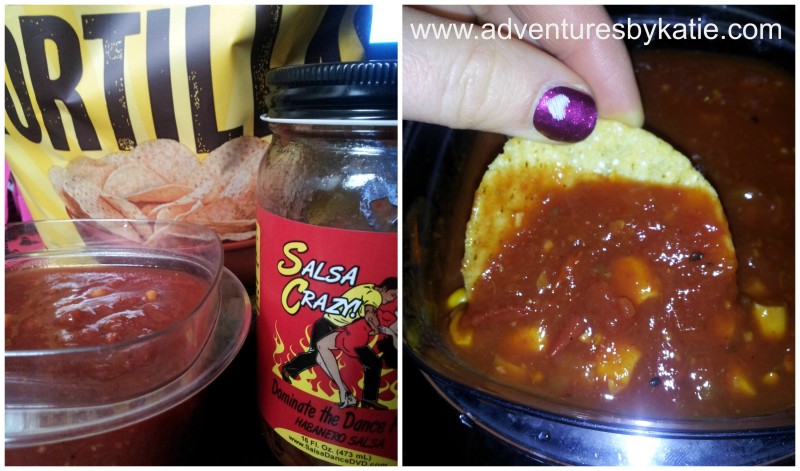 I like the SalsaCrazy Habanero Salsa
 or SalsaCrazy Serrano Salsas because they are spicy! But not only spicy, they are still flavorful. It is a chunky salsa with bits of tomato and corn, so if you don't like the chunks (which I usually don't), you can blend it up first. This salsa tastes great on my bean dip and just as a snack with tortilla chips. Unfortunately, the salsa is a bit pricey ($14.95) on Amazon, so I don't see myself getting it all the time.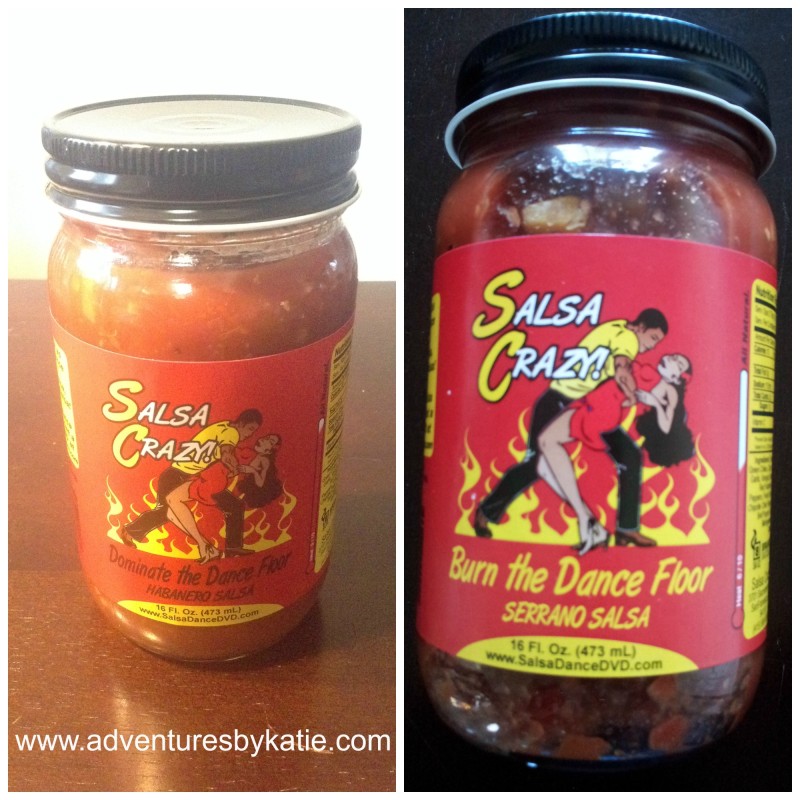 *I received this salsa for the purpose of reviewing it, but all thoughts are my own.