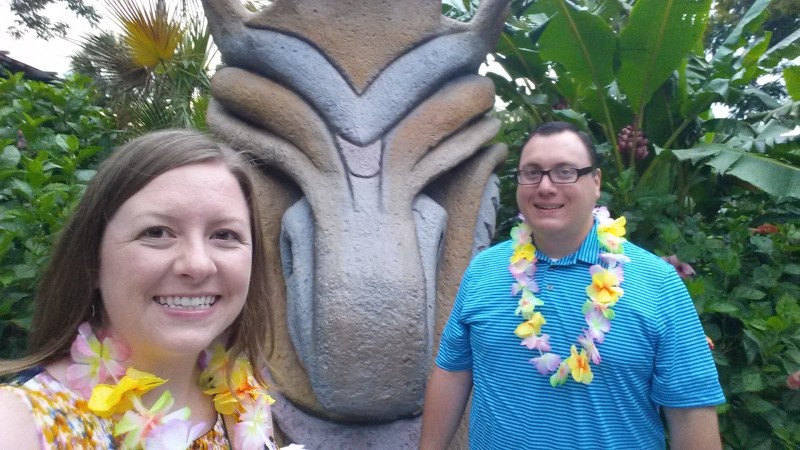 *This dining experience took place in July 2014*
Nathan and I wanted to try something new this vacation, so we chose to attend the Spirit of Aloha Dinner Show at the Polynesian Resort. We got our tables in category 1, so we were close to the stage. We checked in and received our leis and were walked over to the luau area of the resort.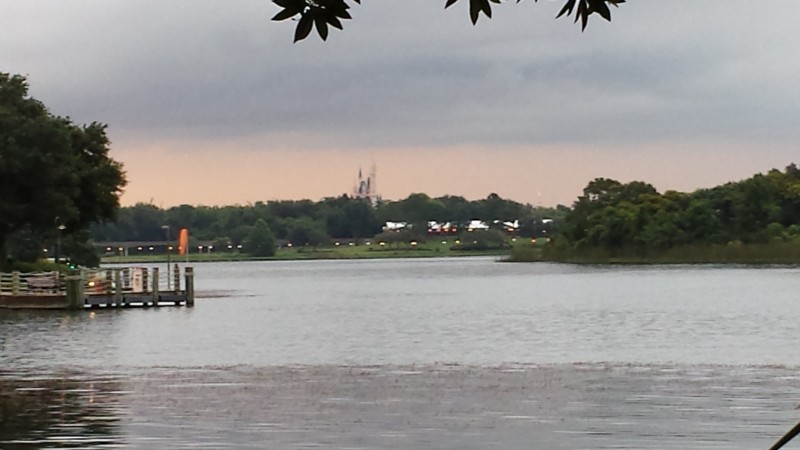 As we walked we could see awesome views of Cinderella's Castle across the lagoon.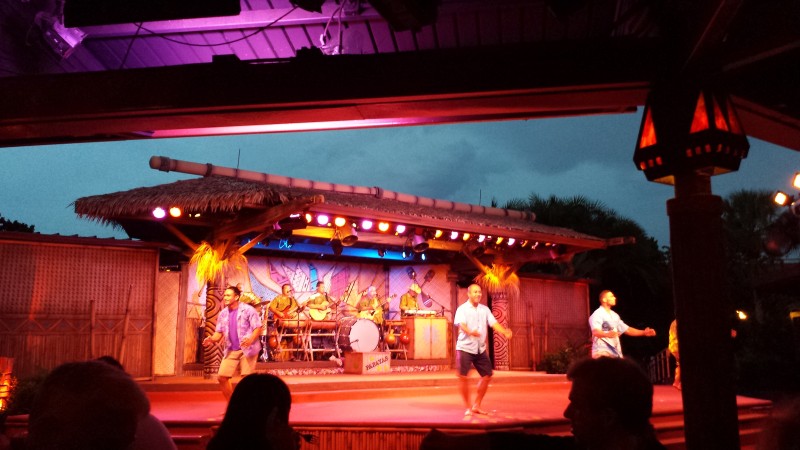 The luau show had a cute story line and incorporated traditional dances from Hawaii, the Congo, and other islands in the area. They had dances where people were invited up to participate, so the show was very interactive. I think the men dancers were awesome. They had such strong legs to be dancing as fast as they were. I also really liked the fire dancer. He was twirling the fire so fast all around his body and even lit his tongue on fire!
The Spirit of Aloha Dinner Show is a family-style buffet. We had put down on our reservation that we were vegan and gluten-free and they were ready for us. Our table had special salads and bread waiting for us when we got there!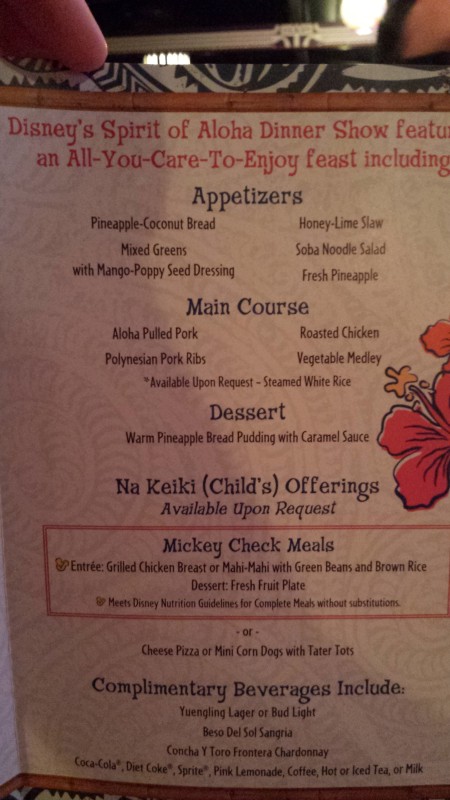 As you can see, we can't really eat much on the menu, but that was ok! For our appetizer we had our salad and bread, coleslaw, bread, and pineapple. For our entree, the chef made us some special stir-fry, which was quite tasty. I even got seconds (even though I was already stuffed). For dessert we were offered a fruit plate, though I was so full that I barely even ate any. I also had a festive drink-in-a-coconut!
Even though the menu is full of meat, if you are vegetarian/vegan or have allergies, this is still a great option. The server was helpful, though a bit busy.
Overall, this was a great experience, and we thought it was definitely worth the money!