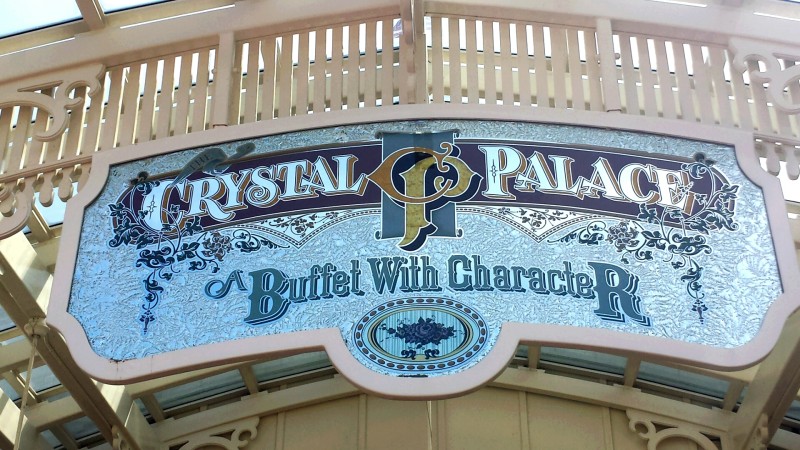 *This dining experience took place in July 2014*
Nathan and I were looking for a place to eat for lunch and called the reservation line to see what was available for that afternoon. We decided on Crystal Palace and made our reservation for an hour and a half later. Perfect time to make our way from Downtown Disney to Magic Kingdom.
We were seated and waited for the chef to come out and show us what we were able to eat. I don't remember her name, but I do remember that she was not very helpful. She showed us the few salads and vegetables that were ok and told us that the current rice noodle dish was ok to eat, but not the one they were going to be putting out for dinner. (We got there around 2:30 for lunch. Dinner starts at 3pm). We asked for some dairy-free mashed potatoes from the back and went to fill our first plates.
There was a good amount of veggies that we could eat, but nothing really of substance. I grabbed a big bunch of the rice noodle (which was delicious) and some veggies for my first plate and went to eat. When I was ready for my next plate, they had already switched the noodle dish to the dinner version which has gluten in it. I asked Chef Brandon, who was behind the counter, if there was any left over, and he said no, but he would make me a big plate of it. He found out where I was sitting and told me that he would bring it out to me. This was probably the highlight of my meal. This curry was so good, and Chef Brandon was very nice and helpful. Our original chef brought us out a baked potato later, saying that she couldn't make us dairy-free mashed potatoes…
For dessert our waiter brought us some tofutti and Enjoy Life cookies, and Nathan made ourselves some ice cream sandwiches.
With the extra rice noodles, I certainly was full at the end of the meal. I would recommend that if you are gluten-free and vegan (or vegetarian) that you go during lunch so you can eat the noodles.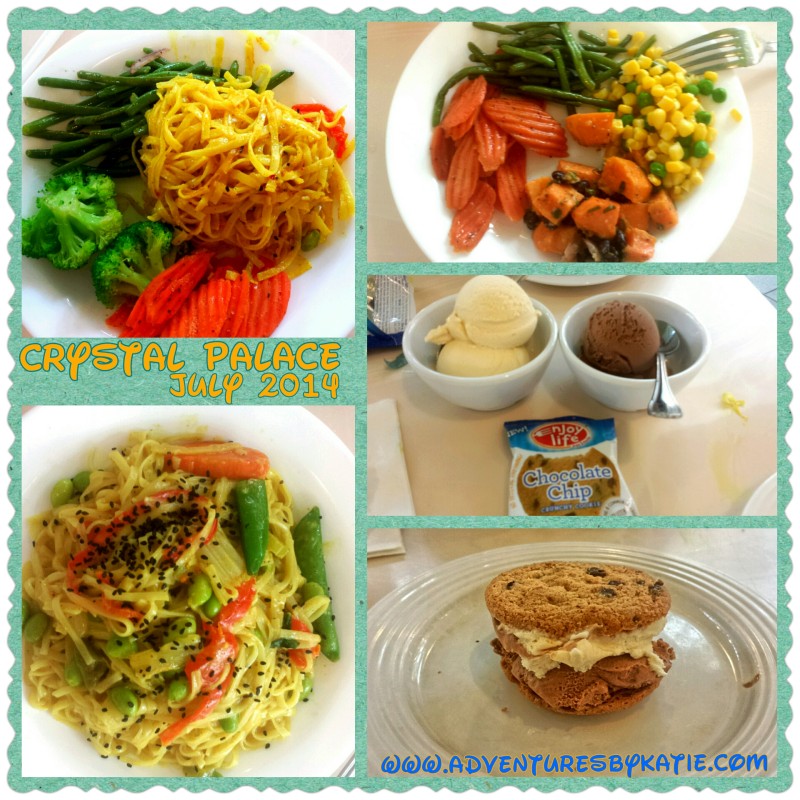 The characters at Crystal Palace are Winnie the Pooh and friends. Tigger, Piglet, Pooh, and Eeyore spent time at each table interacting with the guests.