Vegan & Gluten-free at Walt Disney World – Trail's End Restaurant
*This dining experience took place in July 2014* 
Since Chef TJ was no longer at Crystal Palace, we knew we had to take a trip to his new restaurant. We were told we he was now working at Trail's End at Fort Wilderness, so we had to take a trip to see if we could figure out WHEN he was working. We finally got a hold of the restaurant and confirmed that he would be working while we were there. Now, this was interesting for us because we had previously had an unfortunate experience at .Trail's End due to gluten-contamination issues on our last visit. But, we knew Chef TJ would take care of us.
Our friends from Connecticut, Amanda and Kyle, were in town, so they met us at our hotel and we drove over to Fort Wilderness and hopped on the internal bus to get to the restaurant. We checked in and waiting briefly before being seated.
Chef TJ came out to greet us and I was so excited to see him! He told us that he had to work in the show next door at the Hoop-de-doo Show, so he would be a bit slow making us food. He told us to be patient and he would hook us up! He showed us around the buffet and said he would be back.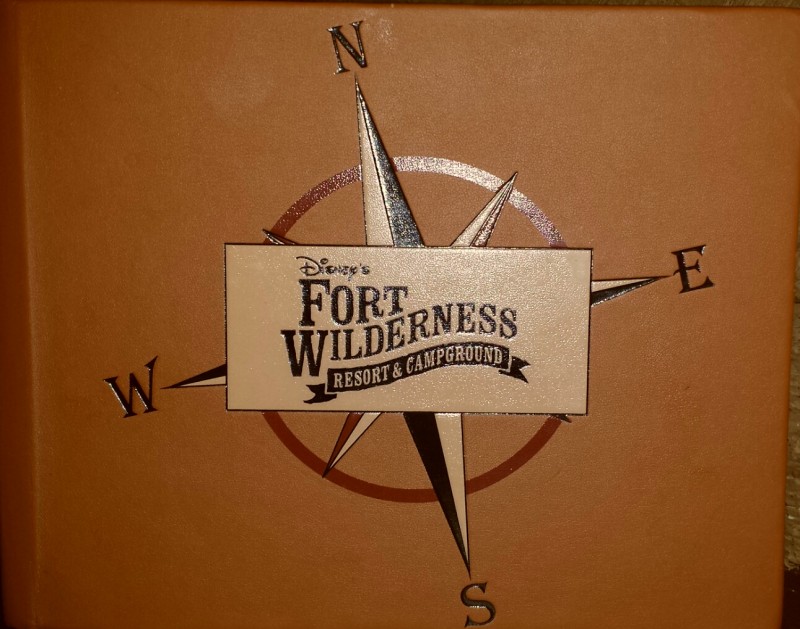 From the buffet I grabbed a small salad and a baked potato and waited with anticipation for what Chef TJ would make for us. Our first course (because that is how he rolls) was vegan nachos. Now, I haven't been a fan of vegan cheese in the past, but this actually wasn't that bad and the nachos were tasty.
Next came out a "main dish" of fried tofu (marinated in a sweet sauce) and grilled mushrooms & tomatoes (which went to Nathan), squash & zucchini. Now. This.! The tofu was REALLY good! And, in my head, I am not a fan of tofu! But it was so sweet and flavorful. I was so stuffed when I fished!
But then Chef TJ brought us out some grilled romaine lettuce with a mango salsa. I've heard of grilled lettuce before, but have never thought to actually try it. Wow! This is definitely on my to-do list! We did not have a lot of room left, so we could only manage a few bites, but we got the rest of the dish to go.
Chef TJ came out again, this time apologizing for taking so long. He really did not take long at all, especially since we knew he was very busy with the show. We were so impressed with the deliciousness and the artistry of his cooking, and he certainly did not disappoint! He wanted to make us something else, but we were so full, so we settled for some dessert.
Out comes a tower of goodies! On the bottom –  pineapple, layered with Enjoy Life cookies, Tofutti, bananas, and topped with some dairy-free chocolate sauce. So good!!! I did have to eat the whole thing, stuffing myself more than I should have.
Let me tell you, Chef TJ is the absolute BEST chef in all of Disney. He is very in tune to those with allergies or alternative food choices, and he is so creative. I highly recommend that you visit Trail's End. I will definitely be back in November for dinner when I am running the Wine & Dine Half!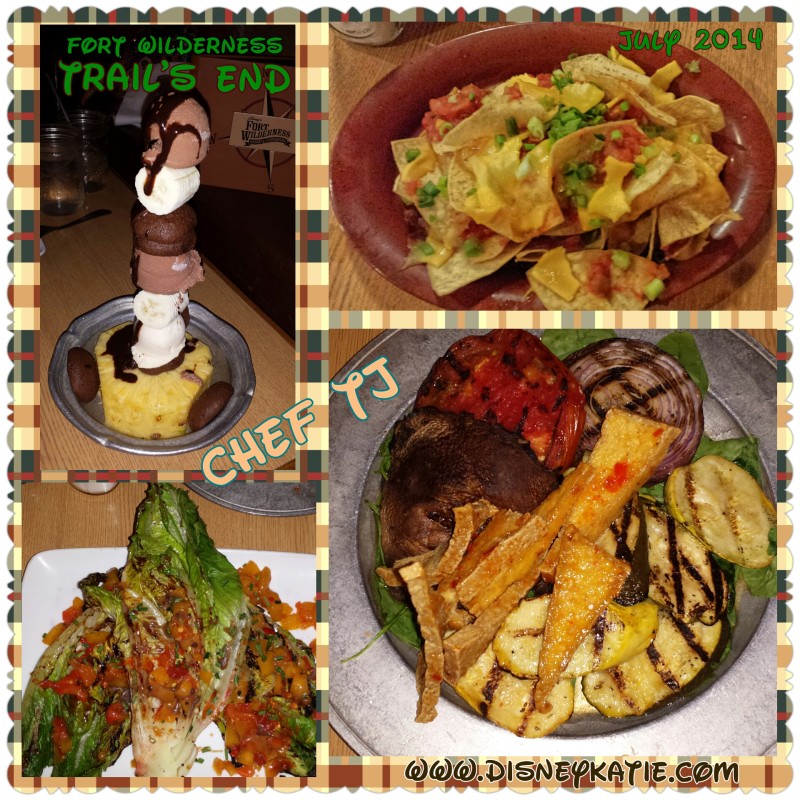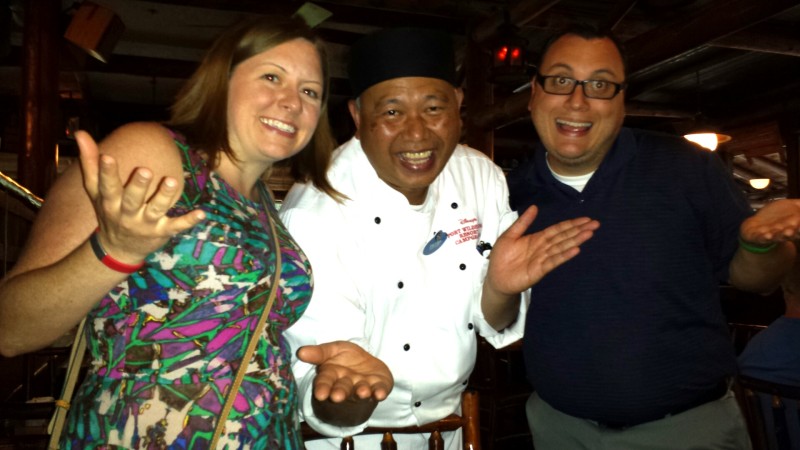 Chef TJ is such a nice guy!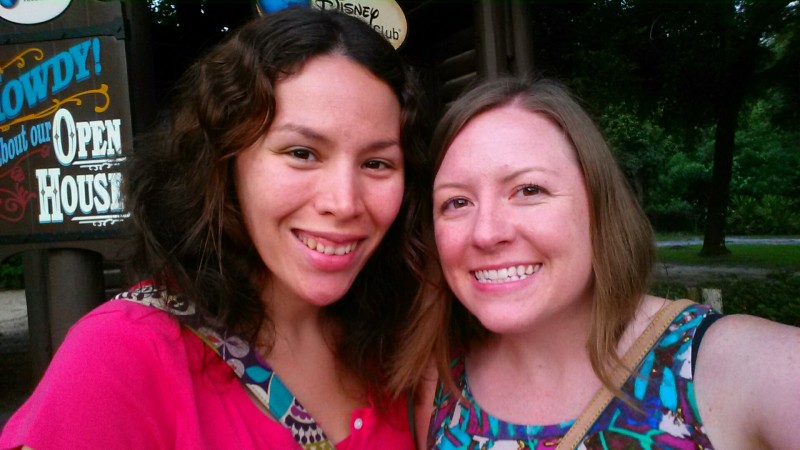 I had a good time visiting with Kyle and Amanda and wish I could see them more often!