Shady Rays Sunglasses | A BibRavePro Review
Disclaimer: I received a pair of Shady Rays as part of being a BibRave Pro. Learn more about becoming a BibRave Pro (ambassador), and check out BibRave.com to review, find, and write race reviews!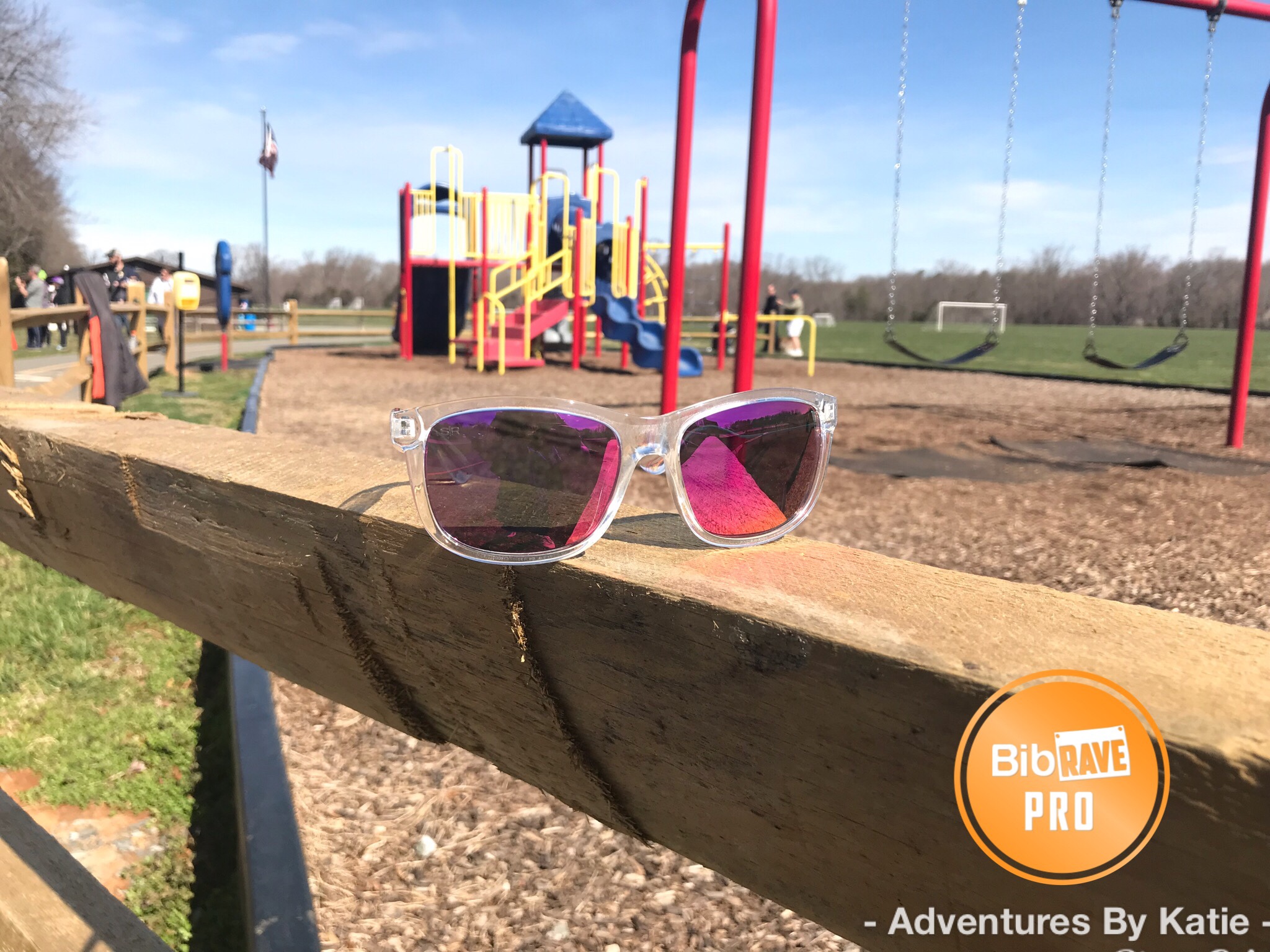 Shady Rays
It's finally Spring (though the weather isn't always cooperating – it is 30* this morning! Brr!) However, more sun is on it's way, which means it's time to protect your eyes! Enter the Shady Rays sunglasses!
These glasses ship free and have come with a Microfiber Cleansing Pouch + vinyl brand decal. Thes durable gloss clear frames with metal hinges include premium polarized pink-purple mirror lenses with grey tint. They boast 100% UV protection, are shatter-resistant, and are salt water proof.
If they break, you can use the Lifetime Craftsmanship Warranty & Free Replacements – just pay S+H fee for lost/broken replacements. AND every order provides 10 meals to fight hunger in the U.S. through Feeding America!!!!!
Size Specs –
Lens Width: 56 mm (1.9 in.), Bridge: 18 mm (.7 in.), Front Height: 49mm (1.9 in.), Front Total Width: 140mm (5.5 in.), Temple Length: 140 mm (5.5 in.)

Wearing Shady Rays While Running
It was nice and warm the other day, so I brought my Shady Rays Signature Glasses along for my Bishop's Events Battle of the Charities 5k race. I love how fun they look and how big the lens are. They completely cover my eyes giving me full protection from the sun and road glare.
The glasses didn't bounce and were super comfortable, but unfortunately they slipped down my nose while running. I don't think this is the glasses fault, I just have a smaller nose! But since they don't have an adjustable nose clip, I had to keep pushing them up. Because of this, these sunglasses will have to be car or walking sunglasses only.
Shady Rays does offer different styles, so I will need to try out the X Series (good for all sports and for wear at high speeds) and Villa Bliss that offers a thin temple style that is good for smaller head sizes.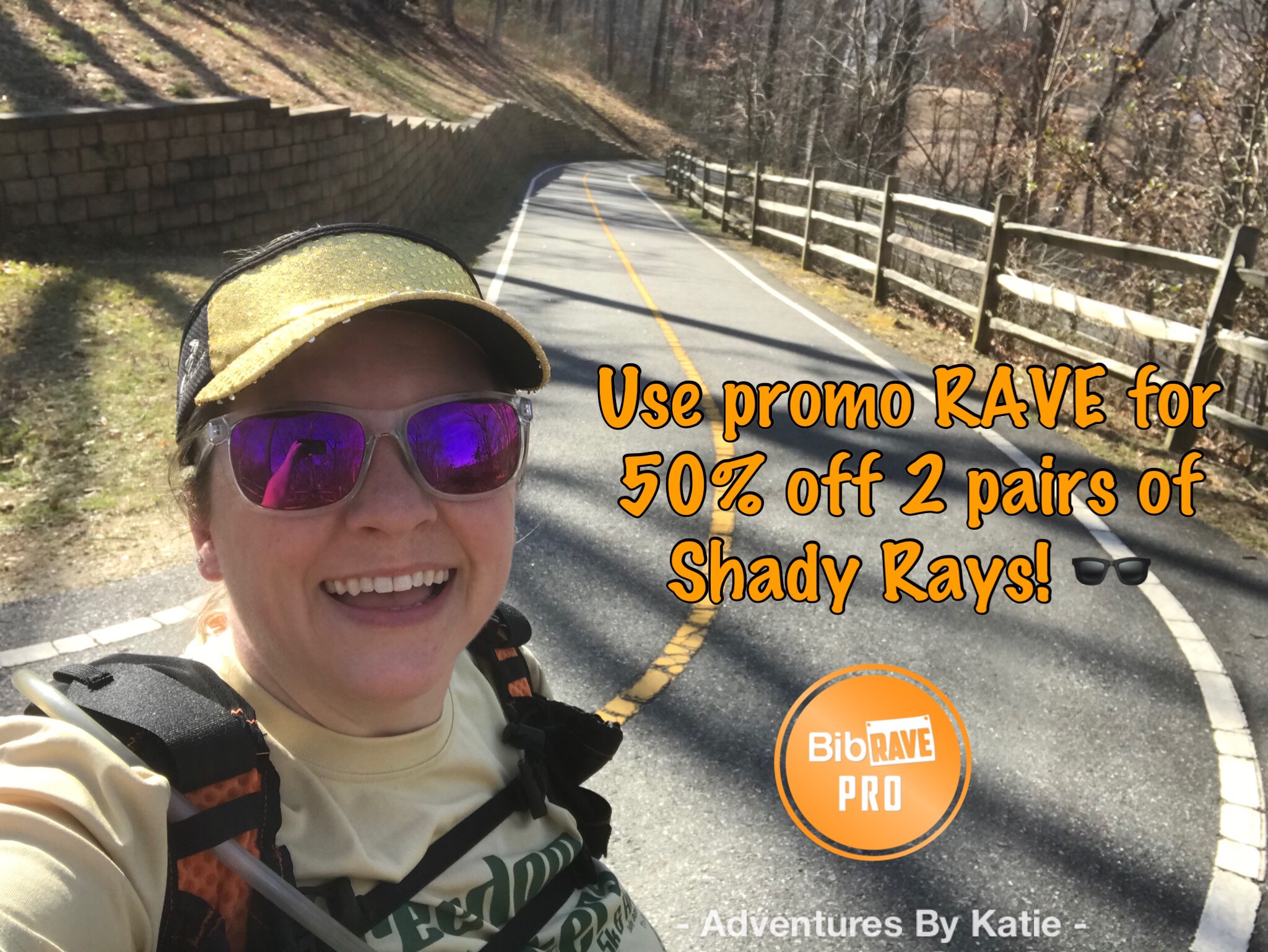 Discount!
To get your own Shady Rays sunglasses at a discount, use promo "RAVE" and get 50% off 2+ pairs from the Shade Shop!