The Mara at Disney's Animal Kingdom Lodge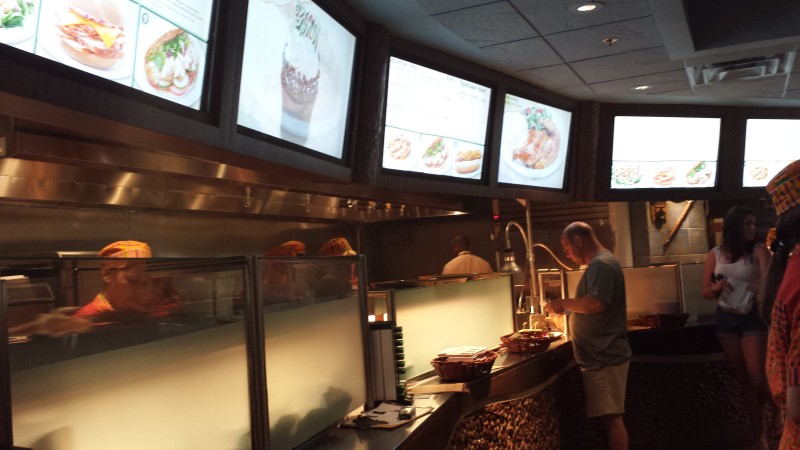 *This dining experience took place in July 2014*
It was raining Monday night so we didn't feel like venturing out anywhere. I ran down to The Mara, the quick-service at Animal Kingdom Lodge, to see what I could get for a light dinner.
I waited for a chef to come out and speak with me and was delighted when I saw that it was a Boma chef! He pretty much asked me what I was in the mood for, and then he went back and made it for me. I ended up eating broccolini, succotash, and some Harira soup. It was a perfect amount of food for what I wanted.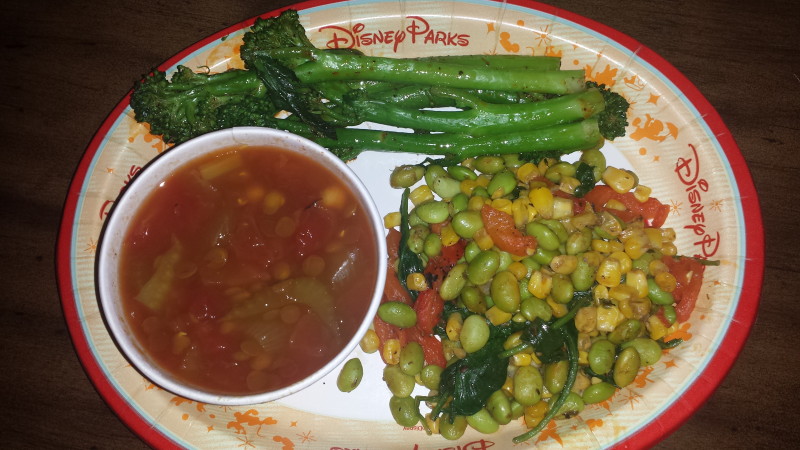 Nathan wanted a salad, so he got a modified Mara Salad, with mushrooms added on.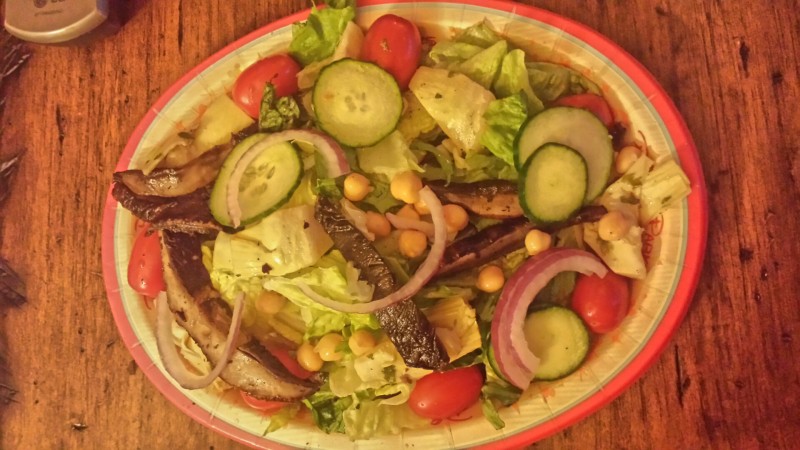 Mara seems to be great with allergies because they are connected to Boma, and you can get some food that is not on the usual menu (like Harira soup and broccolini!)