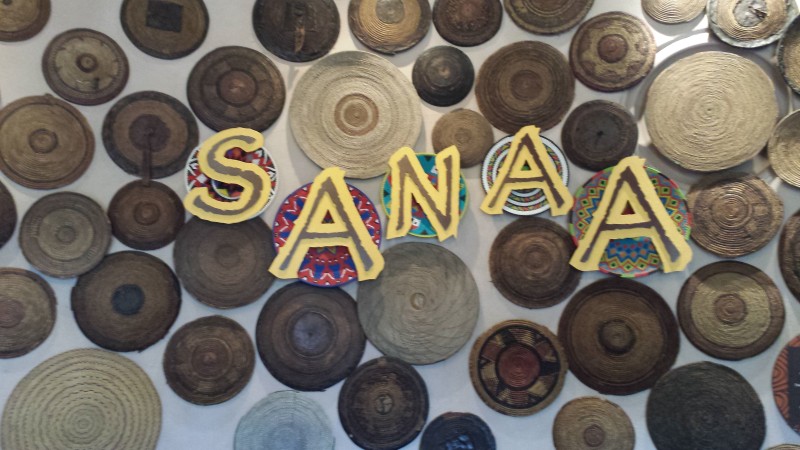 *This dining experience took place in July 2014*
On Monday morning Nathan took Caden golfing and I went to Downtown Disney with my sister and niece. Afterwards, we met up at Sanaa and then went swimming at the Kidani Pool. I have always enjoyed Sanaa so I was excited for a good lunch.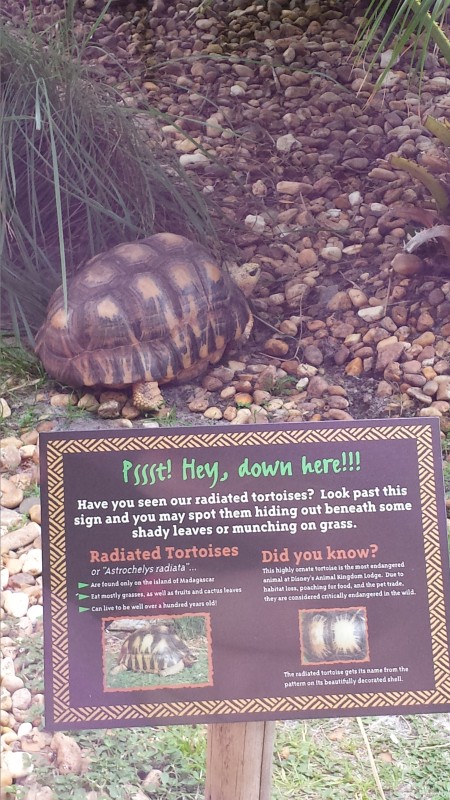 While waiting for our table we went on a hunt for the tortoise! He was positioned perfectly behind the sign to make a great picture!
We got to our table and ordered our drinks and spoke with the chef. She quickly went over what we were able to eat and left us to choose. Nathan and I ordered the papadam bread service with 12 accompaniments. The hummus and the red chile sambul are always the best ones, though the coconut chutney is also pretty good.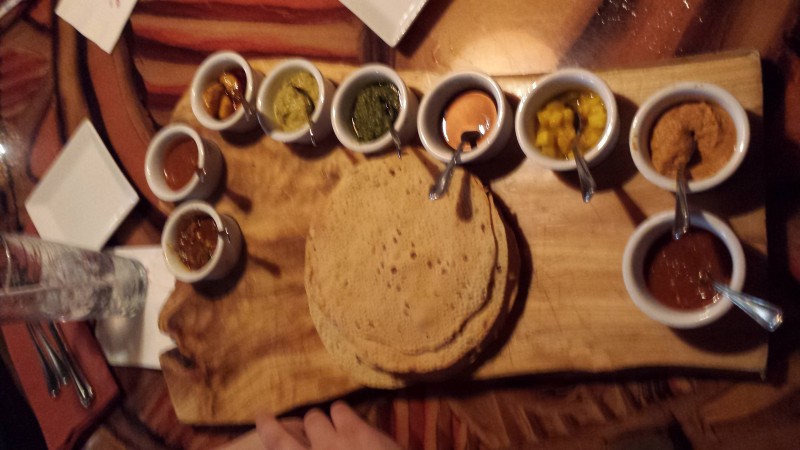 I had ordered the Seasonal Vegetable Wat and the Vegetables and Chickpeas with a Goan Curry Sauce. Nathan got Lentils and the Goan Curry. Really though, we should have just ordered double Goan Curry. This stuff is good!!! It reminds me of my lovely butter chickpeas from my favorite Indian Restaurant in Virginia. The Wat and Lentils were just ok. They left a lot of flavors to be desired.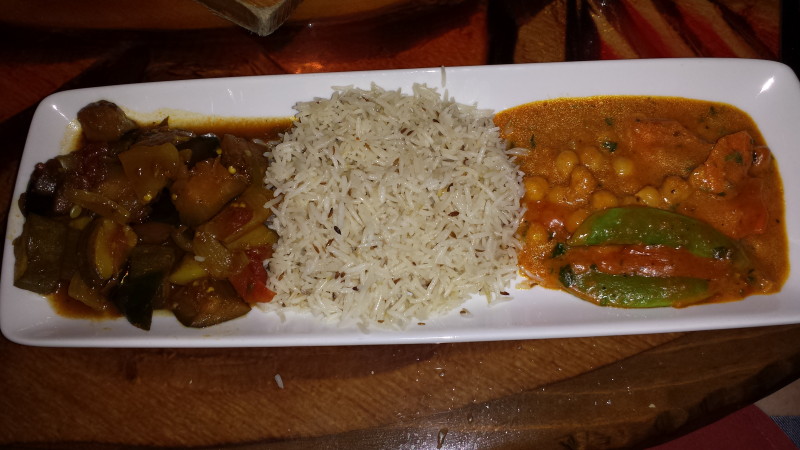 For dessert we ordered a chocolate Tofutti to share, and they added some berries.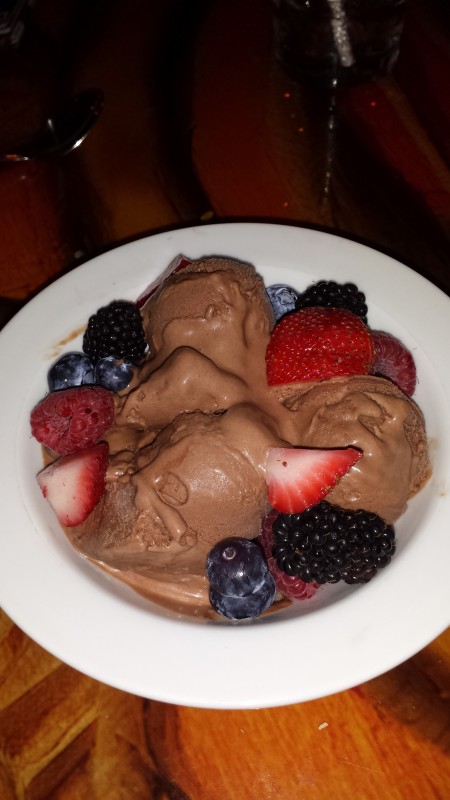 The kid's dessert was just too cute not to share. A turtle!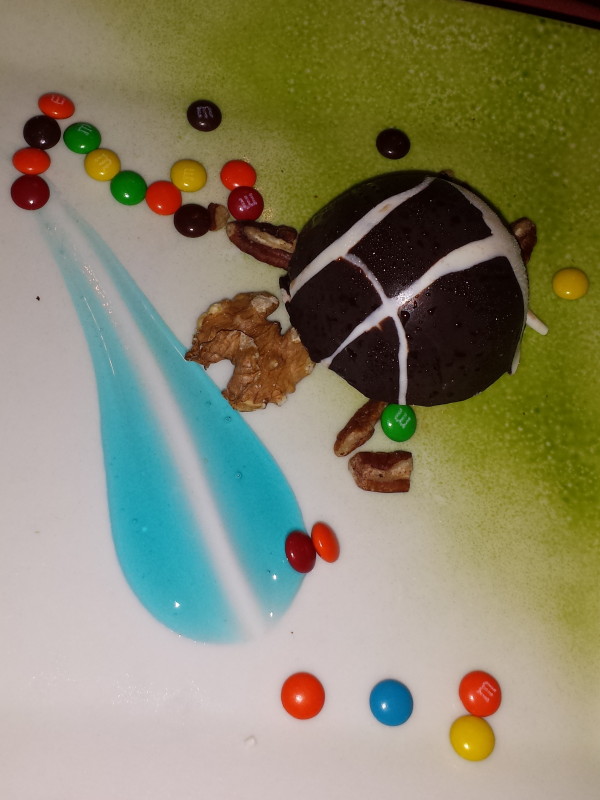 There is always an awesome view at Sanaa. You can see animals from inside the restaurant, or there is an area to go out and view them.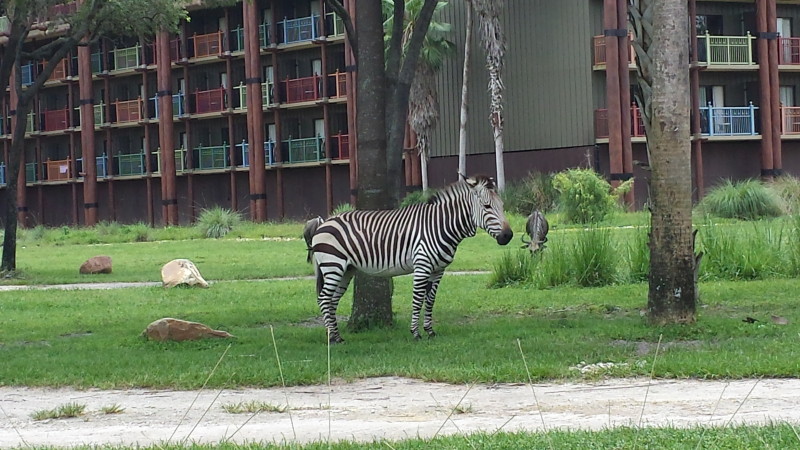 It was a pretty good trip to Sanaa, though I wish I had more Goan Curry!