Review: WebcamMax Software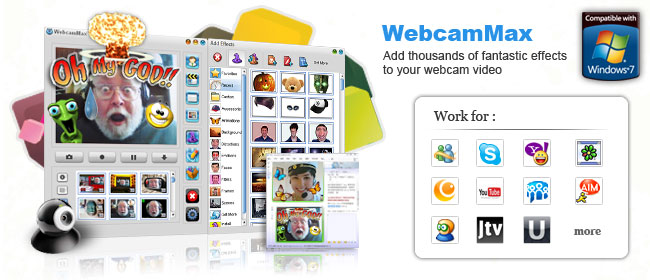 I have been searching around for a great webcam software. I was using a different software, but it decided to stop working randomly and I can't fix it. Their customer service has not answered my request for info, so I was on to a different search.
I have been doing a lot of research for a program that will fit my needs. I am looking for a program that will allow multiple effects and overlays, with the option of downloading extra pictures. I am also looking for the ability to show media files in picture-in-picture, or on top of my own screen.
WebcamMax seems to fit all of my needs. There are thousands of pre-loaded effects, with the option to make your own. There is a huge library of different scenes, accessories, animations, backgrounds, distortions, faces, filters, frames, and emotions. You can also write on the screen, play media, and capture screen.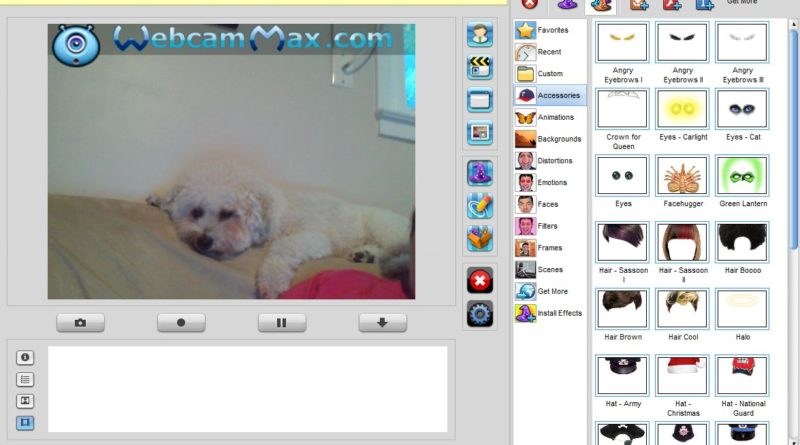 The interface is pretty easy to use. You have your video on the left side, with effects and all the other accessories that you need on your right. You can separate the two parts and move them to different parts of your screen to find a configuration that fits your needs.
My favorite thing to use is the hats and face accessories, as well as the animations. I teach English to Chinese children online, and need a lot of props. WebcamMax allows me to not be overrun with all the physical items I need to teach. Any concept or item I need is a click or a download away!
Another thing I really like about WebcamMax is the price! It is really inexpensive. A lifetime license, which gets you free lifetime support and free updates for a lifetime is only $49.95! A year license is $29.95, and a six month license is $19.95. If you want the max usability, with extra options, you are able to get the Ultimate Package for $99.95. This Ultimate Package allows you to create your own photos and videos, with thousands of extra effects and Face Off Max, where you can make photos by putting your face on any other body or template! How fun is that!!??
Of course, there is a free version to use to try out the program. The limitations are a watermark at the top of the screen and limited availability to download extra effects. So, if you want to try out the fun of WebcamMax, you are able to  for free!
I am so glad I found this program and can't wait to use it in my teaching. The Chinese kids really enjoy the different props and effects that I bring to class!