Review: Disney on Ice presents Mickey's Search Party
I am a Feld Family Ambassador, and in exchange for my time and efforts in attending shows and reporting my opinion within this blog, as well as keeping you advised of the latest discount offers, Feld Entertainment has provided me with complimentary tickets to Feld shows and opportunities to attend private Feld pre-Show events.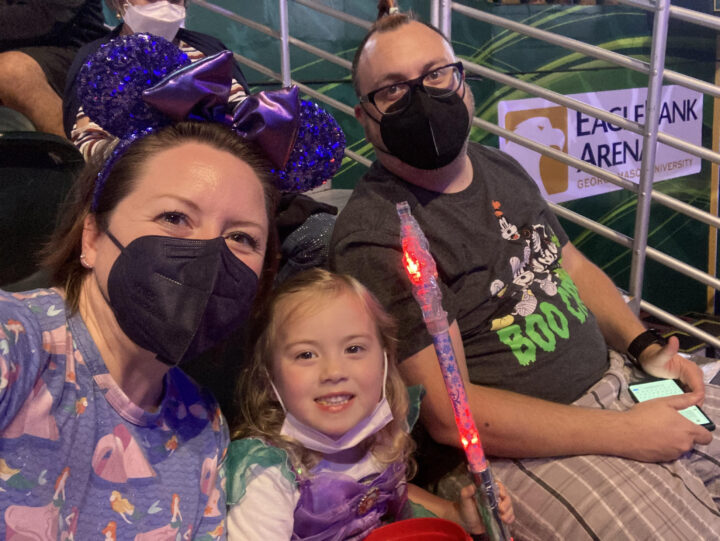 Disney on Ice presents Mickey's Search Party came to the EagleBank Arena this past week! Mixolydian, Nathan, and I headed to Fairfax, dressed in our best. Mixolydian decided to wear her Ariel dress, so I also matched her. Many families were dressed up in costumes and ears, which added to the fun of the evening. There were also light up wands and bubbles that you could purchase to bring a little more enchantment to the show.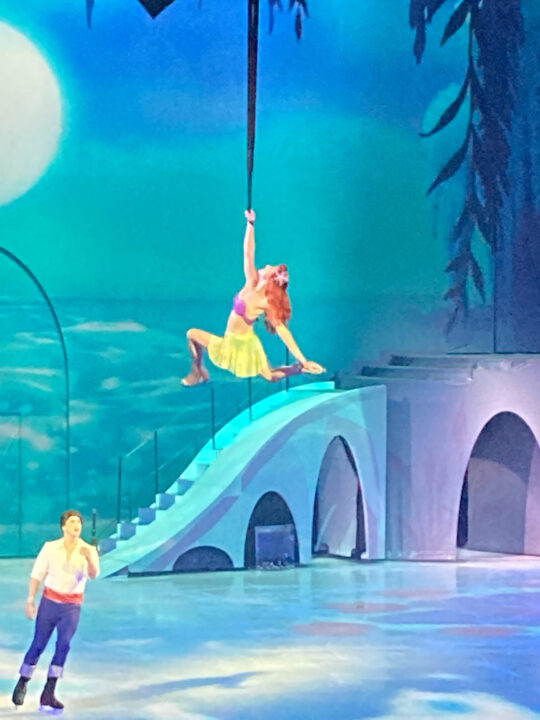 Theme of the Show: Mickey's Search Party
I quite enjoyed the overall theme of the show, and preferred it to the previous Follow Your Heart show that I saw a few years ago. In Disney on Ice presents Mickey's Search Party, we embarked on a quest with Mickey Mouse and pals as they followed Captain Hook's treasure map for clues to find Tinker Bell after he attempts to capture her magic. Each clue led us to a wonderful performance by different Disney characters.
Coco
One of my favorite segments was Coco. The colors were awesome, the music was great, and the dancers were amazing! The way that they were moving around made me feel like they were really flying.
The Little Mermaid
Mixolydian was in awe, and also dancing along, to her favorite princess! Singing and dancing under the sea, there were also some awesome aerial stunts by Ariel!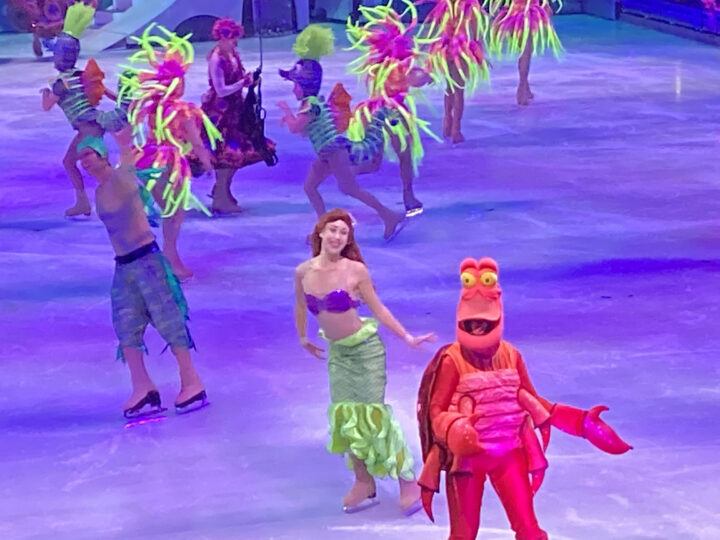 Moana
Moana is my favorite princess and this segment of the show did not disappoint me. Maui came out to say "You're Welcome" and it was awesome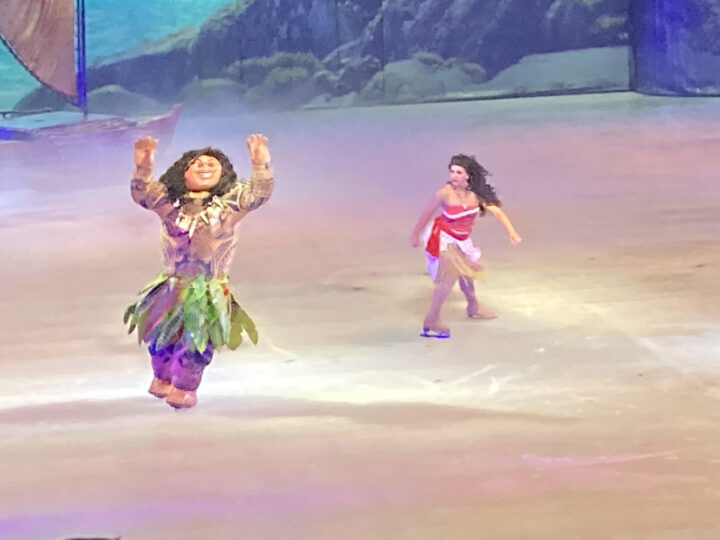 Frozen
One of the things I loved about this show was that the stories are so different! The Frozen segment focused a lot of Kristoff and his friends. The were doing a lot of fun tricks! It was even snowing!!
Find a Show Near You!
Disney on Ice presents Mickey's Search Party is a fun-filled family outing. I loved it, my husband loved it, and so did my daughter. Friends that attending the show on a different day also said that they loved it!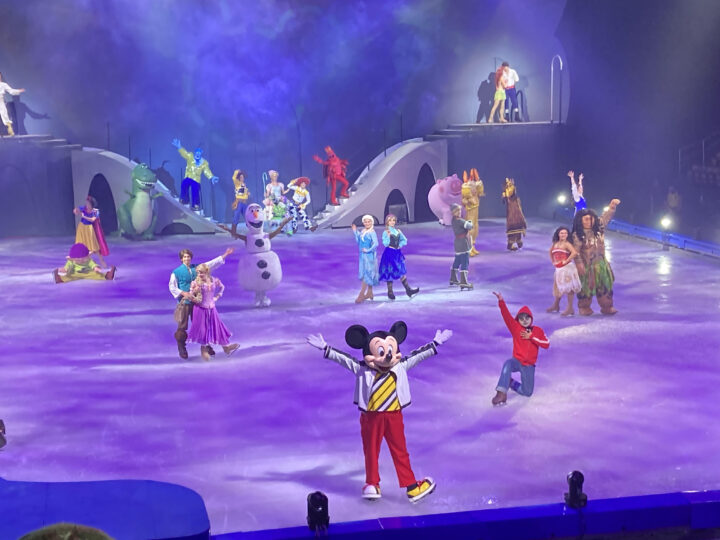 Find a Disney on Ice show near you and enjoy the fun-filled festivities with your family!