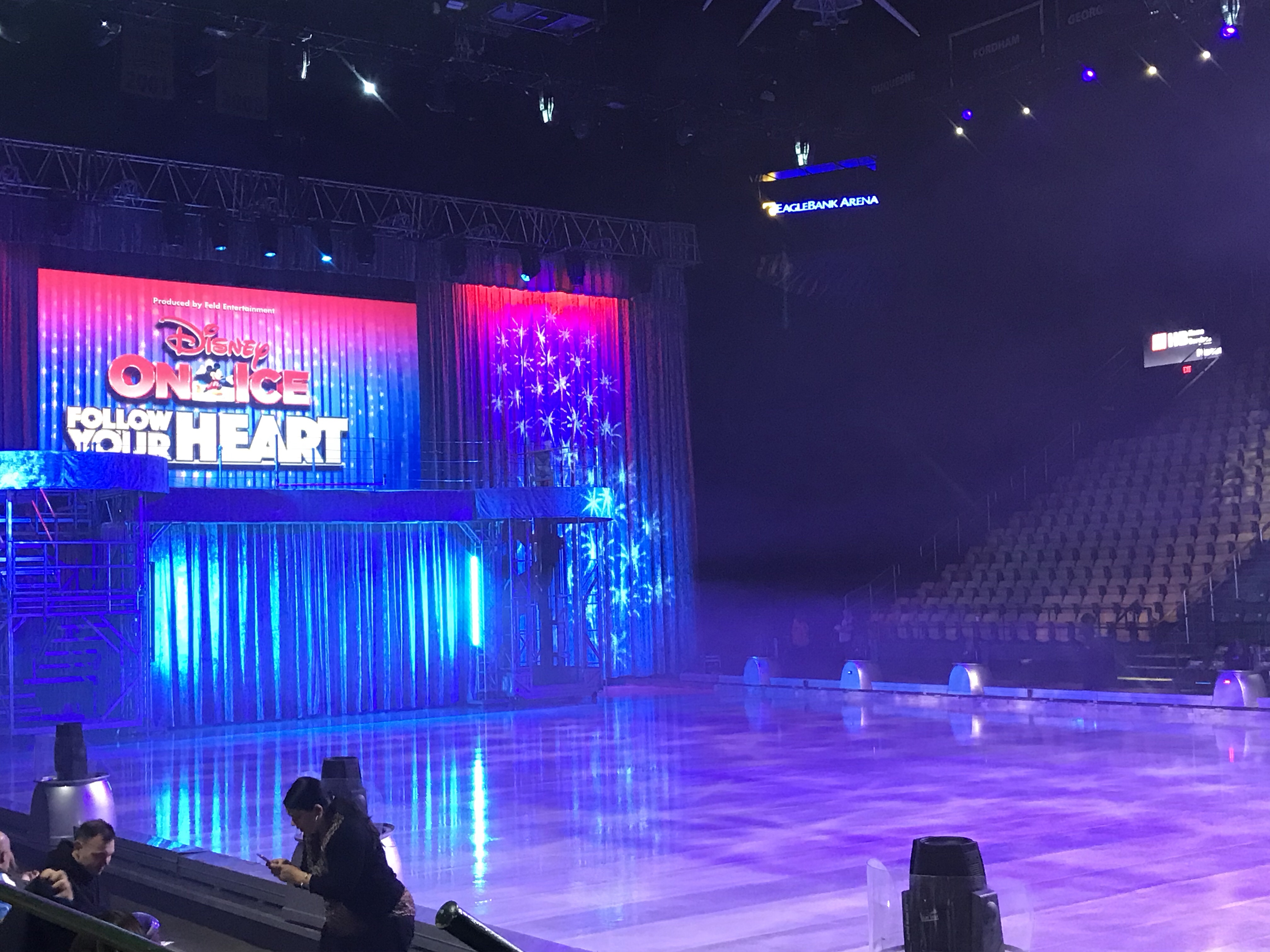 Disney on Ice presents Follow Your Heart
Disney on Ice presents Follow Your Heart came to the EagleBank Arena in Fairfax, VA from April 12-15. This was Mixolydian's first trip to see Disney on Ice, and she was amazed.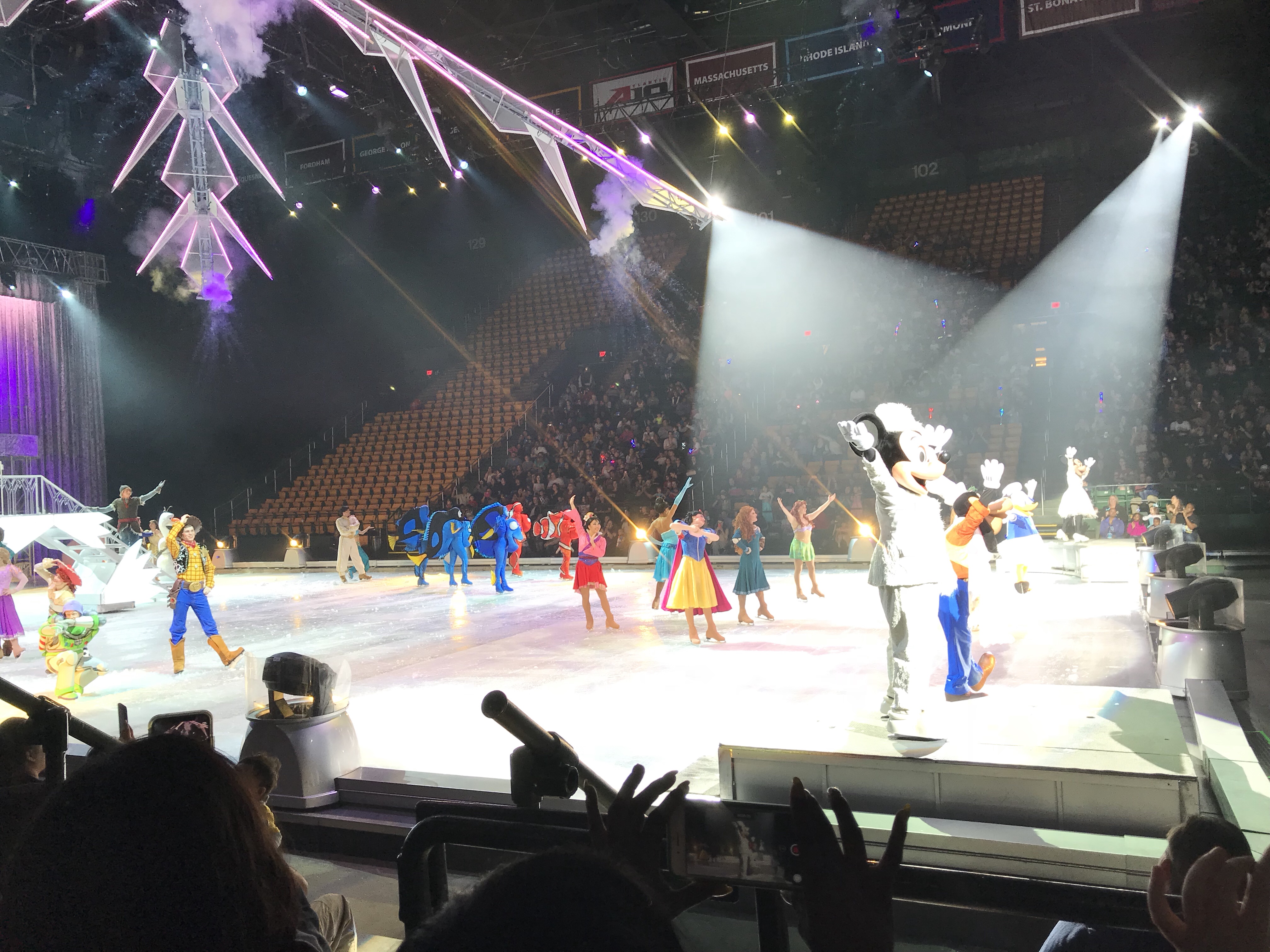 I mean, look at her face as Mickey and Minnie first came out. It is the sight of pure joy: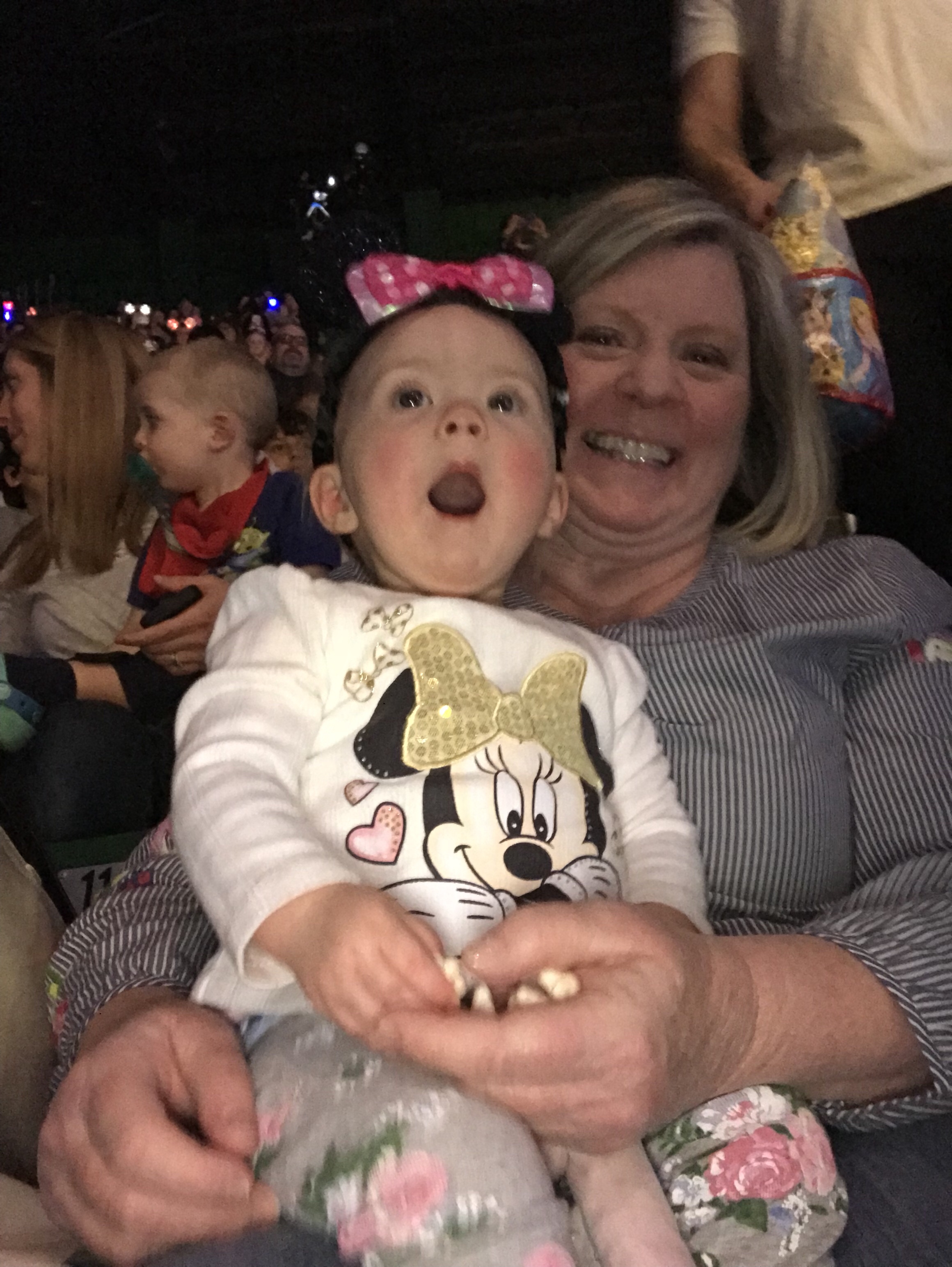 Disney on Ice presents Follow Your Heart brought to life the story of Dory from Disney•Pixar's Finding Dory. We had the chance to cheer with Joy, Sadness, and the rest of the Emotions from Disney•Pixar's Inside Out as they worked together to boost Riley's spirit and win the big hockey game.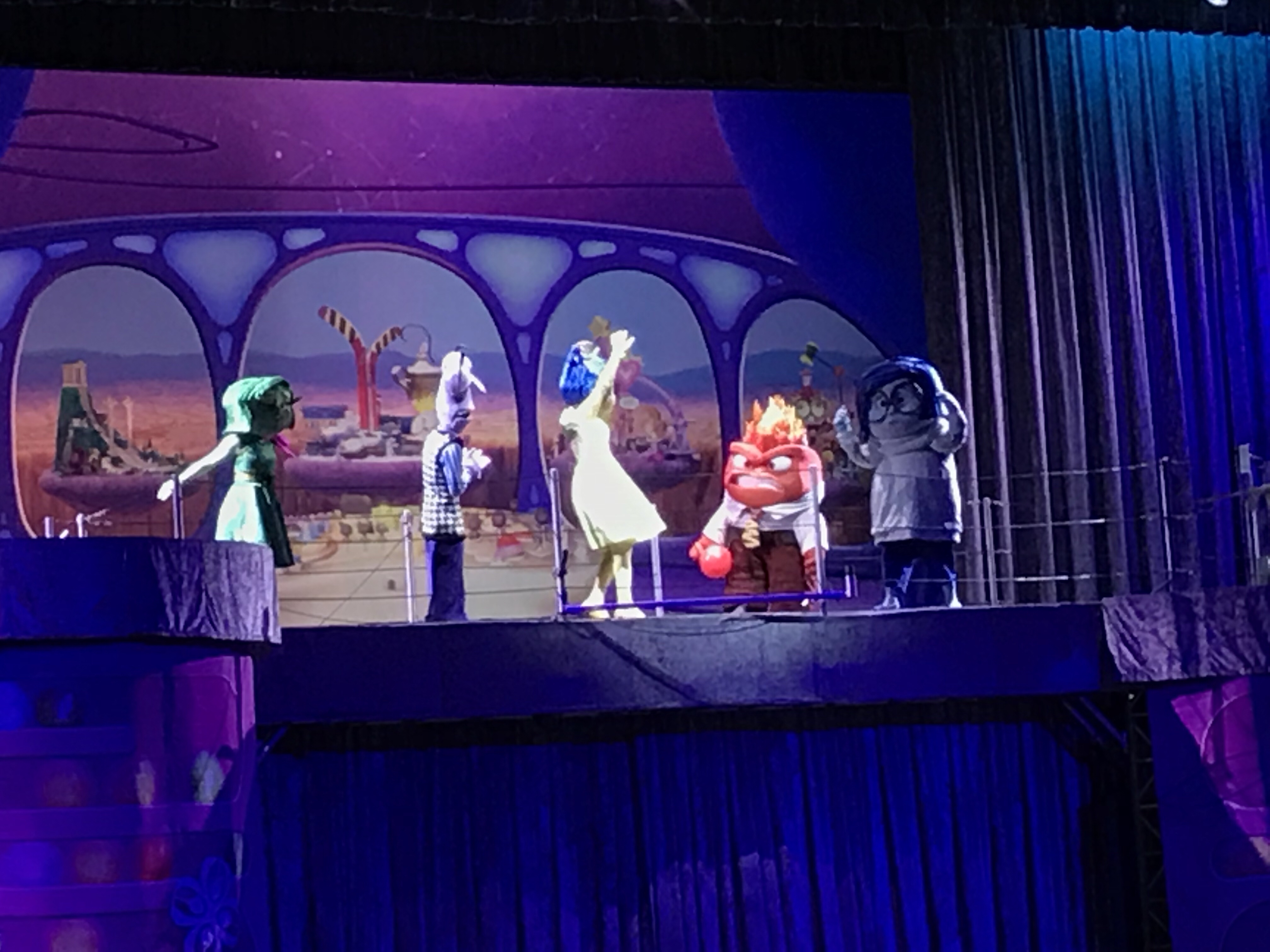 Of course, no adventure is ever complete without a trip to wintery Arendelle where Olaf and Kristoff helped to  reunite royal sisters Anna and Elsa from Disney's Frozen, and we learned love is the most powerful magic of all.
Mixolydian was dancing to the music with her Frozen wand!
All the princesses had their moment as Cinderella, Rapunzel, Ariel, Mulan, Snow White, and Merida made their dreams possible through virtues of bravery, kindness and perseverance.
Look at this AMAZING flying moment with Rapunzel. Her long hair takes her up and over the ice – and she is barely even holding on!
Buzz Lightyear, Woody and the Toy Story gang make an appearance, as well as Mickey, Minnie and all of our other Disney friends.
Mixolydian had a great time attending Disney on Ice presents Follow Your Heart, and we can't wait to attend next year! In the meantime, we will enjoy our coloring and activity sheets!