Walt Disney World's Port Orleans Resort – Riverside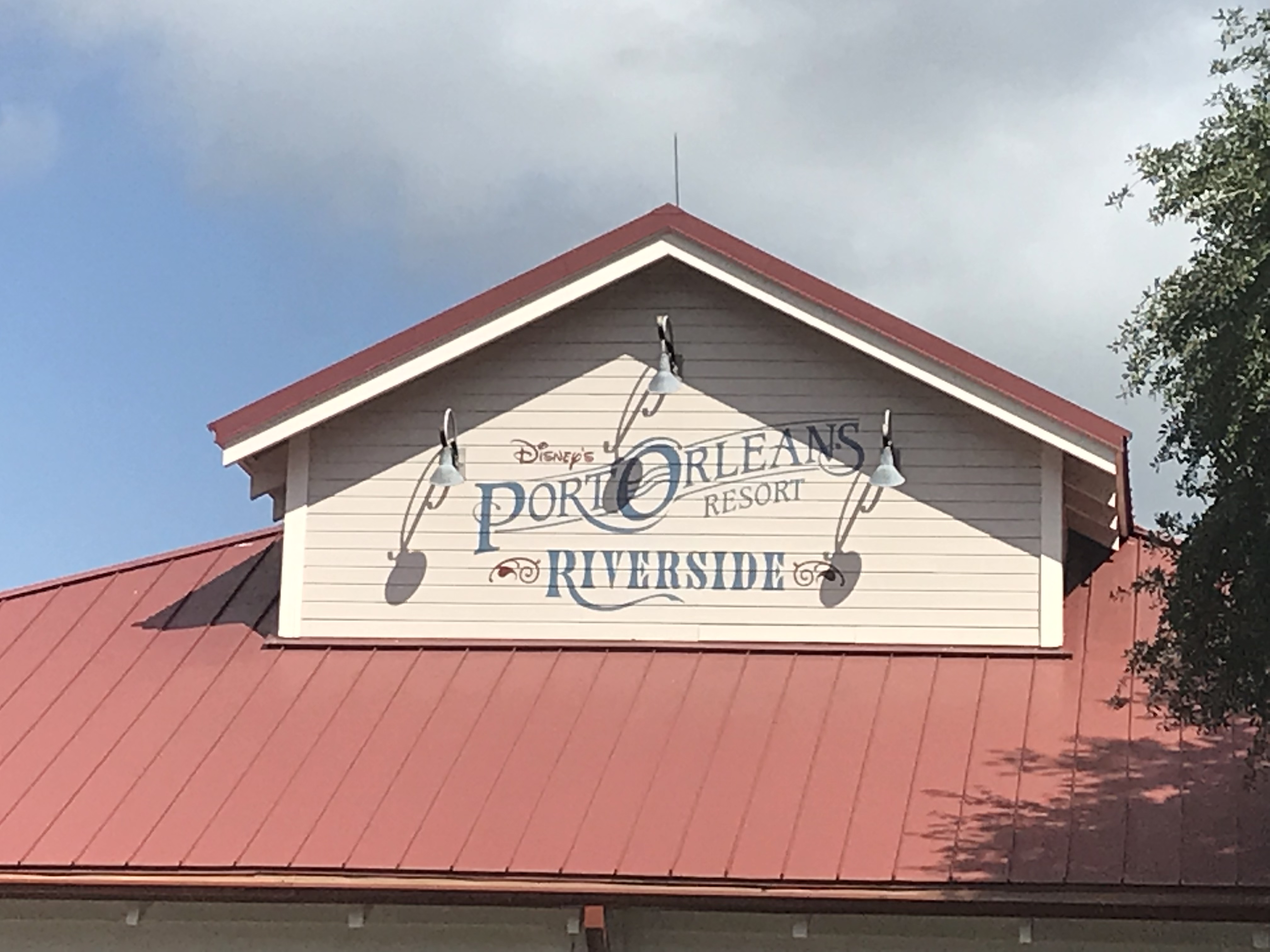 Port Orleans Resort – Riverside at Walt Disney World
Last month I had the chance to take a quick trip to Disney World (for one day!) before heading on my FIRST EVER Disney Cruise! My mom, sister, and I wanted to do a 1-day/4-park challenge before heading to Cape Canaveral, so we decided to stay at Port Orleans Resort – Riverside for two nights.
This was the first time ever visiting or checking out this side of the resort. I have previously eaten at Sassagoula Floatworks & Food Factory over at Port Orleans Resort – French Quarter where you can get DELICIOUS gluten-free and vegan beignets!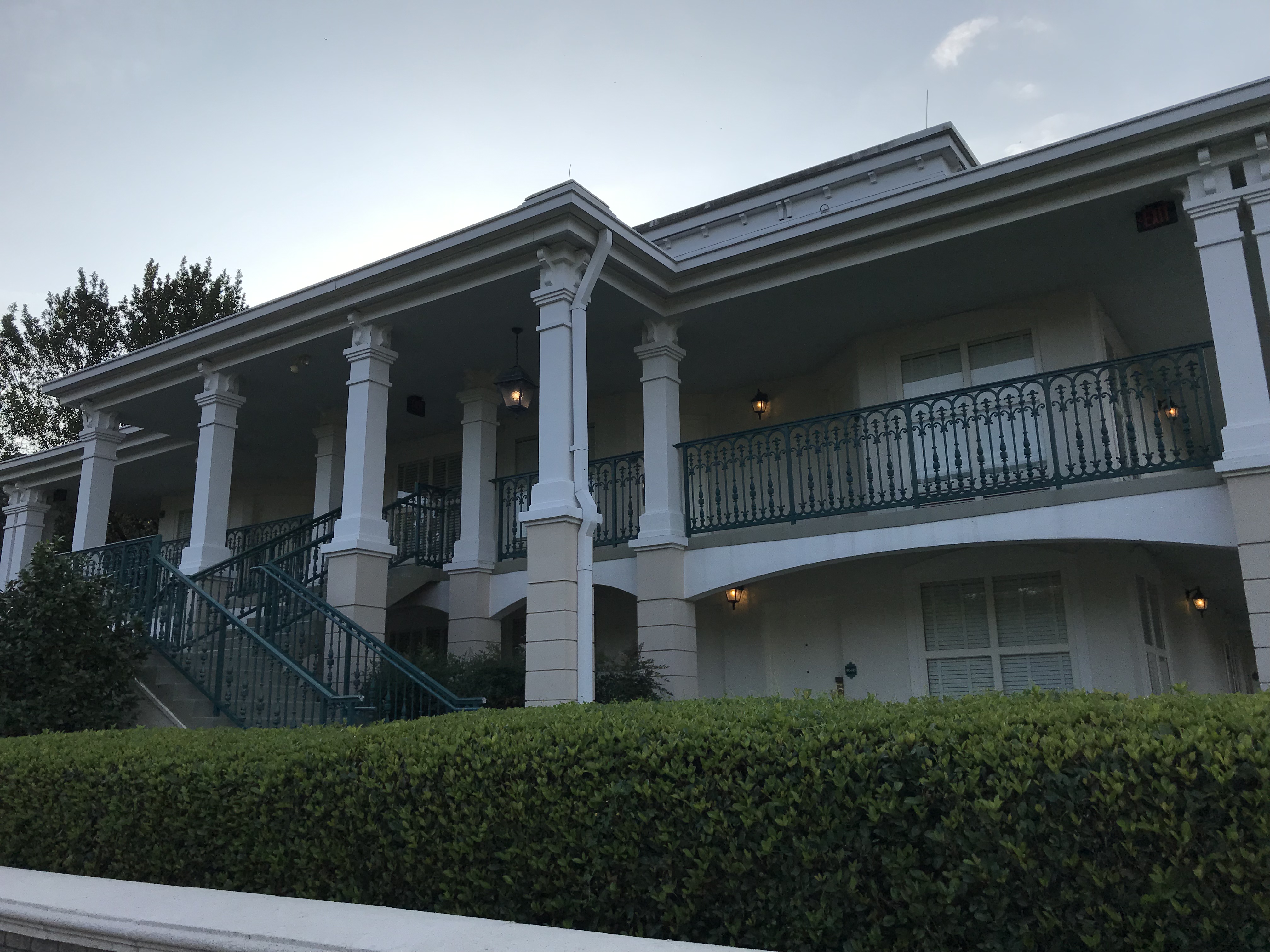 The Resort
Port Orleans Resort – Riverside is described as a rustic retreat that evokes the casual charm of a bygone era. There are quiet leisure pools,  horse-drawn carriages for hire, and one-of-a-kind "watering holes." It is a quick and beautiful walk to Port Orleans Resort – French Quarter, and an easy boat ride to Disney Springs. It is considered a Moderate Resort and is near the Disney Springs part of Walt Disney World.
The grounds at Port Orleans Resort – Riverside are absolutely stunning. Perfectly manicured lawns and gardens make walking this resort a paradise. The beauty was just amazing, and it was always so calm and quiet. With the river and the gardens, you feel very in touch with the serene feeling of this resort.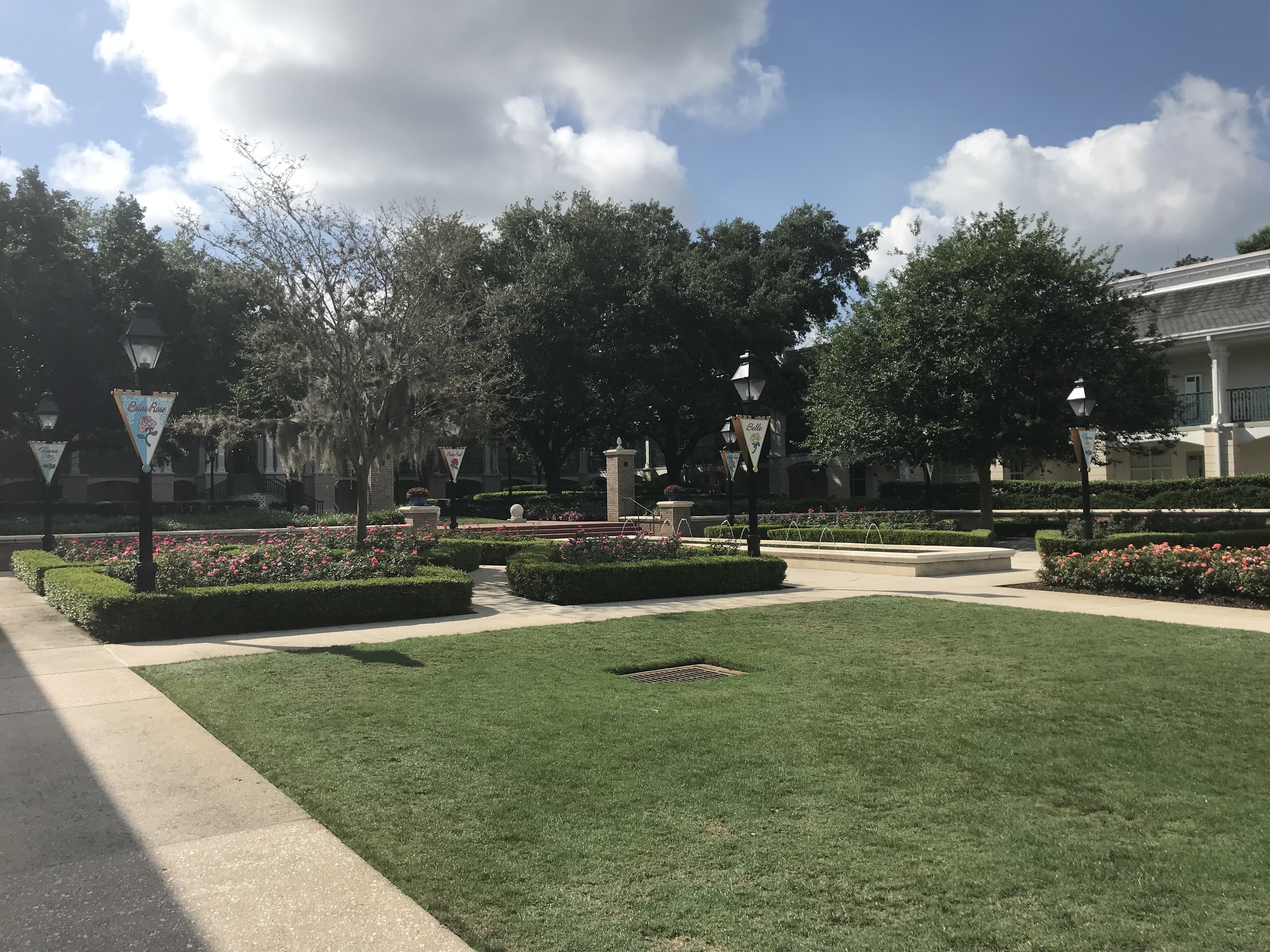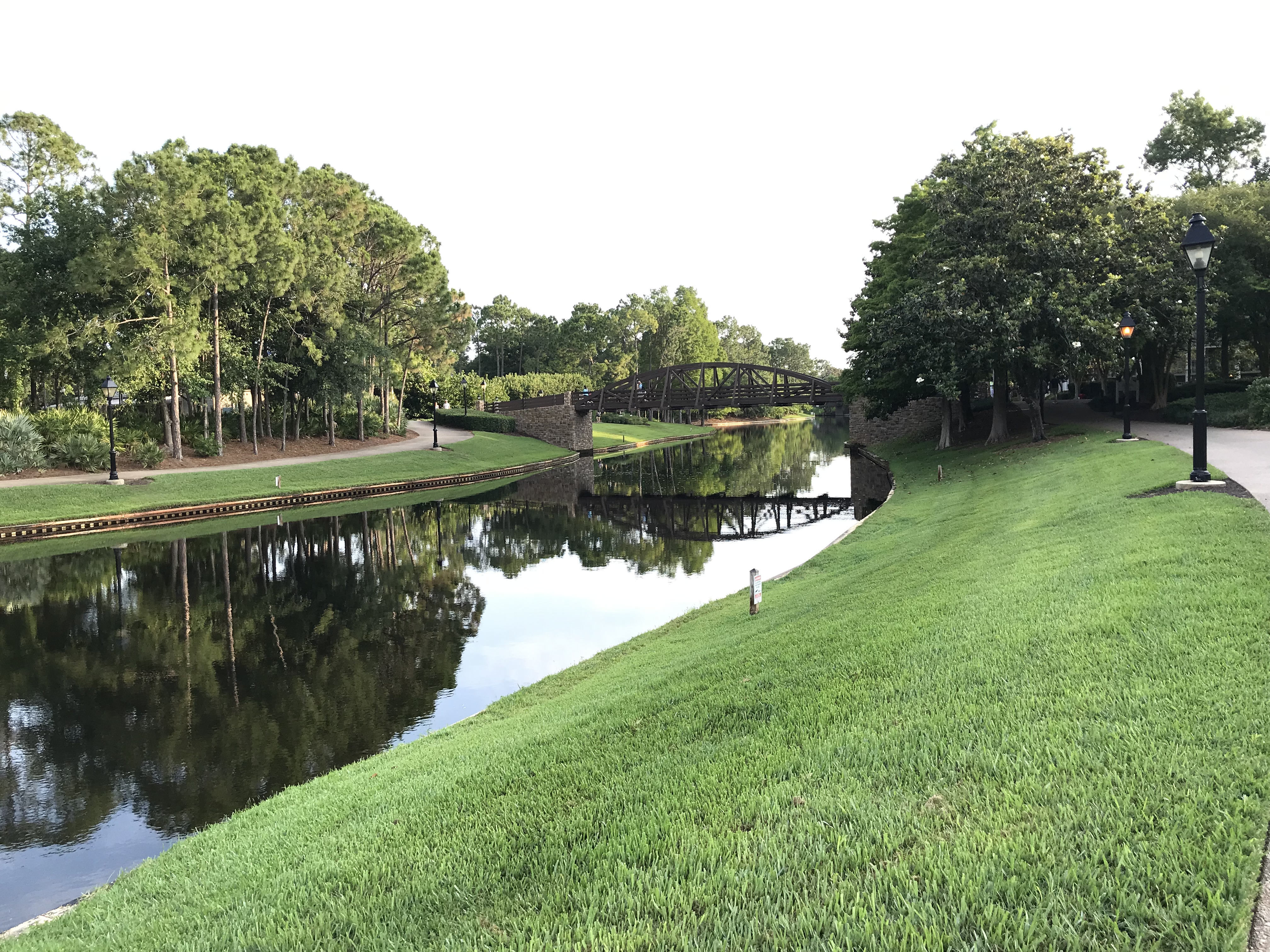 The Royal Guest Rooms
The recently refurbished Royal Guest Rooms are decorated with regal touches and nod to Tiana and her prince and princess friends. Our room was on the second floor and had two queen beds. There was plenty of room for three of us to move around, and the sinks that were separate from the toilet and tub were a huge help when getting ready in the morning.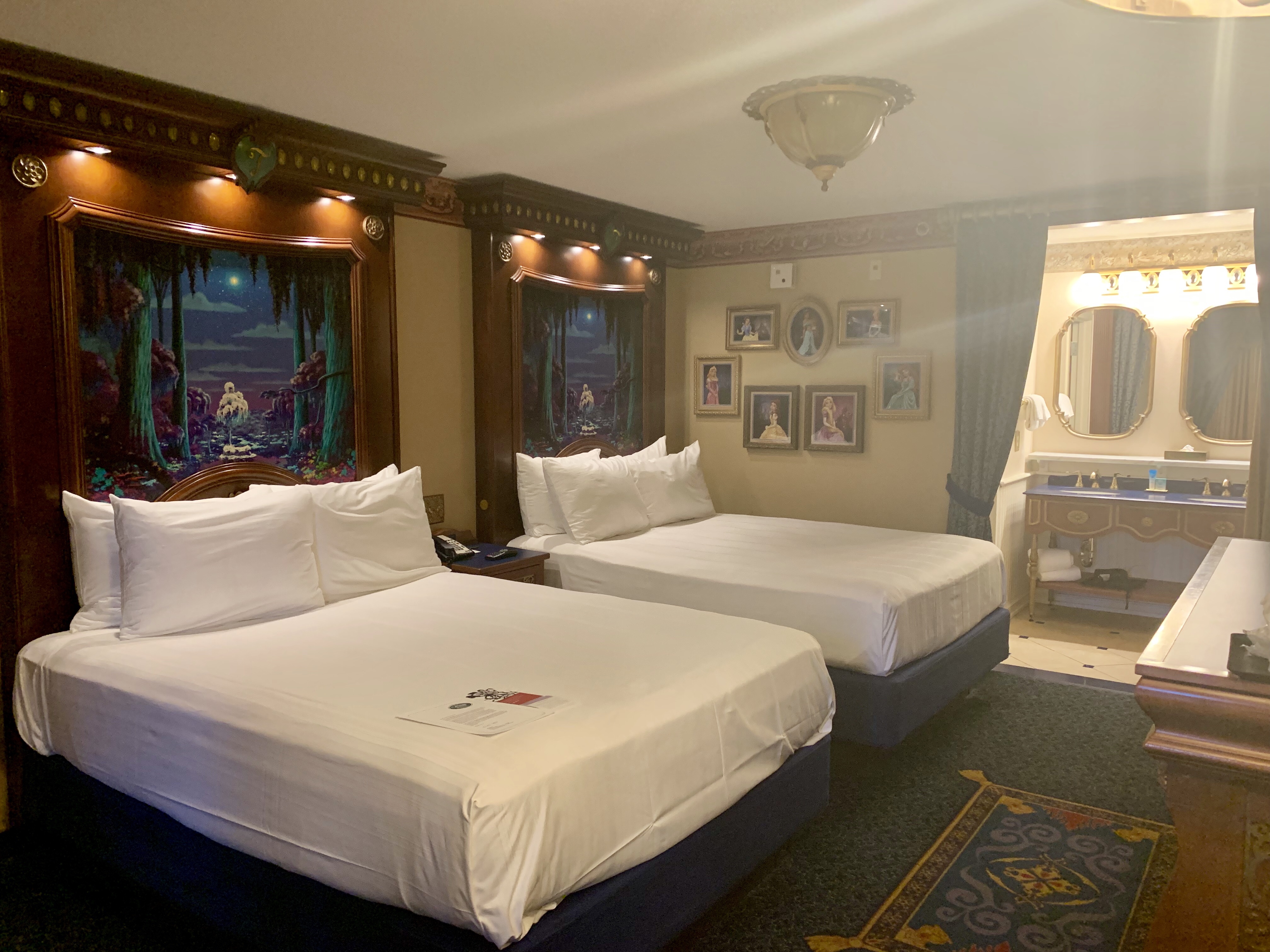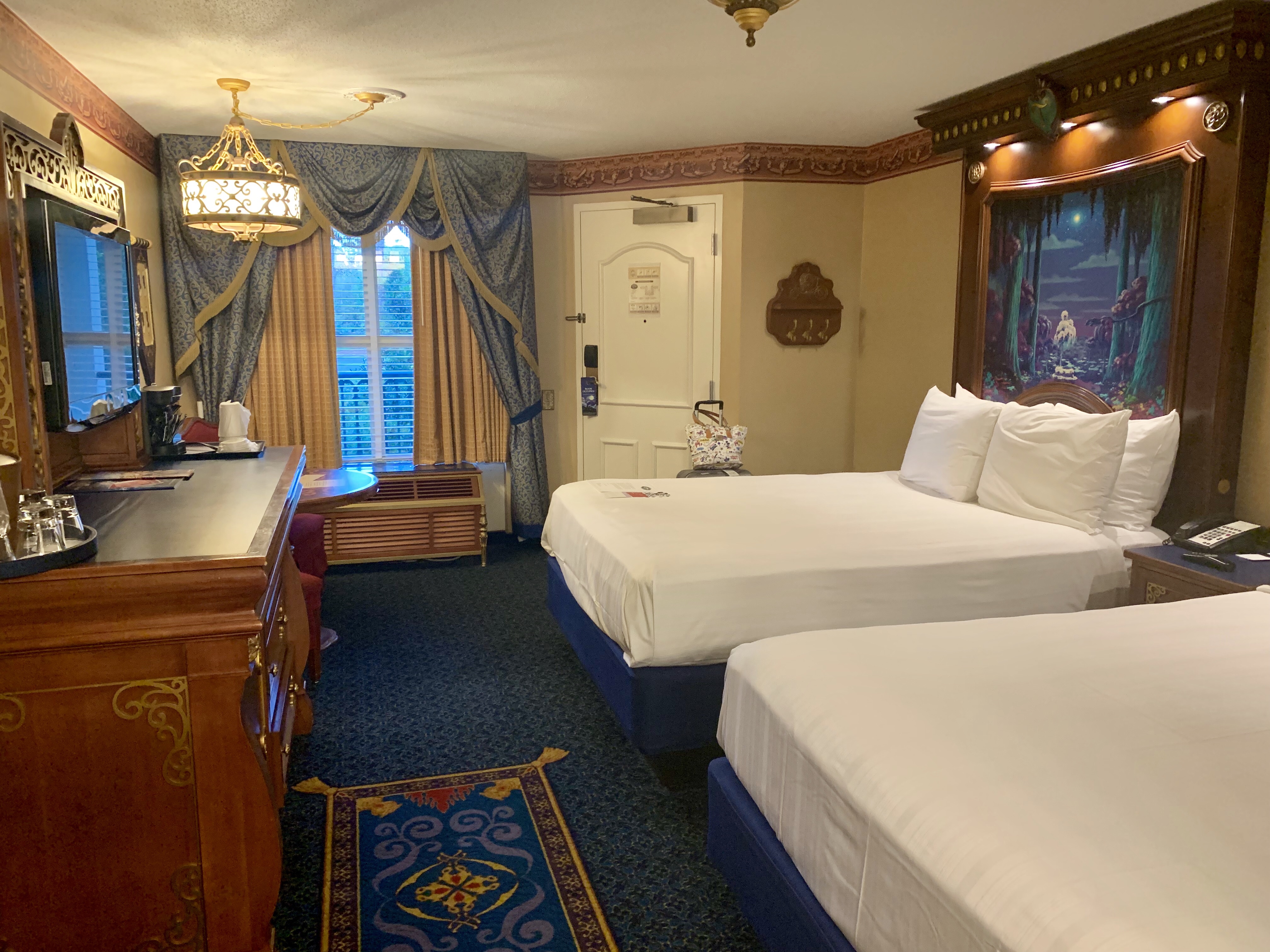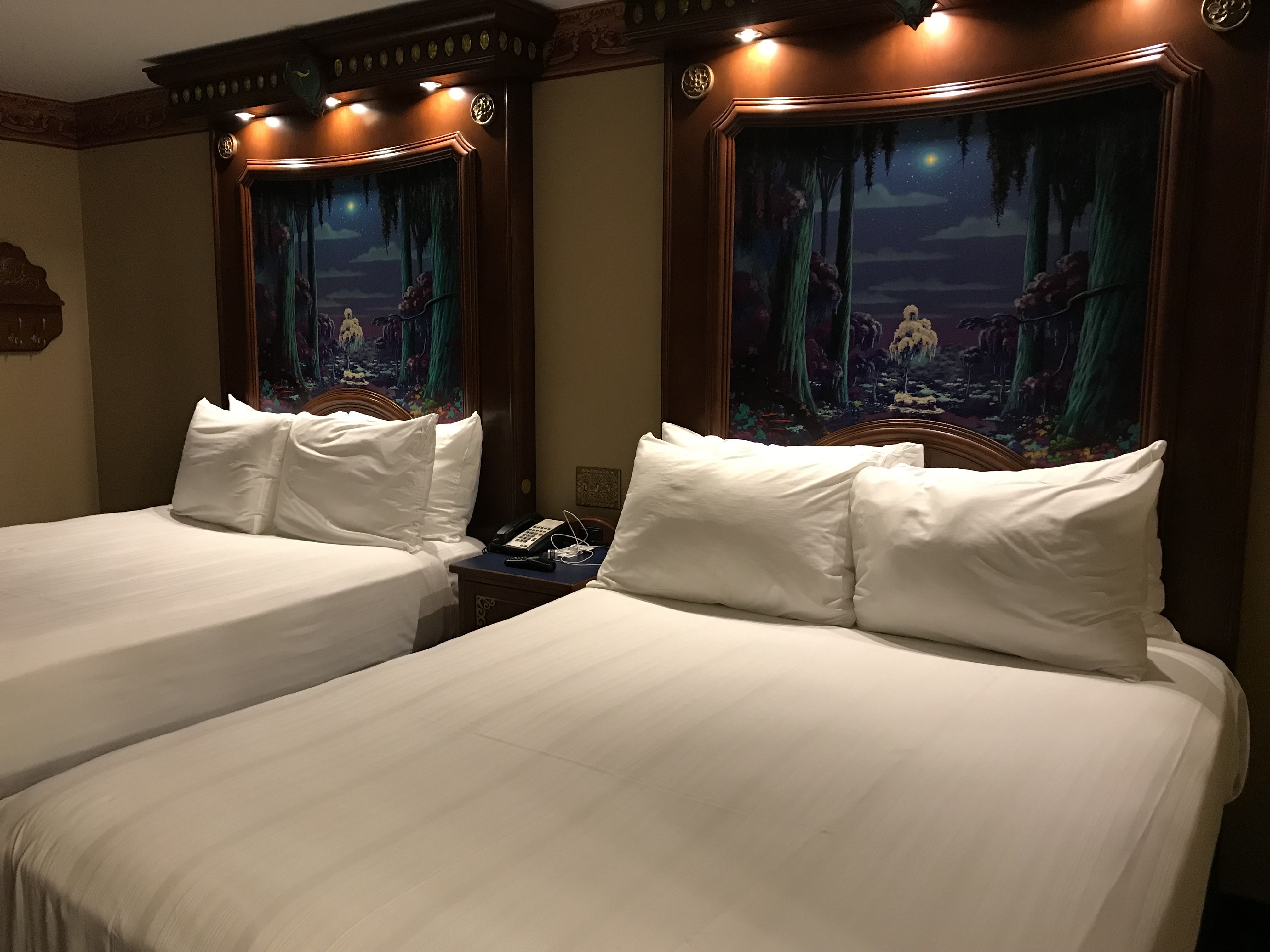 I love the theming of these rooms and appreciate the Disney touches. The DVC Deluxe Resorts where we normally stay, such as Old Key West, Animal Kingdom Lodge, and Saratoga Springs don't have as much "magical theming" as the moderate resorts do. My daughter, Mixolydian, would absolutely love staying in this "princess room" and would want to take home all of these pictures!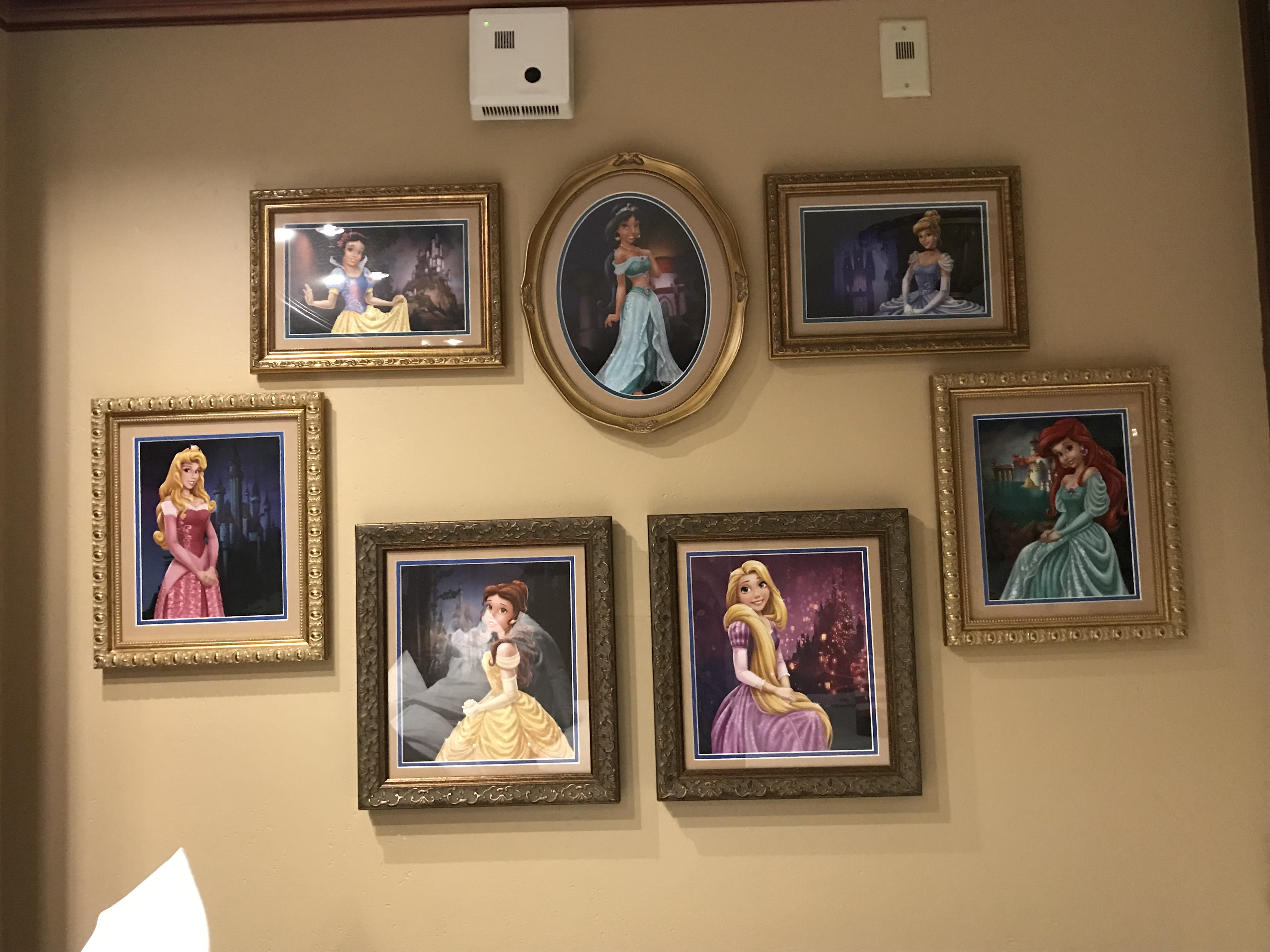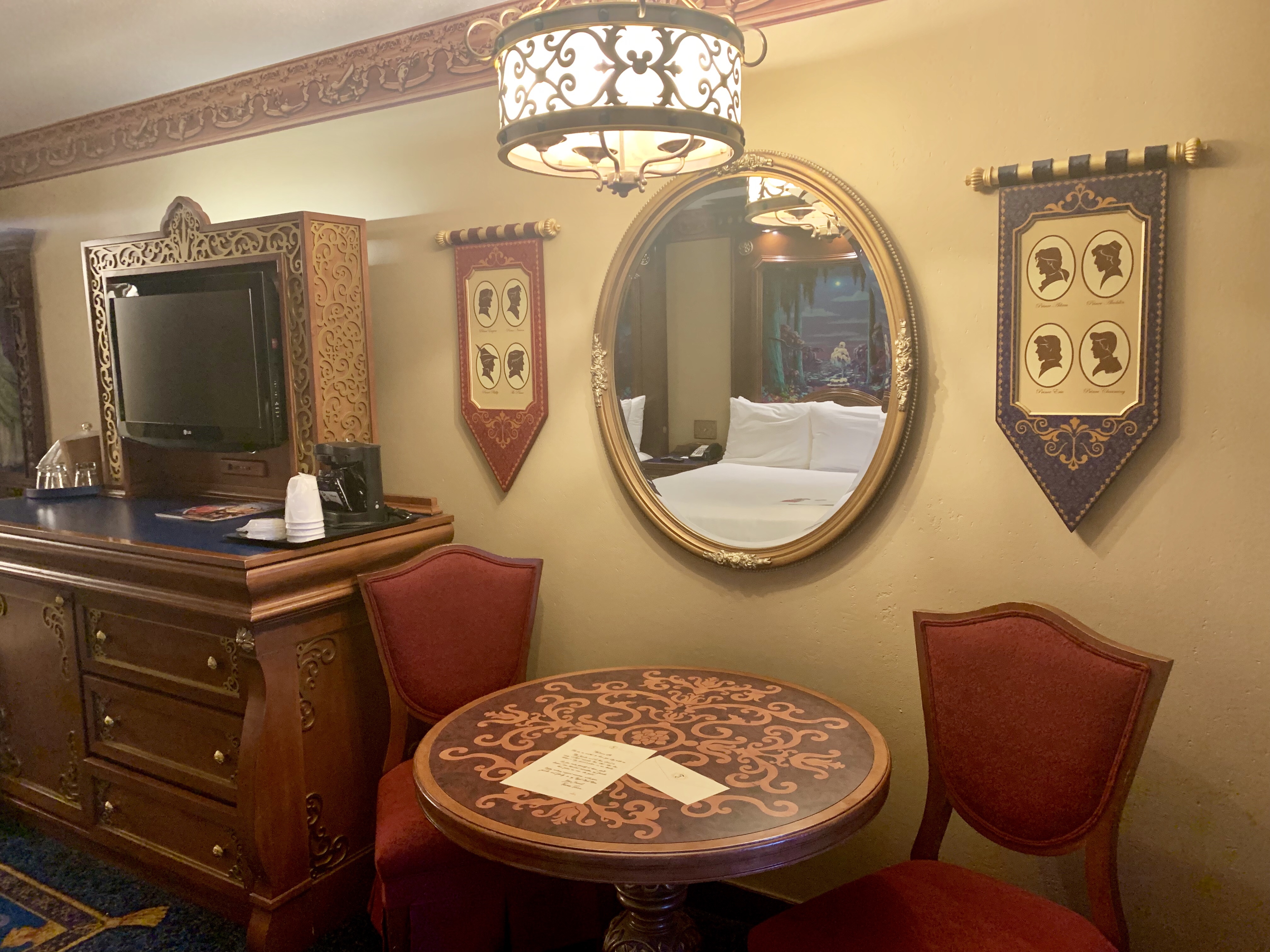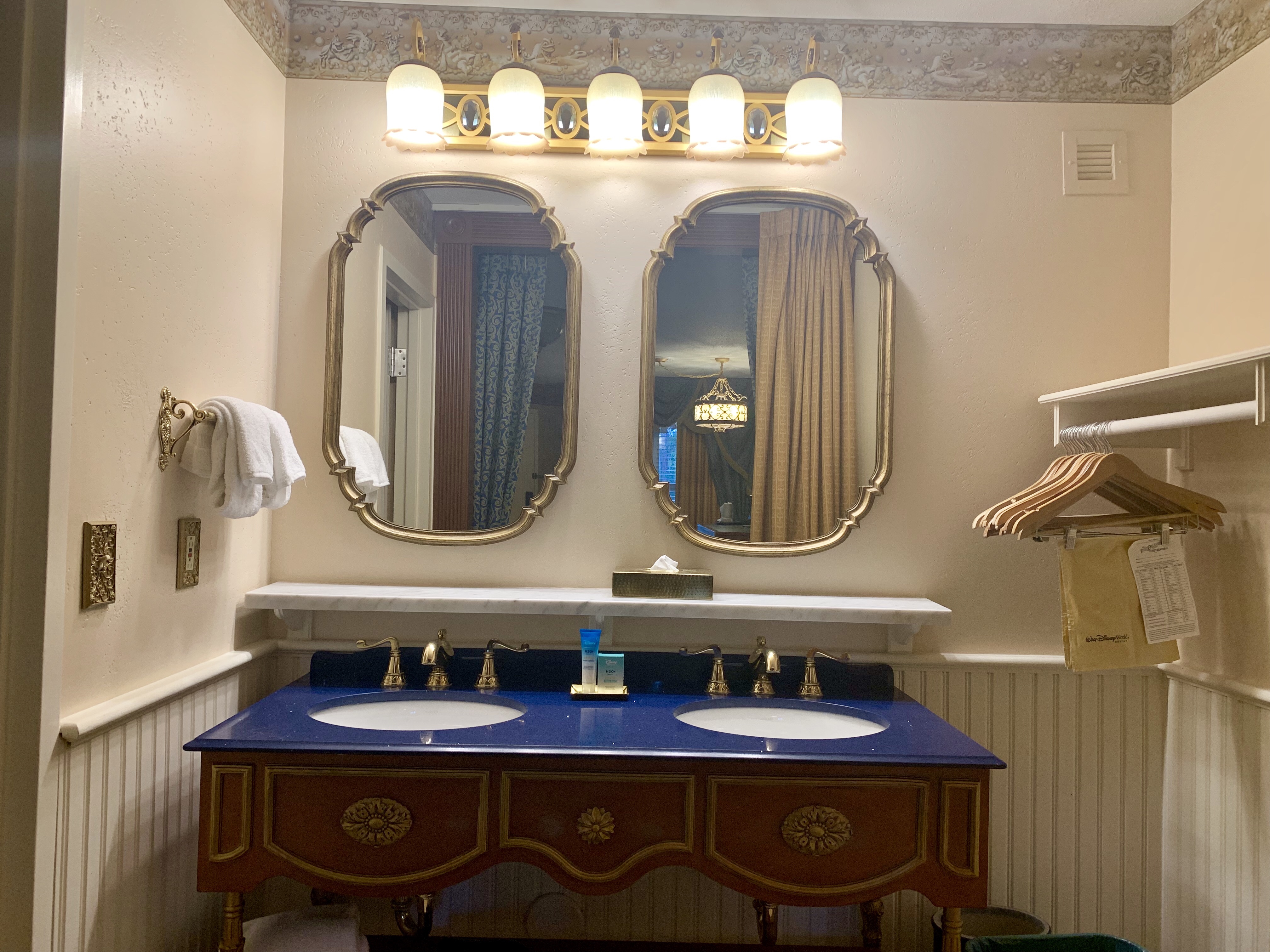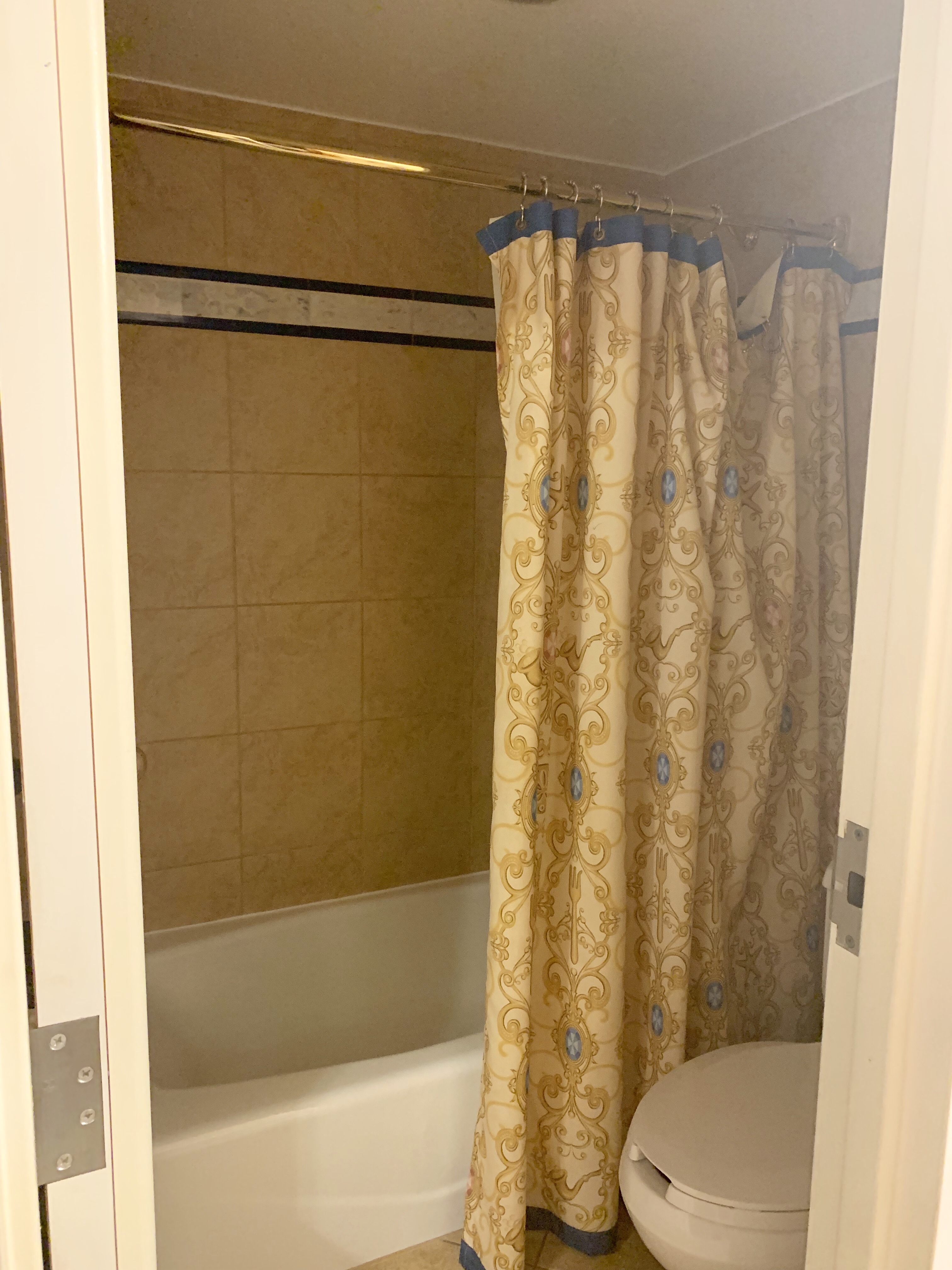 Walking to Port Orleans Resort – French Quarter
Like I said earlier, it is a short and beautiful walk to Port Orleans Resort – French Quarter. It took us about 10 minutes to get to our delicious breakfast! Of course, there is also a huge food court at Riverside, but I love beignets!