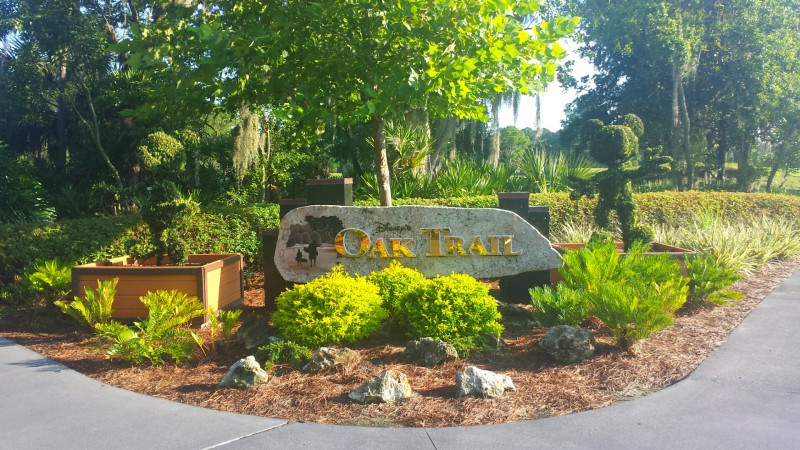 Nathan has taken up golfing so he was excited to try out Oak Trail, the 9-hole walking course at Disney World. Three of the Disney golf courses are located near Shades of Green, while the fourth is located at Saratoga Springs. Nathan went golfing twice during our vacation. The first time he went with our nephew and the second time I tagged along for my first official golfing experience. I was so used to him talking about how well he was doing on the tru golf simulator his friend has back home that I wanted to see him in action for myself.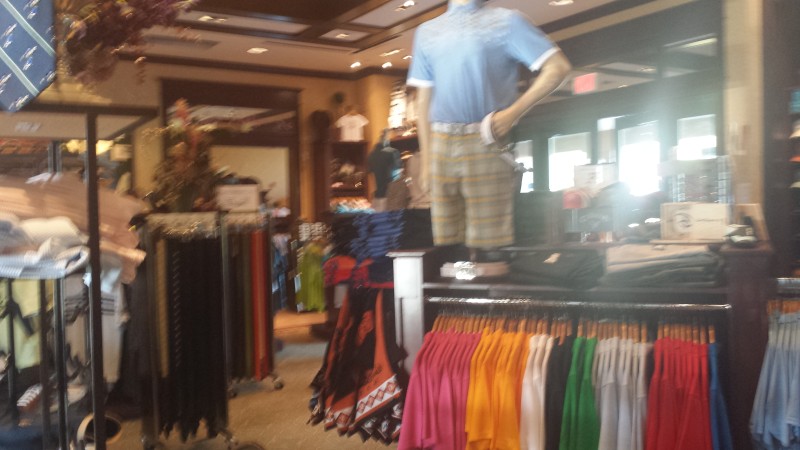 There is a pro-shop for all of your golfing needs.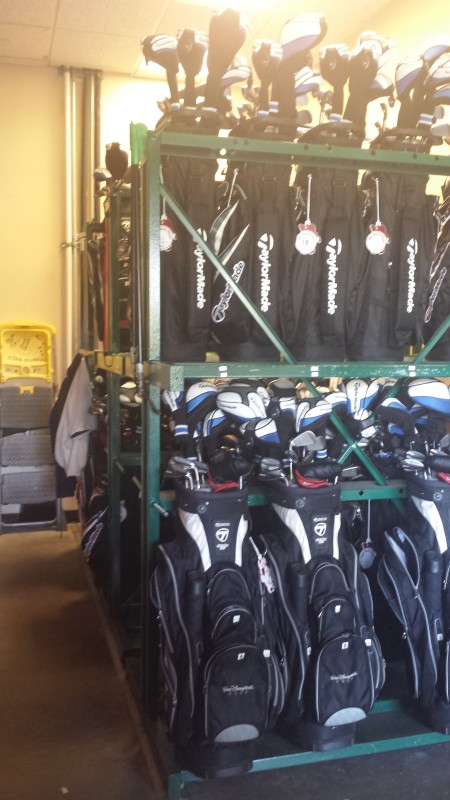 If you didn't bring your own clubs, they have clubs to rent. I ended up renting a women's set and Caden got a kid's set.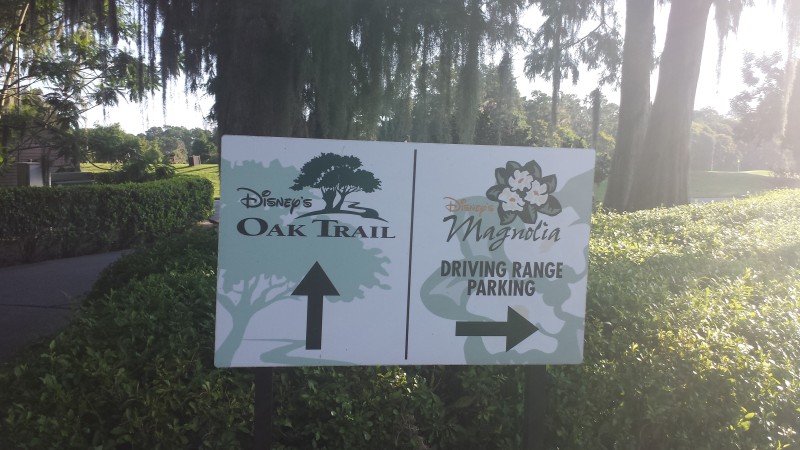 The three golf courses at Shades of Green are all interspersed within each other. As we were walking around, we could watch people on the driving courses.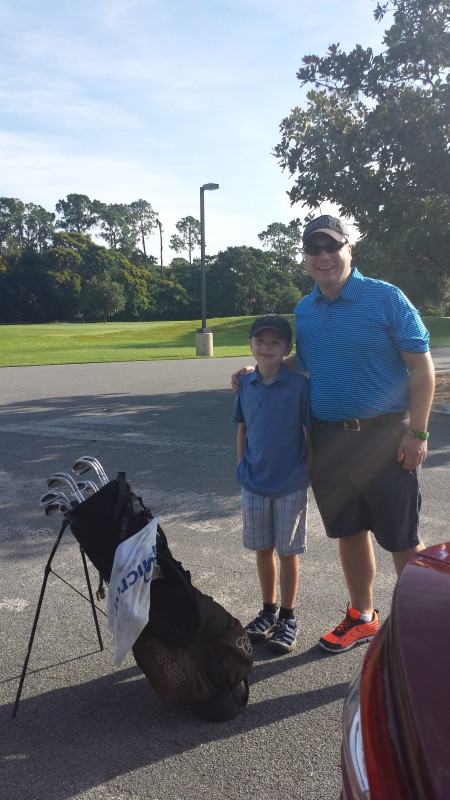 Caden and Nathan had a great time!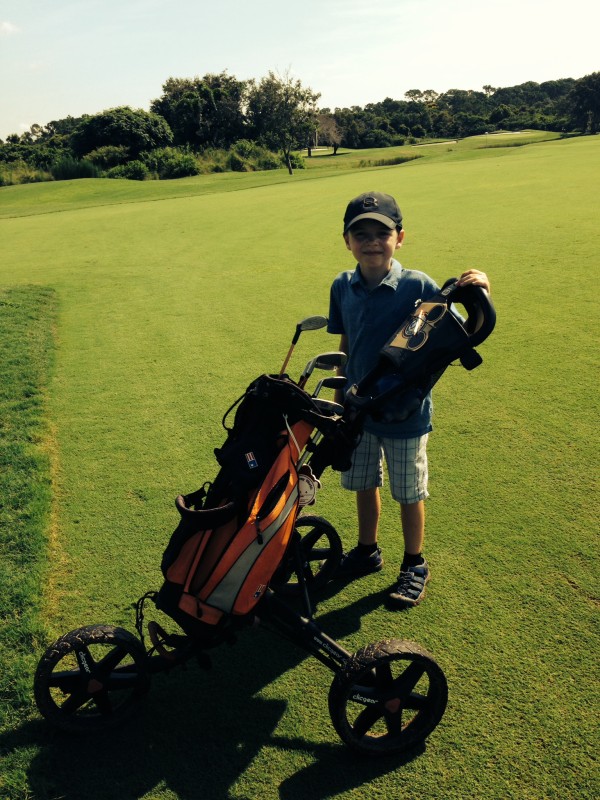 Caden and his push cart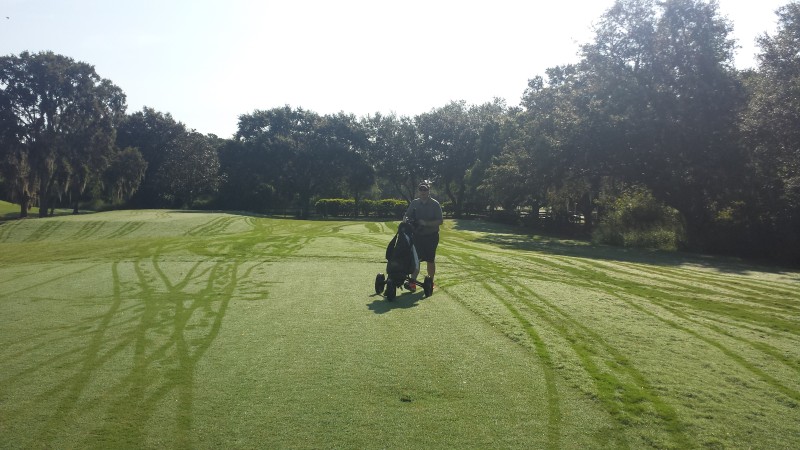 Nathan and his push cart.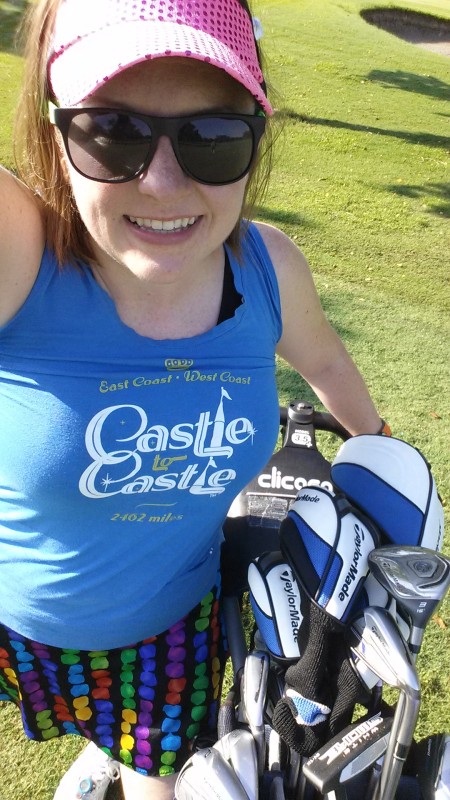 Hurray for my first golf experience! I was pretty bad….but maybe I'll get better with practice. It was just hot and a lot of walking. Maybe I would like it better with a golf cart!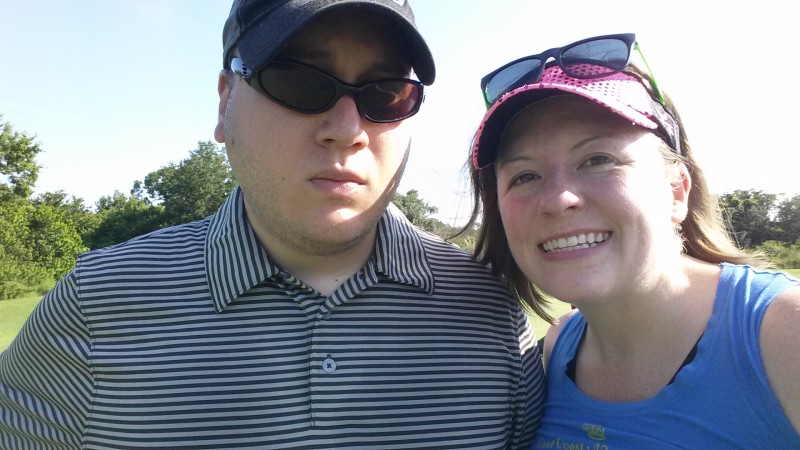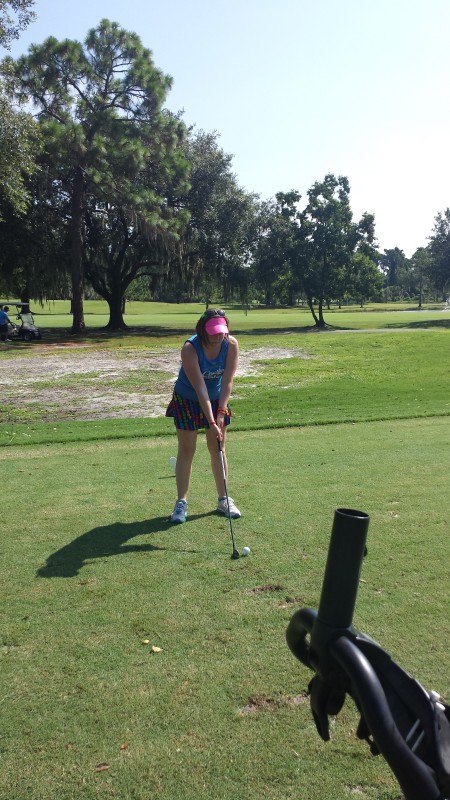 I'm ready to hit the ball!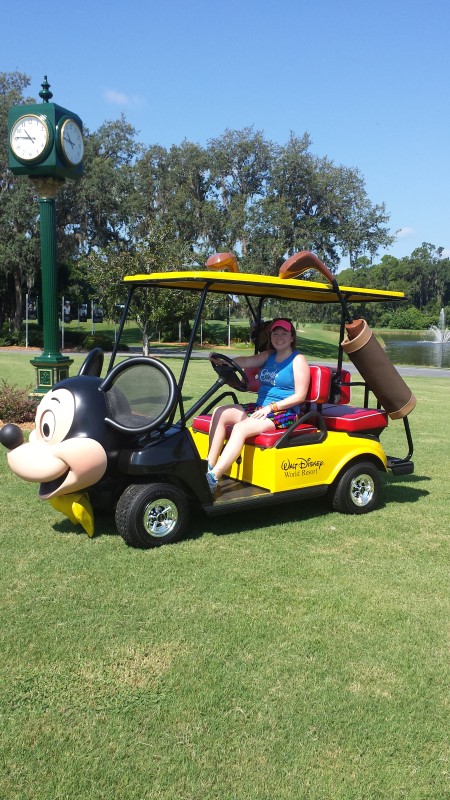 The official Mickey Golf Cart!