Veggie Balls at IKEA
I know IKEA is a furniture store, but it does have a delicious restaurant. Back in my meat-eating life, I would love to get their meatballs. Now, I can again with their veggie balls! These veggie balls have been in the stores for a few months now, but I just now got around to trying them.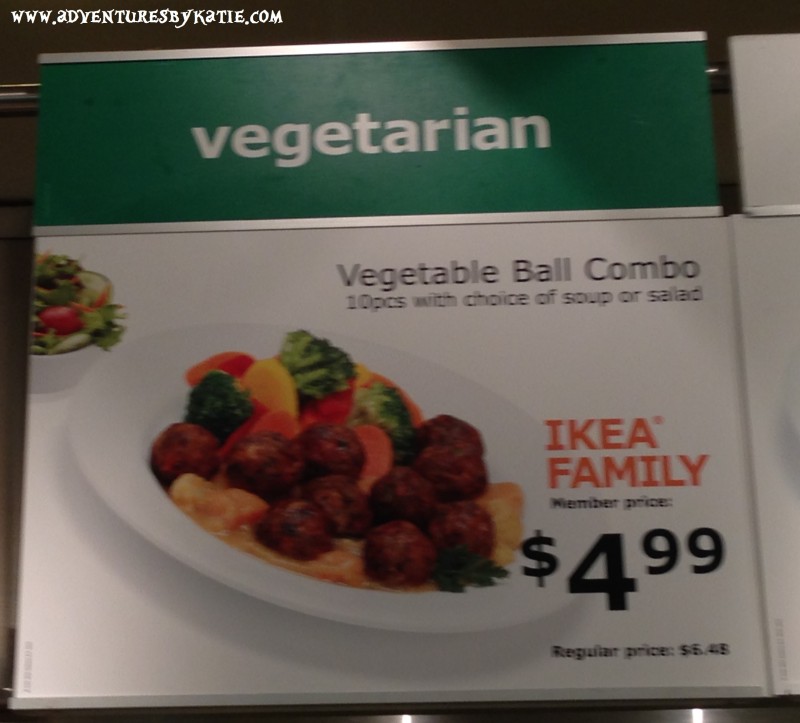 The GRÖNSAKSBULLAR veggie balls are made with chick peas, green peas, carrots, corn, kale, and red bell peppers. The come plated with a sweet potato sauce and some veggies. If you make it a combo meal, you can add a soup or salad.
These veggie balls are awesome because, not are they only vegan, they are gluten-free and soy-free! Hurray!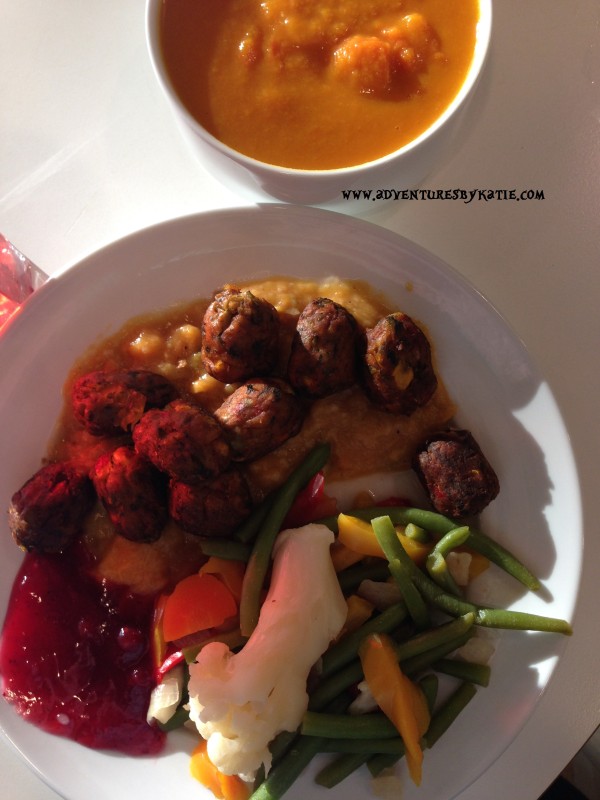 The veggie balls were pretty good. The consistency was firm (not mushy) and the flavor was pleasant. I especially liked them dipped into some lingonberry sauce (I LOVE lingonberry sauce!).
Ten veggie balls, a side of veggies, and a bowl of soup was only $4.99. I was stuffed at the end of my meal, so this dish is inexpensive for what you get.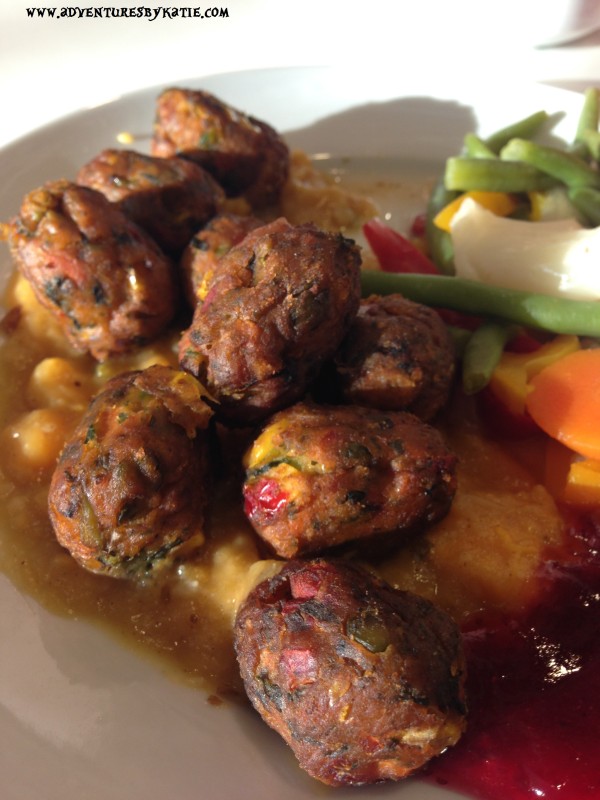 The soup offerings of the day were a vegan minestrone and a carrot-ginger soup (which is what I got). The carrot-ginger soup was very filling and had a nice zing along with some chunks of carrots. Nathan preferred this soup over the minestrone he had, saying it was more flavorful.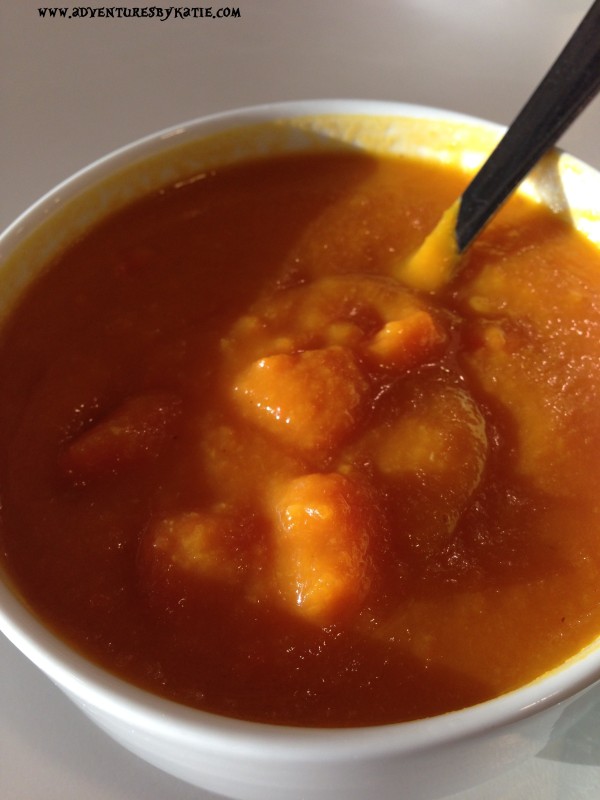 I am glad to have some options to, once again, dine at IKEA. It is nice that they offer some gluten-free vegan options, all for a low price. Shopping does make you hungry!
Have you tried the new veggie balls at IKEA? What did you think?