Jumping off of last week's Magical Mickey post about Disney's Boardwalk area, today I will be sharing my experience at the new Italian restaurant: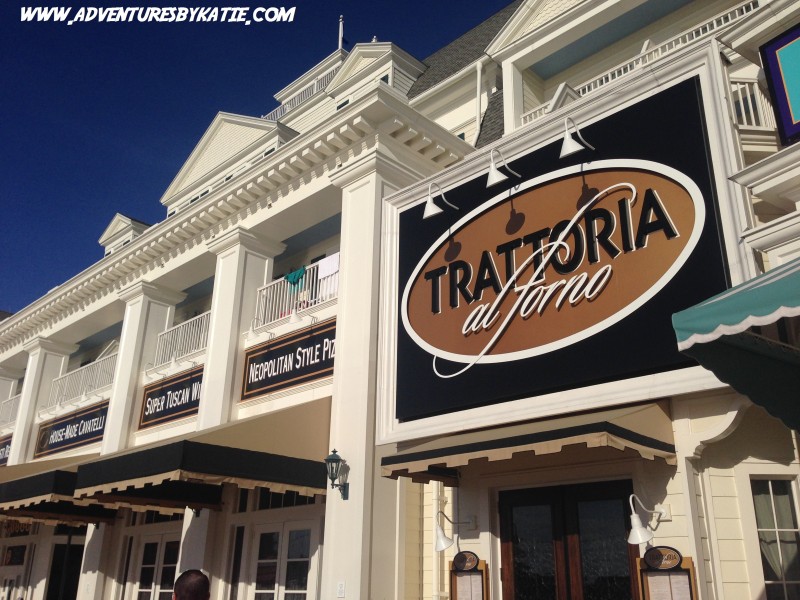 Trattoria al Forno
Nathan and I really enjoy eating at Tutto Itali in Epcot , but could not get a reservation for the day we wanted, so we decided to try out Trattoria al Forno at Disney's BoardWalk. We planned on going to Jelly Rolls (the dueling piano bar) later that night, so it worked out perfectly. We took the bus to Hollywood Studios, and then walked along the water to the Boardwalk area.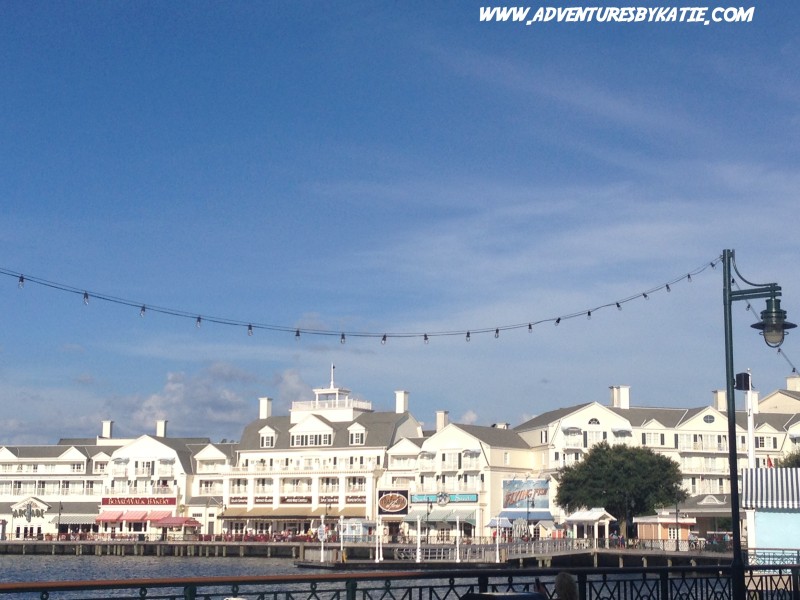 We quickly got seated, right next to the open kitchen area. It was neat watching all the chef's prepare everyone's meals. The restaurant smelled so good!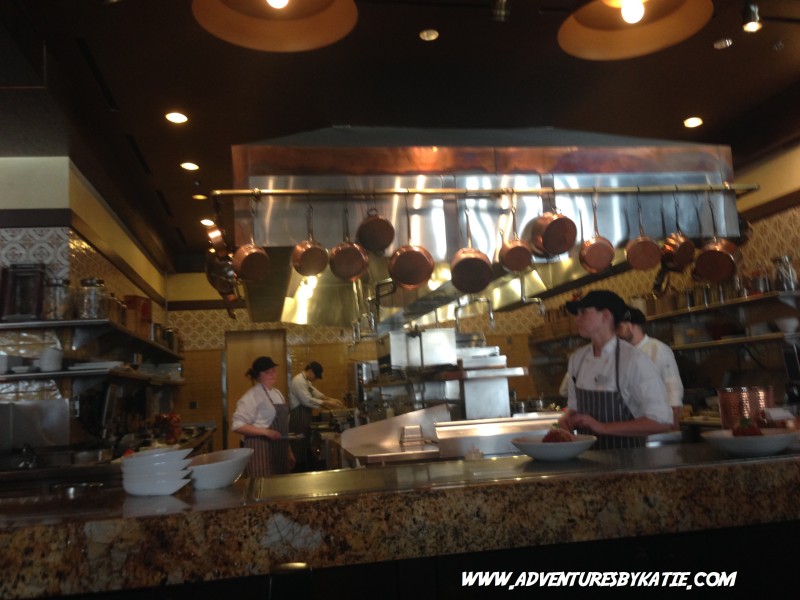 Since I eat gluten-free and vegan, I was given the allergy menu. There was a good variety of foods listed, but I still needed to talk to the chef since none of the options exactly fit my needs. We decided on some gluten-free pasta (Barilla Brand
) with some vegetables (no mushrooms!). Nathan decided to order the same thing.
Our server went back to check to see if there was any appropriate bread I could eat, but the gluten-free version that they carried contained egg 🙁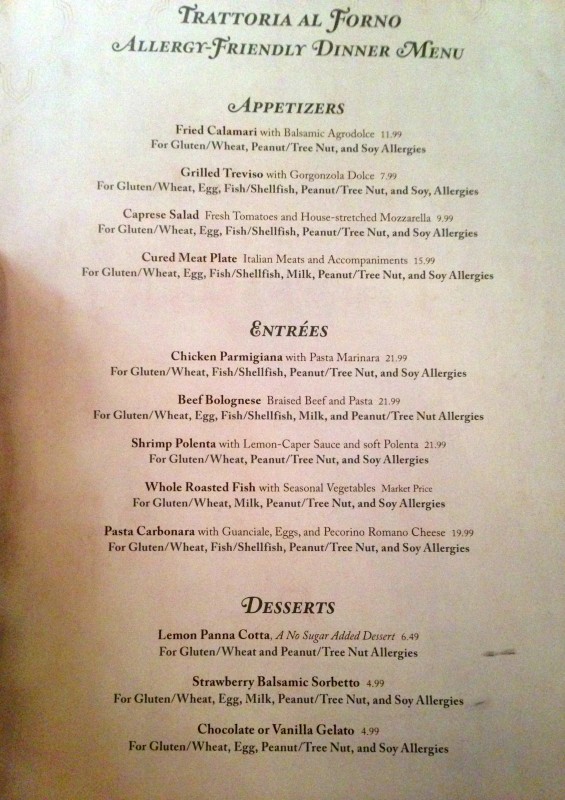 Our food came out and it looked pretty good. It was spaghetti (which I always think is super hard to eat, especially in public!) with some asparagus, broccolini, tomatoes, and peppers. It was good, but nothing special. I much prefer the flavor of the sauce at Tutto Italia.
Even though my dish wasn't amazing, it is great that the restaurant has options for those with allergies. I also can't speak for the regular dishes….it smelled amazing, so I bet they taste pretty good too!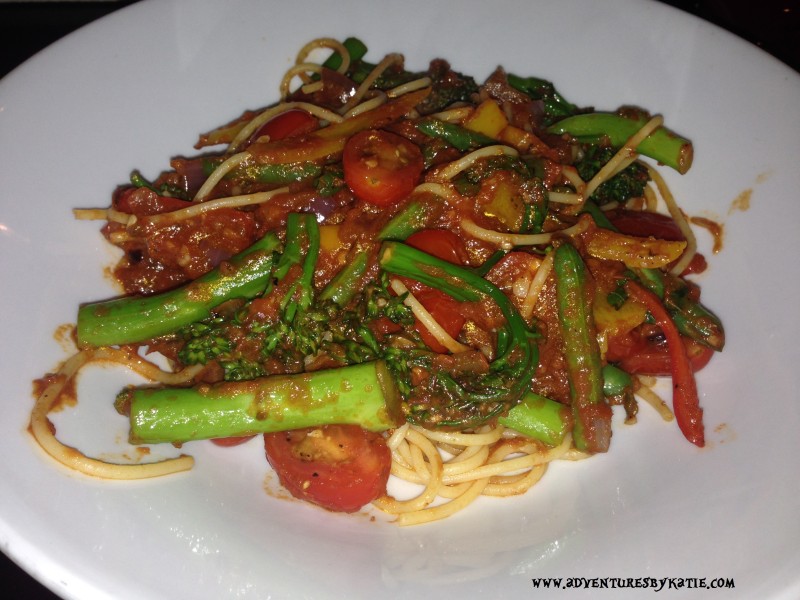 ---
Magical Mickey Link-up
Welcome to the Magical Mickey linkup: the linkup centering around a love for Disney, sharing that love and connecting with others. I hope you find this linkup as a great place to turn to for Disney content each week and help all the bloggers participating out by helping readers find that great mouse-eared content. I'm co-hosting with John from Run. Geek. Run (disney), so of course check out his blog

To see past Magical Mickey posts click here!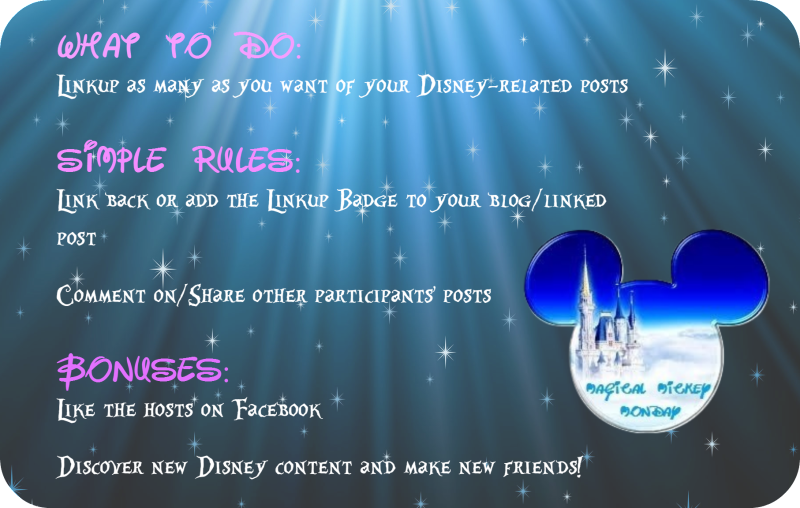 Grab the Magical Mickey Monday badge!