Hot Chocolate 15k Virtual Run
*Disclaimer: I received an entry into the Hot Chocolate Nashville 15k (virtual) as part of being a BibRave Pro. Learn more about becoming a BibRave Pro (ambassador), and check out BibRave.com to review, find, and write race reviews!*

The Hot Chocolate Nashville Race was virtual this year, but that doesn't mean it was any less fun! The race was slated to take place on February 13, 2021. I had plans to run it virtually that day, but there was an ice storm. The following weekend also had an ice storm! That is unheard of in my neck of the woods in Northern Virginia.
I ended up being able to run on February 27. Better late than ever, right??! I was signed up for the 15k and headed out to complete my miles. Unfortunately, my friend was unable to run, so I was on my own this time!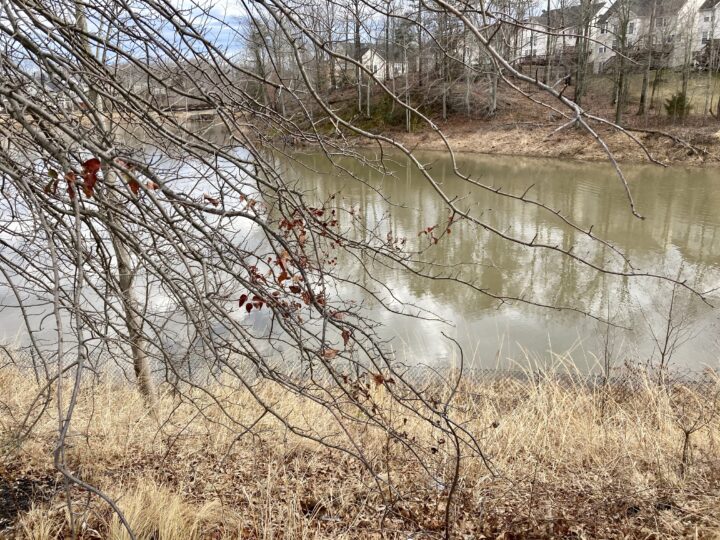 I left my house and ran down a path that I normally do, towards a neighborhood that I enjoy running in for some of my virtual races (such as the Wonder Woman 10k and the Elf Virtual Run).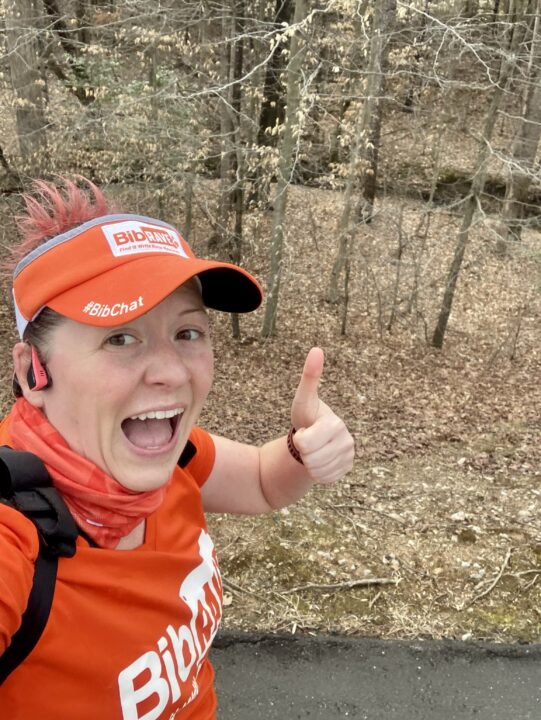 As you can see, it is still very much winter here, but it was warm enough for me to wear a t-shirt.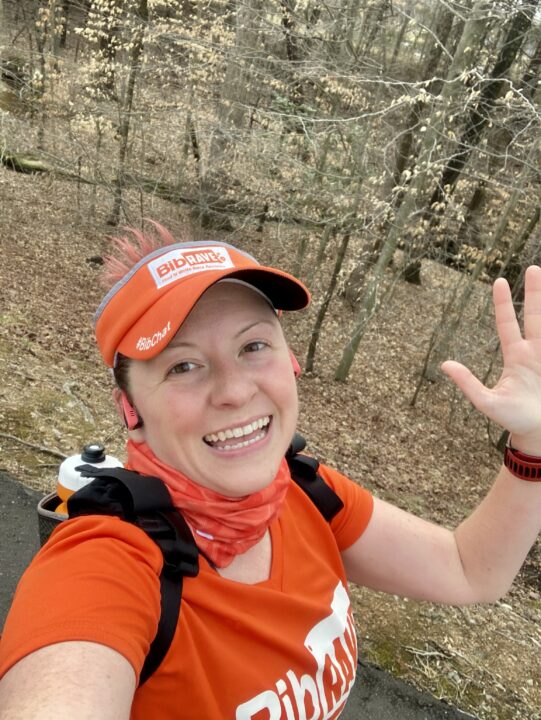 I stuck to my intervals pretty well during this race and felt pretty good except for some pesky toe pain that has started to bother me lately…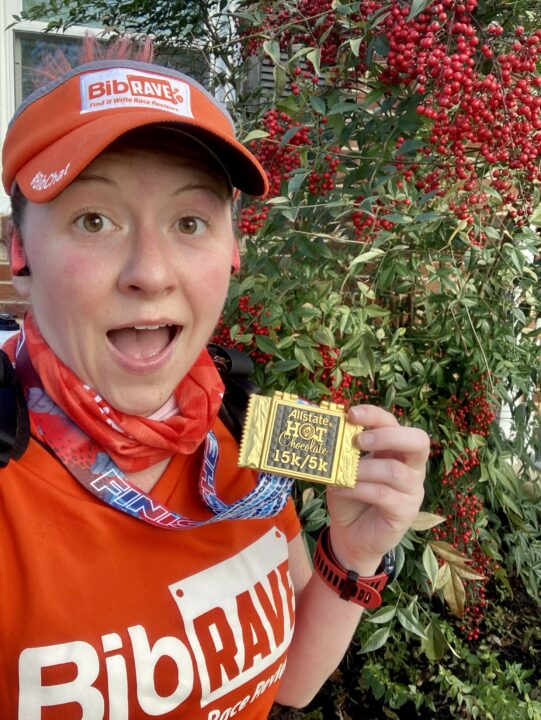 The SWAG
The Hot Chocolate 15k medal is pretty sweet! (Pun intended!) The medal opens up to reveal a bar of chocolate!!!!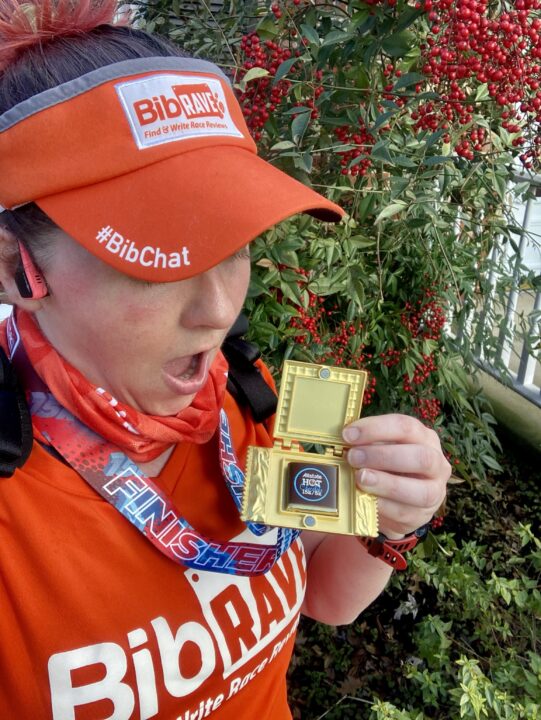 Other swag included some gels, a waffle, hot chocolate, chocolate, and an awesome jacket that fits so nicely! This was a fun race and has nice swag. I would like to run this one in person some time!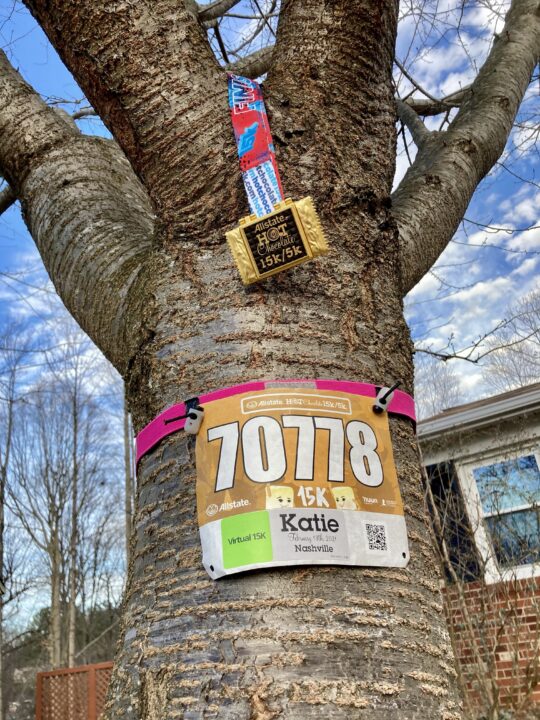 My final time was 1:55:25, with an overall pace of 12:25 per mile. not too shabby for a lonesome run!