*Disclaimer: I received an entry into the Bahamas Half Marathon (virtual) as part of being a BibRave Pro. Learn more about becoming a BibRave Pro (ambassador), and check out BibRave.com to review, find, and write race reviews!*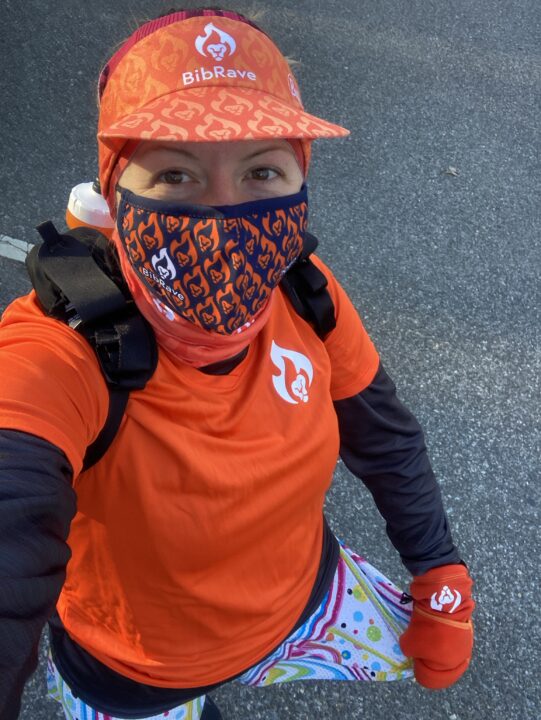 You know, I was supposed to visit the Nassau and Freeport on a Bahamian cruise during the spring of 2020 – just two weeks before IT happened – the SHUTDOWN.. I was super bummed. I had been planning the trip for about a year and was SO CLOSE to going. Alas, here we are almost a year later, and we are still stuck at home. No cruise. No in-person run.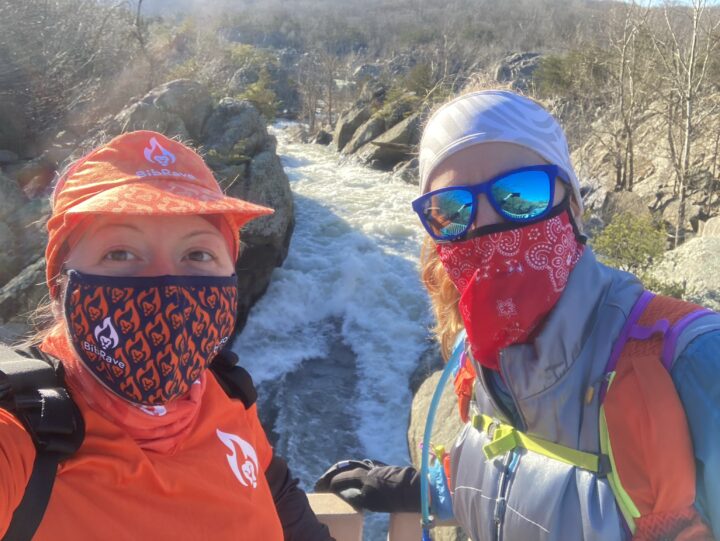 I signed up for this race to help cheer me up a little and, even though it was in January, was hoping for some "warm" weather. Ha! The day I ran was a windy, cold, wear multiple layers type of day. But at least I had my warm Turtle Glove mittens!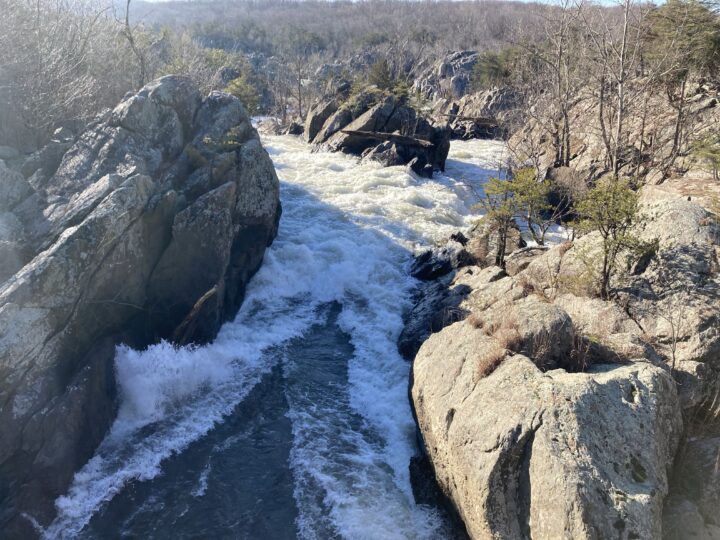 BUT – my best running buddy, Toni, agreed to go run around Great Falls Park in Maryland – a beautiful towpath with gorgeous views of water and waterfalls. AND it was relatively sunny – AND I felt good while running, so I must say that my Bahamas Half Marathon went pretty well!!!!

As you can see from my pictures, the view certainly does not disappoint.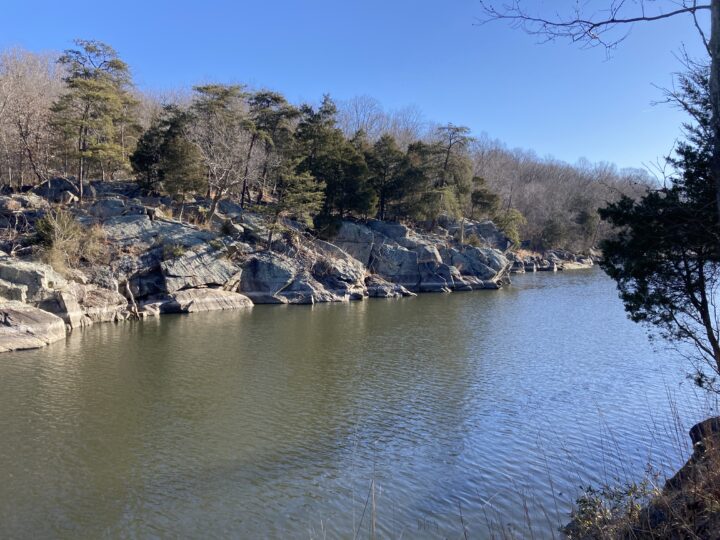 On our return part of the out-and-back run, we decided to get a little adventurous and scramble up some rocks. Getting up was much easier than getting down!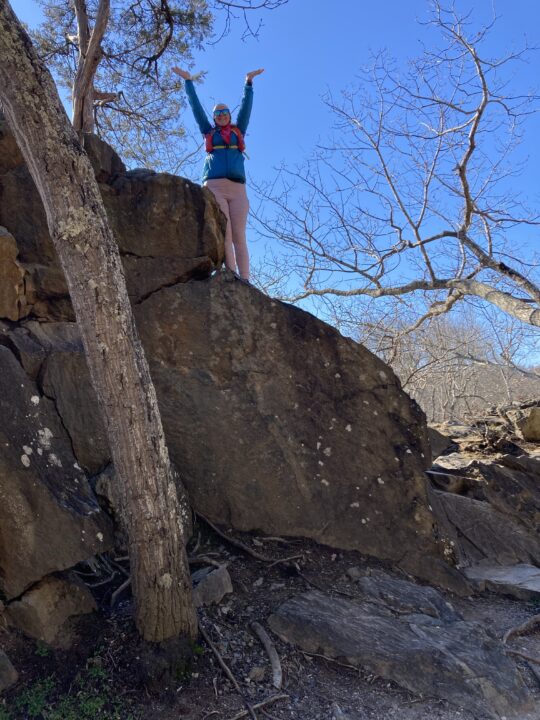 The park was crowded while we were running, with hundreds of people with binoculars and cameras – apparently there was a really rare-for-this-location bird that everyone was trying to get a glimpse of. The sighting even made the national news! We did not see the bird that everyone was there to see, but I did get a cool picture of this bird –>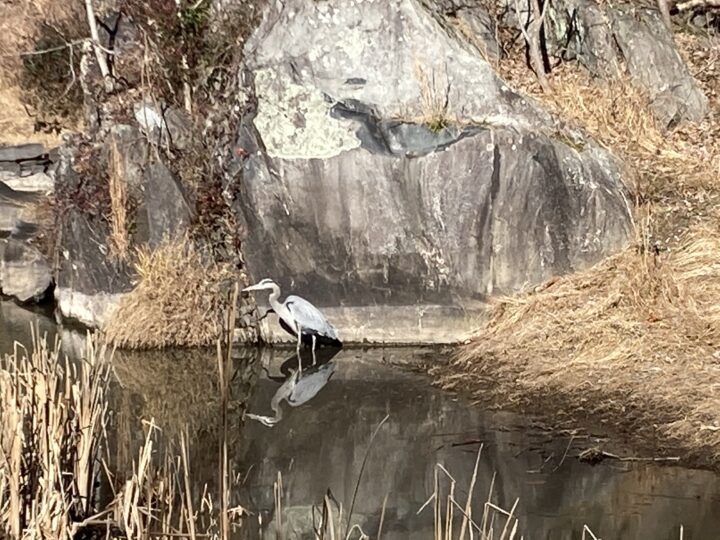 I was really impressed, with how crowded the park was, how many people actually were wearing their masks properly while we were running by!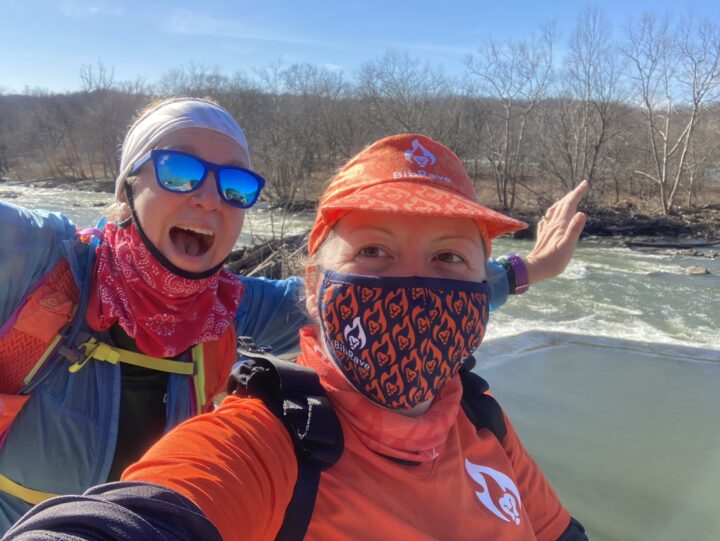 Our final running time was 3:13:29, not fast by any means, but we weren't really trained for the distance, it was cold, and we had a lot of fun goofing around!
My swag has not shown up yet, but here is what it looks like: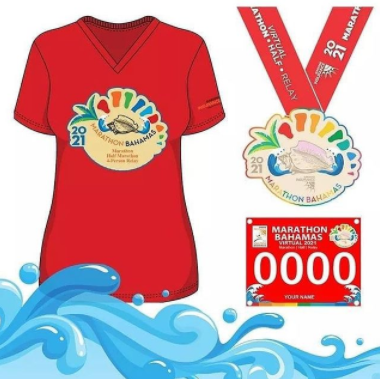 All in all, this was a a cool race, and even though it wasn't live, in-person in the Bahamas – I still had a lot of fun! And that medal is FIRE!