GODSPEED: The Race Across America | A BibRavePro Review
Disclaimer: I received a preview of the movie Godspeed as part of being a BibRave Pro. Learn more about becoming a BibRave Pro(ambassador), and check out BibRave.com to review find and write race reviews!

GODSPEED: The Race Across America
I was lucky to see a pre-screening of GODSPEED: The Race Across America before it hit theaters! Thanks to BibRave for all the cool opportunities that I get to experience!
Synopsis
Godspeed: The Race Across America is a documentary about the journey of two cyclists: Brad Cooper and Jerry Schemmel as they face one of the toughest challenges in their lives, cycling across the U.S. They competed 24 hours a day for seven days, covering 3,000 miles of deserts, mountains, and plains.The race provided an extreme test of physical endurance and dependence on faith, all for the greater purpose and personal calling to raise money for the orphans of Haiti.

While GODSPEED is a "cycling" movie, it is really meant for everyone and anyone who likes an inspirational story about dedication, perseverance, and faith.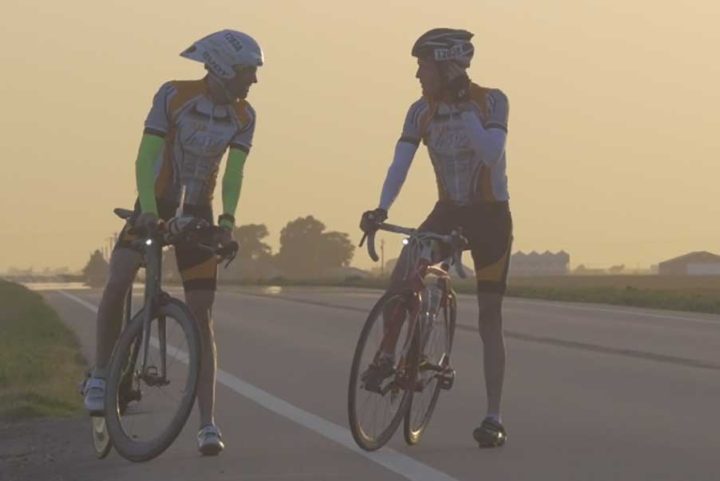 Get your Tickets!
GODSPEED is being presented by Fathom events and Rudy Project. It opens on May 22, 2018! Get your tickets here!
#BibChat
Come and join the Tuesday night #BibChat on Twitter on April 18, 2018 to discuss the film and all things running and endurance related!