The Fredericksburg Semper Fi 5k took place on Sunday, June 3, 2018. Put on by Bishop's Events, this race also offered a 10k race distance. It was POURING RAIN this morning. Like, monsooning. Regardless, I got my butt out of the door and drove down to Old Mill Park, a place where I have ran many Bishop's Events races.
Fredericksburg Semper Fi 5k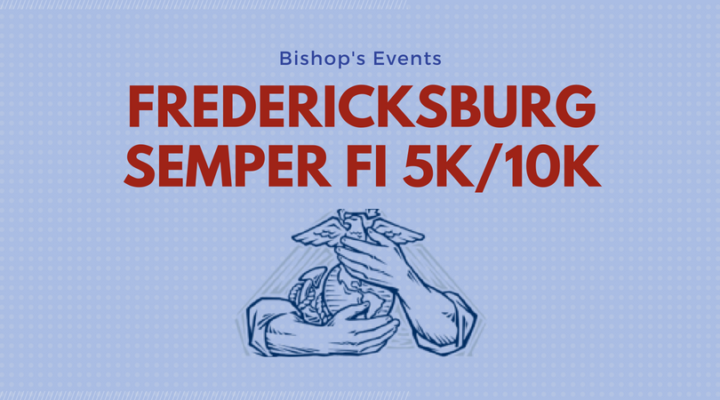 Pre-Race
Packet pick-up begins an hour prior to race start and is always super quick and easy. I quickly (with an umbrella) grabbed my bib and shirt and then went back to my car to wait a bit until it was closer to the start time.
With 20 minutes to go, I headed down to the start line, jumping over puddles to try to keep my feet as dry as possible for as long as possible. I stopped off at the bathroom, and then went and hung out under the pavilion until the race started.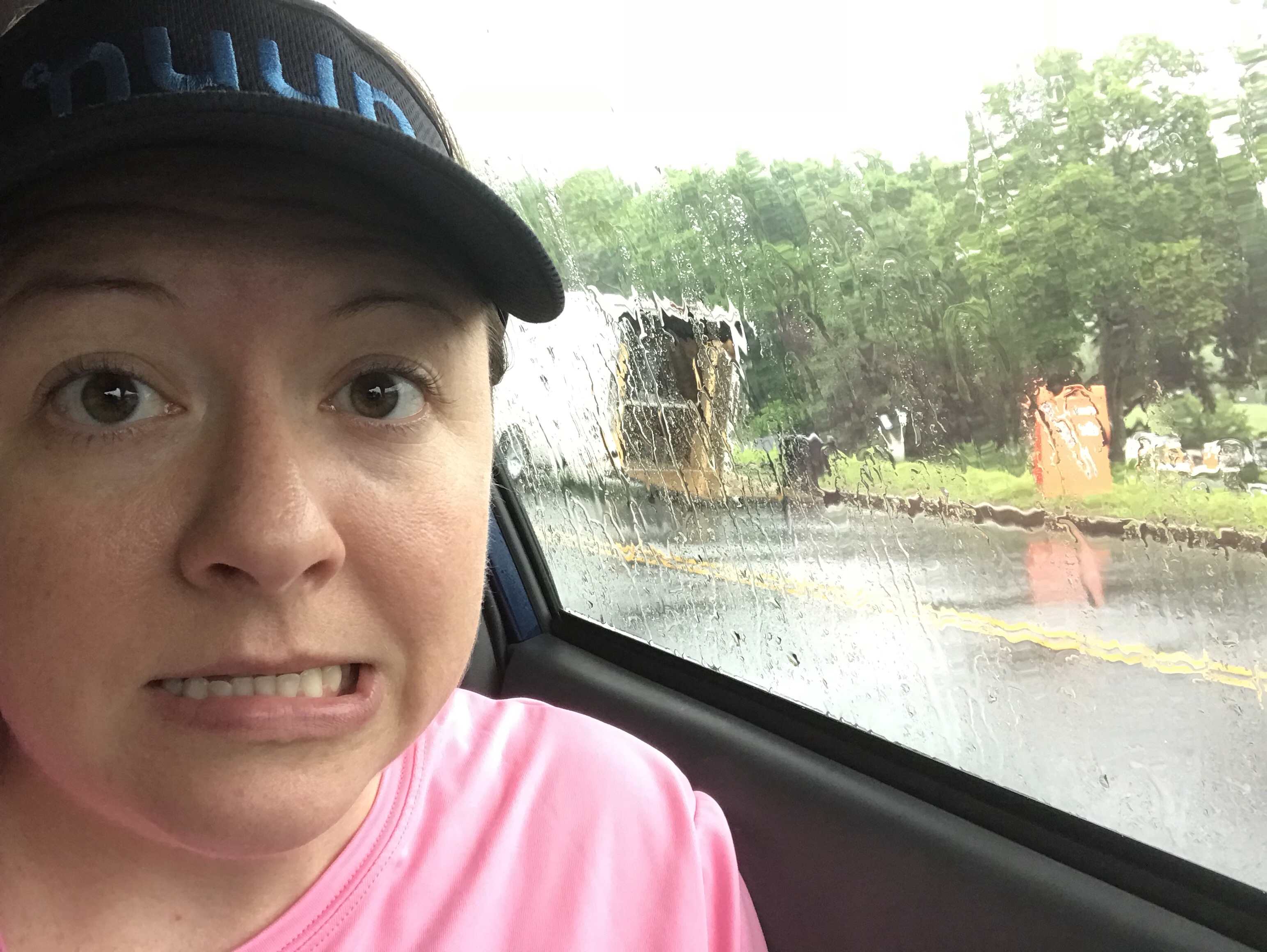 The Course
The race starts in the parking lot and then travels to a bike path. There are a few slight hills on this out-and-back course along the Rappahannock River in historic Fredericksburg, VA. Overall, though, it was a beautiful run, even in the rain. I wish I had brought my phone (I left it – dry – in the car) because the raging river was beautiful.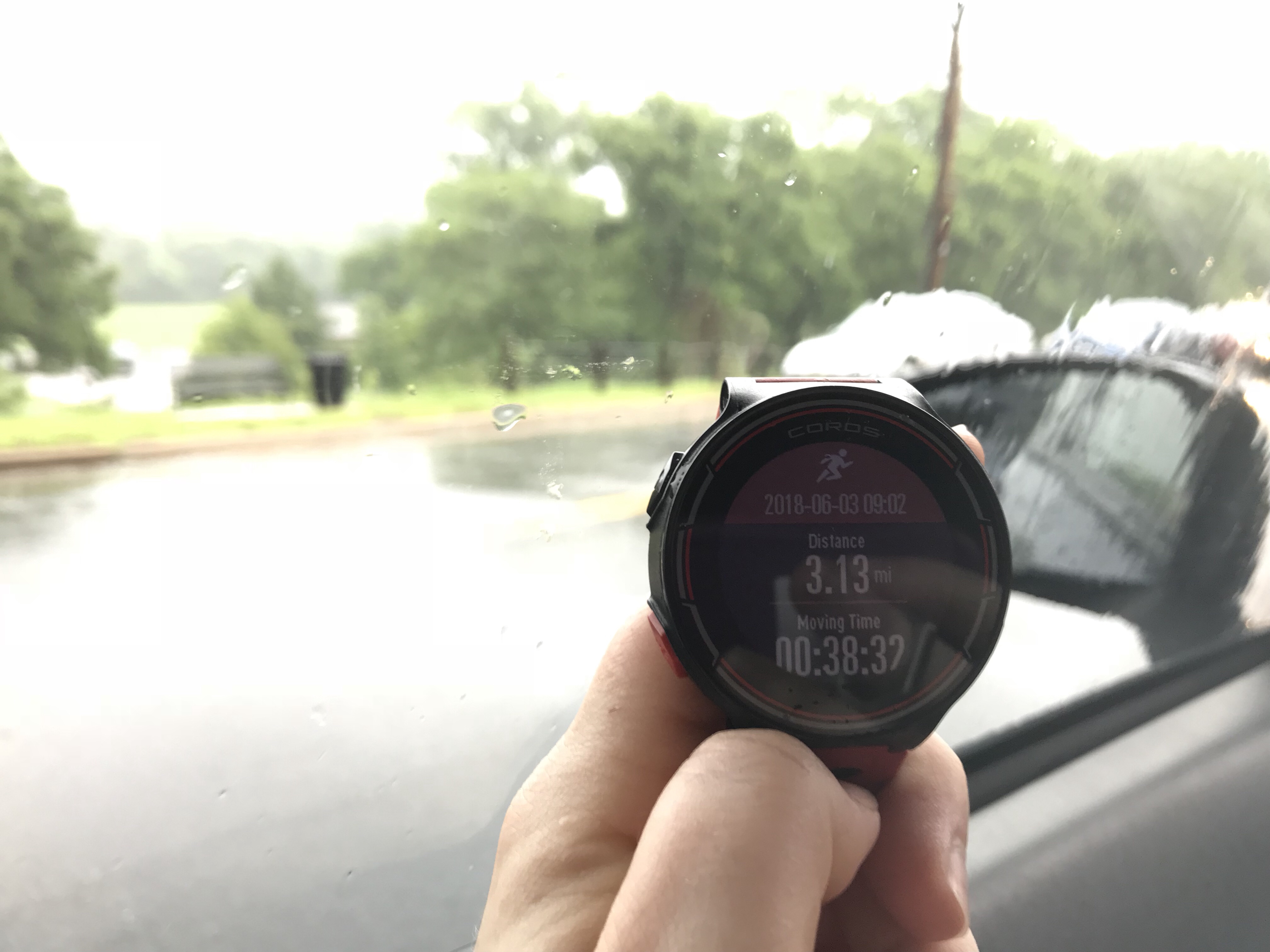 How did I do?
My final time was 38:32. I was not too fast, as I didn't want to slip on the bridge surfaces. I also took my time to avoid (as best as possible) stepping in the huge puddles. There is nothing worse than soaking wet socks sloshing around in shoes, like during the Heritage Half Marathon. I'm glad I braved the torrential rain and ran this race!