I am starting to really love tempeh. It is quickly becoming my new favorite because it is different than tofu. Tempeh has a nutty flavor and quickly fills you up!
As a good source of nutrients, tempeh contains good amounts of manganese,copper, fiber, protein, phosphorus, vitamin B2 and magnesium. In addition to providing the above nutrients, tempeh also provides many nutrients in a more digestible form due to the process of fermentation.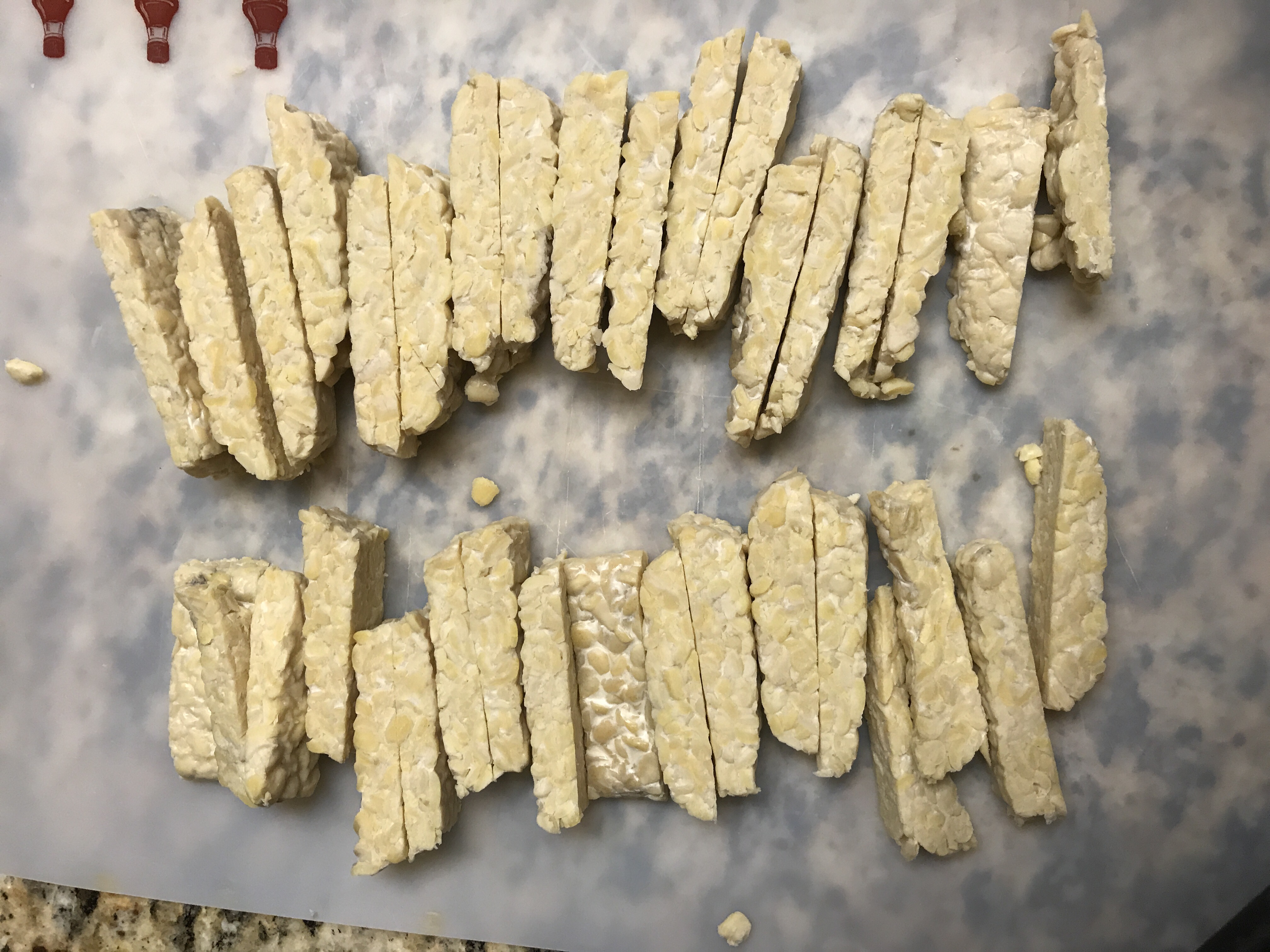 Tempeh is often prepared steamed, sautéed, or baked and is can be marinated to add more flavor.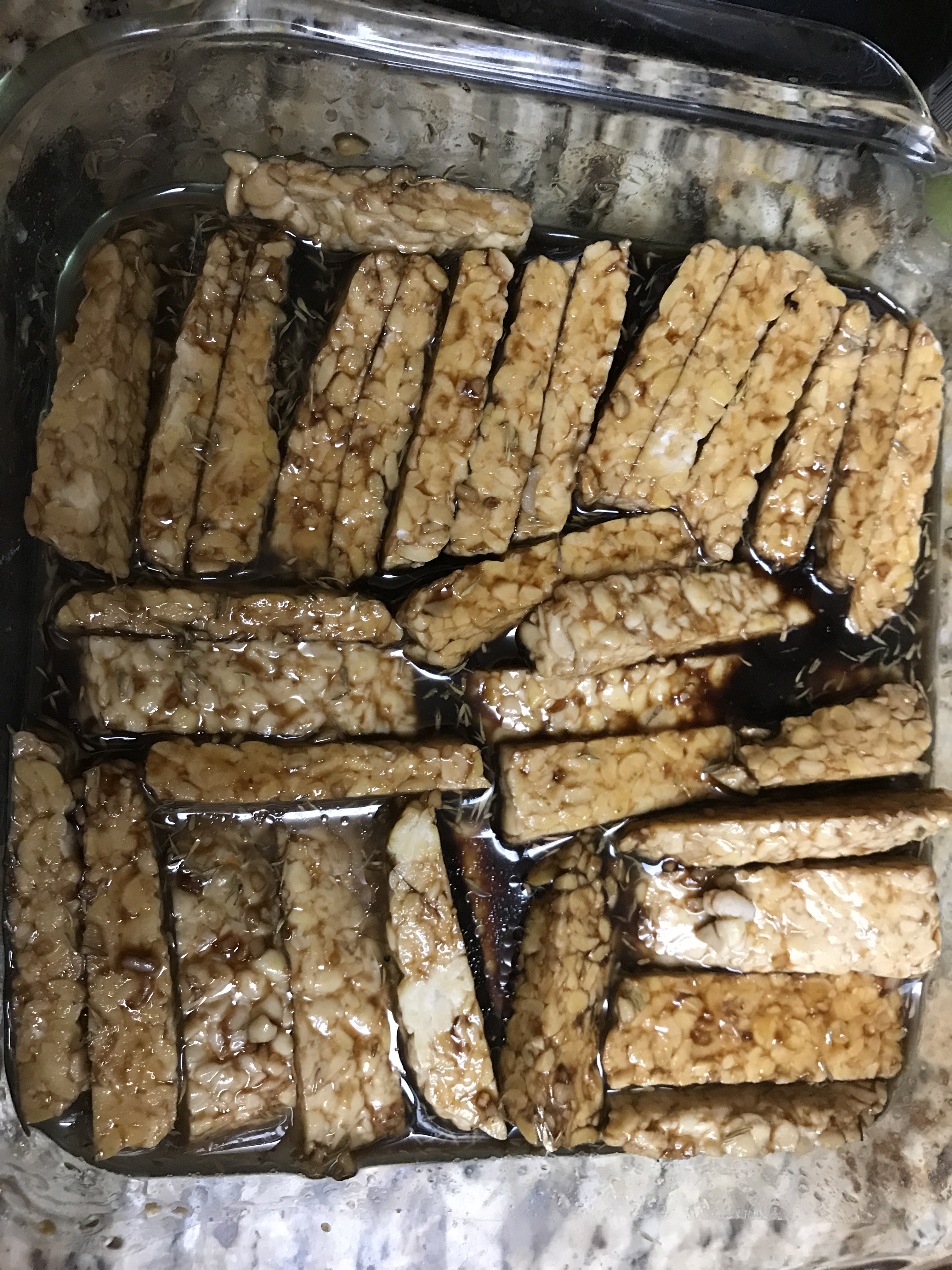 Butternut Apple Hash with Balsamic Maple Tempeh
The other day I was looking for something to make for dinner. I didn't want my usual curry and rice, and as I was rummaging around my kitchen I realized I had a plethora of freshly picked apples, some butternut squash, and a package of tempeh. I decided to put it all together, and the results were pretty good!
Balsamic Maple Tempeh
Ingredients
1-2 blocks     Tempeh
3/4 cup           Balsamic Vinegar
1/4 cup           Gluten-free Tamari
1/4 cup           pure Maple Syrup
2 TB                  Olive Oil
1 tsp                 Minced Garlic (approximately 2 cloves)
1 tsp                 Dried Thyme
1 TB                  Starch (tapioca/corn)
Directions
Cut the tempeh into cubes or slices
Mix the rest of the ingredients together in an oven-safe container large enough to hold the tempeh pieces.
Let marinate for 1+ hours. The longer it marinates, the stronger the flavor.
Bake for 45 minutes at 350°. The sauce will thicken and caramelize.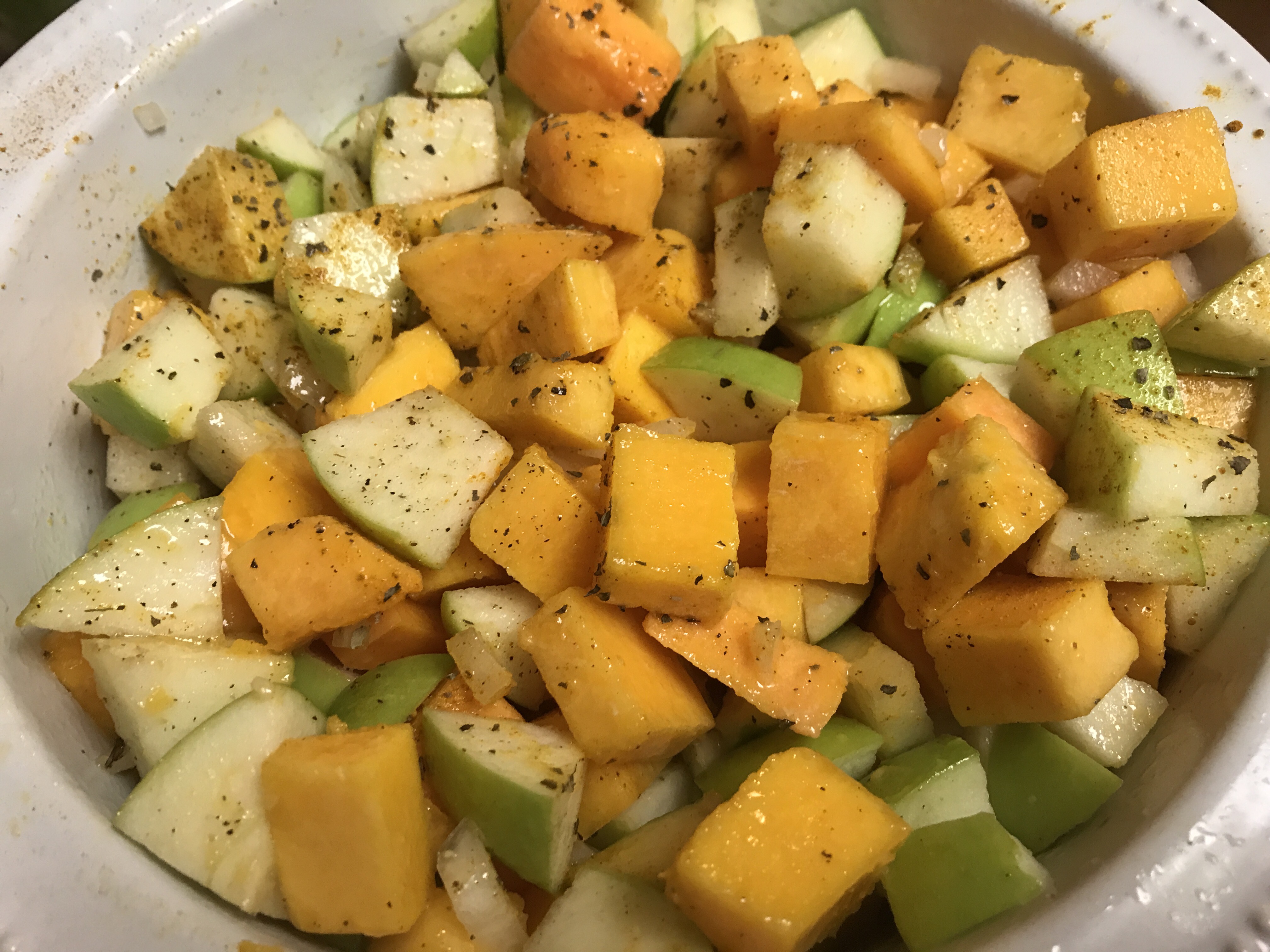 Butternut Apple Hash
Ingredients
1 pound          Butternut Squash, peeled and chopped
3-4                    Granny Smith Apples, chopped
1/2                    Onion, chopped
1 TB                 Olive Oil
1 tsp                 Dried Basil
to taste           Salt & Pepper
Directions
Chop the butternut squash, apples, and onion into bite-size pieces.
Place in an lightly oil-greased oven-safe dish.
Add oil and spices and lightly mix
Bake for 60 minutes at 350°.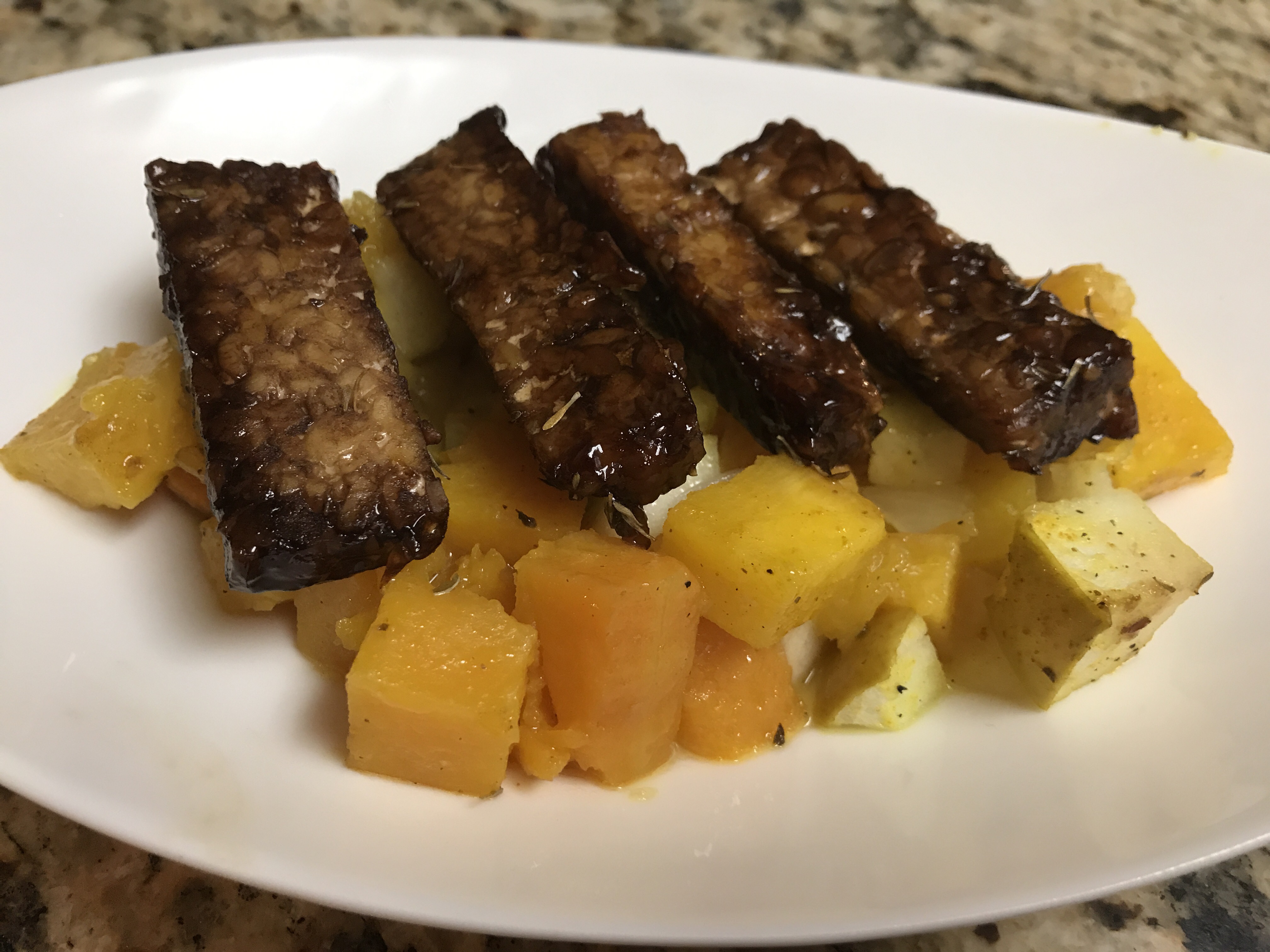 Looking for other Butternut Squash Recipes?
Butternut Squash Urad Dal Curry