Vegan & Gluten-free at Disney's Animal Kingdom – Satu'li Canteen
Disney World's new Avatar-themed land, Pandora, opens on May 27, 2017 at Animal Kingdom.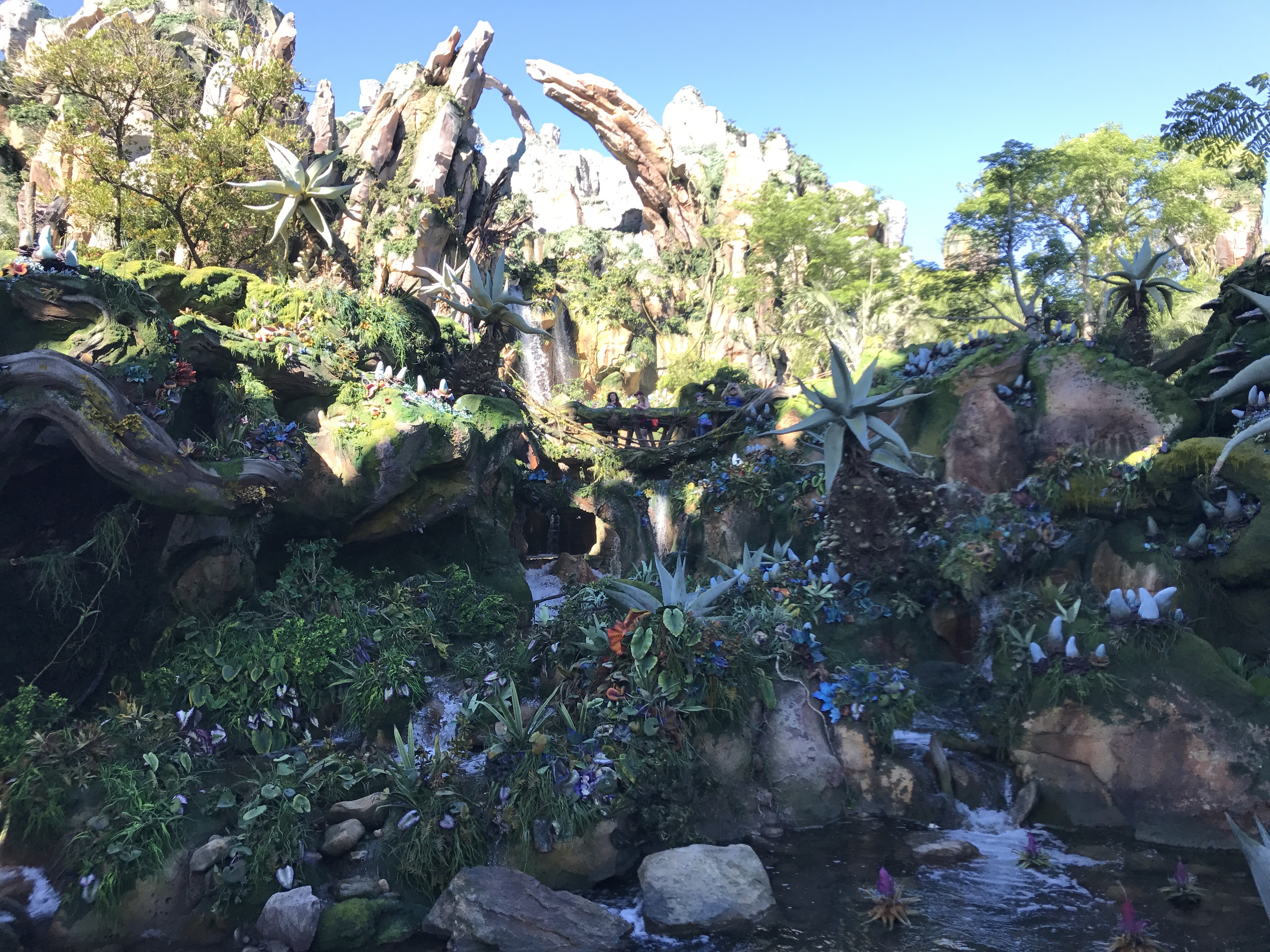 I was lucky to catch a soft opening the day before. The Flight of Passage ride was absolutely amazing and is totally worth whatever the wait is.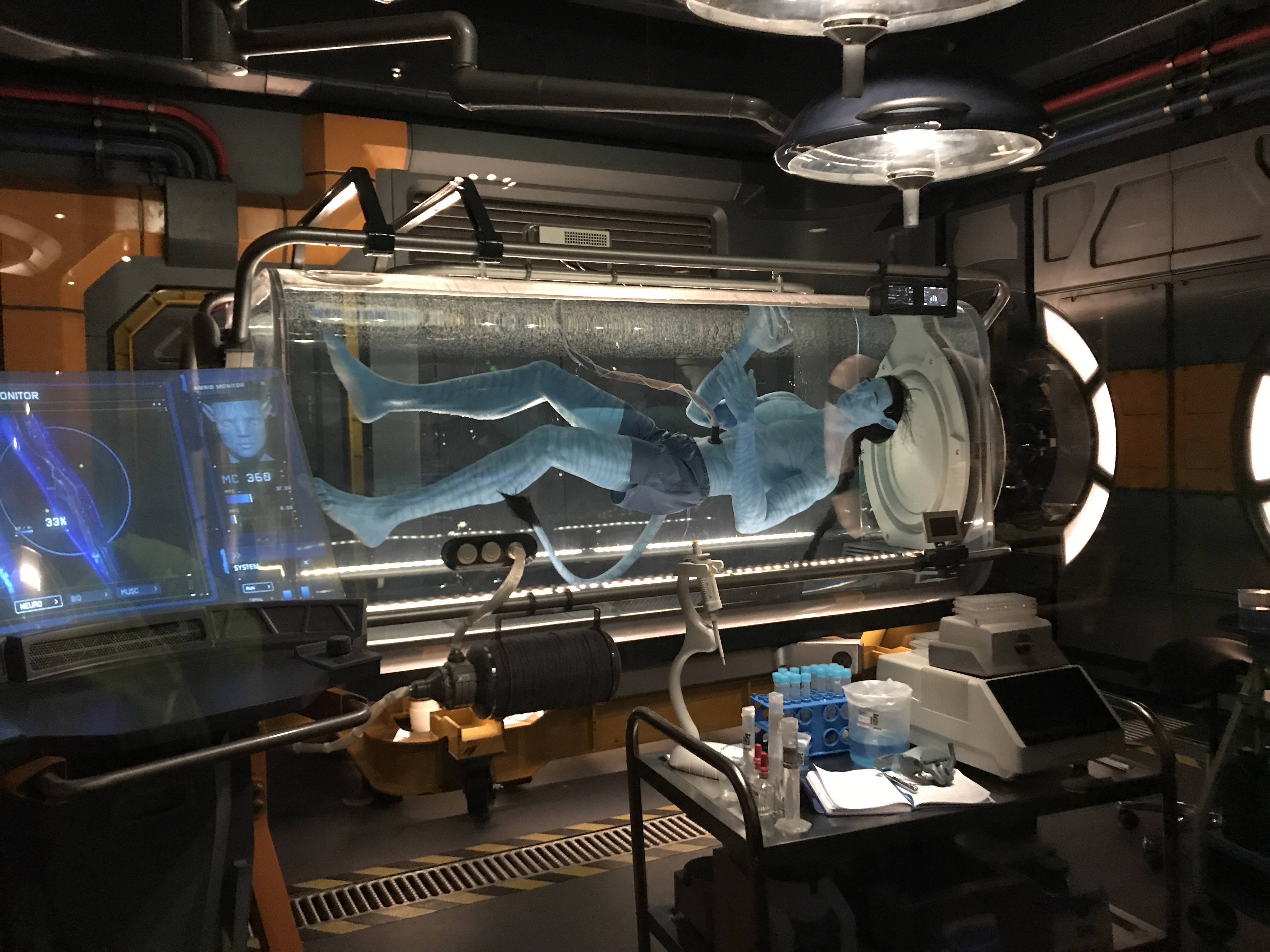 I was super excited the Satu'li Canteen was open because I knew they would have vegan and gluten-free options on the regular menu.
Let me tell you – Satu'li Canteen is my new favorite quick-service at Animal Kingdom!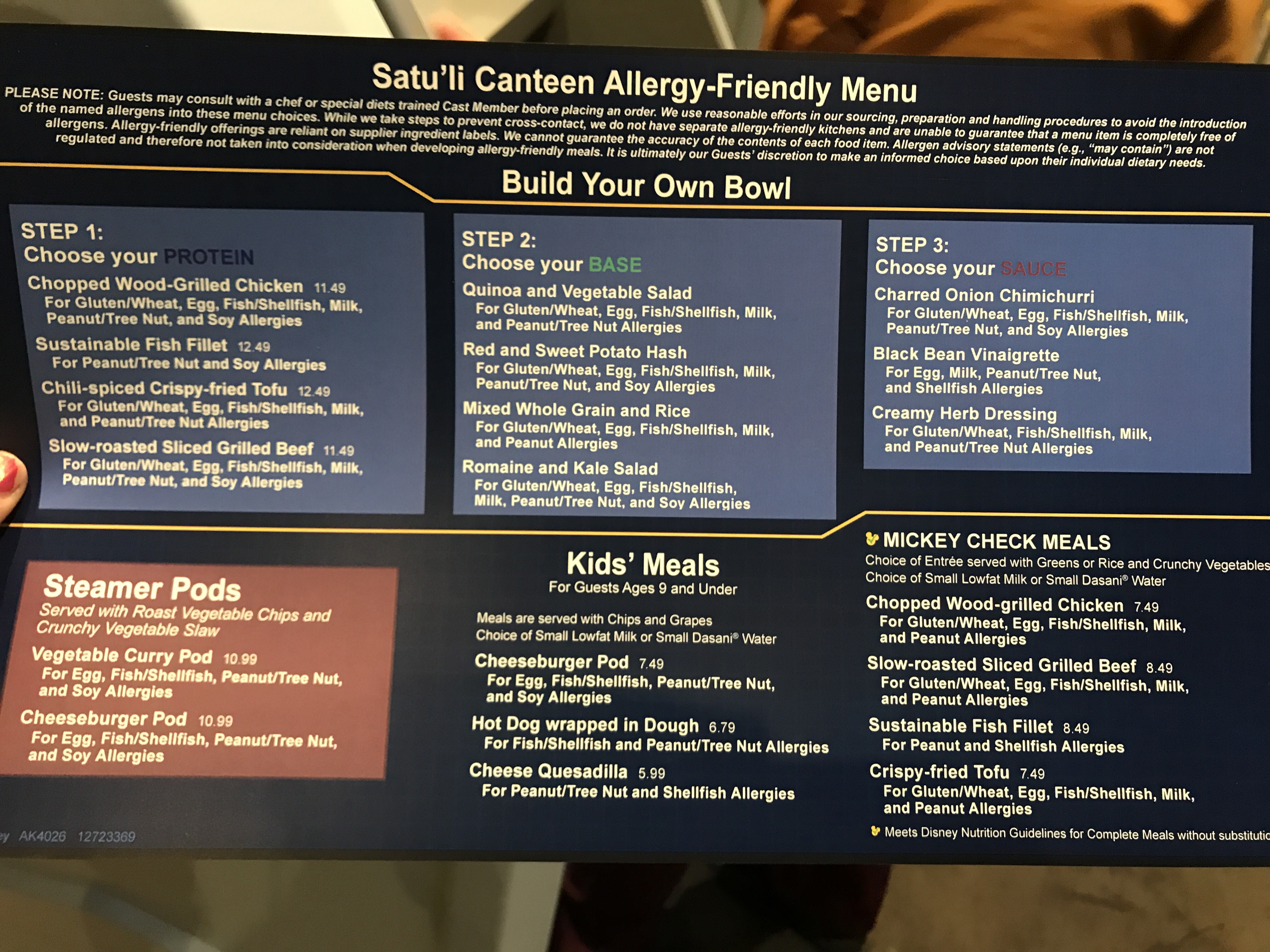 The menu includes "Build-your-own" bowls. I ordered the tofu bowl, on top of potato hash, with roasted onion chimichurri sauce. They had an iPad with all the ingredients used in the dish, and I could have the meal with NO MODIFICATIONS! This is a dream come true for allergy people (especially since I didn't have to wait a long time for them to cook my meal). They did mark it as an allergy, so it would be made extra carefully.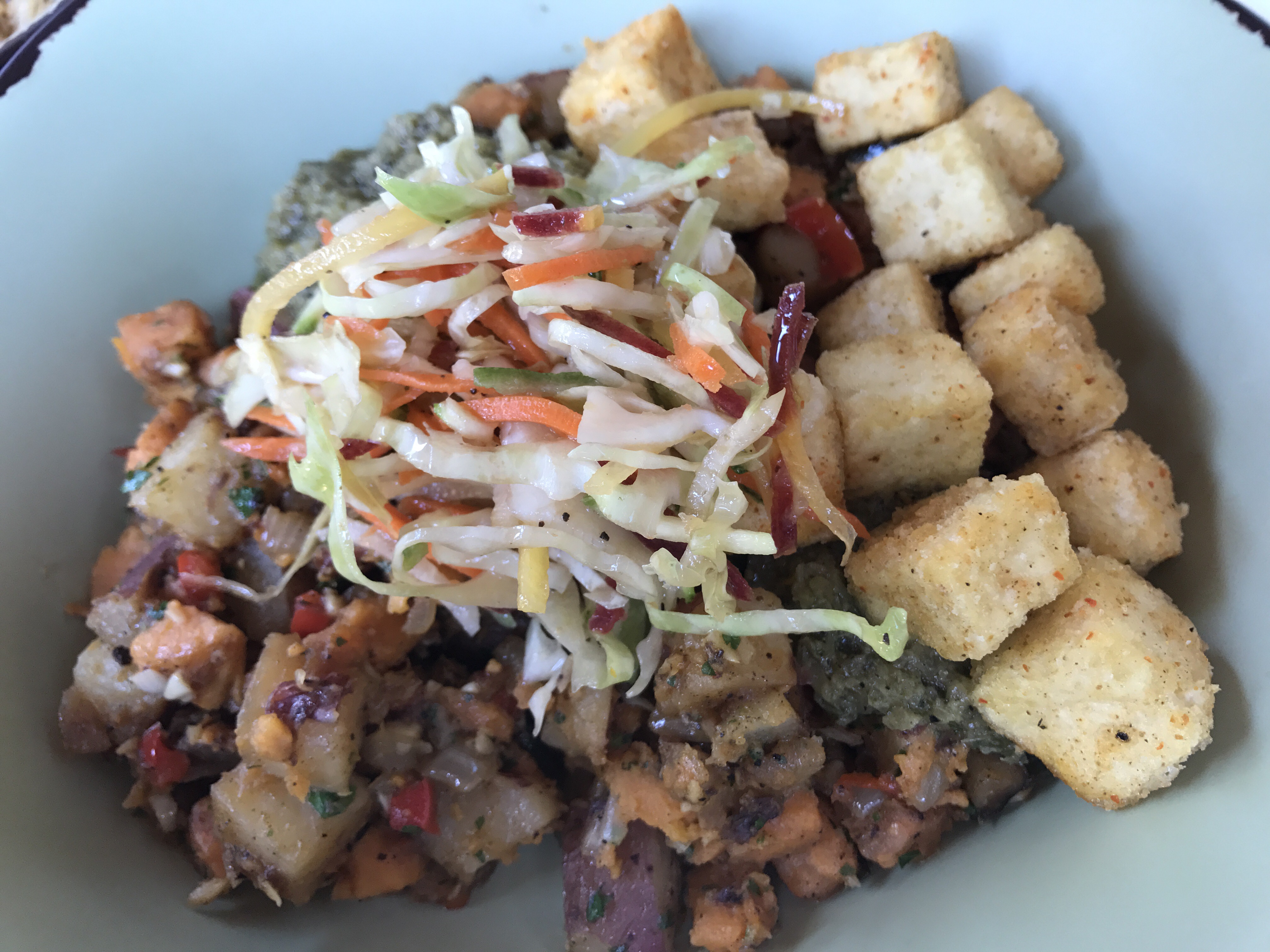 The flavor of the tofu dish was really good. I enjoyed the chimichurri sauce: It was not spicy, but very flavorful. The portions were a good size and my appetite was satisfied.
My friend, Jill, ordered the chicken bowl on rice and enjoyed her meal: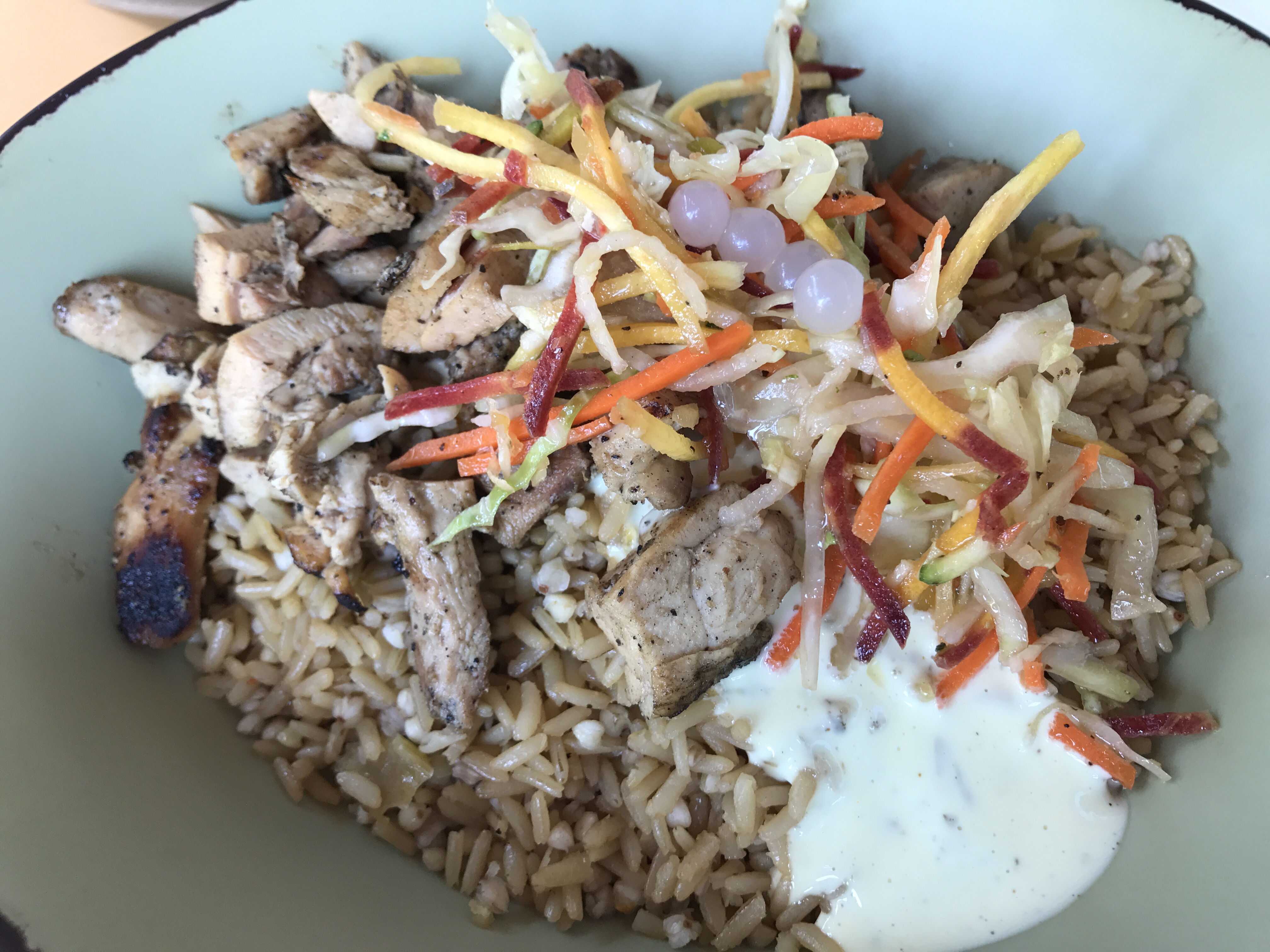 I will definitely be returning to Satu'li Canteen! They do offer an "order online and have it waiting for you" option, so I will definitely use that option in the future as you get to bypass the line.