Ardenne Farm Gluten Free Chocolate Cookie Mix Review & Giveaway
I was sent a box of Ardenne Farms Gluten Free Chocolate Cookie Mix to review.  My go-to cookie mix has been the Betty Crocker Gluten Free Chocolate Chip Cookie Mix, but I was excited for a chance to try something new.

The Ardenne Farms mix is certified Gluten Free. It is also vegan, non-gmo, and contains no artificial colors, flavors or preservatives! And, for those who need it, Ardenne Farm produces all their mixes in a completely peanut and tree nut free facility. Yay!
The Ingredients: Cane Sugar, Gluten Free Flour Blend (White Rice Flour, Brown Rice Flour, Potato Starch, Tapioca Flour), Brown Sugar, Cocoa, Baking Soda, Non GMO Aluminum Free Baking Powder (Baking Soda, Sodium Acid Pyrophosphate, Corn Starch, Monocalcium Phosphate), Salt, Xanthan Gum, Natural Vanilla.
Unfortunately, the first ingredient is sugar. I guess that in the grand scheme of things, when you want cookies, you don't care so much about the sugar. But, then I looked at step 2 of the directions: Cream 1 stick of butter* (softened) in a large bowl with an electric mixer on medium speed until light and fluffy, scraping bowl occasionally. So, first ingredient is sugar, and then you want me to add a whole stick of butter?
Ok. I can fix this. When I make the Betty Crocker cookies, I add some almond milk, some flax, and then stir it all together. So, that is what I added to the Ardenne Farm mix. Oops! I added a little bit too much  milk so I needed to come up with an alternative as to not waste this mix. So, what did I do? I threw the mixture in a glass dish and hoped for the best!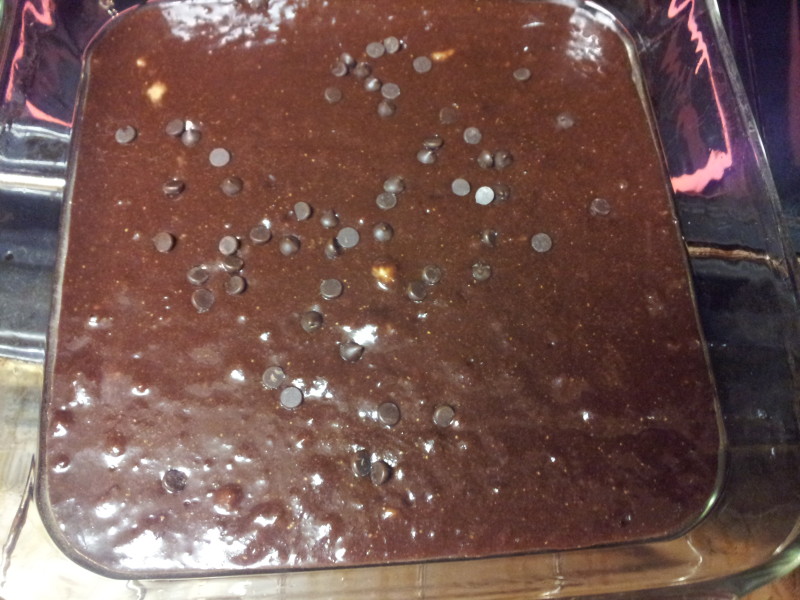 A little while later, I pulled the pan out of the oven, checked to make sure everything was cooked through, and let it cool a bit. The cookies-turned-brownies were a mixture of a cake and a brownie. It had the fluffiness of the cake, but the portability of a brownie.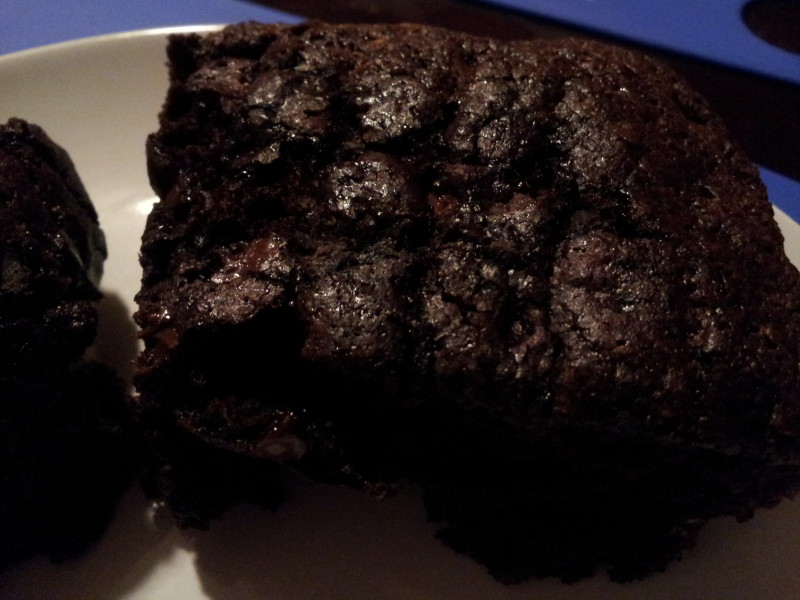 Let me tell you….I ate the whole pan in 24-hours. Please don't tell anyone!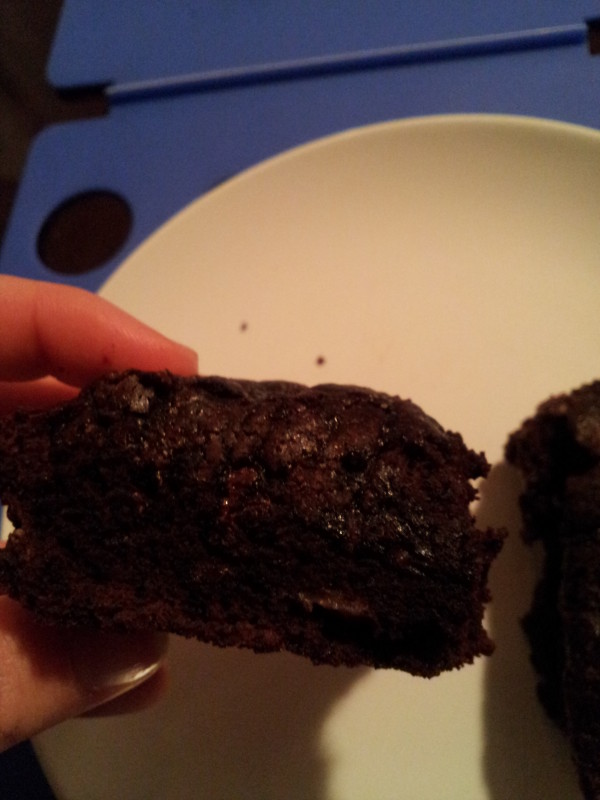 So, even though my experiment messed up this cookie mix, I still had a delicious treat, which I devoured so quickly.
Ardenne Farms has some other mixes that I would like to try: actual brownie and cake mixes, pancakes, and muffin mixes. The boxes are also reasonably priced.
If you live in California, Maryland, Michigan, North Carolina, Pennsylvania, Tennessee, or Texas, you can find these products at a retailer near you. For the rest of us, well, we will have to wait until the product becomes more main stream!

Lucky for you I am hosting a giveaway for a box of cookie mix! To enter, leave a comment below and tell my your favorite type of cookie!
*Winner will be chosen on 3/27
*Cookie mix will be shipped from Ardenne Farms
*Disclaimer: I received a free box of cookie mix for review, however all thoughts are my own!