J.M. Barrie's Peter Pan in the 360 Theater
Peter Pan 360
Two weeks ago I had the opportunity to check out the Peter Pan 360 show in Tysons, VA. Located near Tysons Corner Center is a white tent that reminds you of the circus. Once inside, though, is a theater-in-the-round. The stage is in the middle, with seats all around. Everything is built up from the ground with stadium seating so that there is a lot of room under the stage where the sets are stored and installed into place and the actors wait.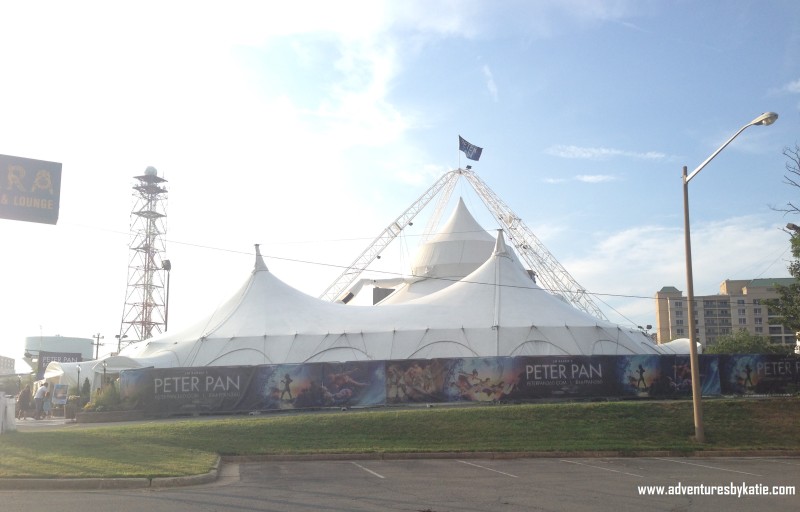 I attended a pre-show where we got to see the actors warming up and preparing for the evening show. Because the show is very active, the actors meet two and a half hours before the show to get limber, practice the fight scenes, and practice flying. They must be prepared and ready to ensure a safe and successful performance.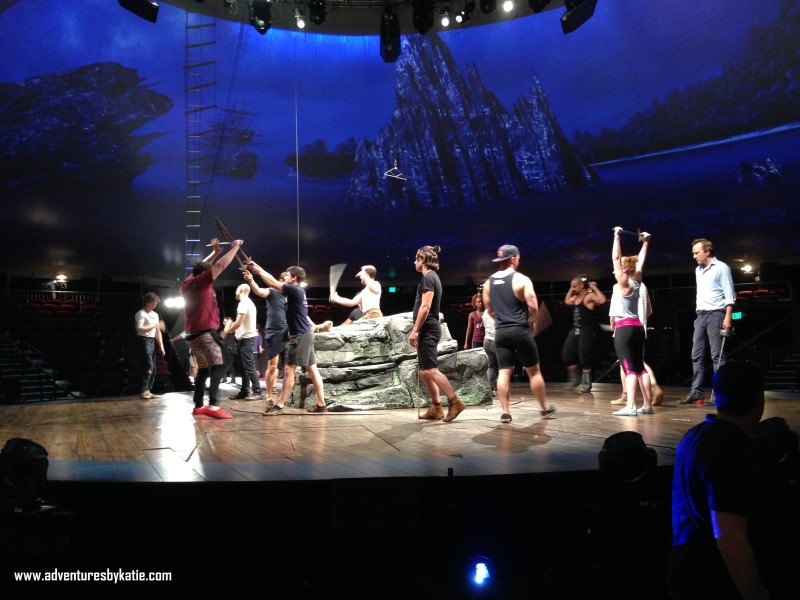 We also had the opportunity to chat with a few of the actors. Many of them come from a circus background, but some of them had never flown before the show. The fighting sequences took 5 hours a day of training for weeks! And because they all need to be in tip-top shape, the actors see a physical therapist twice a week to help them stay uninjured.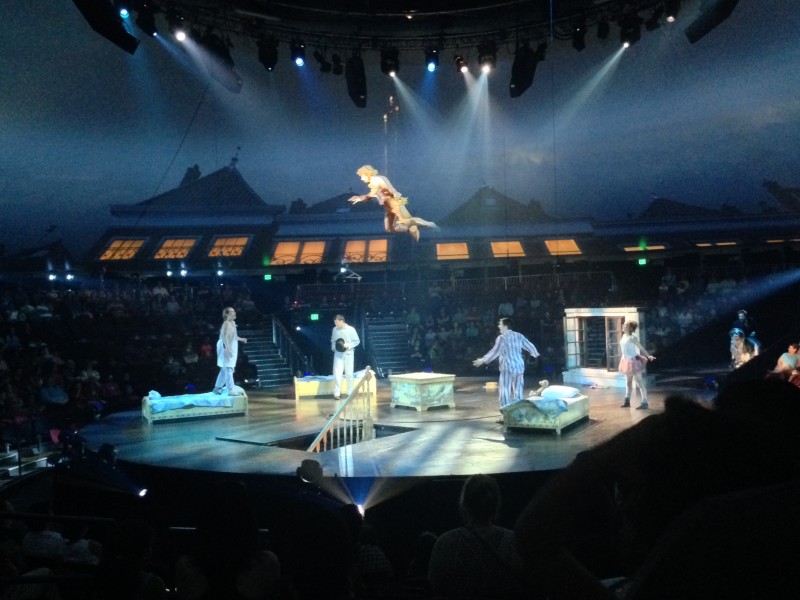 The show was amazing, and it is such an intimate setting. Because the stage is in the middle, you feel like you are actually apart of what is going on. The scenery is projected up all around you, and at times it seems like you are on the ship with Peter Pan and Captain Hook. The prop scenery is rotated up from under the stage, where it is attached upside down. There are also seven trap doors for the actors to use to get on and off the stage.

The play follows the normal sequence of Peter Pan that we all know and love, but does so in a way that breaths a new life to the story. The actors were well versed and really connected, bringing the characters themselves and the interactions between them together in a way that makes you feel like you know them and can relate to them.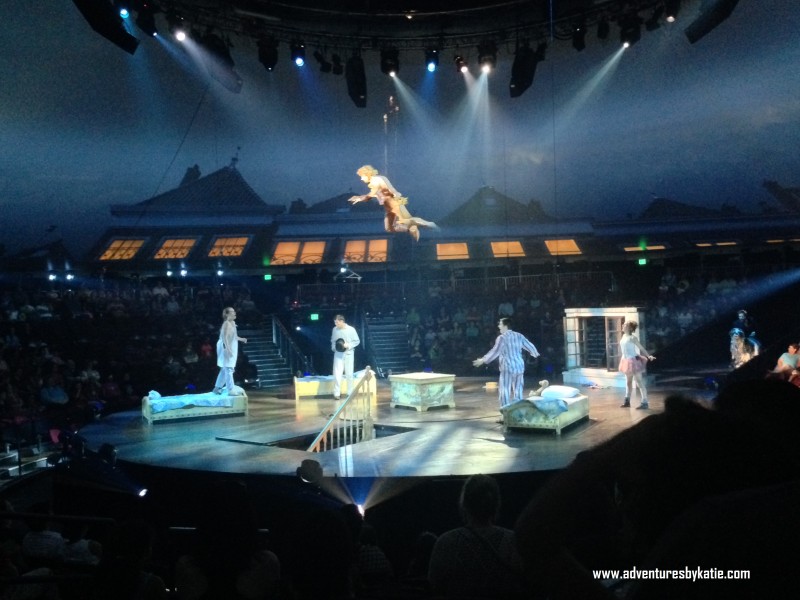 The fighting scenes during the show were impressive and very well synchronized, with sound effects and lighting that matched the intensity of the moves. My favorite part, though, were the flying sequences. Everyone was up in the air and the moving scenery was projected all around with views of London. You could almost feel like you were the one flying to Neverland!
Peter Pan 360 is not just a show, it is an experience. The theater-in-the-round idea is such a neat concept to make the audience feel a part of the story.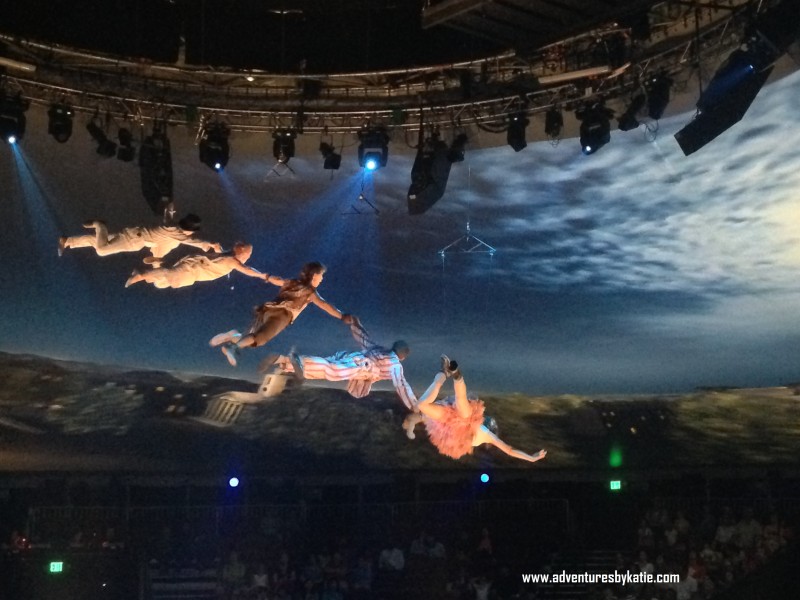 There is still time to travel to Neverland! The show will be in Tysons through August 23, 2015, and then it moves on to Texas. For more information or to purchase tickets, visit 
http://www.peterpan360.com
.