Jingle All The Way 5k & 15k | A BibRavePro Race Review
Disclaimer: I have received a free entry into the Jingle All The Way 15k as part of being a BibRave Pro. Learn more about becoming a BibRave Pro Ambassador (tell them I sent you!), and check out BibRave.com to review, find, and write race reviews!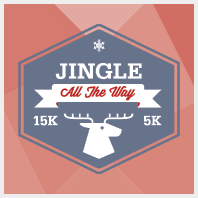 Jingle All The Way 5k & 15k
The Pacers Running Jingle All The Way 5k & 15k took place on Sunday, December 10, 2017 in downtown Washington, D.C. I knew this would be a good race because it was festively themed and Pacers always has good races! (See: Clarendon Day Run and Crystal City Twilighter).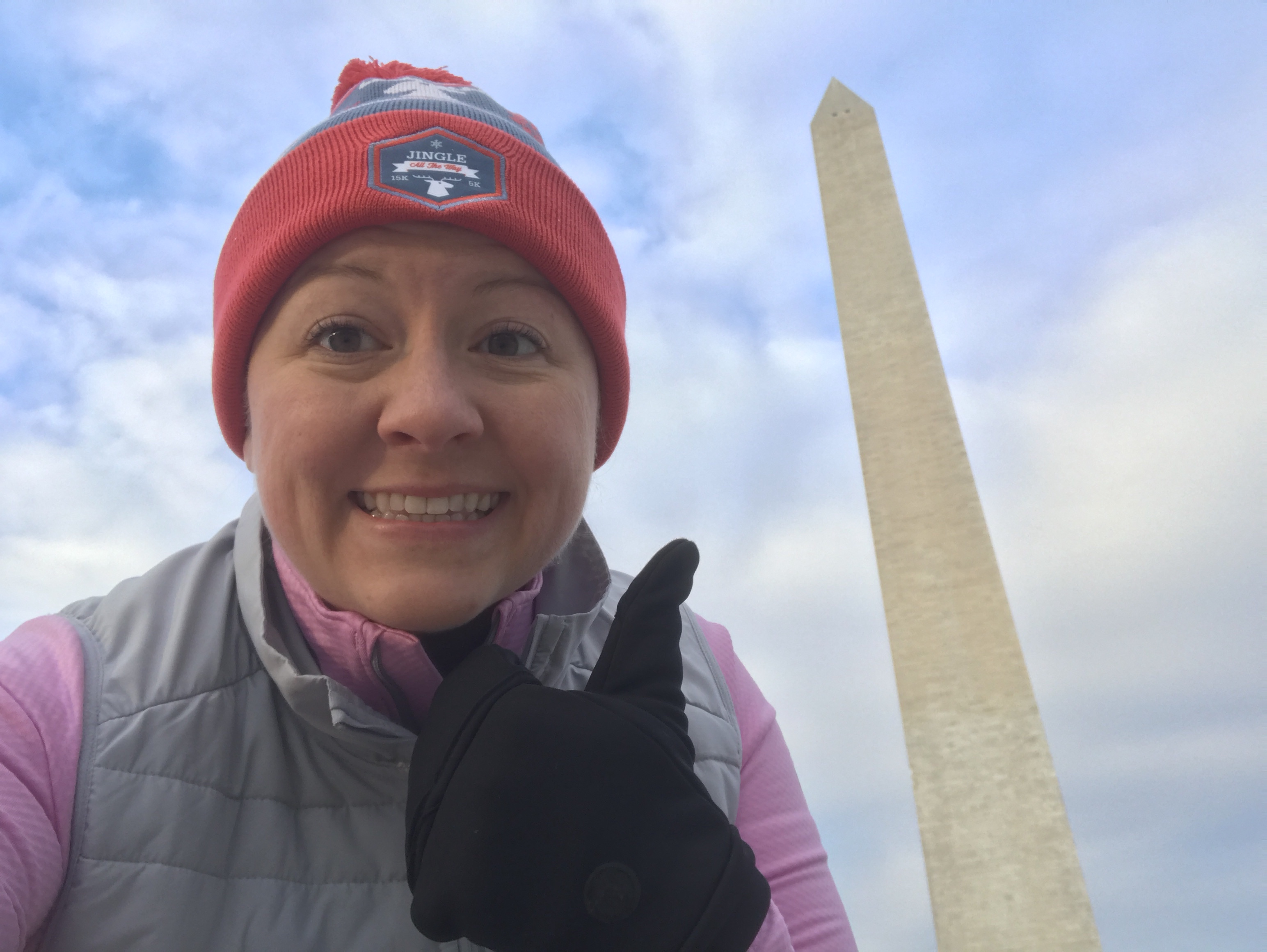 Pre-Race
The morning of the race I drove to Arlington and parked at the Pentagon City Mall. From there, I ordered a Lyft to take me downtown. The metro wasn't slated to open until 8am, and I didn't want to have to deal with finding a parking spot before the race. My ride to D.C. was quick, and I arrived at the National Monument about an hour before the 15k race time.
I did not pick up my packet before the race, so I got in the line for bib pick-up. It was a little before 8am at this point, and they wanted all of the 5k people to come to the front of the line. Understandable, but it was slightly annoying to have to just stand and wait for all of those late comers. Finally, I got my bib and picked up my awesome winter hat.
There was a row of port-o-potties at the race start, but there was also a few stalls of indoor bathrooms. There was no line for the bathrooms, so I was able to use them twice before the race began (just in case!).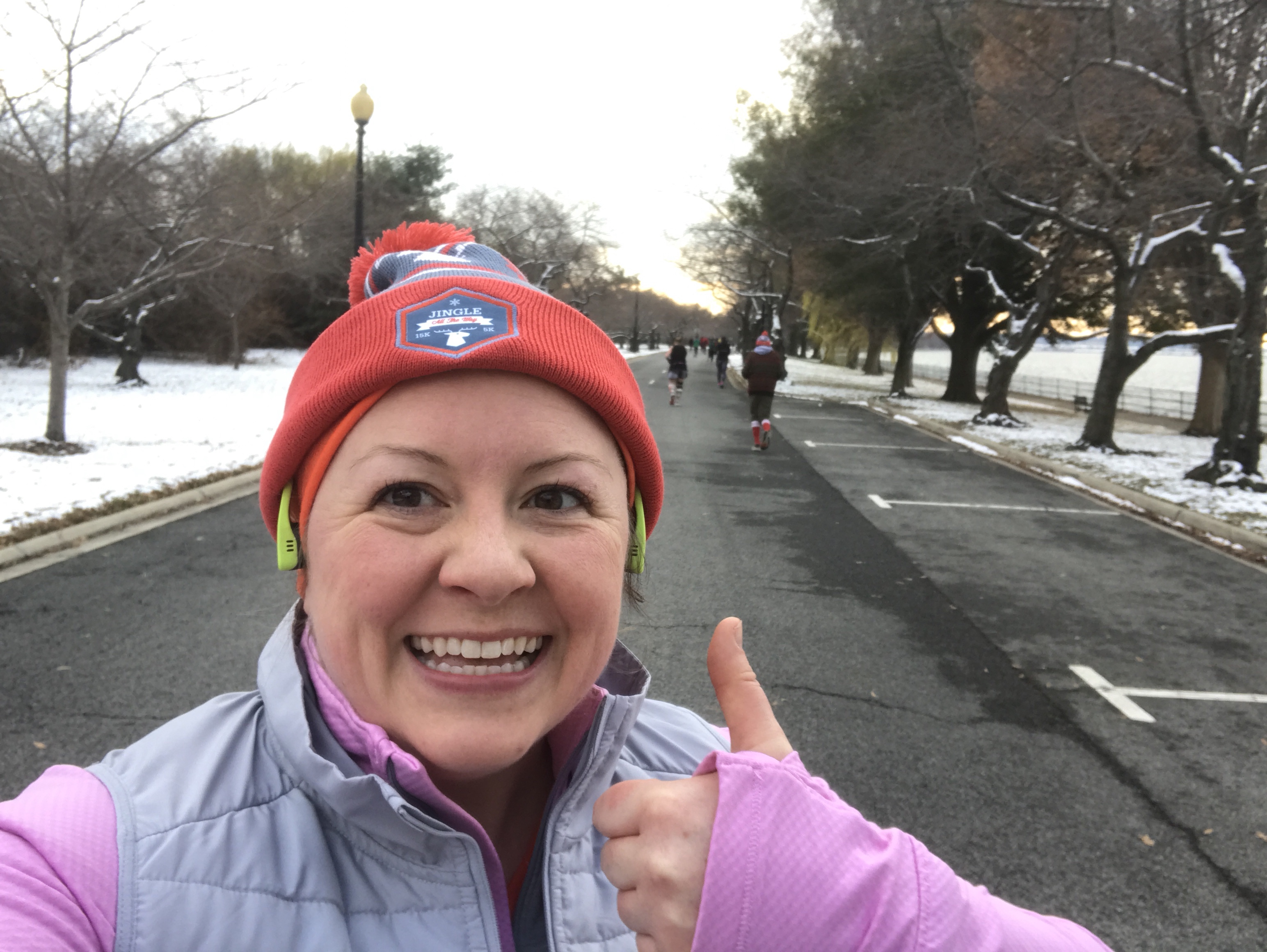 The Course
The 15k course included two out-and-backs. We started at the Washington Monument and ran towards the Kennedy Center before turning around and heading to Haines Point. After that, we headed past the Washington Monument again for about a mile and a half until heading to the finish line.
The course was especially pretty because of the freshly fallen snow the day before and for the fact that the race ran next to the water for most of the course.
There were three water and Gatorade stops for the 15k, and one stop for the 5k.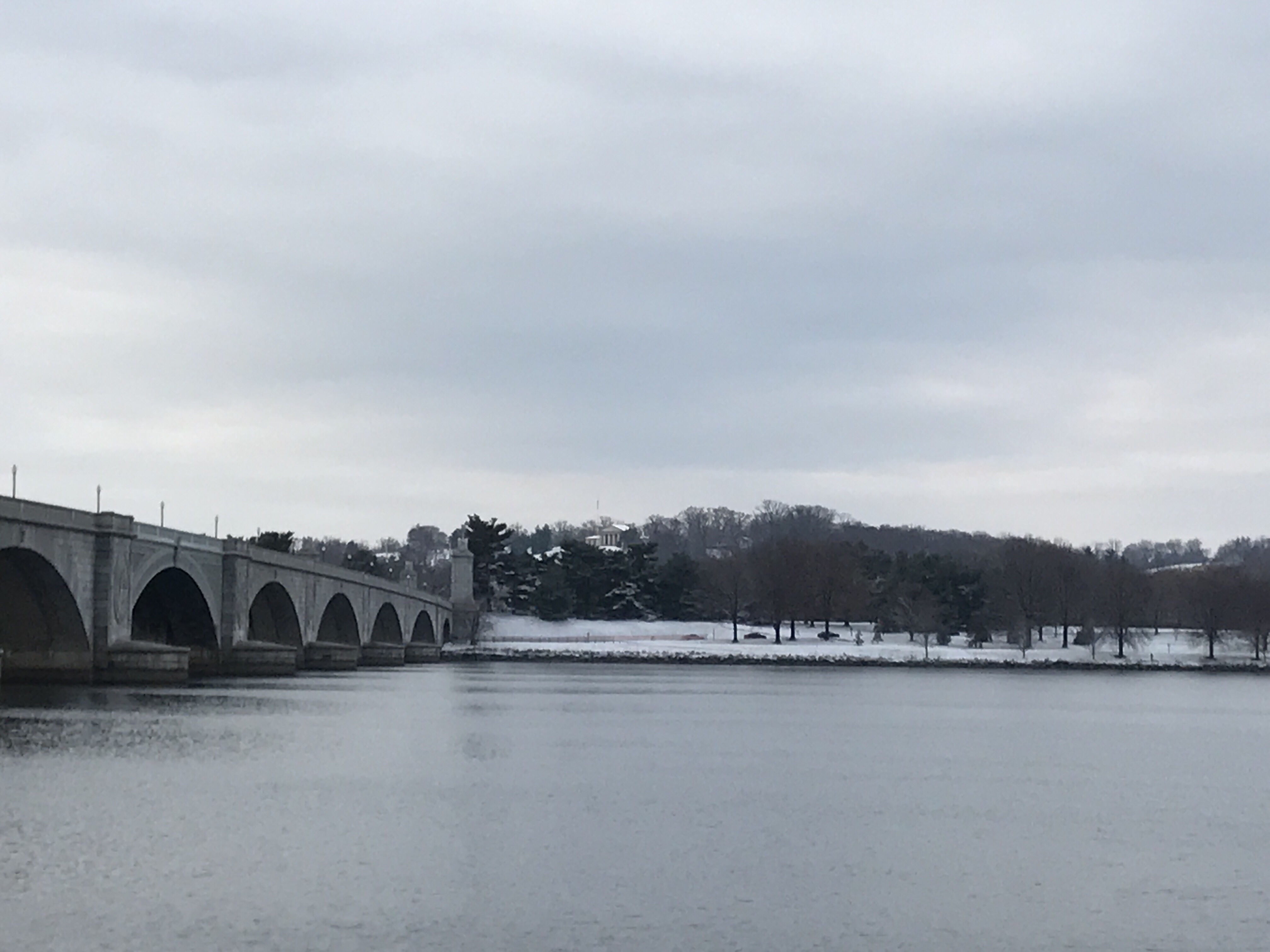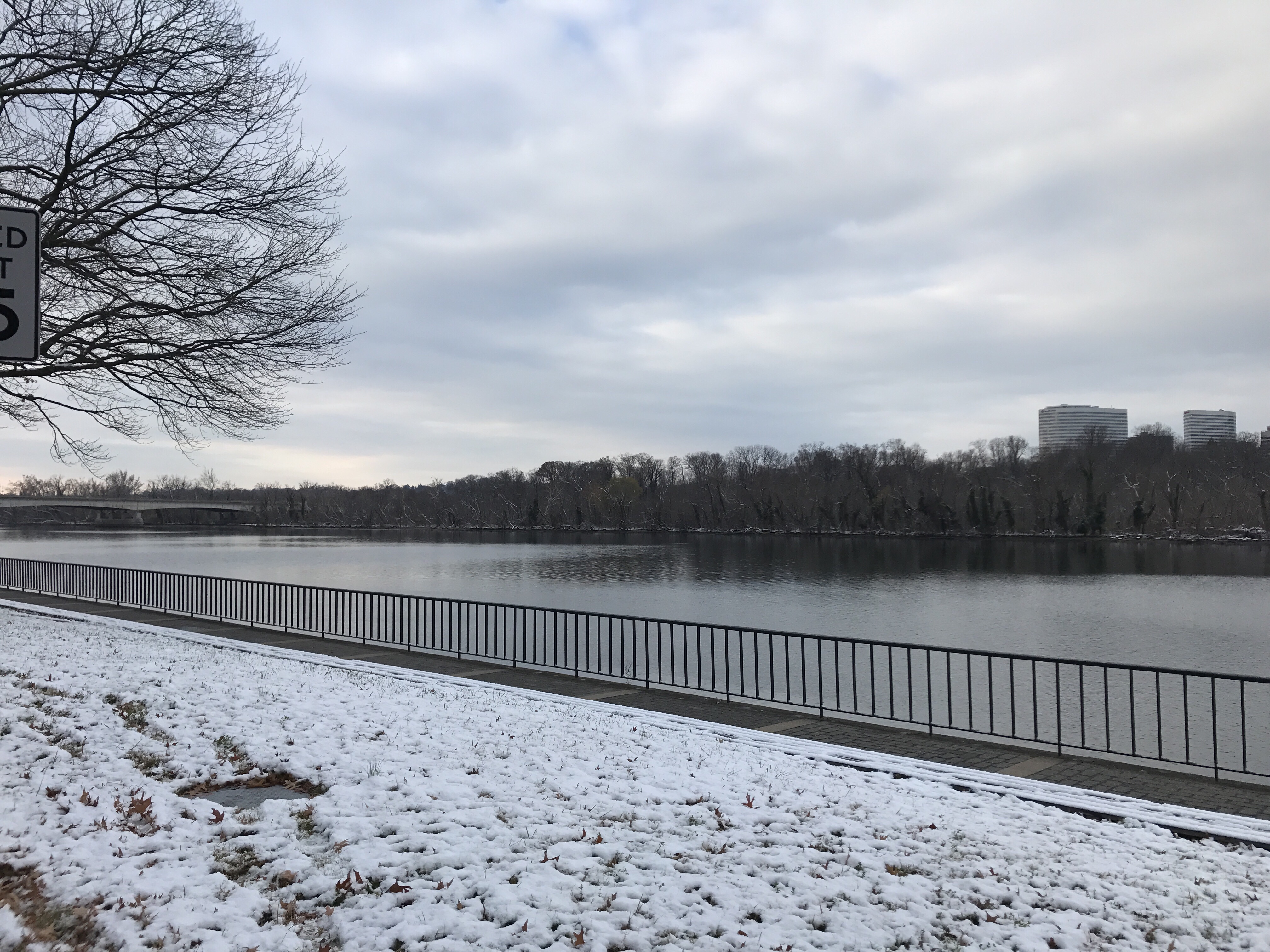 How did I do?
It was a bit cold, and I was concerned about what to wear, but my outfit kept me warm, toasty, and comfortable. The weather was in the low 30s, with a windchill in the high 20s, but it really wasn't as bad as I expected.
I was feeling pretty well during this race. The last time I ran was two weeks prior, so I wasn't completely trained, especially for the 15k distance. But I did well. My intervals were run 1 minute, walk 45 seconds. I was able to keep this up for the entire race and didn't really get fatigued until the last two miles where I had to slightly slow down. My legs were feeling pretty good, though my middle toe did start to hurt during my walk breaks. (Anyone know why? It is so annoying!)
My final time was 2:01:51, with an overall pace of 13:05. It was a good pace for me, though I was really hoping to finish before two hours. Oh well, next time! I was at the back of the pack for the finish, but that just means you get a good view of me as I cross the finish line!!
Post-Race
At the end of the race, I went to collect my medal, a bottle of water, a heat blanket, and a banana. They were also handing out donuts and coffee. I heard rumors that there was also hot apple cider, but it was all gone by the time I finished. Our bib also had a ticket for a free burger from Shake Shack!
After stopped to quickly snap a few pictures with my medal, I ordered another Lyft. I was originally planning to take the metro back to my car, but I was getting cold. I also didn't want to think about which direction to go to get to the metro station. And, Lyft was just easy. (It was less than $20 roundtrip, and I had free parking.)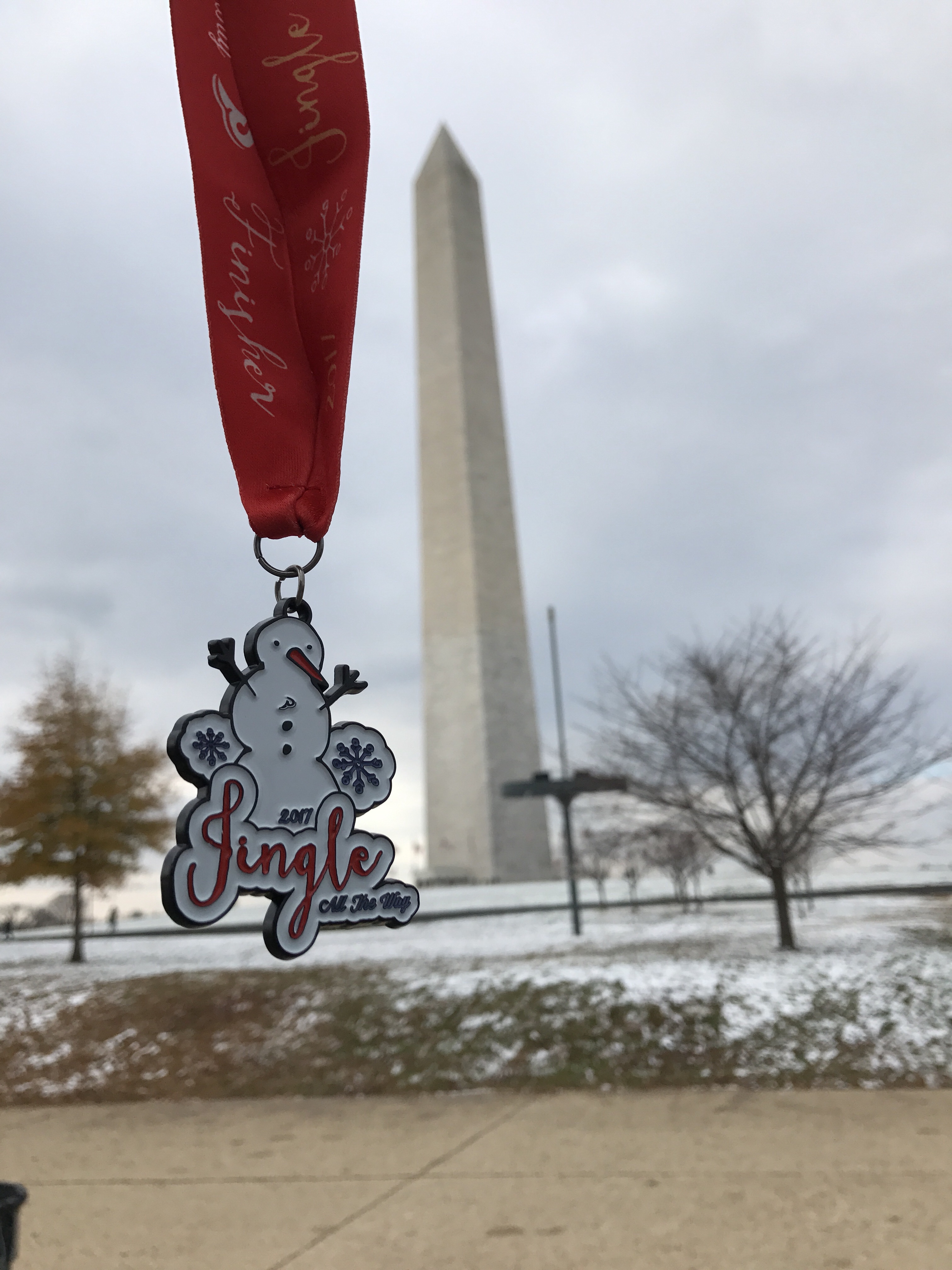 Another Review
I met up with fellow BibRavePro, Brenda! She also ran the 15k (albeit faster than me). Check out her review of the Jingle All The Way 15k!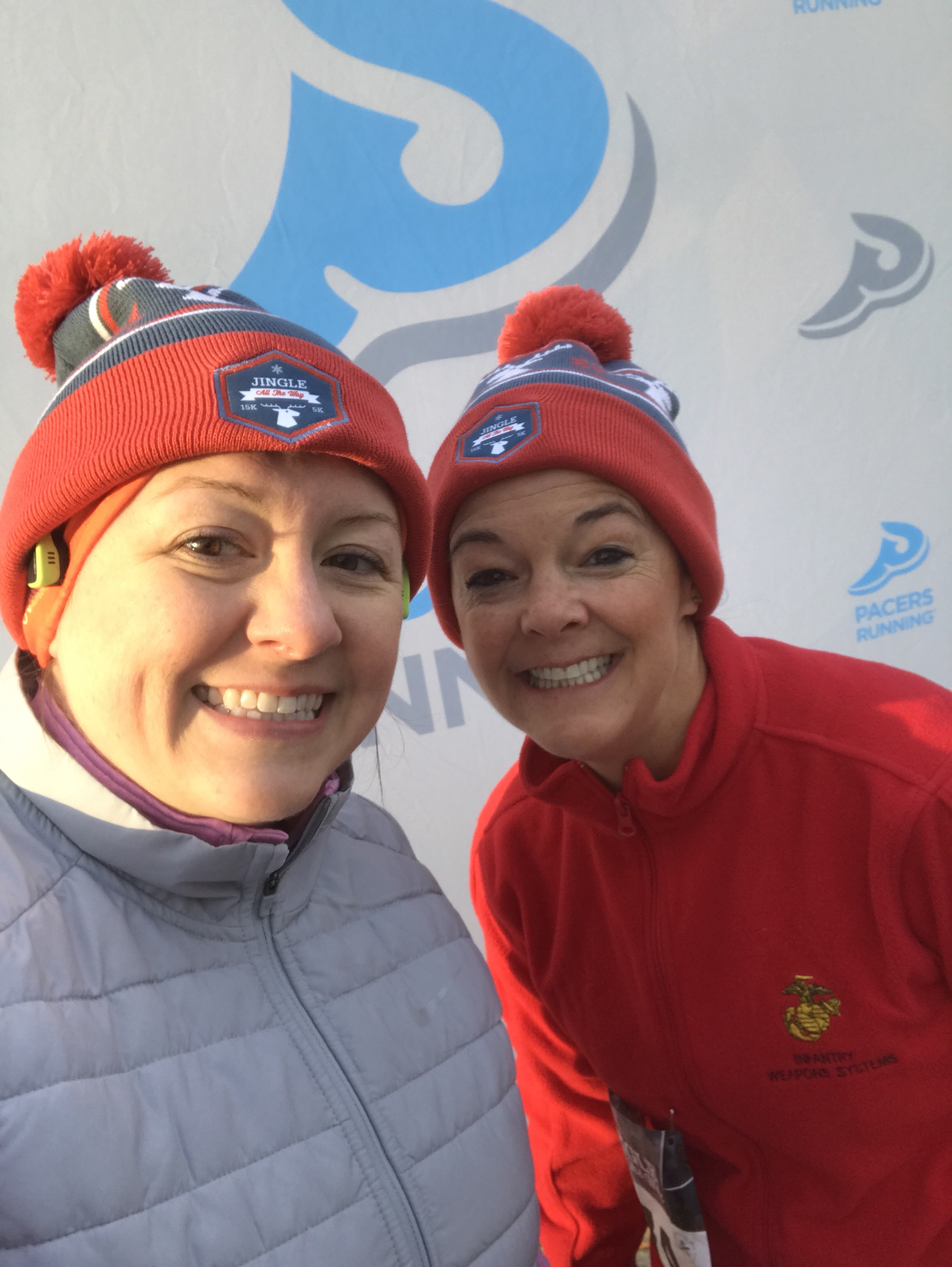 ---
Looking for more races to run? Check out 15 Races You Should Run This December and my list of 225+ New Year's Day Races to Run!