What's Up Wednesday
I worked a lot this week at a local museum gift shop (normally just an occasional weekend job) in order to get some extra spending cash for next week's Disneyland trip! It is not very exciting, but it does give me money!
I had time to take a few selfies:
I worked on doing some "remodeling". I am switching my bedroom with my office. I need more closet space in my bedroom! I had to move the bed, some desks, all the craft closet stuff, clothes, and more. I also went through bookshelves, sorting stuff to giveaway and to keep. It's been a lot of work, but when I am actually finished with everything it should be much more comfortable space and storage wise. But my back is so sore from lifting everything! It's also good because I need a change! I am used to moving around every few years. I have now been in this house for over 4 years! That is a really long time to be in one place for me!
My 30th birthday was on Sunday. You can read my birthday post here! For my birthday I ran the Leesburg 20k.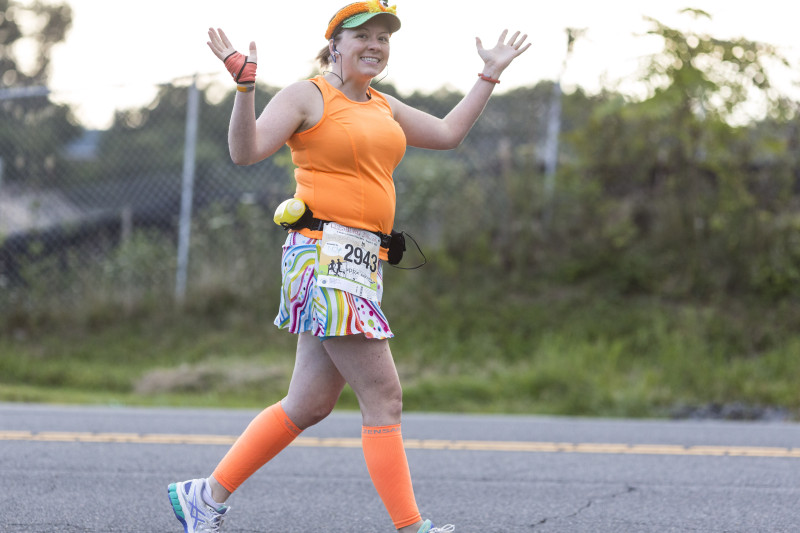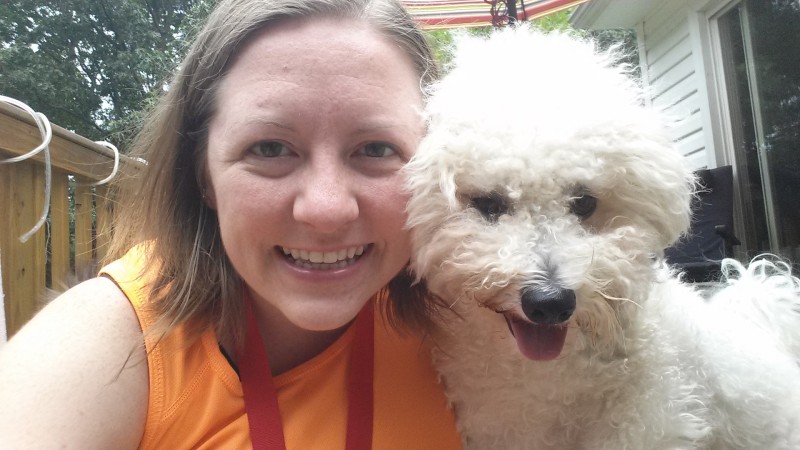 Maestro went in for a haircut on Tuesday. Here is his before picture: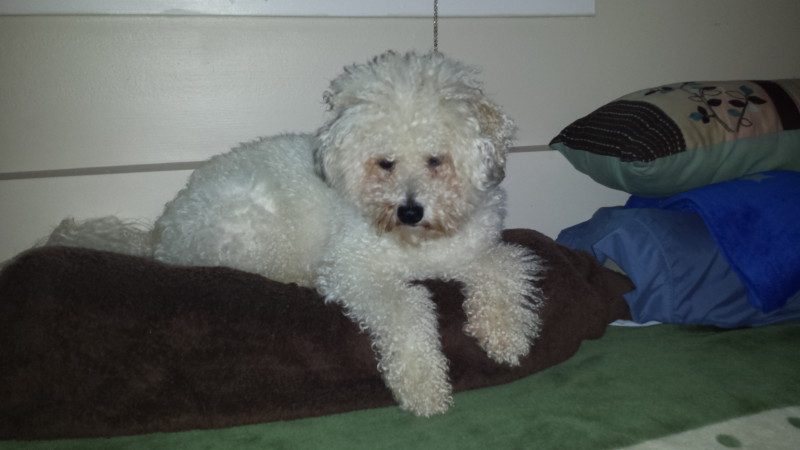 And his after: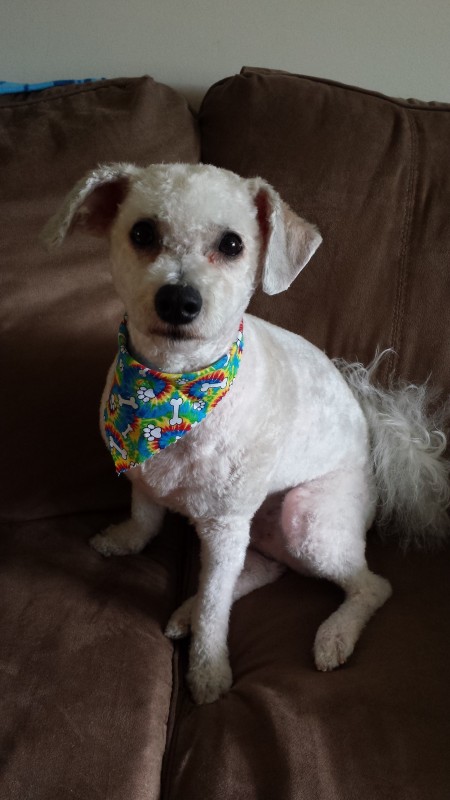 He had missed his last grooming so his fur was too thick to cut. He looks like a completely different dog!