New Year's Day 5k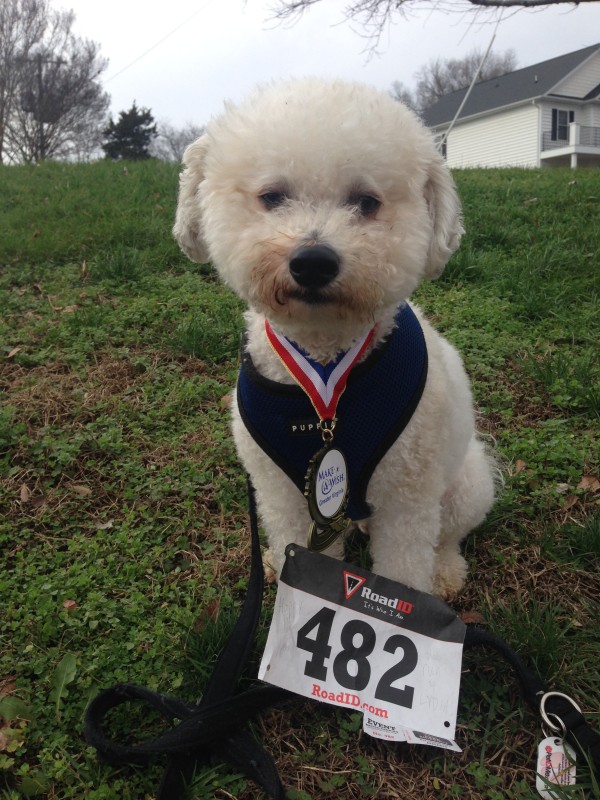 The end of my 2015 racing season (and technically the beginning of my 2016 one) was with Bishop's Events New Year's Day 5k in Fredericksburg, VA. This race wasn't too early in the morning, so I had no problem dragging my but out of bed for the 12pm race. There were a lot of people in attendance, probably to start with the keeping of their resolutions!
We ran down by the river, and it was a beautiful view as always. The race starts running through parking lot and across the grass (this course is slightly changing for the 2016 season to eliminate this part), and then to the bike path.
The weather was pretty nice. I was wearing a t-shirt along with my running tights and completely comfortable – very unseasonable, but lovely.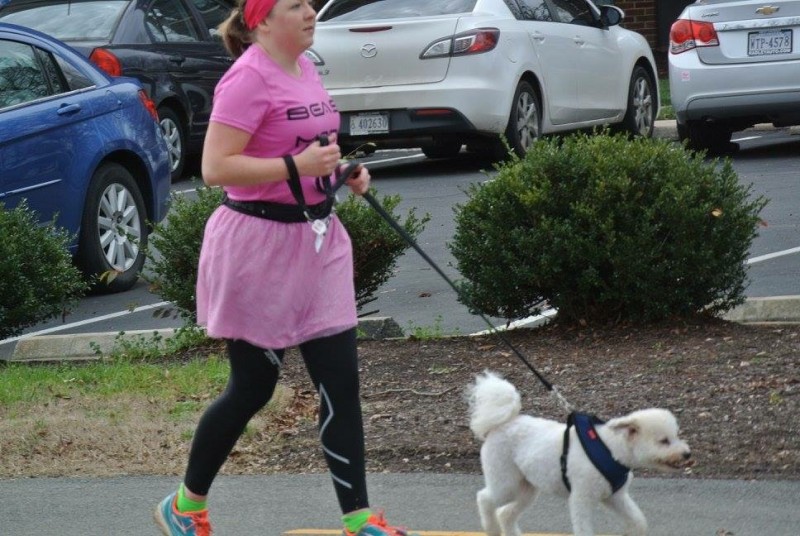 Maestro and I finished the 5k in 39:59, and he proudly wore his medal as he posed for pictures. Of course, he was the cutest dog there!
Bishop's Events is gearing up for their 2016 and has tons of race on the schedule to fit everyone's desires. They are offering:
33 – 5ks
9 – 10ks
6 – Halfs
3 – 10Milers
2 – 5Milers
CHANGES FOR 2016 – They are offering medals at all of the events this year (included in our registration price).  Events will now offer a technical shirt with registration instead of the previous cotton option.