Gluten-free & Vegan in Massachusetts – Roots Kitchen & Juice Bar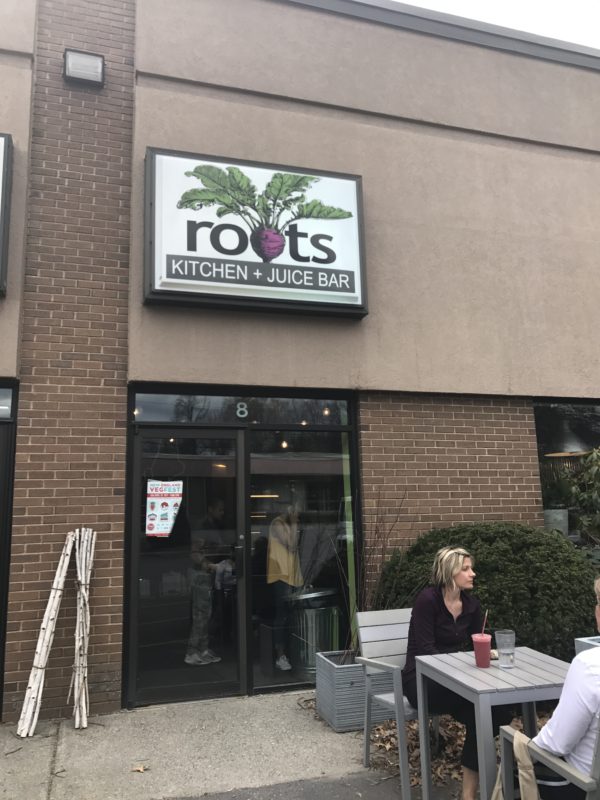 Roots Kitchen & Juice Bar is located in Leominster, MA. I discovered this tasty little restaurant while going to visit my grandparents over spring break. It was a great find – I never thought there would be a vegan-friendly restaurant nearby!
Next door to the restaurant is The Roots Market and Yoga Studio. The Market carries vitamins, body care, organic produce, organic and specialty grocery, bulk foods, bulk herbs & spices, frozen and refrigerated foods, fair trade gifts, and books.
The Kitchen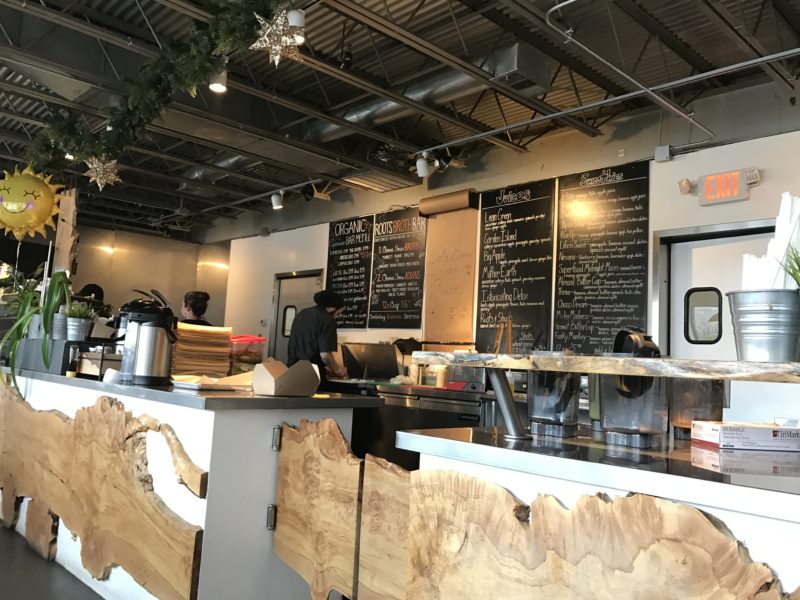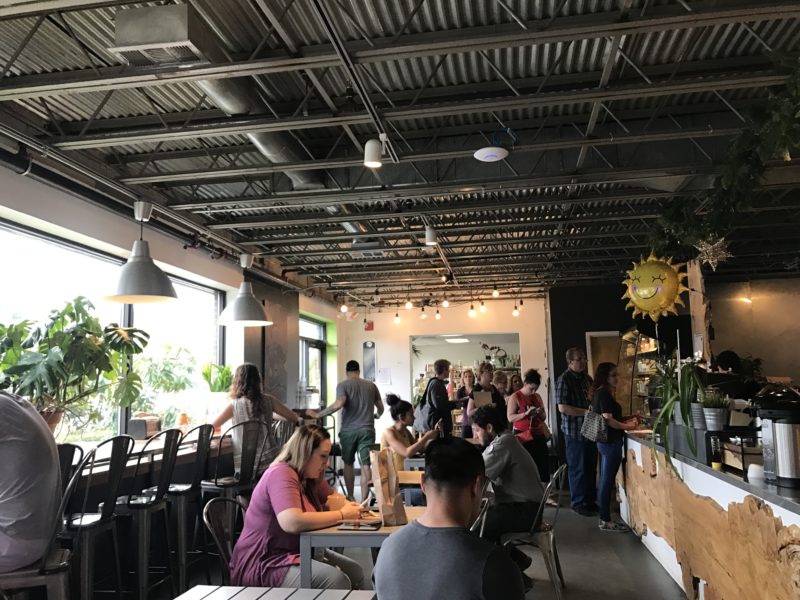 The Menu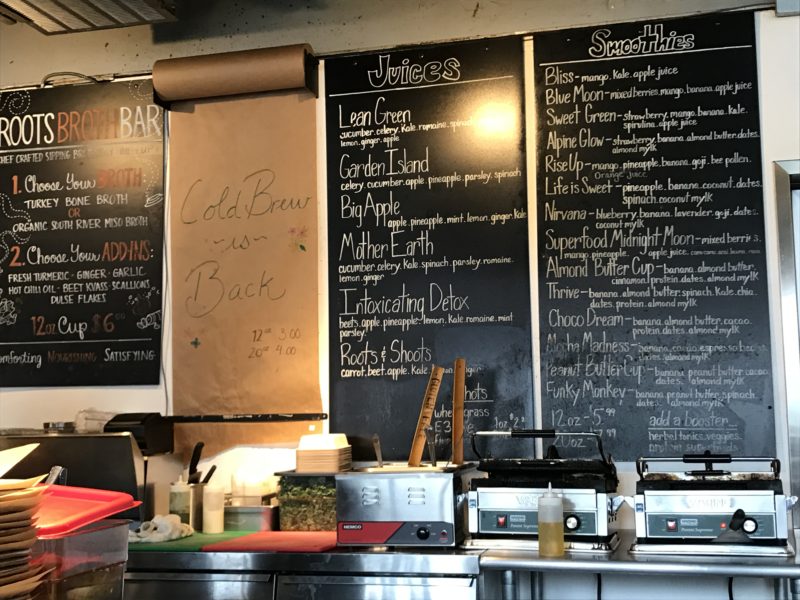 Roots Kitchen has a lot of Juice and Smoothie options. I ordered the "Life is Sweet" smoothie, which has pineapple, banana, spinach, coconut, dates, and coconut mylk. The smoothie was thick and delicious.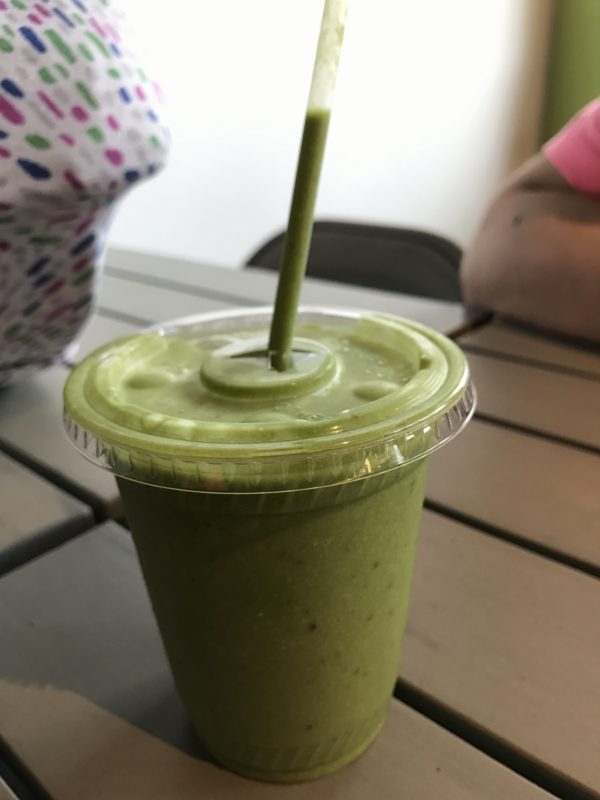 The menu includes sandwiches, salads, soups, and protein bowls. I decided on the Dragon Bowl, which includes short grain brown rice, mixed greens, baked tofu, cucumbers, cabbage, cashew curry dressing. The salad comes in a recyclable carton and lid, ready for takeout.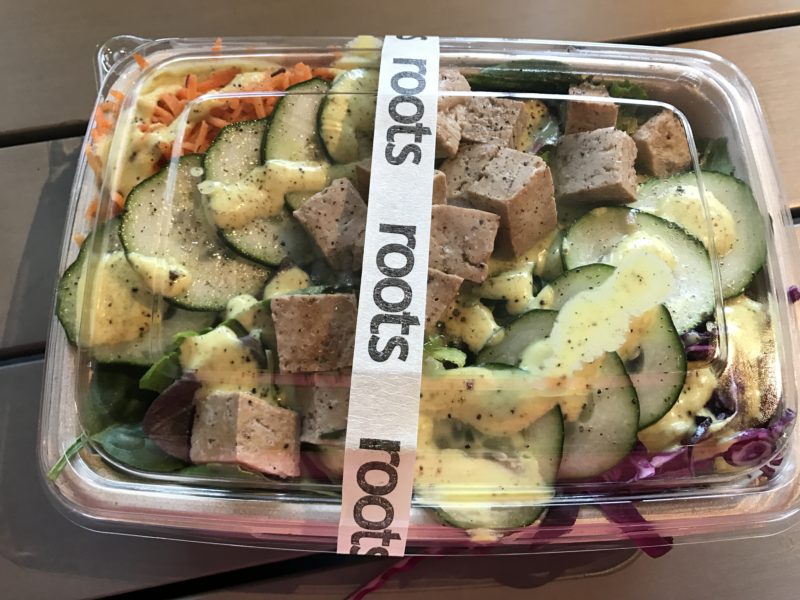 The Dragon Bowl was HUGE! I could only eat half of it, and then saved the rest for a snack later. I loved the mix of vegetables (and that it was more than just greens). The curry dressing was very flavorful.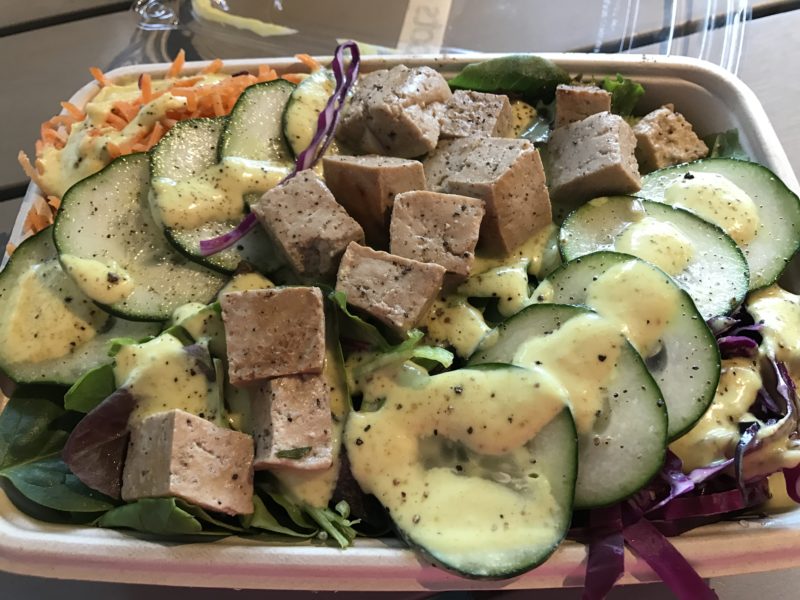 My husband ordered the TLT Sandwich: Tempeh & Vegenaise with mixed greens and a tomato. The picture didn't turn out very good, but he thought it was a pretty good sandwich.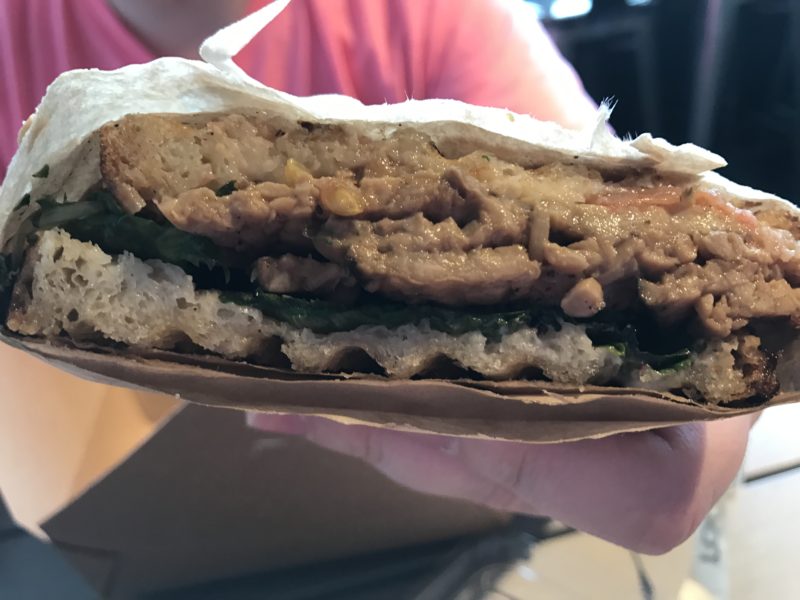 Hours & Location
Monday: 10am-6pm
Tuesday: 10am-6pm
Wednesday: 10am-6pm
Thursday: 10am-7pm
Friday: 10am-7pm
Saturday: 10am-6pm
Sunday: closed
100 Crawford St.
Leominster, MA 01453
978-534-7668
(978) 534-7636 (fax)