Sweet Potato Black Bean Soup
I have teamed up with Kelli's Vegan Kitchen and Carob Cherub to start a link-up where we will be making and linking different recipes using the Ingredient of the Month. This month's ingredient is Sweet Potato! If you are interested in adding a recipe, please do so below! If you would like to be a monthly host, please visit here 🙂
---
I was trying to decide what to make using the sweet potato and was having a difficult time coming up with me. Luckily (or not so luckily), it has been cold and windy this week, so that gave me the idea of making a soup. The soup I'm loving right now is my Thai Butternut Squash Soup, with butternut squash and chickpeas. I thought about making this soup with sweet potatoes instead, but decided to mix it up a little bit more.
This soup is more of a Mexican flavor and is very hearty. I made it in the crock pot and it was pretty much ready when I got home from work. I love things that cook themselves! This recipe made a FULL crock pot of food and will feed many people!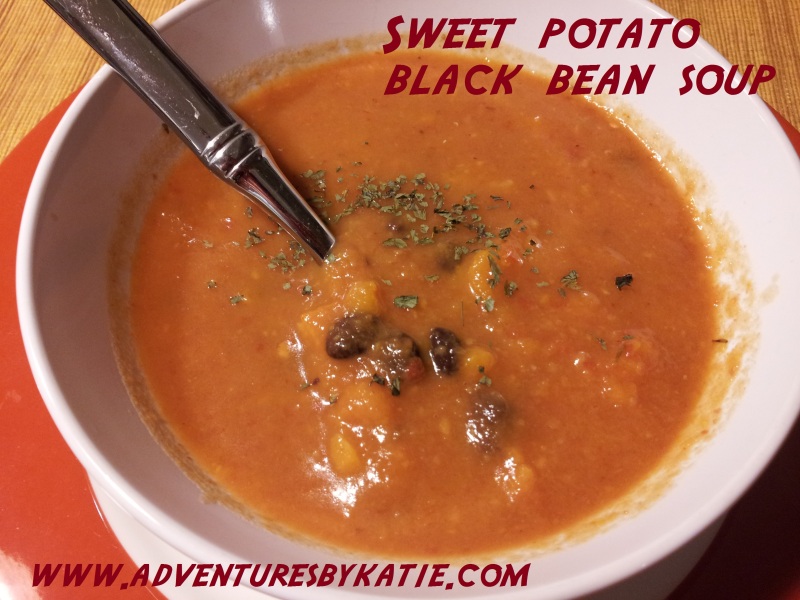 Sweet Potato Black Bean Soup
4 Sweet Potatoes, peeled and chopped
1 can (28 oz) Crushed Tomatoes
1 carton (32 oz) Vegetable Broth
1 can Coconut Milk
2 cans Black Beans, drained and rinsed
1 Onion
1 teaspoon Garlic, minced (2 cloves)
2 teaspoon Cumin
1 teaspoon Coriander
1 teaspoon Thyme
1 teaspoon Crushed Red Pepper (to taste)
1 teaspoon Salt
Juice from half a lime
2 dried red chili peppers (to taste, optional!)
Directions
1. Peel and chop the sweet potatoes and the onion
2. Add all of the ingredients to the crock pot EXCEPT the black beans and coconut milk
3. Cook on low while you are at work!
4. Remove the chili peppers!
5. Using a handheld blender, purée everything in the crock pot to your desired consistency.
6. Add the coconut milk and black beans and mix well.
7. Cook for a few more minutes while you get the table ready, call the kids, etc
8. Eat and Enjoy! I topped mine with some cilantro.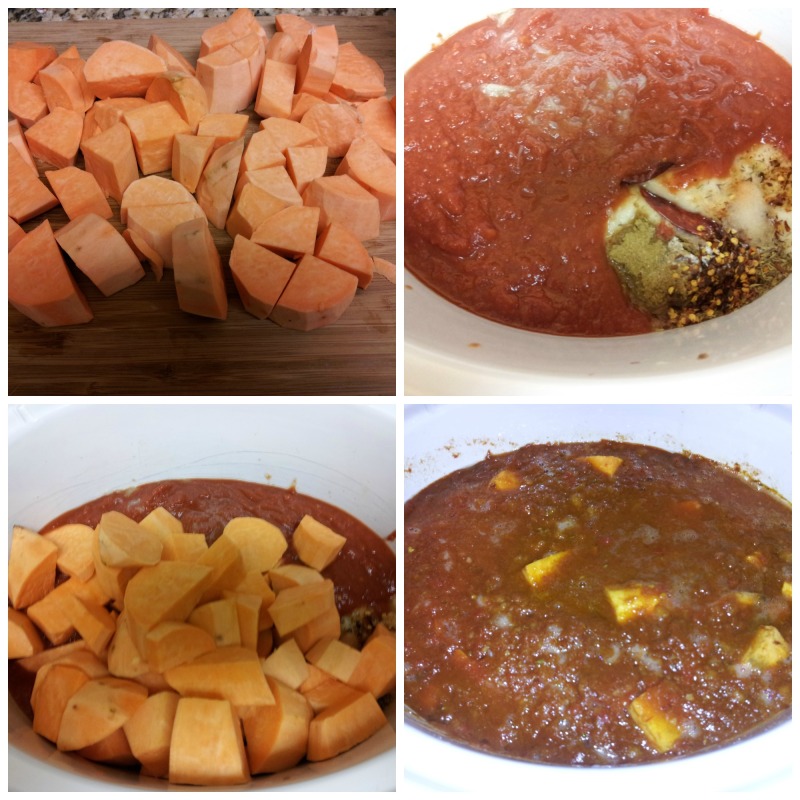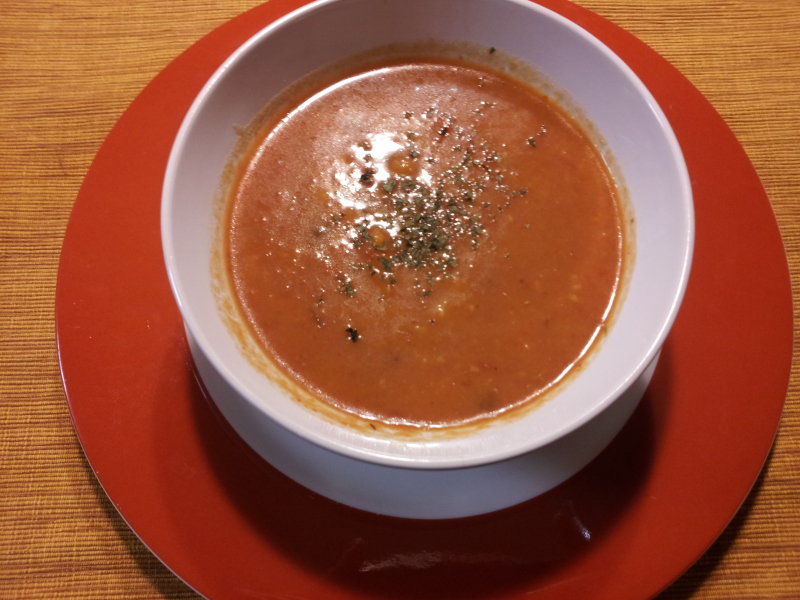 ---
 The Ingredient of the Month for November 2014 is the
Sweet Potato

!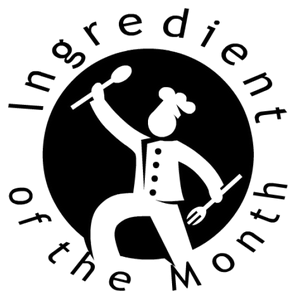 Do you have any recipes using sweet potatoes? Link them up!
Want more information about this link up or becoming a host? Visit the Ingredient of the Month page!