Sesame Orange Tofu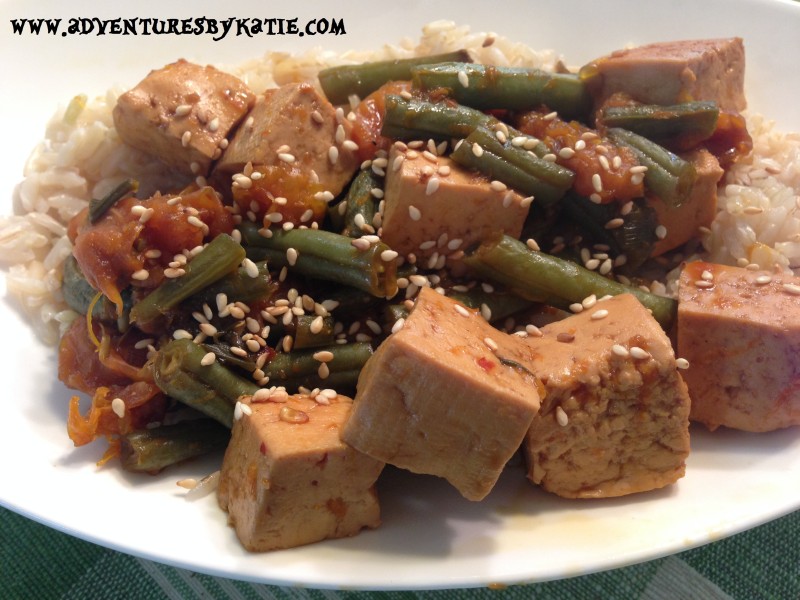 It's really hard to find gluten-free and vegan Chinese food take-out, so unless I want to order steamed vegetables without sauce, I am left up to my own creations. I already had all of these ingredients, so I just had to get to work to make this really delicious dinner. I could have eaten an entire bucket of this, it was that good!
Sesame Orange Tofu
Ingredients:
Basmati rice, cooked
1 package extra-firm tofu
Fresh green beans
1 teaspoon hot pepper sesame oil
1/4 cup chopped green onions
1/2 teaspoon crushed red pepper
1 clove garlic, minced
1 Tablespoon ginger paste
1/3 Cup tamari
2/3 cup rice vinegar
3 Tablespoons sugar of choice (I used coconut sugar)
3-4 clementines
Sesame seeds for garnish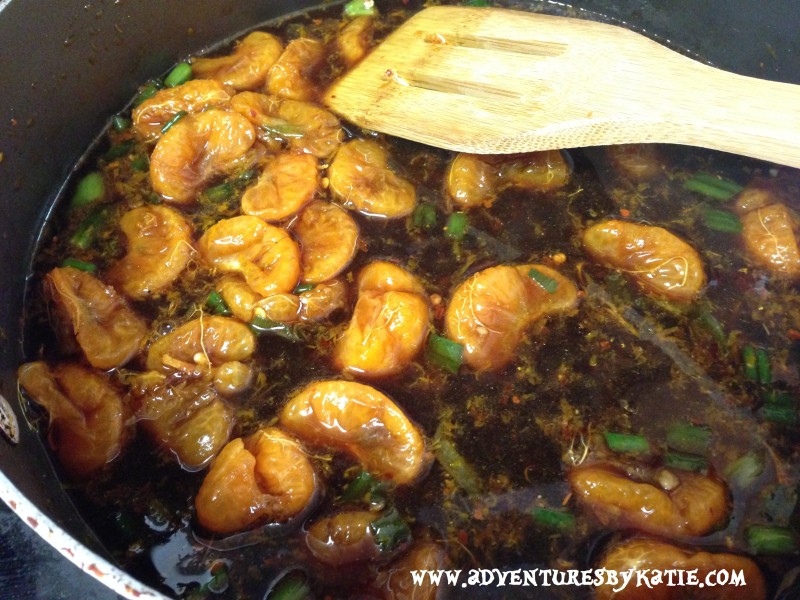 Directions:
1. Set the rice on to cook (or in your rice cooker).
2. Drain the tofu, place on a towel, and put something heavy on it to press out extra liquid.
3. Wash and chop the green beans. Wash and chop the green onions.
4. Steam the tofu and green beans by filling a  small pot with 2 inches of water and bring to a boil. Place a steam basket over the pot and place the tofu and green beans inside. Reduce to medium heat, cover and steam for 10 minutes.
5. Add the sesame oil to a skillet over low heat. Then, add the tamari, rice vinger, sugar, orange zest, orange sections, green onions, red pepper flakes, garlic, ginger, and 1/2 cup water.
6. Add the steamed green beans and tofu, stirring gently to coat with sauce while being careful not to break the tofu  apart. Cook until everything is heated through, about 5 minutes.
7. Plate, add some sesame seeds, and enjoy!