Review: Yorkshire Mayfair Sheet Set
In the winter I swear by fleece sheets because they are super soft and very warm. In the spring and summer, though, it is too hot for fleece and I've been looking for a good alternative. I was sent this Yorkshire Mayfair Sheet Set
 for review and was really hoping that it would work for me.
These sheets were pretty soft and I excitedly put them on my bed. They fit perfectly! Yay! I went to bed comfortable.
The next morning I woke up to this: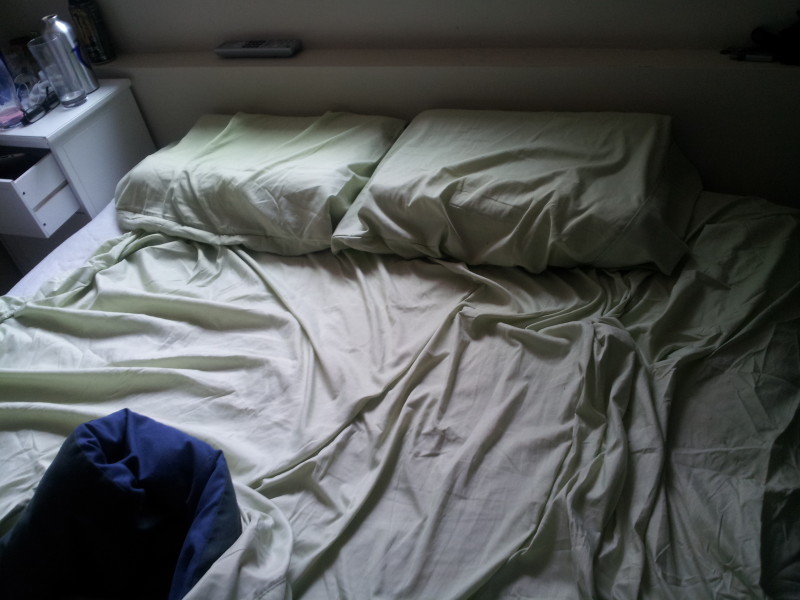 and this: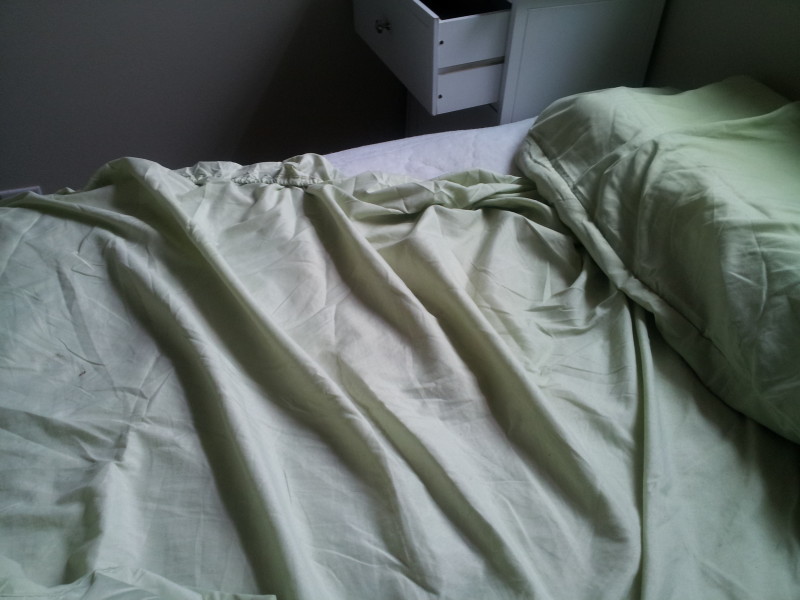 Even though I remake and refit the sheets on the bed every night, I always wake up with the fitted sheet half off the bed. We are not crazy sleepers and have never had a problem before with sheets not staying on the bed. Unfortunately, I think these sheets are TOO silky smooth because they just WILL NOT stay on the bed.
Unfortunately, I don't think these sheets will be getting much use on my bed, unless all my other sheets are dirty. This is a bummer because I really wanted to like these, and they have been getting good reviews online.
*Disclaimer: I received a free set of sheets for my honest opinion*