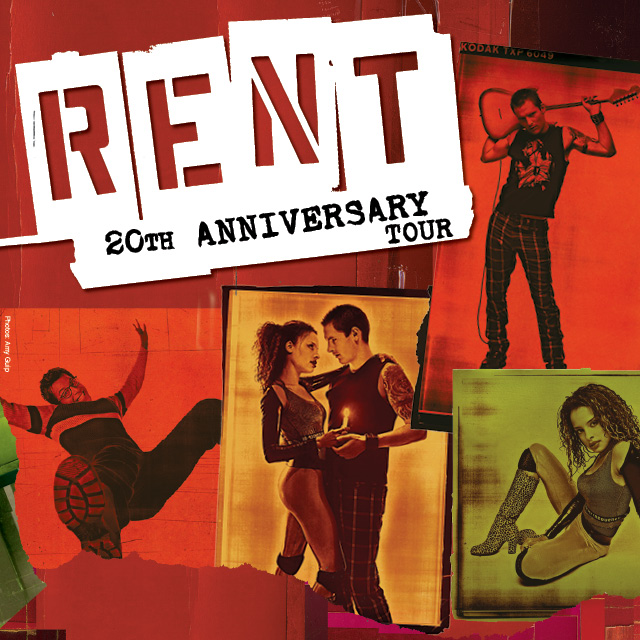 RENT is one of my favorite musicals. I have seen it multiple times on Broadway, love the movie, and know the words to all of the songs! I am super excited to see RENT here in my hometown! #NoDayButToday
The RENT 20th Anniversary Tour will be showing at the National Theatre from Tuesday, November 12 – Sunday, November 17, 2019.  Tickets are currently on sale and may be purchased at TheNationalDC.com, by calling 1-800-514-3849, or in person at the National Theatre Box Office (open Monday-Friday from 12pm-6pm and two hours prior to every performance).
The National Theatre is located at 1321 Pennsylvania Avenue NW, Washington, D.C.
RENT Synopsis
In 1996, an original rock musical by a little-known composer opened on Broadway… and forever changed the landscape of American theatre. Two decades later, Jonathan Larson's RENT continues to speak loudly and defiantly to audiences across generations and all over the world. Now, this Pulitzer and Tony Award-winning masterpiece returns to the stage in a vibrant 20th anniversary touring production. A reimagining of Puccini's La Bohème, RENT follows an unforgettable year in the lives of seven artists struggling to follow their dreams without selling out. With its inspiring message of joy and hope in the face of fear, this timeless celebration of friendship and creativity reminds us to measure our lives with the only thing that truly matters — love.
Recommended for ages 13 and up.
Run time: Approximately 2 hours, 35 minutes, including one intermission.
Review of the Show
My review of the show will be up after opening night! I am so excited!