Put Me In The Story: Easter Surprise – Personalized Book Review
*Disclaimer: I received a free book in exchange for my honest thoughts and opinions. No other compensation was received.*
Put Me In The Story: Easter Surprise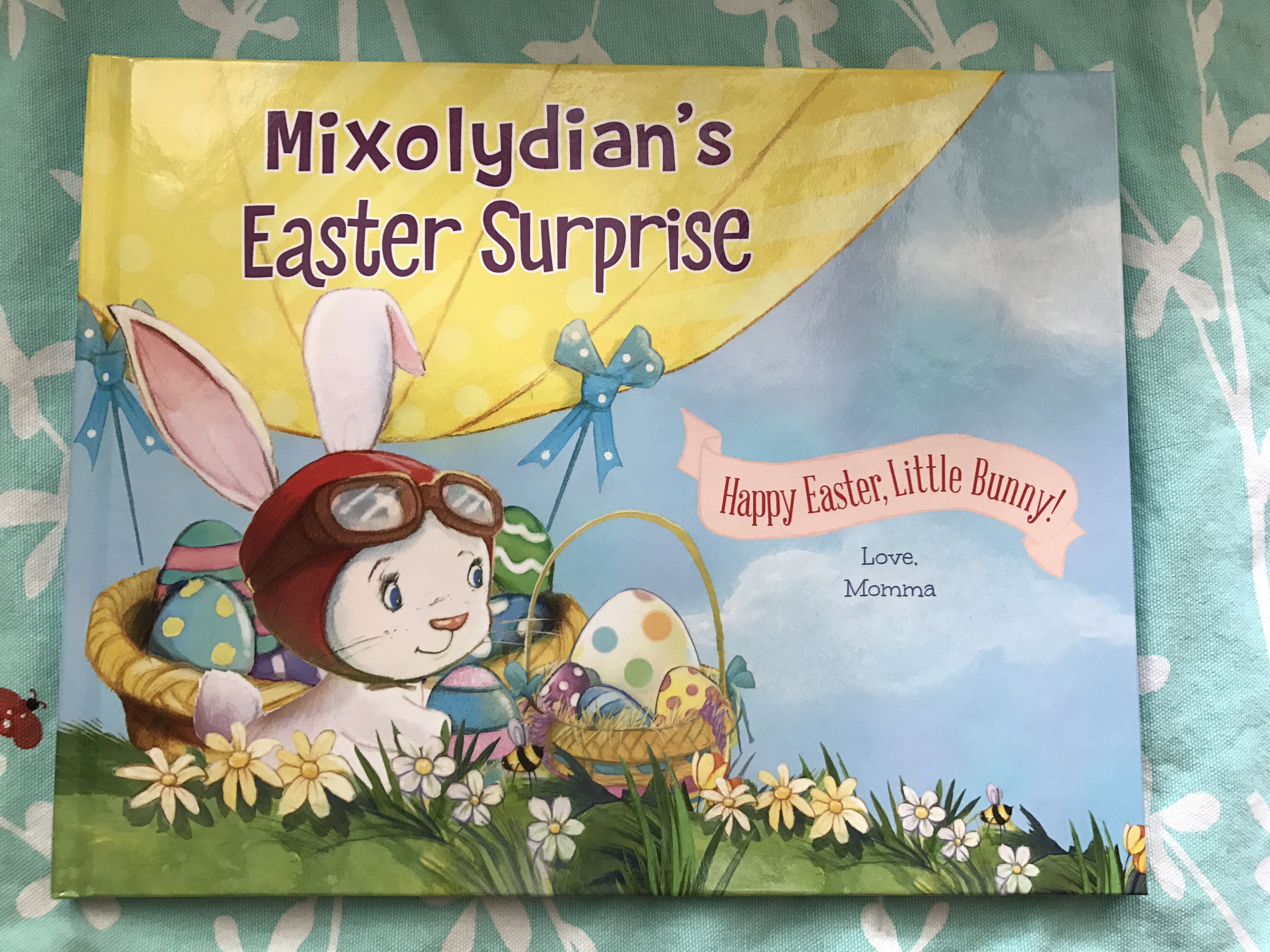 My daughter has a very unique name: Mixolydian. She will be the only person with this name unless people decide that they love it and want to start using it! 😉  I love her name and hope she will too!
The downside to having an uncommon name, though, is that you will never find one of those personalized key chains that you find at every tourist destination. But, I'm okay with that. There are other ways to have personalized items. via Etsy and other small businesses.
I was excited to learn about Put Me In The Story because Mixolydian is my first child and we don't have a built up library of children's books. This company creates personalized books for kids by taking bestselling children's picture books and well-loved characters, allowing your child to be the star of the story alongside their favorite characters.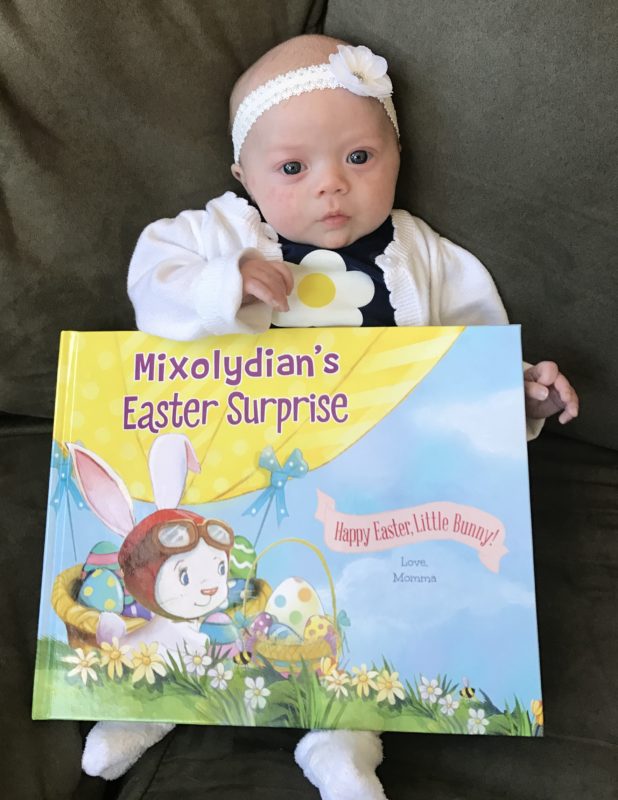 Easter is coming up, and I decided I wanted to choose an Easter story for Mixolydian. There were quite a few different Easter books and other personalized items to choose from. The Easter Surprise looked super cute, and I entered in the required information. This book will make an AWESOME Easter Basket gift 🙂
Personalization Options
The different personalized options include hardcover or softcover book, along with the child's name, hometown, gender, who the book is from, a personalized dedication, and an optional picture.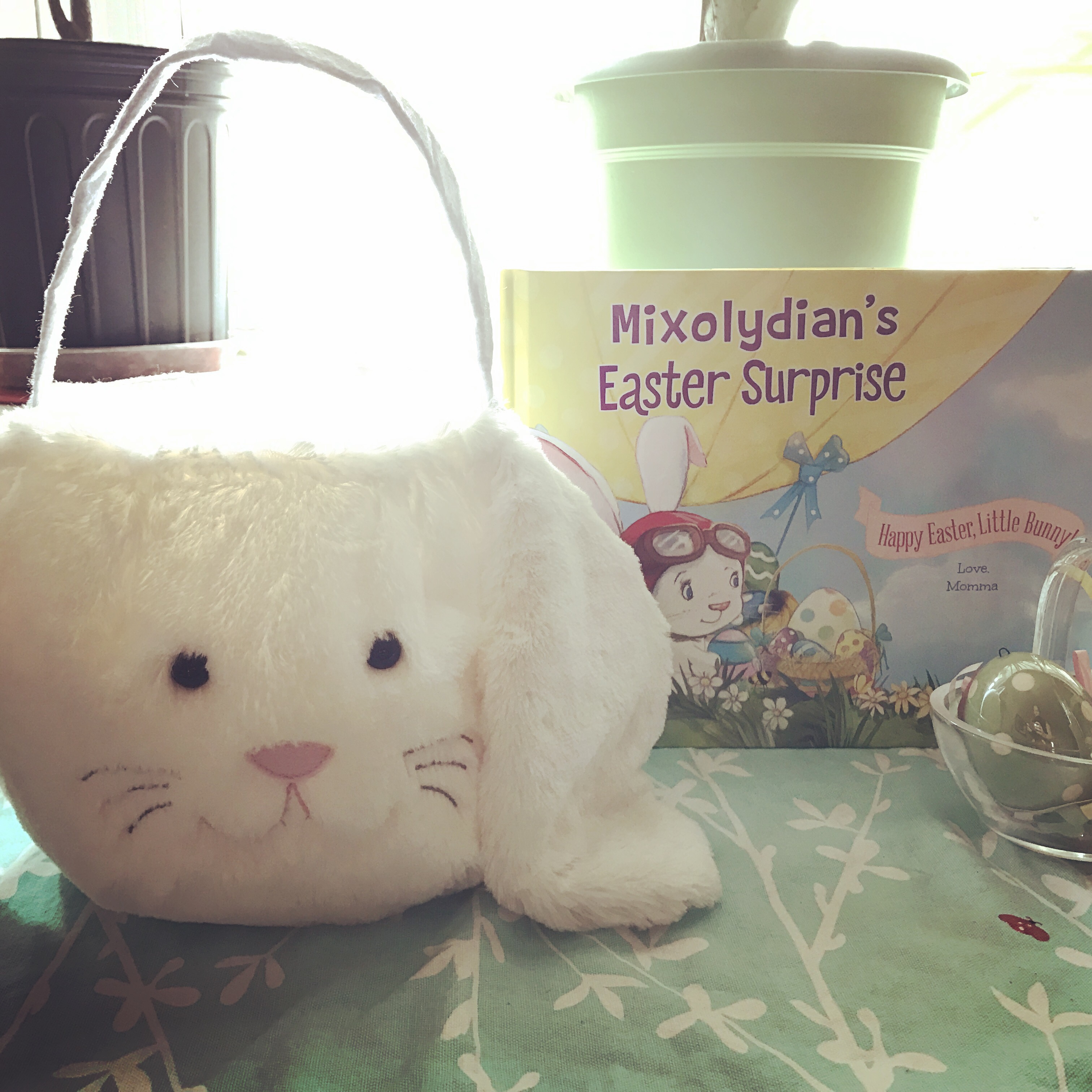 The Book
The ship time of my book was super fast. I got it within a few days of ordering! The quality of the hardcover book is really great, and I can tell it will last a long time, even with lots of reading!
The inside pages have the picture (if you uploaded one) and dedication. There is a lot of room for whatever you want to say,  but I kept mine short and sweet.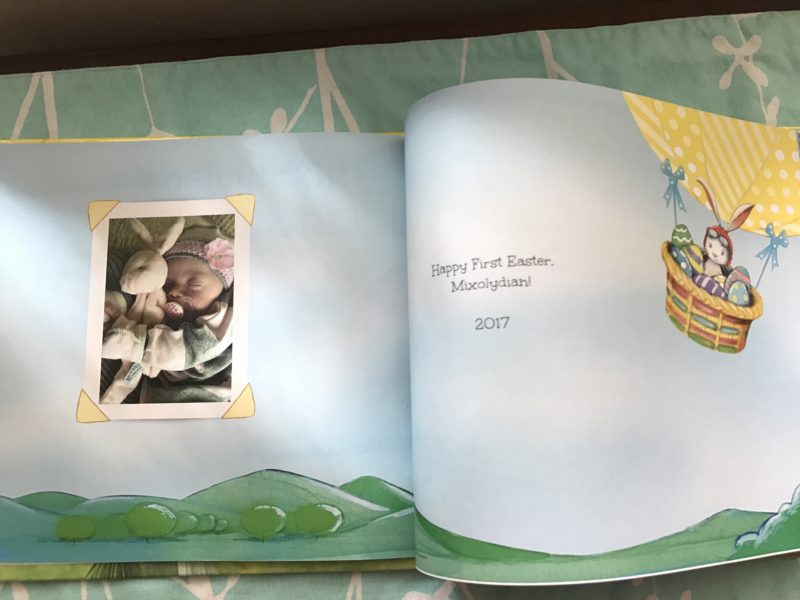 The story begins with the girl and boy who live in your hometown!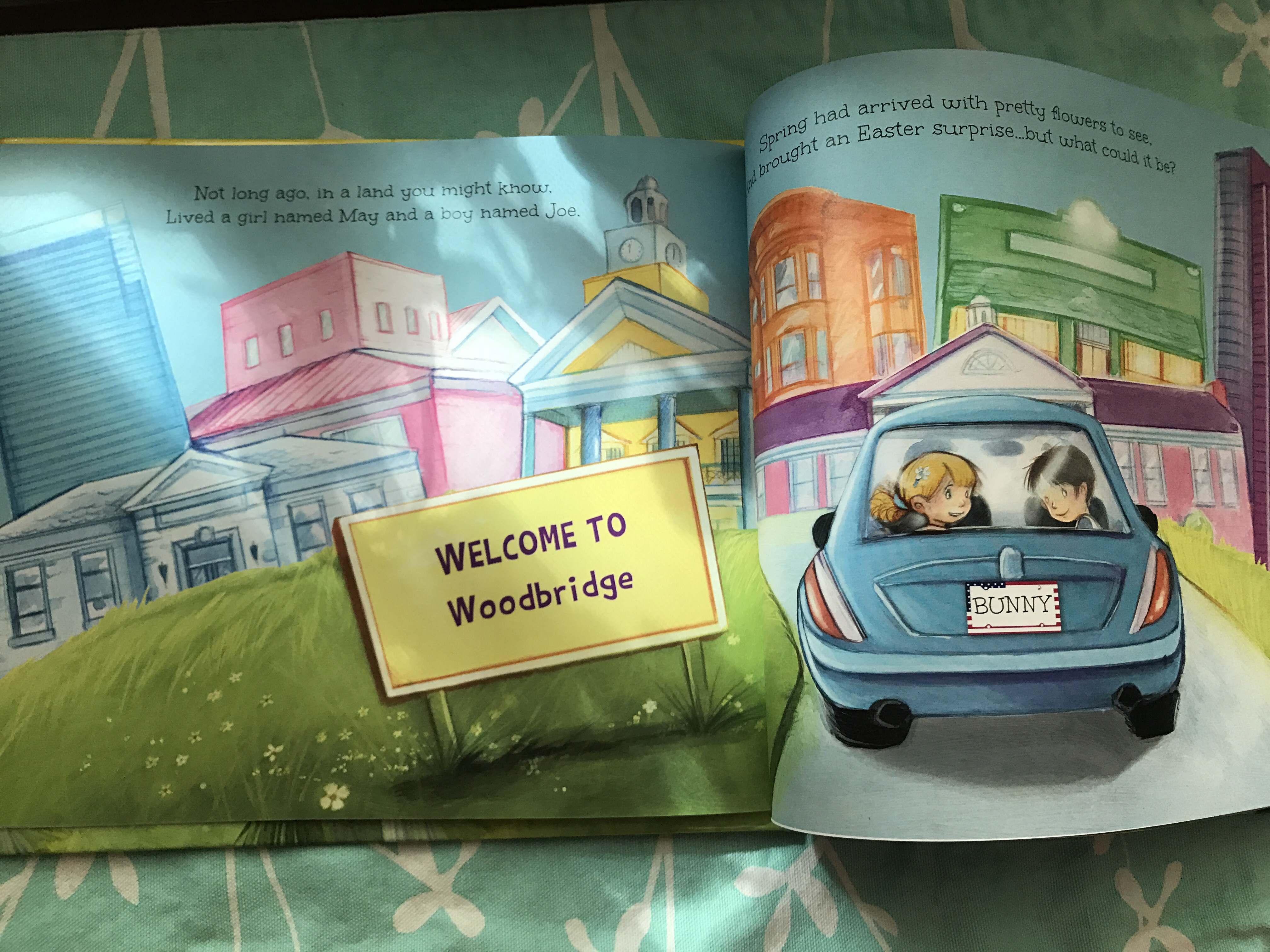 The two children receive a cute little bunny, who has the name of your child. The bunny turns out to be the Easter bunny, who goes on an adventure delivering all the Easter eggs.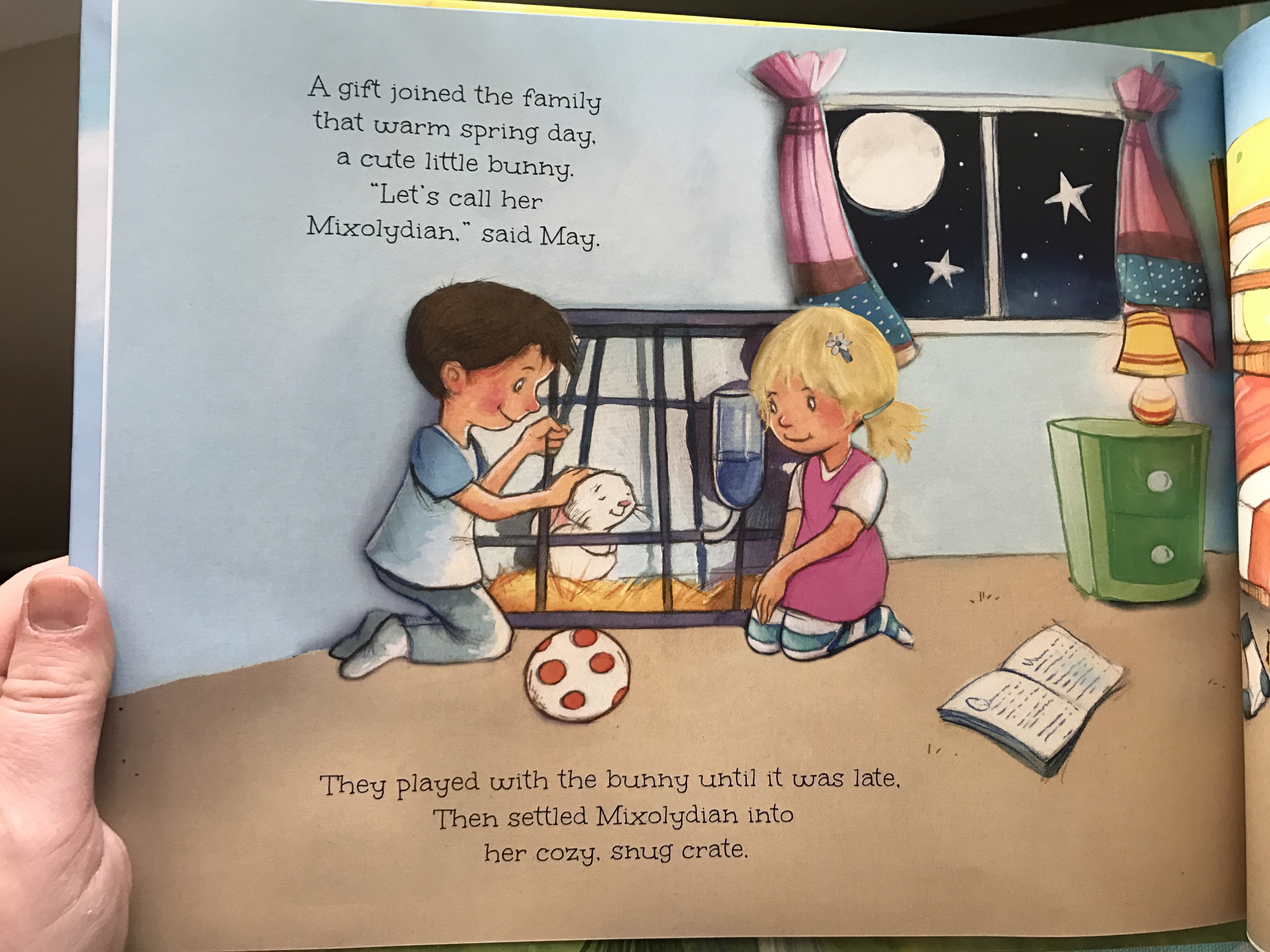 A surprise part of the book is at the end where there is a seek and find with Easter eggs throughout the book! It was a nice surprise activity to accompany the book.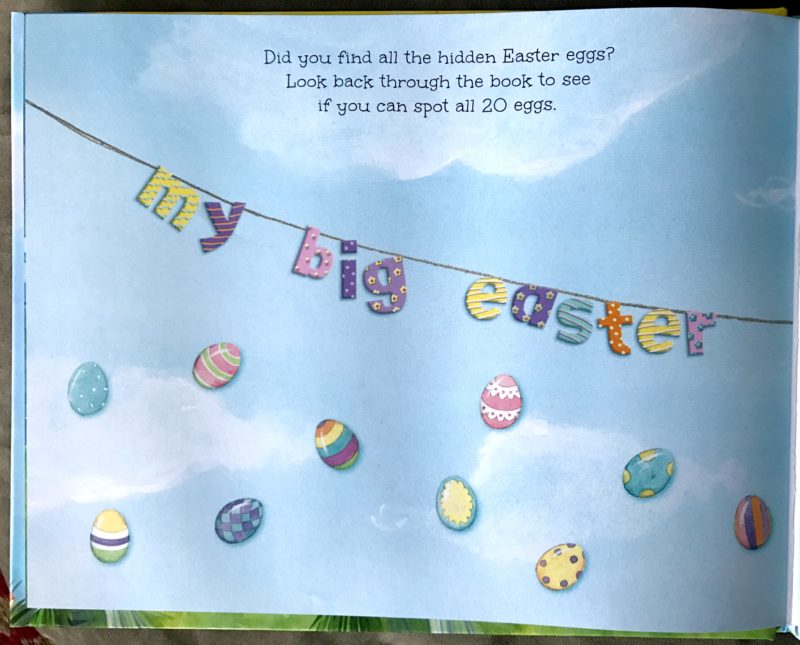 Final Thoughts
I absolutely LOVE this book! The story is completely adorable, and the personalization is perfect. I love that you can include a picture and dedication to the recipient of the book.
Put Me In The Story has tons of different book options, including books for babies, toddlers,  older kids, and adults. There are options for different occasions and holidays, such as new baby, adoption, potty training, birthdays, graduations weddings.
I will certainly be stocking up on different stories to share with my sweet Mixolydian!