Prince William Half Marathon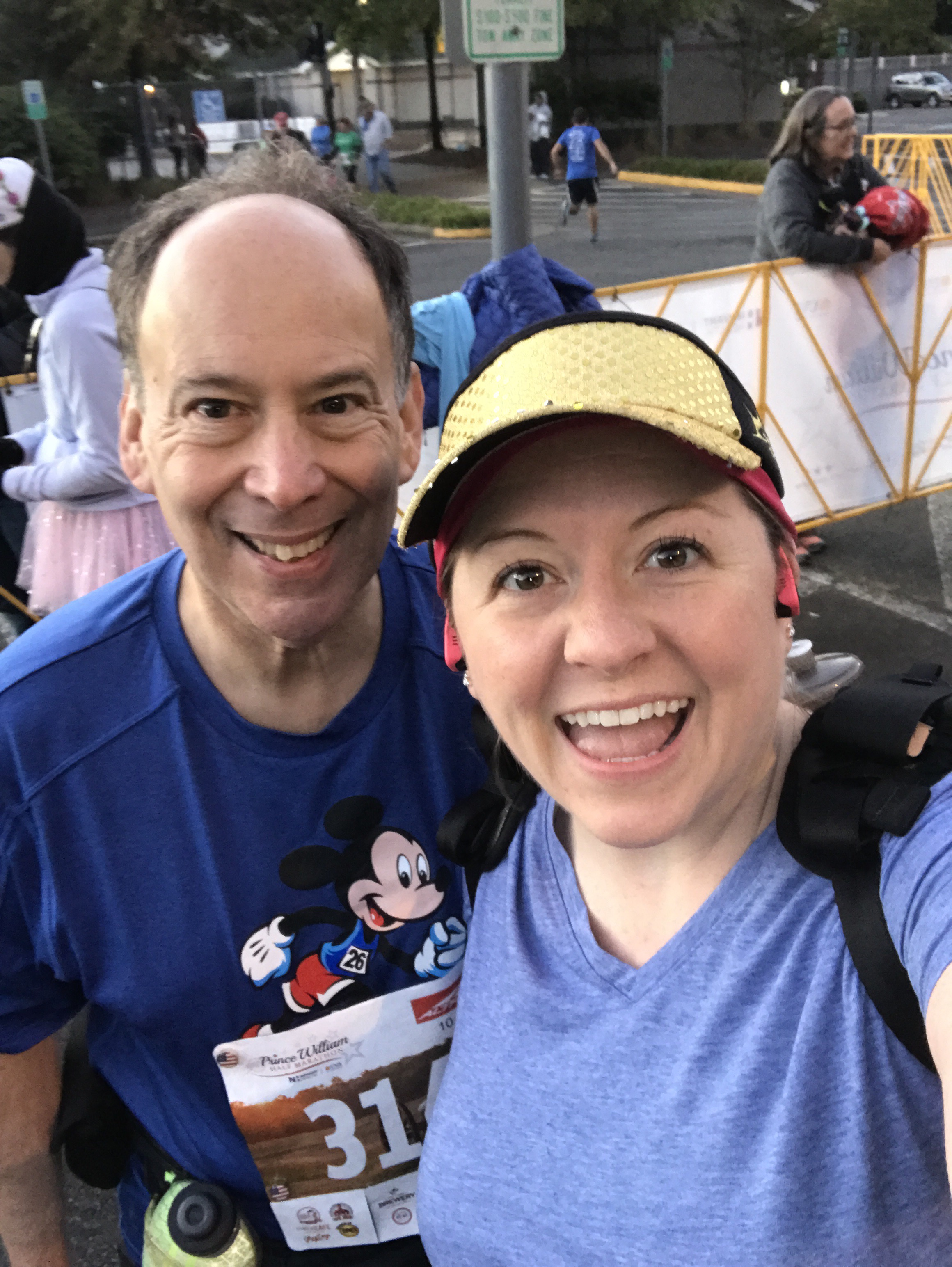 The Prince William Half Marathon was held on October 1, 2017 in Bristow, VA. The race was close to where I live, and I knew a lot of people who were running it. My dad and I signed up for the race earlier in the year, with full intention of training. However, life got in the way. I was only slightly trained (with a progression of three race weekends leading up to the race: Memorial 5k, Glowstick 10k, and the Clarendon Day Run Double), but we decided to run the race anyway.
Packet Pick-Up
Packet pick-up took place two days before the race at the Freedom Center in Manassas. This is on my way home from work, so it was easy to get to. I was in and out  in just a few minutes. There wasn't much to look at, except for a few race items such as clothes and pint glasses. I was lucky to get there on the first day so I could exchange my race shirt size (since the shirts ran extra, extra small)!
Pre-Race
The Prince William Half started and ended at Jiffy Lube Live. There was plenty of parking in the huge parking lot, but traffic to get in the lot was very long. We pretty much made it just in time to put on our shoes, go to the bathroom, and make it to the corral for a pre-race photo before the race began. It was good that we didn't have much extra time because it was pretty chilly before the sun came up!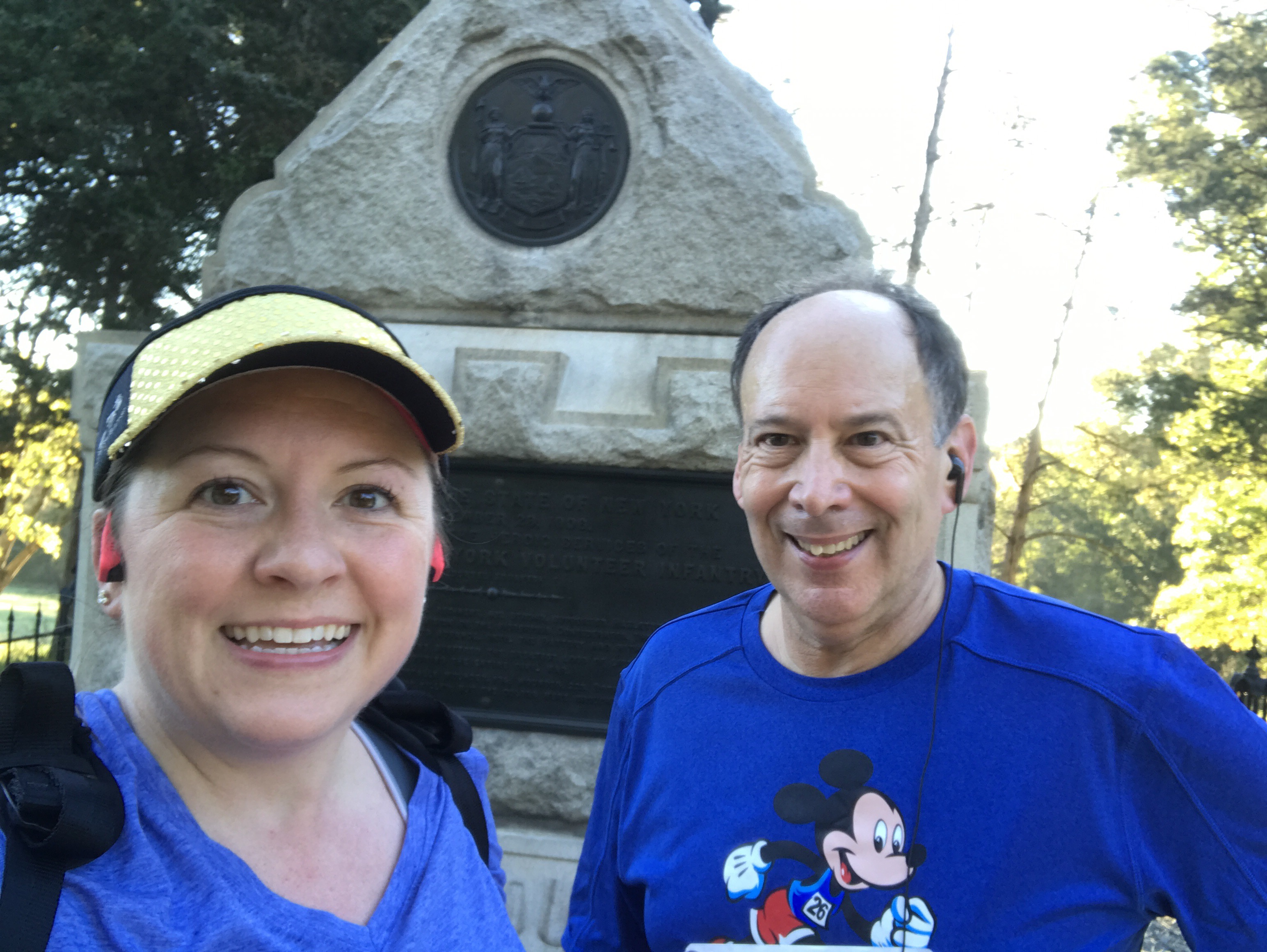 The Course
The course was on all paved roads. It took you from Jiffy Lube Live over an overpass and onto the roads that go through the Manassas Battlefield. While running, we passed the Stonewall Memory Gardens, a few monuments, and lots of hay bales.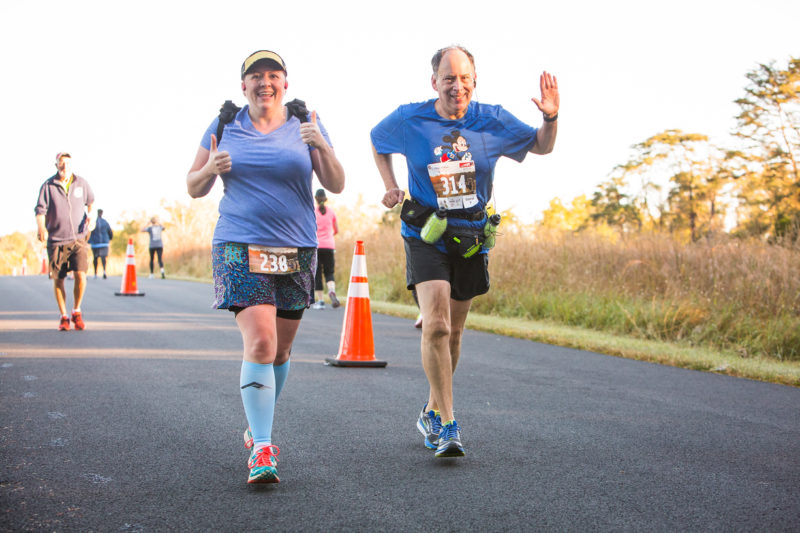 The course was a bit hilly at times, but only in shorter spurts. There were a few out-and-backs so we always saw other runners and didn't feel so much as back-of-the-pack that we were.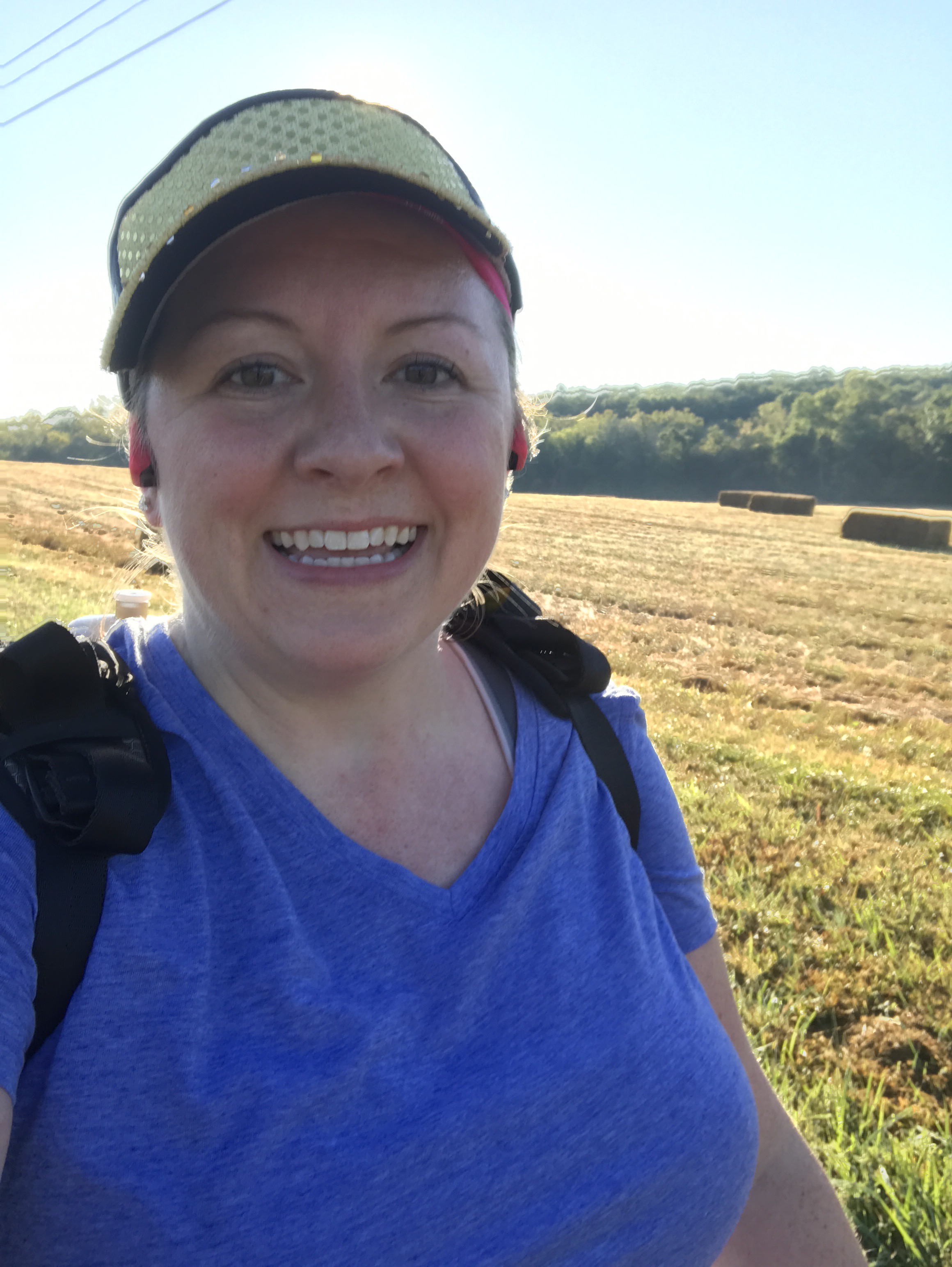 There was a high school marching band and cheerleaders cheering us on during the first and last mile, which was very helpful for that last stretch of road.

How Did We Do?
My dad and I decided to use intervals. We chose to run for 40 seconds, and then walk 2 minutes. This was slightly altered for the hills, where we would walk up and run down the hills.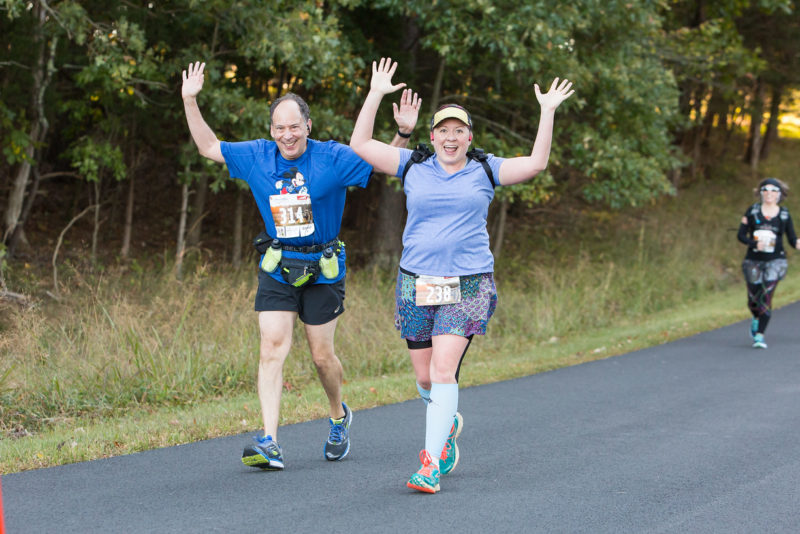 We stayed just a few minutes behind the 3:00 pacer for the entire race and ended with a time of 3:07:44.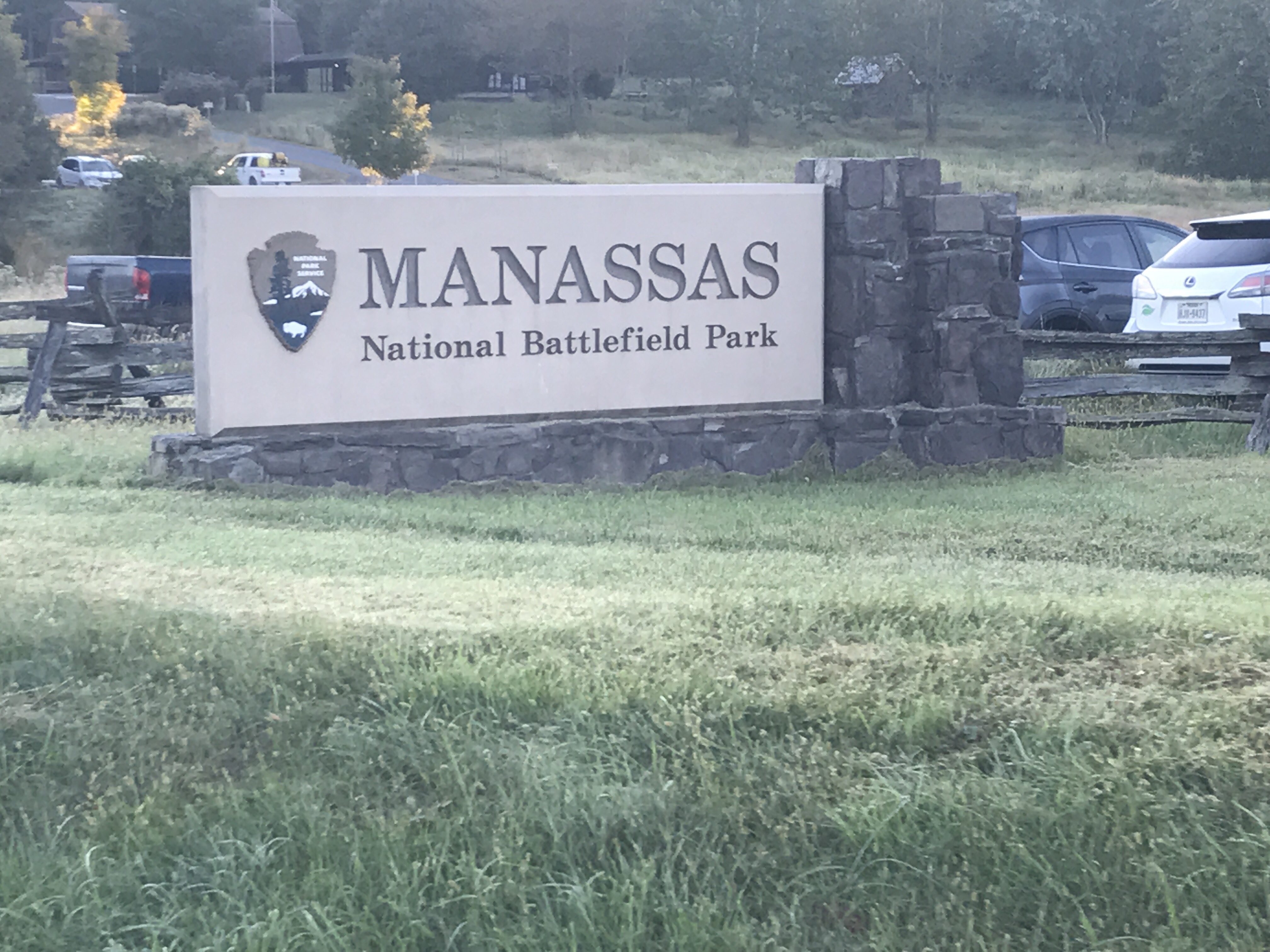 Neither one of us got injured, but I did get a crazy charlie horse in my calf while taking off my shoe 🙁 THAT was not fun!
Post-Race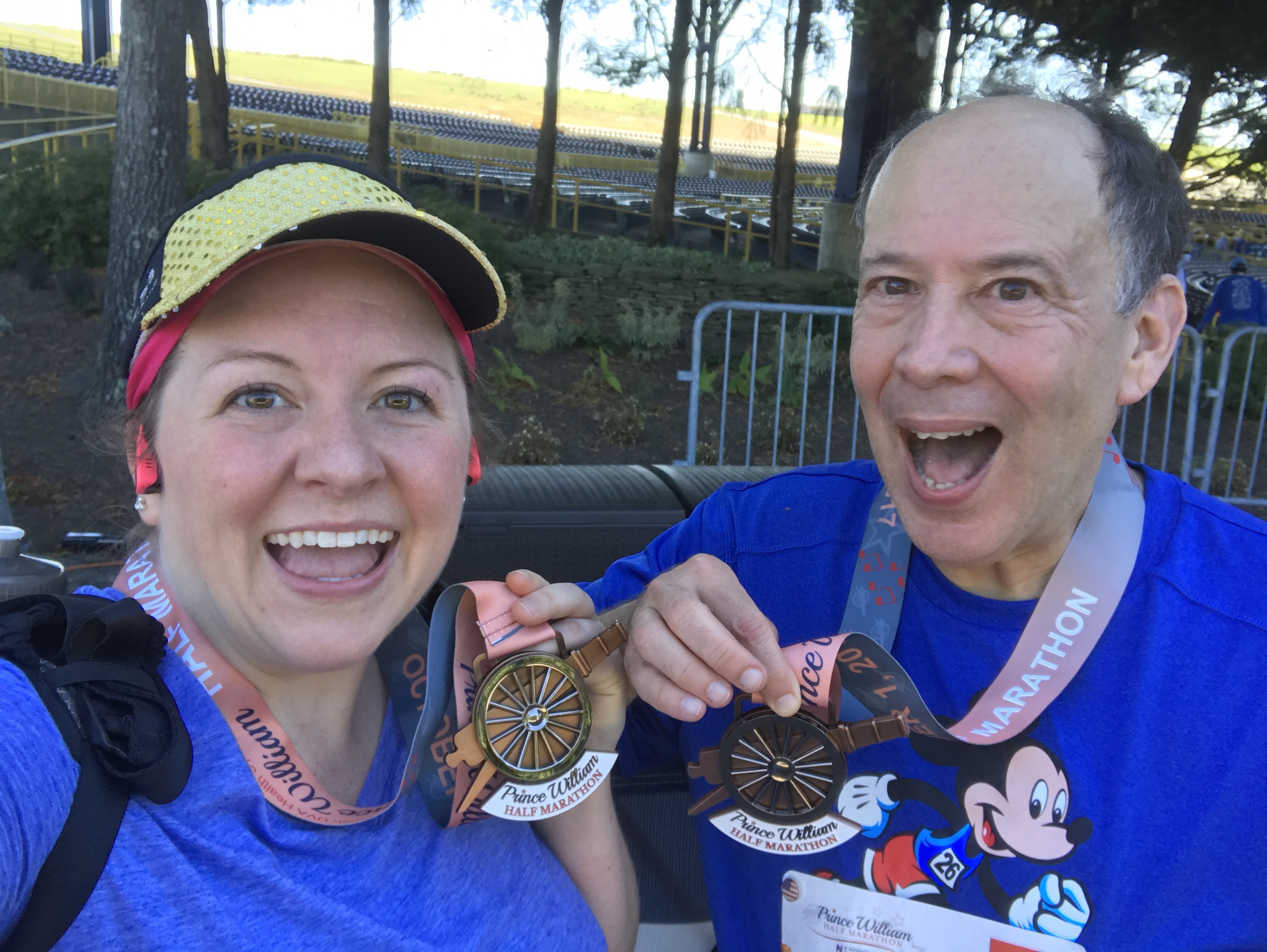 After the race, we grabbed our water and banana and headed to see what food was being offered. We received a drink ticket and a food ticket. Unfortunately, both Moes and Tropical Smoothie were considered food. I opted for the smoothie, and luckily they agreed to make me one without yogurt.
I was lucky enough to run into a friend at the end of the race! I'm surprised I didn't see more people that I knew, but they all finished a lot earlier than me!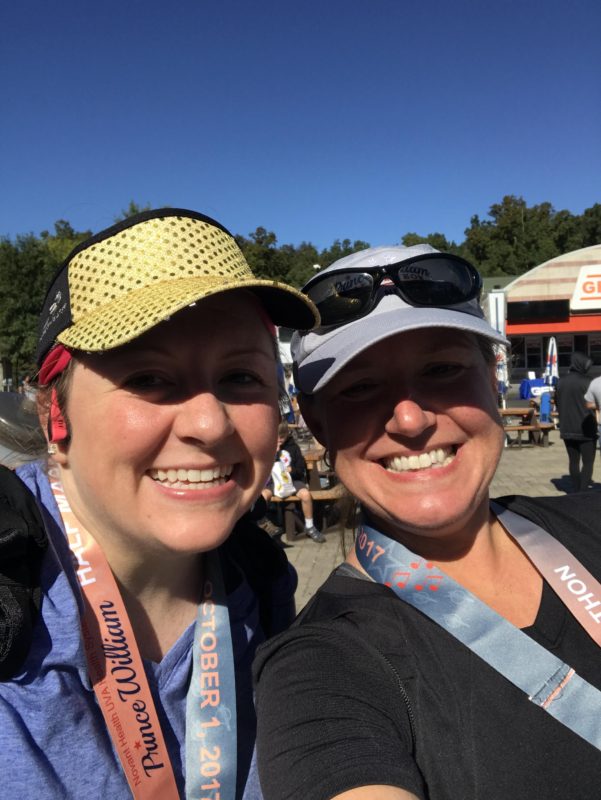 We did not stay for the music as we were tired and wanted to leave. All-in-all, the Prince William Half is a well put-together race, and I would run it again if I had someone to run with.